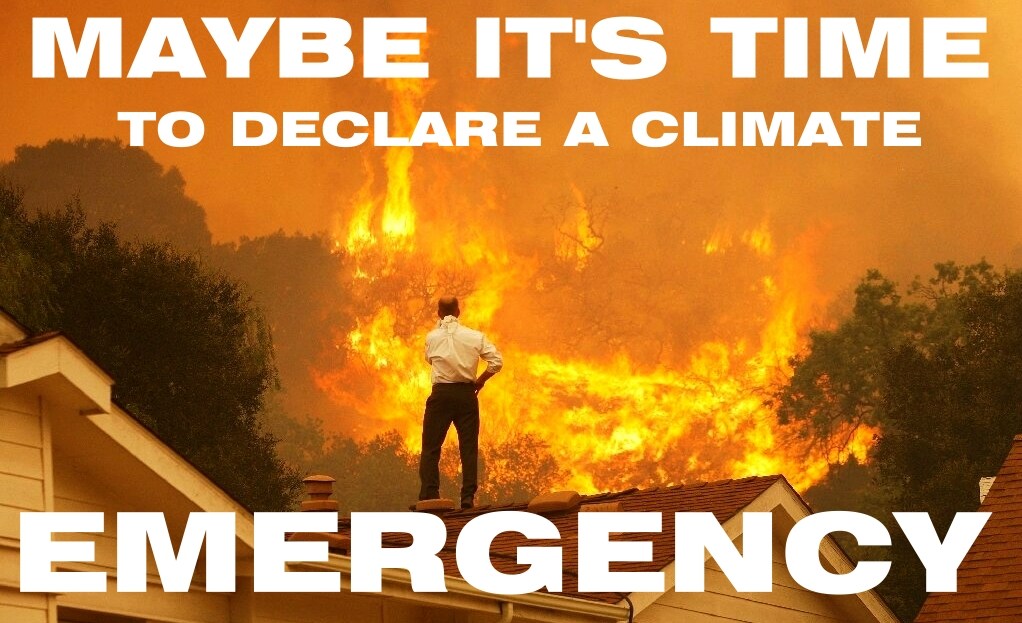 "Mmmm. Those crazy hippies might have a point. It is getting a little warmer than I'd Like."
2007 - 2017
Forest wildfires in Canada are on the increase. From 2007 to 2017, wildfires burned an average of 6.6 and 6.2 million acres/year in the U.S. and Canada, respectively.
2021
Canada is lucky to have Justin Trudeau at the helm of their administration. He is concerned about Canada heating up roughly three times faster than other countries.
Mitigating greenhouse gas emissions has dominated climate change negotiations for years for the simple reason that without a decrease in the rate of rising temperatures, we are doomed. But the search for breakthrough technologies, increased battery power and storage, carbon capture, climate monitors and other innovations — while critically important and necessary — often overshadow nature-based solutions that can have profound impacts.

California's latest state budget recognizes the importance of nature-based climate measures and increases our commitment to working with nature. It elevates making ecosystems more resilient as a key part of our climate strategy. The various packages dedicated to improving our environment in the budget represent a historic amount of funding for natural resources and environmental protection. It emphasizes statewide, what the San Jose City Council's recent vote to protect Coyote Valley demonstrated, that natural and working lands provide climate resilient infrastructure and our worth preserving.

The budget includes $3.7 billion for climate resiliency, $1.5 billion for wildfire prevention and $4.7 billion for water and drought relief. We are allocating $208 million to state conservancies, including the San Francisco Bay Conservancy, to expedite wildfire prevention work, and a minimum of $60 million annually to all state conservancies for three years for climate resilience.

In the Sierra Nevada Conservancy, for example, some of those funds will go toward large-scale projects to restore watersheds throughout the 25-million-acre region. Other targeted areas in the state include beaches, dunes, fisheries and critical infrastructure that increase climate resilience. Enhancing wetlands will help mitigate flooding and sea level rise but also pulls carbon naturally from the atmosphere.

Our water and drought package includes more than $1 billion in nature-based solutions. The funds will also assist in the restoration of habitats to promote other native species. It enhances wildlife corridors, fish passages, stream flows and restores ecosystems across the state.

Last year, California wildfires burned over 4 million acres and released 112 million tons of greenhouse gases. Some, such as the CZU Complex Fire that ravaged Big Basin Park and parts of San Mateo and Santa Clara counties, were started by the 15,000 lightning strikes from one August storm. We are investing record amounts of funding on both wildfire prevention and mitigation.

In 2020, we signed an agreement with the U.S. Forest Service to partner on reducing fire risks by prioritizing public safety, using science to guide forest management and improving coordination. The passage of the Biden administration's bipartisan infrastructure deal is more good news: It will provide more money for forest thinning, restoration and salary increases for federal firefighters who are grossly underpaid.

By Bob Wieckowski - who represents the 10th District in the California State Senate and was part of the California Senate delegation at the COP 26 U.N. Climate Change Conference in Scotland.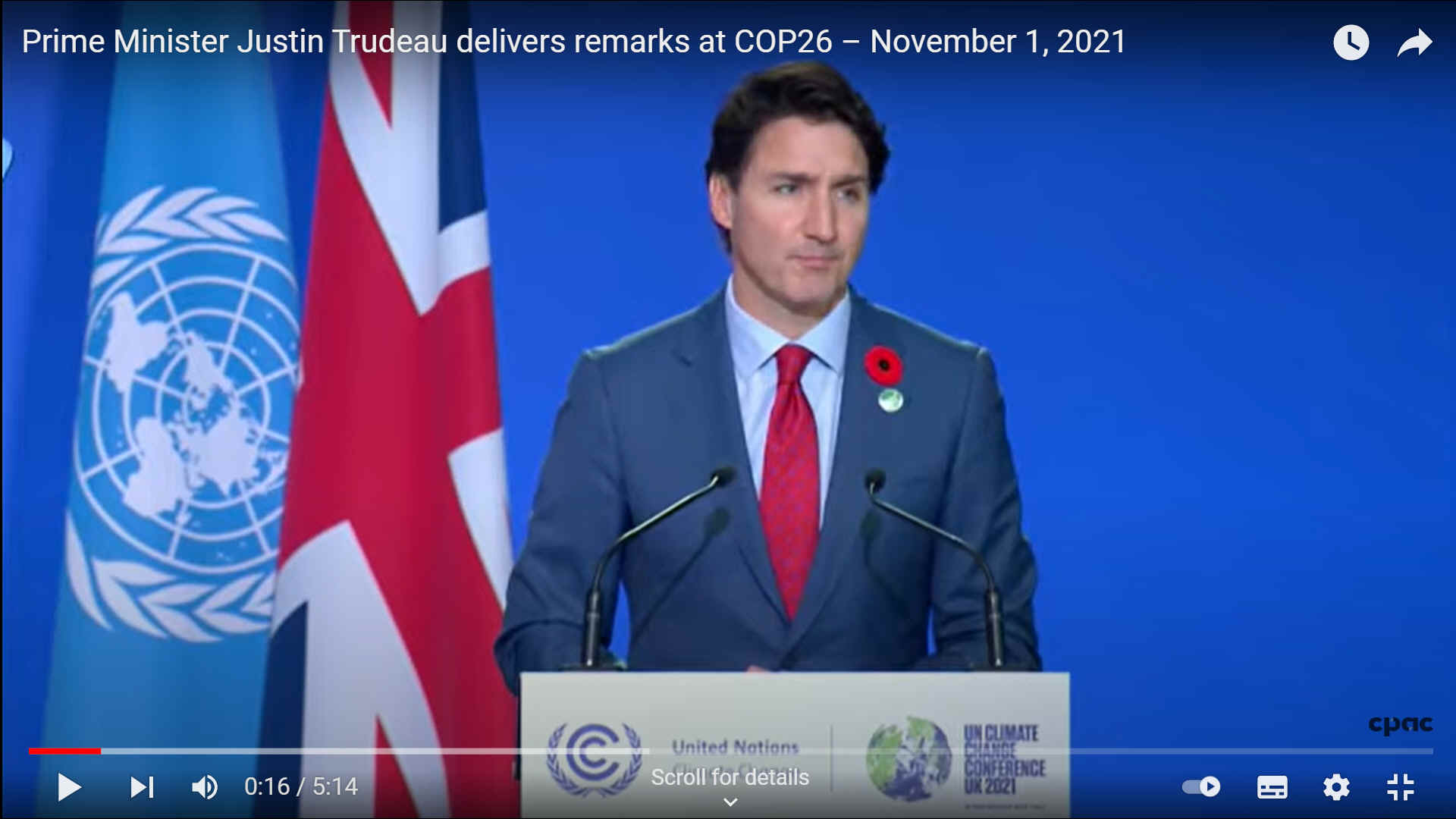 JUSTIN TIME - The Canadian Prime Minister gave a flawless speech at COP26, leading the charge against rising temperatures on planet earth. Though included in the Dirty Dozen because of oil exports and deforestation, the move to cap emissions from producers - coupled with the pledge of significant funding for transition to cleaner technology, makes Mr Trudeau a clear climate champion, on a par with Sir David Attenborough, Leonardo di Caprio and John Kerry, except that Canada is still exporting fossil fuels to the US and cutting down trees. Though we hope sustainably in light of the above.
Year
Size
Name
Area
Notes
1825
3,000,000 acres (1,200,000 ha)
Miramichi Fire
New Brunswick
Killed between 160 and 300 people.
1845
1,500,000 acres (610,000 ha)
The Great Fire
Oregon
1853
450,000 acres (180,000 ha)
The Yaquina Fire
Oregon
1868
300,000 acres (120,000 ha)
The Coos Fire
Oregon
1870
964,000 acres (390,000 ha)
Saguenay Fire
Quebec
1871
1,200,000 acres (490,000 ha)
Peshtigo Fire
Wisconsin
Killed between 1,200 and 2,500 people and has the distinction of being the conflagration that caused the most deaths by fire in United States history. It was overshadowed by the Great Chicago Fire that occurred on the same day.
1871
2,500,000 acres (1,000,000 ha)
The Great Michigan Fire
Michigan
It was overshadowed by the Great Chicago Fire that occurred on the same day.
1876
500,000 acres (200,000 ha)
Bighorn Fire
Wyoming
1881
1,000,000 acres (400,000 ha)
Thumb Fire
Michigan
Killed 282 people
1889
300,000 acres (120,000 ha)
Santiago Canyon Fire of 1889
California
1894
160,000 acres (65,000 ha)
Hinckley Fire
Minnesota
Killed 418+ people and destroyed 12 towns
1898
2,500,000 acres (1,000,000 ha)
South Carolina
1902
238,900 acres (96,700 ha)
Yacolt Burn
Washington (state) and Oregon
65+ deaths
1903
464,000 acres (188,000 ha)
Adirondack Fire
New York
1908
64,000 acres

(25,900 ha)

1908 Fernie Fire
British Columbia
Town of Fernie, BC destroyed. 22 casualties reported. Cause: logging slash.
1910
3,000,000 acres (1,200,000 ha)
Great Fire of 1910
Idaho and
Montana
87 people (incl. 78 firefighters) killed and several towns destroyed across North Idaho and Western Montana. ~2,000 separate blazes burned an area the size of Connecticut in what is believed to be the largest fire in U.S. history.
1911
500,000 acres (200,000 ha)
Great Porcupine Fire
Ontario
Killed between 73 and 200 people
1916
500,000 acres (200,000 ha)
Great Matheson Fire
Ontario
Killed 223 people according to official figures, and destroyed several towns, Cochrane burnt again after just five years.
1918
100,000 acres (40,000 ha)
Cloquet Fire
Minnesota and
Wisconsin
Killed 453 people
1919
5,000,000 acres

(2,023,000 ha)

Great Fire of 1919
Alberta and Saskatchewan
Spanning from Lac La Biche, AB to almost Prince Albert, SK. Village of Lac La Biche destroyed. 300+ people homeless. An estimated $200,000 in property damage.

Cause: drought, high winds, lightning. Forest Fire area burned is an estimation.

1922
415,000 acres (168,000 ha)
Great Fire of 1922
Ontario
Killed 43 people and burnt through 18 townships in the Timiskaming District
1923
Giant Berkeley Fire
California
Leveled 50 city blocks, destroying 624 buildings
1932
220,000 acres (89,000 ha)
Matilija Fire
California
1933
47 acres (19 ha)
1933 Griffith Park Fire
California
Killed 29 firefighters and injured more than 150
1937
1,700 acres (690 ha)
Blackwater Creek Fire
Wyoming
Killed 15 firefighters
1947
175,000 acres (71,000 ha)
The Great Fires of 1947
Maine
A series of fires that lasted ten days; 16 people killed. Forest fire destroyed part of Bar Harbor and damaged Acadia National Park.
1948
645,000 acres (261,000 ha)
Mississagi/Chapleau fire
Ontario
1949
4,500 acres (1,800 ha)
Mann Gulch fire
Montana
12 firefighters who parachuted near the fire and 1 forest ranger died after being overtaken by a 200-foot wall of fire at the top of a gulch near Helena, Montana.
1950
3,500,000 acres (1,400,000 ha)
Chinchaga Fire
British Columbia and Alberta
Largest single North American fire on record. The B.C. portion was just 90,000 ha.
1953
1,300 acres (530 ha)
Rattlesnake Fire
California
Killed 15 firefighters. Well known textbook case used to train firefighters.
1956
40,000 acres (16,000 ha)
Cleveland National Fire
California
Started November 25th. Fire destroyed 40,000 acres in Cleveland National Forest and caused 11 deaths.
1958
558,260 acres (225,920 ha)
Kech Fire
British Columbia
Largest wildfire in BC history until the 2017 Plateau Fire of 521,012 hectares.
1961
16,090 acres (6,510 ha)
Bel Air Fire
California
484 homes destroyed and ~112 injuries.
1963
183,000 acres (74,000 ha)
Black Saturday Fire
New Jersey
400 buildings destroyed and 7 people killed.
1970
175,425 acres (70,992 ha)
Laguna Fire
California
382 homes destroyed and 8 people killed.
1977
10,000 acres (4,000 ha)
Marble Cone Fire
California
Vandenberg Air Force Base, 4 people killed including the base commander, and two fire chiefs.
1983
45,000 acres (18,000 ha)
Swiss Fire
British Columbia
Houston, British Columbia, destroyed 7 residences
1985
93,000 acres (38,000 ha)
Allen Fire
North Carolina
In 1985, nearly 93,000 acres of forest, wetlands and farmland burned in northeastern North Carolina in one of the biggest fires in modern state history
1987
650,000 acres (260,000 ha)
Siege of 1987
California and Oregon
These fires were started by a large lightning storm in late August. The storm started roughly 1600 new fires, most caused by dry lightning.
1988
793,880 acres (321,270 ha)
Yellowstone fires of 1988
Wyoming and
Montana
Never controlled by firefighters; only burned out when a snowstorm hit.
1989
8,105,000 acres

(3,280,000 ha)

The Manitoba Fires
Manitoba
1147 wildfires in central and northern Manitoba in the spring & summer of 1989. 24,500 people evacuated from 32 communities. Over 100 homes destroyed. Worst fire season in province's history. Cause: severe drought, human and natural ignition sources.
1990
5,000 acres (2,000 ha)
Painted Cave Fire
California
1 death and 430 buildings burned in this arson fire near Santa Barbara
1991
1,520 acres (620 ha)
Oakland Hills firestorm
California
Killed 25 and destroyed 3469 homes and apartments within the cities of Oakland and Berkeley
1993
14,337 acres (5,802 ha)
Laguna Beach Fire
California
Destroyed 441 homes, burned 14,337 acres causing $528,000,000 in damage.
1994
2,115 acres (856 ha)
South Canyon fire
Colorado
Killed 14 firefighters
1995
12,354 acres (4,999 ha)
Mount Vision Fire
California
45 homes destroyed
1996
37,336 acres (15,109 ha)
Miller's Reach Fire
Alaska
Most destructive wildfire in Alaska history. 344 structures destroyed.
1998
506,000 acres (205,000 ha)
1998 Florida wildfires
Florida
4899 fires, burned 342 homes, $390 million timber lost.
1998
14,800 acres

(6,000 ha)

Silver Creek Fire
British Columbia
Immediately SW of Salmon Arm, BC. Cause was lightning. Approximately 7,000 people evacuated. Over 40 buildings destroyed. It cost over $10,000,000 to extinguish.
1999
140,948 acres (57,040 ha)
Big Bar Complex Fire
California
Started August 1999
2000
48,000 acres (19,000 ha)
Cerro Grande Fire
New Mexico
Burned about 420 dwellings in Los Alamos, New Mexico, damaged >100 buildings at Los Alamos National Laboratory; $1 billion damage, second worst fire in state's recorded history
2001
9,300 acres (3,800 ha)
Thirty Mile Fire
Washington
Killed 4 firefighters
2002
92,000 acres (37,000 ha)
Ponil Complex Fire
New Mexico
also called the Philmont Fire.
2002
150,700 acres (61,000 ha)
McNally Fire
California
Largest fire in Sequoia National Forest history.
2002
467,066 acres (189,015 ha)
Rodeo-Chediski fire
Arizona
Threatened, but did not burn the town of Show Low, Arizona
2002
137,760 acres (55,750 ha)
Hayman Fire in Pike National Forest
Colorado
The largest wildfire in Colorado's history. Five firefighter deaths, 600 structures fires
2002
499,750 acres (202,240 ha)
Florence/Sour Biscuit Complex Fire
Oregon
150 million dollars to suppress.
2003
84,750 acres (34,300 ha)
Aspen Fire
Arizona
Destroyed large portions of Summerhaven, Arizona
2003
61,776 acres (25,000 ha)
Okanagan Mountain Park Fire
British Columbia
Displaced 45,000 inhabitants, destroyed 239 homes and threatened urbanized sections of Kelowna.
2003
90,769 acres (36,733 ha)
B&B Complex fires
Oregon
Burned along the crest of the Cascade Mountains between Mount Washington and Mount Jefferson including 40,419 acres (163.57 km2) within the Mount Jefferson Wilderness.
2003
91,281 acres (36,940 ha)
Old Fire
California
993 homes destroyed, 6 deaths. Simultaneous with the Cedar Fire.
2003
273,246 acres (110,579 ha)
Cedar Fire (2003)
California
Third largest recorded fire in modern California history; burned 2,232 homes and killed 15 in San Diego County.
2004
1,305,592 acres (528,354 ha)
Taylor Complex Fire
Alaska
Largest wildfire by acreage of 1997–2007 time period
2006
40,200 acres (16,300 ha)
Esperanza Fire
California
Arson-caused wildfire that killed 5 firefighters and destroyed 34 homes and 20 outbuildings.
2006
160,000 acres (65,000 ha)
Day Fire
California
1 residence burned, no casualties.
2007
564,450 acres (228,420 ha)
Sweat Farm Road/Big Turnaround Complex Fire
Georgia
Largest recorded fire in Georgia history. 26 structures were lost.
2007
124,584 acres (50,417 ha)
Florida Bugaboo Fire
Florida
Largest fire on record in Florida.
2007
18,000 acres (7,300 ha)
Warren Grove Fire
New Jersey
Forest fire in the New Jersey Pine Barrens caused by a flare form an F-16 jet. Destroyed 4 homes, damaged 53 homes, injured 2.
2007
363,052 acres (146,922 ha)
Milford Flat Fire
Utah
Largest fire on record in Utah.
2007
653,100 acres (264,300 ha)
Murphy Complex Fire
Idaho and Nevada
2007
240,207 acres (97,208 ha)
Zaca Fire
California
Started July 2007. Second largest California fire at the time after the Cedar fire of 2003.
2007
972,000 acres (393,000 ha)
California wildfires of October 2007
California
A series of wildfires that killed 9 people and injured 85 (including 61 firefighters). Burned at least 1,500 homes from the Santa Barbara County to the U.S.–Mexico border.
2008
41,534 acres (16,808 ha)
Evans Road Wildfire
North Carolina
Peat fire started on 1 June by lightning strike during North Carolina's drought – the worst on record.
2008
1,557,293 acres (630,214 ha)
Summer 2008 California wildfires
California
In Northern California, the fires were mostly started by lightning. In Santa Barbara (Southern California), the Gap fire endangered homes and lives. The Basin Complex and Gap fire were the highest priority fires in the state at this time.
2009
19,130 acres (7,740 ha)
Highway 31 Fire
South Carolina
Brush fire in Myrtle Beach, the most destructive fire in terms of loss in state history. Destroyed 76 homes and damaged 97.
2009
164,500 acres (66,600 ha)
Brittany Triangle Fire
British Columbia
Also known as the Lava Canyon fire this was the largest fire in BC in 2009. Started 31 July by lightning this fire made news when it threatened a wild horse population.
2010
98,842 acres (40,000 ha)
Binta Lake Fire
British Columbia
BC's largest blaze of 2010, resulted in evacuation orders and alerts. Burned 70,000 acres in a 12-hour period.
2011
538,049 acres (217,741 ha)
Wallow Fire
Arizona and New Mexico
The largest fire in Arizona state history. In one 24-hour burn period (6/6-6/7), it consumed 77769 acres of forest land.
2011
34,000 acres (14,000 ha)
Bastrop County Complex fire
Texas
The worst fire in Texas state history, destroyed over 1500 homes
2011
1,748,636 acres (707,648 ha)
Richardson Backcountry Fire
Alberta
The largest Canadian fire since 1950.
2011
156,293 acres (63,250 ha)
Las Conchas Fire
New Mexico
Second largest fire in New Mexico state history. 63 homes lost. Threatened Los Alamos National Laboratory.
2011
12,000 acres (4,900 ha)
Slave Lake Wildfire
Alberta
Burned through Slave Lake, Alberta, Canada and its surrounding area from 14 May 2011 through 16 May 2011. The fire destroyed roughly one-third of Slave Lake and cost $1.8 billion.
2012
289,478 acres (117,148 ha)
Whitewater-Baldy Complex Fire
New Mexico
Largest wildfire in New Mexico state history. Began in the Gila Wilderness as two separate fires that converged, both started by lightning. Destroyed 12 homes in Willow Creek, NM.
2012
44,330 acres (17,940 ha)
Little Bear Fire
New Mexico
Most destructive wildfire in New Mexico state history. Began in the Lincoln National Forest and was started by lightning.
2012
87,284 acres (35,323 ha)
High Park Fire
Colorado
Started by lightning, it is the second largest wildfire in Colorado state history by size.
2012
18,247 acres (7,384 ha)
Waldo Canyon Fire
Colorado
Rampart Range and West Colorado Springs with 346 homes destroyed primarily in the Mountain Shadows neighborhood, it is the second most destructive fire in state history. Two fatalities reported.
2012
248,000 acres (100,000 ha)
Ash Creek Fire
Montana
2012
719,694 acres (291,250 ha)
Long Draw Fire and Miller Homestead Fire
Oregon
Oregon's largest fire in 150 years.
2012
332,000 acres (134,000 ha)
Mustang Complex Wildfire
Idaho
...
2012
315,557 acres (127,701 ha)
Rush Fire
California and Nevada
2013
14,198 acres (5,746 ha)
Black Forest Fire
Colorado
North of Colorado Springs, Large, fast-spreading fire due to dry conditions, high heat and restless winds. Destroyed 509 homes and left 17 homes partially damaged. As of 13 June 2013 it became the most destructive fire in Colorado state history.
2013
1,300 acres (530 ha)
Yarnell Hill Fire
Arizona
19 firefighters killed on 30 June 2013.
2013
617,763 acres (250,000 ha)
Quebec Fire
Quebec
Over 300 evacuated.
2013
253,332 acres (102,520 ha)
Rim Fire
California
Occurred in Yosemite National Park. Biggest wildfire on record in the Sierra Nevada, and fourth largest wildfire in California history. Started 17 August 2013 and was contained on 24 October 2013.
2014
252,000 acres (102,000 ha)
Carlton Complex Fire
Washington
Four wildfires merged to become the largest single wildfire in Washington state history (Of the 3,000,000 acres Great Fire of 1910, only 150,000 acres were in Washington.)
2014
8,400,000 acres (3,400,000 ha)
2014 Northwest Territories fires
Northwest Territories
Said to have been the largest set of wildfires in 30 years in the Northwest Territories. Total cost of firefighting was between C$55 and C$56 million compared to the normal budget C$7.5 million. There were no reported deaths.
2015
302,224 acres (122,306 ha)
Okanogan Complex
Washington
The largest wildfire complex in Washington state history.
2016
367,620 acres (148,770 ha)
Anderson Creek Fire
Kansas and Oklahoma
Largest wildfire in Kansas history.
2016
1,466,990 acres (593,670 ha)
Fort McMurray Wildfire
Alberta and Saskatchewan
Largest fire evacuation in Alberta history (88,000 on 3 May, a further 8,000 on 16 May). Over 2,400 homes and buildings destroyed. Costliest disaster in Canadian history.
2017
3,004,932 acres (1,216,053 ha)
2017 British Columbia wildfires
British Columbia
The 2017 BC fire season is notable for three reasons; first, for the largest total area burnt in a fire season in recorded history; second, for the largest number of total evacuees in a fire season (Estimated 65,000 evacuees); and third, for the largest single fire ever in British Columbia.
2017
1,295,000 acres (524,000 ha)
2017 Montana wildfires
Montana
Contained thanks to the rain and snow by mid-September.
2017
240,000 acres (97,000 ha)
October 2017 Northern California wildfires
California
The October 2017 Northern California wildfires were a large group of forest fires that killed 44 people and destroyed 8,900 structures.
2017
281,893 acres (114,078 ha)
Thomas Fire
California
Largest wildfire in modern California history at the time (see 1889 Santiago Canyon fire that may have been larger). Spread fast due to strong winds and unusual dry weather in December.
2018
3,346,508 acres (1,354,284 ha)
2018 British Columbia wildfires
British Columbia
Initial estimates put 2018 as the largest total burn-area in any British Columbia wildfire season, surpassing the historic 2017 wildfire season.
2018
459,102 acres (185,792 ha)
Mendocino Complex Fire
California
229 structures destroyed, 2 reported deaths
2018
229,651 acres (92,936 ha)
Carr Fire
California
1,604 structures destroyed, 8 reported deaths
2018
96,949 acres (39,234 ha)
Woolsey Fire
California
1,643 structures destroyed, 3 fatalities, 5 injuries
2018
149,000 acres (60,000 ha)
Camp Fire
California
18,804 structures destroyed, 85 confirmed deaths, 2 missing, 17 injured, deadliest and most destructive wildfire in California to date.
FOREST FIRE A TO Z
Arctic
Bolivian
British Columbian
Canadian - Saskatchewan
Chilean
Croatian
Ecuador
Europe - Heatwave 17 July 2022
France
Greece
Malaysian
Mongolian
Portugal
Spain
Sweden
USA - California, Yosemite
- Montana
- Georgia
- Sacramento
UK - Saddleworth Moor
- Moray
- Dartmoor
HEATWAVES A TO Z
Australia
Brazil & Amazon rainforest
British Columbia on the 1st of July 2021
London had a similar experience in July 2022
Tokyo & Osaka, Japan June 2022
USA
WOOD IS GOOD x 10 PLEASE
Timber grown for wood is only good if part of a replanting scheme, with at least 2 trees planted for every one felled, though we would suggest up to 10 trees should be planted to offset the loss of carbon absorption during growth.
We need to plant more trees - a whole lot more trees, not clear them, and especially not waste timber that is a vital renewable resource for zero carbon house building. Forest fires that cause deforestation are raising the temperature of Planet Earth and there is no Planet B.
DESERTIFICATION COP HISTORY
| | |
| --- | --- |
| COP 1: Rome, Italy, 29 Sept to 10 Oct 1997 | COP 9: Buenos Aires, Argentina, 21 Sept to 2 Oct 2009 |
| COP 2: Dakar, Senegal, 30 Nov to 11 Dec 1998 | COP 10: Changwon, South Korea, 10 to 20 Oct 2011 |
| COP 3: Recife, Brazil, 15 to 26 Nov 1999 | COP 11: Windhoek, Namibia, 16 to 27 Sept 2013 |
| COP 4: Bonn, Germany, 11 to 22 Dec 2000 | COP 12: Ankara, Turkey, 12 to 23 Oct 2015 |
| COP 5: Geneva, Switzerland, 1 to 12 Oct 2001 | COP 13: Ordos City, China, 6 to 16 Sept 2017 |
| COP 6: Havana, Cuba, 25 August to 5 Sept 2003 | COP 14: New Delhi, India, 2 to 13 Sept 2019 |
| COP 7: Nairobi, Kenya, 17 to 28 Oct 2005 | COP 15: 2020 |
| COP 8: Madrid, Spain, 3 to 14 Sept 2007 | COP 16: 2021 |
CLIMATE CHANGE COP HISTORY
1995 COP 1, BERLIN, GERMANY
1996 COP 2, GENEVA, SWITZERLAND
1997 COP 3, KYOTO, JAPAN
1998 COP 4, BUENOS AIRES, ARGENTINA
1999 COP 5, BONN, GERMANY
2000:COP 6, THE HAGUE, NETHERLANDS
2001 COP 7, MARRAKECH, MOROCCO
2002 COP 8, NEW DELHI, INDIA
2003 COP 9, MILAN, ITALY
2004 COP 10, BUENOS AIRES, ARGENTINA
2005 COP 11/CMP 1, MONTREAL, CANADA
2006 COP 12/CMP 2, NAIROBI, KENYA
2007 COP 13/CMP 3, BALI, INDONESIA

2008 COP 14/CMP 4, POZNAN, POLAND
2009 COP 15/CMP 5, COPENHAGEN, DENMARK
2010 COP 16/CMP 6, CANCUN, MEXICO
2011 COP 17/CMP 7, DURBAN, SOUTH AFRICA
2012 COP 18/CMP 8, DOHA, QATAR
2013 COP 19/CMP 9, WARSAW, POLAND
2014 COP 20/CMP 10, LIMA, PERU
2015 COP 21/CMP 11, Paris, France
2016 COP 22/CMP 12/CMA 1, Marrakech, Morocco
2017 COP 23/CMP 13/CMA 2, Bonn, Germany
2018 COP 24/CMP 14/CMA 3, Katowice, Poland
2019 COP 25/CMP 15/CMA 4, Santiago, Chile

2020 COP 26/CMP 16/CMA 5, to be announced

2021 COP 26, Glasgow, Scotland
BIODIVERSITY COP HISTORY
| | |
| --- | --- |
| COP 1: 1994 Nassau, Bahamas, Nov & Dec | COP 8: 2006 Curitiba, Brazil, 8 Mar |
| COP 2: 1995 Jakarta, Indonesia, Nov | COP 9: 2008 Bonn, Germany, May |
| COP 3: 1996 Buenos Aires, Argentina, Nov | COP 10: 2010 Nagoya, Japan, Oct |
| COP 4: 1998 Bratislava, Slovakia, May | COP 11: 2012 Hyderabad, India |
| EXCOP: 1999 Cartagena, Colombia, Feb | COP 12: 2014 Pyeongchang, Republic of Korea, Oct |
| COP 5: 2000 Nairobi, Kenya, May | COP 13: 2016 Cancun, Mexico, 2 to 17 Dec |
| COP 6: 2002 The Hague, Netherlands, April | COP 14: 2018 Sharm El-Sheikh, Egypt, 17 to 29 Nov |
| COP 7: 2004 Kuala Lumpur, Malaysia, Feb | COP 15: 2020 Kunming, Yunnan, China |
OUR (SUGGESTED) SIX STEPS TOWARD A COOLER PLANET
1. TRANSPORT: Phase out polluting vehicles. Governments aim to end the sale of new petrol, and diesel vehicles by 2040 but have no infrastructure plan to support such ambition. Such infrastructure should exceed the performance of fossil fuel filling stations, prolong EV battery life and provide power grids with a measure of load leveling. Any such system should seek to obviate the provision of millions of fast charge points where implementation could prove to be a logistical nightmare and an inefficient energy delivery system. This may involve international agreement as to energy storage format and statute to steer car makers to collaborate (in part) in a world of competition.
Marine transport can be carbon neutral given the right policies, with phased transition in specific stages such as not to unduly penalize present investment in LNG shipping and other recent MARPOL compliant IC powered vessels. Future cargo vessel should be at least in part powered by renewable energy, on the road to zero carbon via the development of shorter distance ferries and the like, making allowances for technology catch-up from 2030 with scrappage trade in on outdated ships and marine taxes on internal combustion engines.
Air travel powered by kerosene should attract hefty mitigation offset, where low carbon alternatives should be encouraged.
2. RENEWABLES: Renewable energy should replace carbon-based fuels (coal, oil and gas) in our electricity for homes, factories, heating and transport. Coal and nuclear power plants should be phased out.
3. HOUSING: On site micro or macro generation is the best option, starting with new build homes that are both affordable and sustainable by design to replace crumbling housing stocks. Encourage building in timber to provide carbon lock from a renewable natural resource. Make sustainable housing a permitted development. Taking out the need to apply for planning permission, will cut out council blockers from the decision making process, to stamp out empire building agendas.
4. AGRICULTURE: We need to grow more trees to absorb carbon emissions from a growing population, air travel, and to build new homes. We should promote reductions in food waste and eating of foods that use less energy to produce. Educating children on these matters in schools and via campaigns such as no meat Mondays, should be part of ordinary study.
5. INDUSTRY: Factories should be aiming for solar heating and onsite renewable energy generation. EV parking and even service facilities should be part of new industrial estates as part of any building permissions.
6. POLITICS: - National governing bodies need to adopt rules to eliminate administrative wastages, to include scaling down spending on war machines, increasing spend on educating the public and supporting sustainable social policies that mesh with other cultures. This includes fostering policies and making funds available to close links in the technology chain to make up for lost time. Kleptocratic empire building must cease in the search for natural equilibrium.
...
LINKS & REFERENCE
https://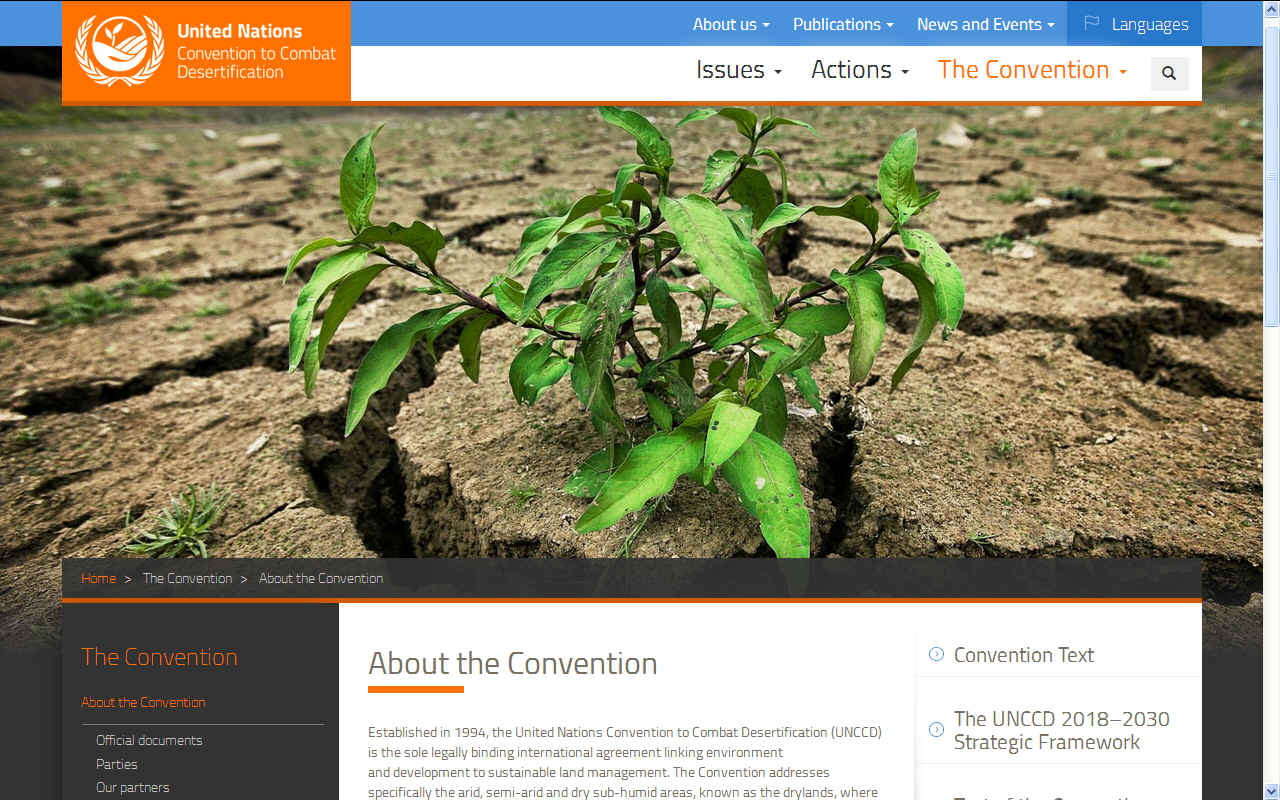 SOIL EROSION - The more land that we lose to grow crops the greater the food security issue. As the ice caps melt, desertification spreads to make Earth more uninhabitable.
Please use our A-Z INDEX to navigate this site