P E T R O L E U M
Please use our A-Z to navigate this site where pages may link to other sites, or see HOME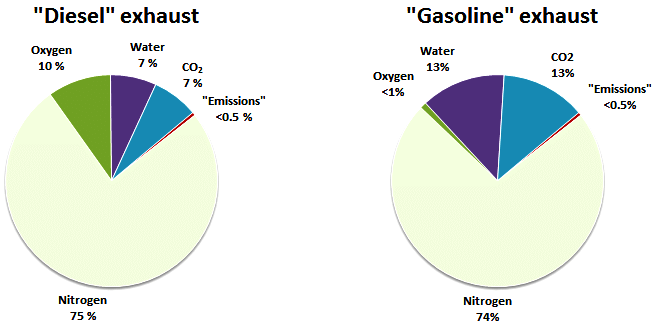 IT KILLS US & THE PLANET - Oil prospecting is traditionally a dangerous occupation after the Deepwater Horizon incident, but long term exposure to carcinogenic emission kills many more people.
EURONEWS 23 FEBRUARY 2023 - EU TO BAN PETROL AND DIESEL CARS BY 2035 - HERE'S WHY SOME COUNTRIES ARE PUSHING BACK

The European Parliament has approved a new law banning the sale of petrol and diesel cars from 2035.

The new rule - part of a larger effort to combat climate change in the EU - will speed up the bloc's transition to electric vehicles. Cars currently account for around 15 per cent of all CO2 emissions in the EU.

The legislation demands that carmakers cut carbon emissions from new cars by 100 per cent. In practice, this means no new fossil fuel-powered vehicles will be able to be sold from 2035 onwards.

The approval on Tuesday is one step before the law gets a formal rubber stamp and comes into effect. But some countries are pushing back against the change.

IS THE EU READY TO SWAP ELECTRIC VEHICLES?

Italy is home to big car brands like Fiat, Alfa Romeo and Ferrari, which are heavily reliant on combustion engine vehicles. Around 270,000 people are directly or indirectly employed by the automotive industry in the country.

Italian Minister for Transport Matteo Salvini has called the new law economic "suicide" for the EU. He said it was "ideological fundamentalism" that would benefit China and harm the European car industry. [It's the other way around, cars running on renewable energy, frees the EU from fossil fuel imports. The Fiat group need to catch up with technology, and beat China to the punch.]

The country's Foreign Minister Antonio Tajan has also sought to dilute the legislation, calling for a 90 per cent reduction in carbon emissions rather than 100 per cent.

Others warn that neither Europe's industry nor the general public is ready for such a dramatic shift. [True, but only if they don't crack on with green hydrogen, methanol, and fuel cells]

The European People's Party Group - a centre-right political group in the European Parliament - say the law could lead to people driving older combustion engine cars after new sales are banned because they can't afford an electric replacement.

Claims that electric cars are cheaper have been rendered "null and void" by the soaring cost of energy, argues German MEP Jens Gieseke of the European People's Party. Opponents of the legislation also say that car batteries are being produced abroad rather than in the EU.

'A VICTORY FOR OUR PLANET AND OUR POPULATIONS'

President of the transport committee Karima Delli said that this was "a historic vote for the ecological transition."

"We will no longer, or almost no longer, have petrol or diesel cars on our roads in 2050."

Delli added that the legislation is a "victory for our planet and our populations."

But EU Vice President Frans Timmermans warned MEPs that China was bringing 80 new models of electric cars to the international market between last year and the end of this year. The car industry needs to be prepared.

"These are good cars," Timmermans said. "These are cars that will be more and more affordable, and we need to compete with that. We don't want to give up this essential industry to outsiders."

Many European car companies are already getting ready for the new law by becoming competitive in the electric vehicle market.

The automotive industry didn't lobby hard against it - an indication that the electric shift is well underway.

RUSSIA - One in the eye for kleptocrats like Vladimir Putin. No more fossil fuel blackmail.
The average cost of filling a typical family car with petrol has exceeded £100 for the first time on what was labelled a "truly dark day" for drivers. Figures from data firm Experian Catalist show the average price of a litre of petrol at UK forecourts reached a record 182.3p on Wednesday 9 June 2022.
ABOUT GASOLINE
Petroleum is a fossil fuel that is used to power cars and vans using internal combustion engines. It is known as "gasoline" in the US.
Car exhaust fumes, especially in cities, is linked to lung cancer. Undertaker policies that prolong such use could be responsible for 300,000,000 million deaths before petrol is phased out completely, at the present rate of around 8,000,000 million deaths a year worldwide, attributed to air pollution.
Former communities minister, James Brokenshire, a non-smoker, died of lung cancer at the age of 53. He visited the highly polluted City of London, once a week as an MP.
This high energy fuel allowed the development of motor cars (such as the Ford Model T) and vans that are safe and reliable, taking us from the horse-drawn carriage and Red Flag Acts, to the development of tarmac roads and motorways.
This gave us freedom to travel at reasonable prices and work in towns and cities while commuting home some miles away, except that nobody is paying to offset the damage they are doing to the natural world by driving such vehicles.
While petrol was a convenient stop-gap, in any sustainable society burning fuels that pollute our atmosphere with greenhouse gases and cause acid rain, should be banned when used for routine transport.
Clean electric or other alternative forms of transport give us a workable solution, except that we have know about such pollution for years, but have done nothing substantive to provide the supporting network to allow EVs to flourish.
This is the fault of the electorate for voting in politicians who are effectively working for the oil companies and car makers - who obviously do not want change to clean air fuels all the while they can drill for oil without penalties for exploiting dirty technology, instead of investing in a clean future for our children.
In terms of climate change, petrol engines should be replaced with electric motors that are driven by generated electricity supplies such as solar and wind renewables.
In particular, cities like London, are dangerous places to live with carcinogenic emissions from public transportation. It will be possible to replace petrol powered vehicles with smart service stations that carry standardized battery (or hydrogen fuel cell) cartridges.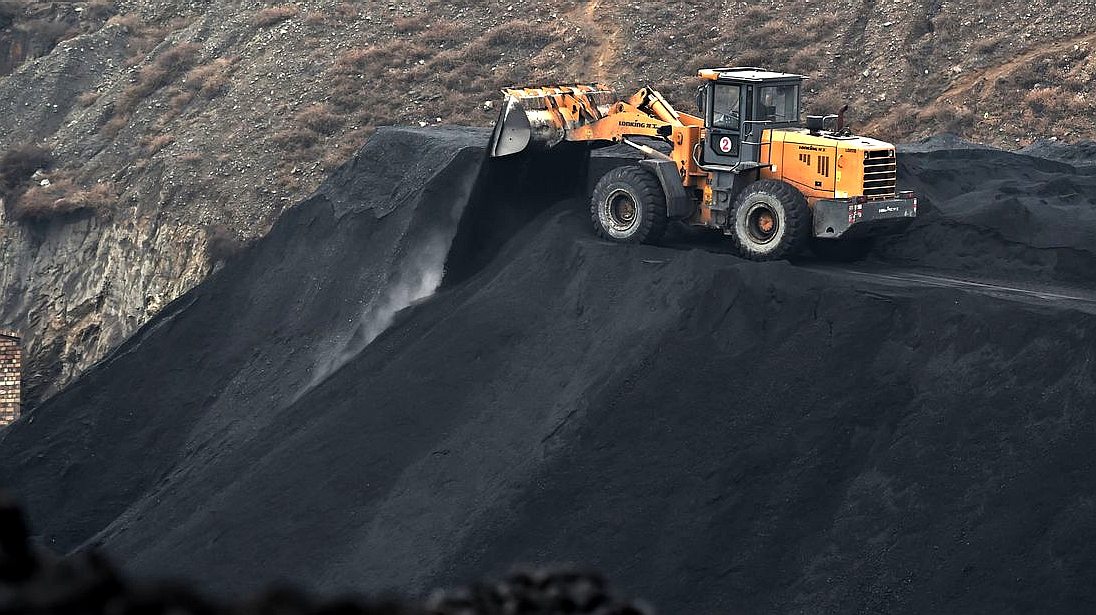 Fossil fuels kick started our industrial revolution, powered steam ships and generated electricity as we released the energy in coal and later oil, to make things happen at a faster pace. Cars and aircraft being an example of things we now take for granted that pollute big time.
But it was a brilliant time for engineers and town planners who thought they could rely of this energy source without any consequences. Because after all the world is a big place. Surely humans could not alter the delicate ecological balance of planet earth just by driving a few cars and lighting a few home fires. Then came central heating. Sh*#%
Sadly, we can. We did and we still are, even though we now know how dangerous our excesses are to other species - and we are also set for extinction if we do nothing to swap fossil fuels for clean renewable energy sources.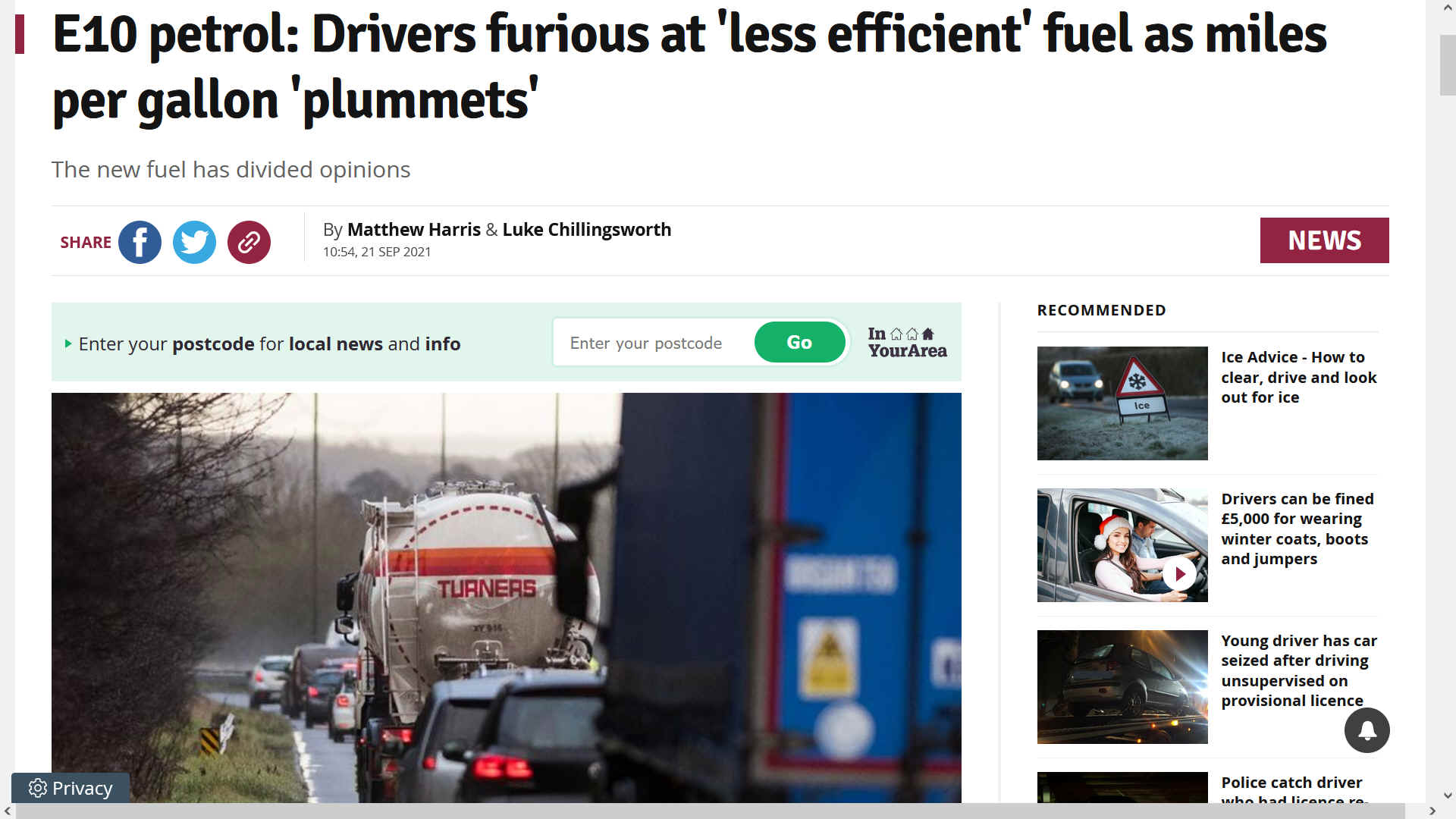 DOUBLE STANDARDS - Why waste money forcing infrastructure revision for fossil fuel vehicles, when that same taxpayers and energy company time and money could have been spent on EVs. It does not make any sense. Especially, where using this fuel is counterproductive in terms of genuine CO2 reductions - and contributes to man made famines.
E10 BIOETHANOL MIX - UK SHORT TERM FIXES
Petrol blended with 10% ethanol was supposed to reduce emissions from car exhausts, but that may not have worked quite as Grant Shapps and George Eustice had led us to believe. And such use that competes with land for crops, with 815,000,000 million people undernourished, may be seen as immoral, apart from the extra cost in losing fuel efficiency. Some are saying it is a ruse to rid the roads of older vehicles and raise revenue on new car sales, as car tax. For sure motoring costs will rise as you need more gallons to do less miles, hence more money for Rishi Sunacks Treasury as fuel tax. All in all, it's a con. An expensive con if you drive a classic, where the engine fuel system will be eaten away. The money used on changing the infrastructure, could have been spent on EV refueling, including being hydrogen ready. But then in the UK, their part time politicians don't think that far ahead to see the bigger picture. All they want is to keep in with big business for consultancy back handers when they leave public office.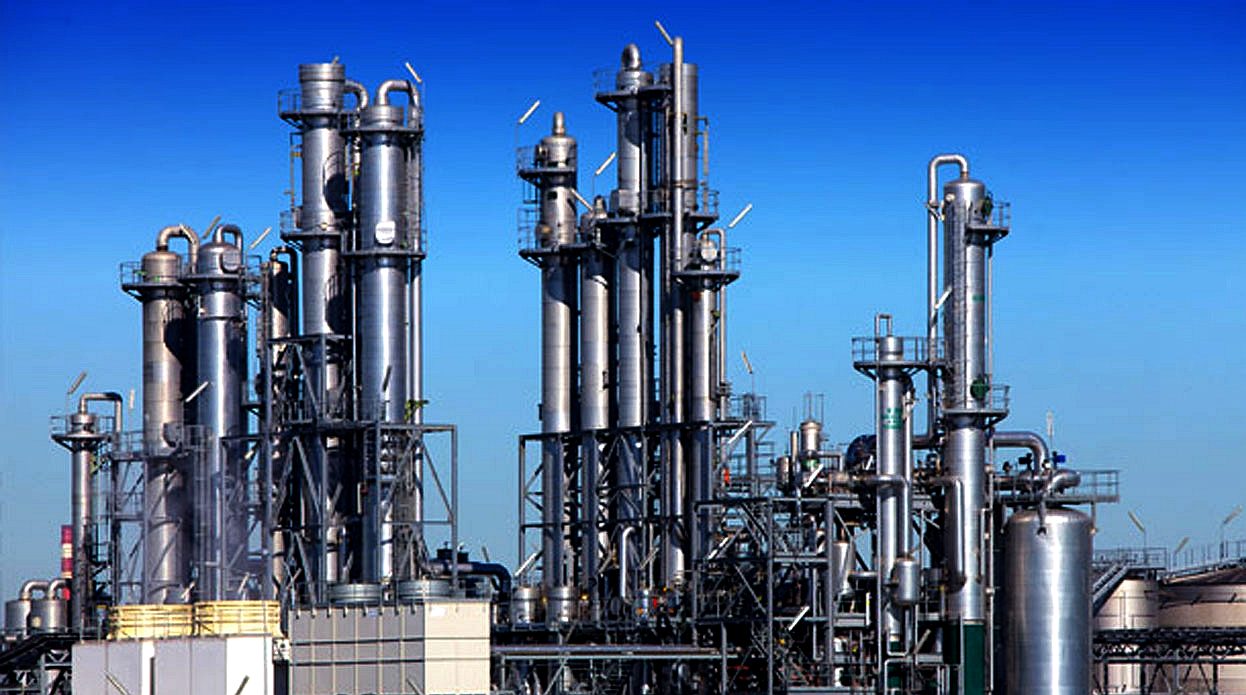 HIGH END USER ADDICTION

By way of an example, the United States has less than 5% of the world's population, but uses more than 25% of the world's supply of fossil fuels derived from oil. As the largest source of U.S. greenhouse gas emissions, CO2 from fossil fuel combustion, accounted for 80 percent of [its] weighted emissions in 1998. Combustion of fossil fuels also produces other air pollutants, such as nitrogen oxides, sulfur dioxide, volatile organic compounds and heavy metals. The more developed a country in 2019, the harder it will be to kick the fossil fuel habit. Going cold-turkey is not an option. President Donald Trump and other G20 world leaders are sure to be considering ways of curing their nation's addiction to oil, before they overdose.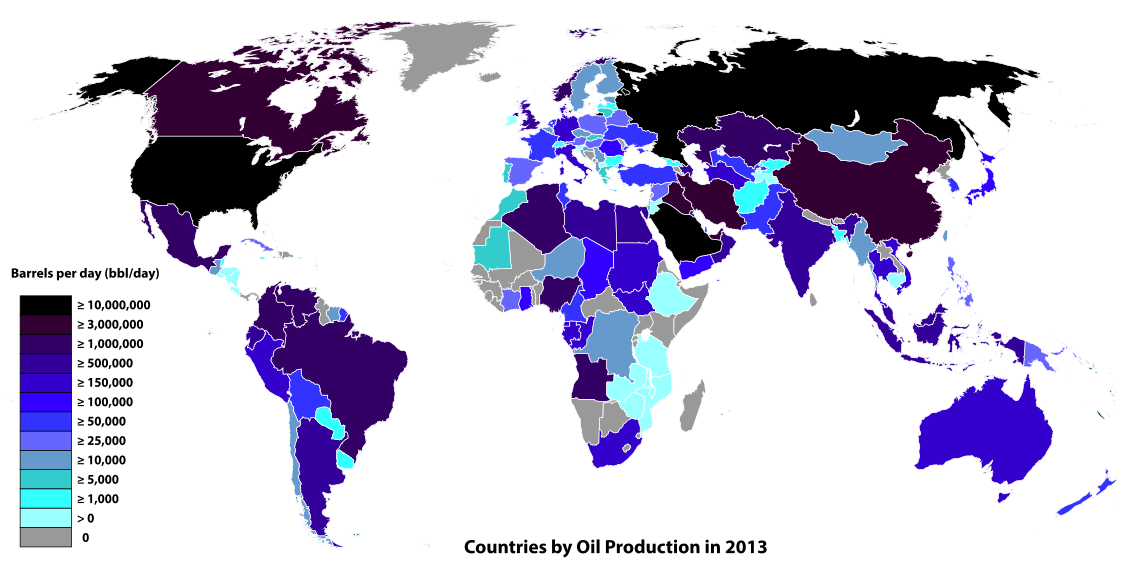 OIL PRODUCTION MAP OF THE WORLD


....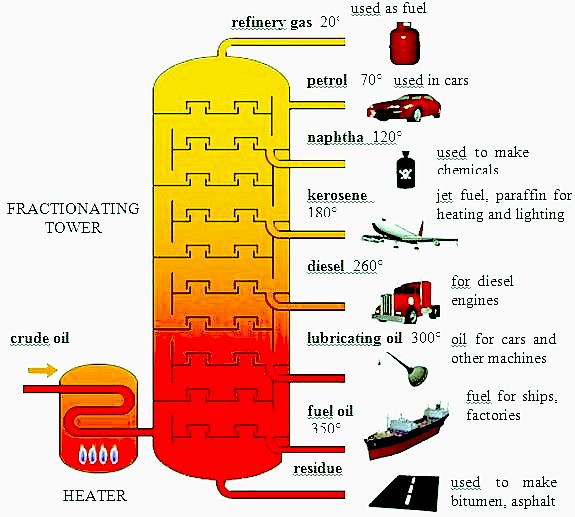 LINKS & REFERENCE
https://www.msn.com/en-gb/money/other/eu-to-ban-petrol-and-diesel-cars-by-2035-here-s-why-some-countries-are-pushing-back/ar-AA17QB0C
https://www.britannica.com/science/global-warming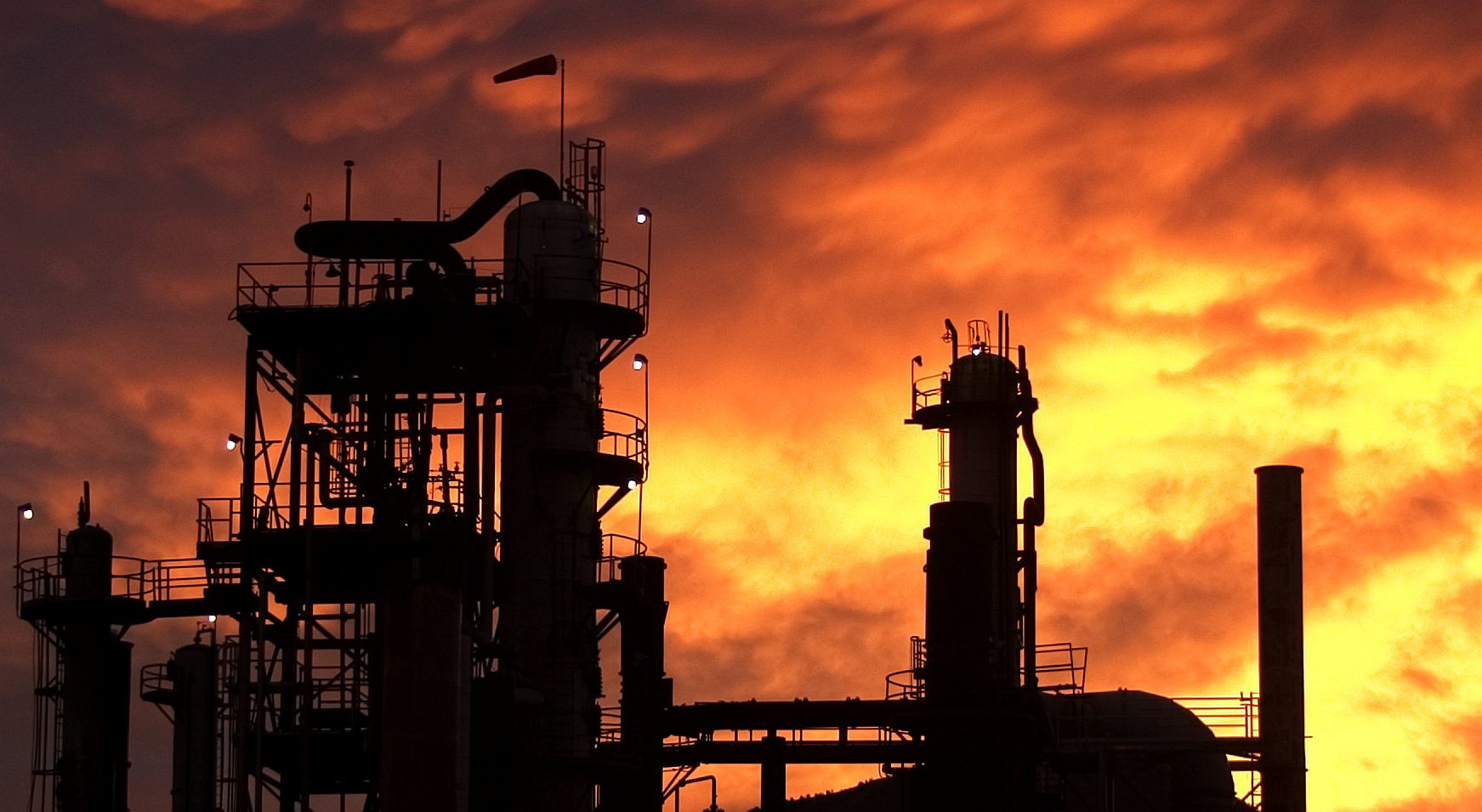 This website is provided on a free basis as a public information service. copyright © Climate Change Trust 2023. Solar Studios, BN271RF, United Kingdom.