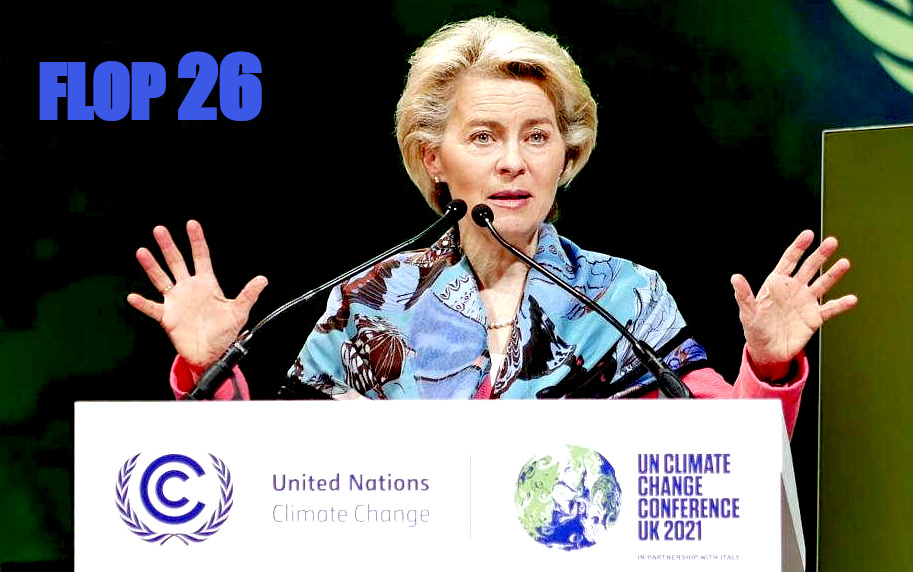 NOVEMBER 29 2021 - "This is the time to invest in Europe's leadership on hydrogen, for our own sake and for the world's sake," European Commission President Ursula von der Leyen said in her opening speech on 29 November. "The EU had started investing in new generation electrolysers before the rest of the world, making it the global leader in patents and publications on this technology," highlighted von der Leyen.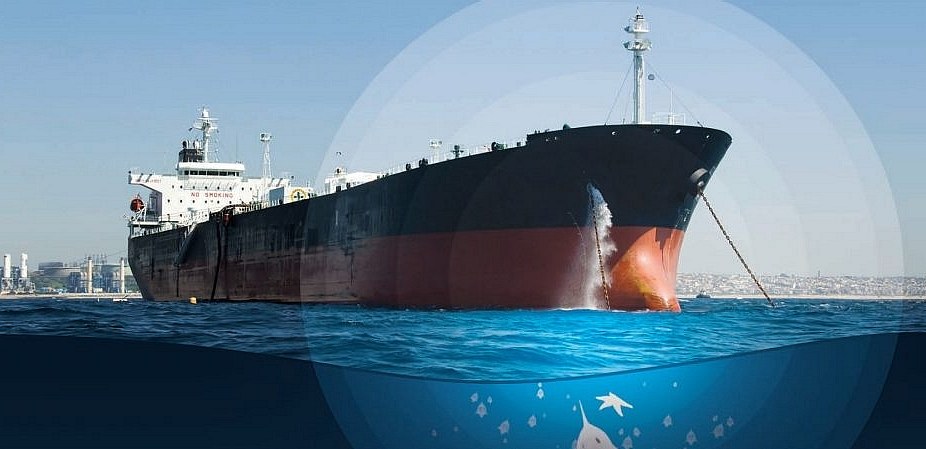 The European Commission have devised a plan to encourage the development of technologies for the sustainable development of the EU in line with their United Nations based SDG agendas, save for cooperation across borders, specifically excluding the United Kingdom. The agenda includes many initiatives to reduce greenhouse gases in industry, transport and home building, some examples of which will be featured on this and other pages in a progressive review of the State of the Union.
In February 2021 the Commission proposed setting up 10 new European Partnerships between the European Union, Member States and/or the industry - excluding the United Kingdom, presumably as a backlash for Brexit.

The goal is to speed up the transition towards a green, climate neutral and digital Europe, and to make European industry more resilient and competitive. The EU will provide nearly €10 billion of funding that the partners will match with at least an equivalent amount of investment. This combined contribution is expected to mobilise additional investments in support of the transitions, and create long-term positive impacts on employment, the environment and society.

The proposed Institutionalised European Partnerships aim to improve EU preparedness and response to infectious diseases, develop efficient low-carbon aircraft for clean aviation, support the use of renewable biological raw materials in energy production, ensure European leadership in digital technologies and infrastructures, and make rail transport more competitive.

The TEN Partnerships, some of which are building on existing joint undertakings, are the following:

Global Health EDCTP3: This partnership will deliver new solutions for reducing the burden of infectious diseases in sub-Saharan Africa, and strengthen research capacities to prepare and respond to re-emerging infectious diseases in sub-Saharan Africa and across the world. By 2030, it aims to develop and deploy at least two new technologies tackling infectious diseases, and support at least 100 research institutes in 30 countries to develop additional health technologies against re-emerging epidemics.

Innovative Health Initiative: This initiative will help create an EU-wide health research and innovation ecosystem that facilitates the translation of scientific knowledge into tangible innovations. It will cover prevention, diagnostics, treatment and disease management. The initiative will contribute to reaching the objectives of Europe's Beating Cancer Plan, the new Industrial Strategy for Europe and the Pharmaceutical Strategy for Europe.

Key Digital Technologies: They encompass electronic components, their design, manufacture and integration in systems and the software that defines how they work. The overarching objective of this partnership is to support the digital transformation of all economic and societal sectors and the European Green Deal, as well as support research and innovation towards the next generation of microprocessors. Together with the Declaration on a European Initiative on processors and semiconductor technologies signed by 20 Member States, an upcoming Alliance on microelectronics, and a possible new Important Project of Common European Interest under discussion by Member States to foster breakthrough innovation, this new partnership will help boost competitiveness and Europe's technological sovereignty. More information is available here.

Circular Bio-based Europe: This partnership will contribute significantly to the 2030 climate targets, paving the way for climate neutrality by 2050, and will increase the sustainability and circularity of production and consumption systems, in line with the European Green Deal. It aims to develop and expand the sustainable sourcing and conversion of biomass into bio-based products as well as to support the deployment of bio-based innovation at regional level with the active involvement of local actors and with a view to reviving rural, coastal and peripheral regions.

Clean Hydrogen: This partnership will accelerate the development and deployment of an EU value chain for clean hydrogen technologies, contributing to sustainable, decarbonised and fully integrated energy systems. Together with the Hydrogen Alliance, it will contribute to the achievement of the Union's objectives put forward in the EU hydrogen strategy for a climate-neutral Europe. It will focus on producing, distributing and storing clean hydrogen and, on supplying sectors that are hard to decarbonise, such as heavy industries and heavy-duty transport applications.
"We welcome the proposal of the European Commission to set up the Clean Hydrogen Partnership. This initiative is a clear evidence of the success of the FCH JU, which managed to put Europe in a leadership position in FCH technologies such as electrolysis and supported the development of integrated hydrogen ecosystems ("hydrogen valleys") in various European regions - excluding the United Kingdom. We will continue to work relentlessly to develop and promote hydrogen technologies in Europe (meaning the European Union, not the countries geographically located in Europe), realising their full potential in achieving carbon-clean energy systems and ultimately a climate-neutral European Union. We are happy to be shaping together with the other partnerships the future of a green and competitive European economy", said Bart Biebuyck, Fuel Cell Hydrogen Joint Undertaking (FCH JU) Executive Director.

Clean Aviation: This partnership puts aviation en route to climate neutrality, by accelerating the development and deployment of disruptive research and innovation solutions. It aims to develop the next generation of ultra-efficient low-carbon aircraft, with novel power sources, engines, and systems, improving competitiveness and employment in the aviation sector that will be especially important for the recovery.

Europe's Rail: This partnership will speed up the development and deployment of innovative technologies, especially digital and automation ones, to achieve the radical transformation of the rail system and deliver on the European Green Deal objectives. By improving competitiveness, it will support European technological leadership in rail.

Single European Sky ATM Research 3: The initiative aims to accelerate the technological transformation of air traffic management in Europe, aligning it to the digital age, to make the European airspace the most efficient and environmentally friendly sky to fly in the world and to support the competitiveness and recovery of Europe's aviation sector following the coronavirus crisis.

Smart Networks and Services: This partnership will support technological sovereignty for smart networks and services in line with the new industrial strategy for Europe, the new EU Cybersecurity Strategy and the 5G Toolbox. It aims to help resolve societal challenges and to enable the digital and green transition, as well as support technologies that will contribute to the economic recovery. It will also enable European players to develop the technology capacities for 6G systems as a basis for future digital services towards 2030. More information is available here.
Metrology: This partnership aims to accelerate Europe's global lead in metrology research, establishing self-sustaining European metrology networks aimed at supporting and stimulating new innovative products, responding to societal challenges and enabling effective design and implementation of regulation and standards underpinning public policies.

Members of the College said:

Margrethe Vestager, Executive Vice-President for a Europe fit for the Digital Age, said: "We are at our best in Europe when we work together. This is particularly important when it comes to mastering the challenges of the digital transformation. It affects us all, and does not stop at national borders. Just like climate change. The partnerships proposed today will mobilise resources, so that we can jointly make the most of digital technologies, not least in the interest of our green transition."

Mariya Gabriel, Commissioner for Innovation, Research, Culture, Education and Youth said: "The challenge of the coronavirus pandemic added urgency to our long-standing endeavours to better use research and innovation to tackle health emergencies, climate change and digital transformation. European Partnerships are our opportunity to work together to respond and shape the profound economic and social transformations, for the benefit of all EU citizens."

Thierry Breton, Commissioner for Internal Market, added: "Investing in innovation is investing in our ability to be at the forefront of technological developments and develop strategic capacities. We must seize the opportunities brought by key developing technologies such as microprocessors or semiconductors so that Europe can be at the forefront of digital innovation on a global scale. These new joint approaches will be instrumental in supporting our industry for achieving our digital and green ambitions."

Adina Vălean, Commissioner for Transport, said: "EU partnerships will have a central role to drive the twin green and digital transition for the mobility and transport sector. To make our ambitions come true, we need to develop disruptive technologies bringing zero-emission vessels and aircraft to the market, we need to develop and deploy cooperative, connected and automated mobility, and we need to enable a more efficient and modern traffic management."

Next steps

The proposal for a Regulation, the Single Basic Act, establishing nine joint undertakings based on Article 187 of the Treaty on the Functioning of the European Union (TFEU) will be adopted by the Council of the European Union, following consultation with the European Parliament and the Economic and Social Committee. The separate proposal for the Metrology partnership based on Article 185 TFEU will be adopted by a decision of the European Parliament and the Council, following consultation with the Economic and Social Committee.

Background

The European Partnerships are approaches provided by Horizon Europe, the new EU research and innovation programme (2021-2027). They aim to improve and accelerate the development and uptake of new innovative solutions across different sectors, by mobilising public and private resources. They will also contribute to the objectives of the European Green Deal and strengthen the European Research Area. Partnerships are open to a wide range of public and private partners, such as industry, universities, research organisations, bodies with a public service mission at local, regional, national or international level, and civil society organisations, including foundations and NGOs.

COMMISSIONERS 2019
| | | | |
| --- | --- | --- | --- |
| | | | |
| - | - | - | - |
| President | 1st Vice President | High Representative, V. President | Vice President |
| - | - | - | - |
| | | | |
| - | - | - | - |
| Vice President | Vice President | Vice President | Commissioner |
| - | - | - | - |
| | | | |
| - | - | - | - |
| Commissioner | Commissioner | Commissioner | Commissioner |
| - | - | - | - |
| | | | |
| - | - | - | - |
| Commissioner | Commissioner | Commissioner | Commissioner |
| - | - | - | - |
| | | | |
| - | - | - | - |
| Commissioner | Commissioner | Commissioner | Commissioner |
| - | - | - | - |
| | | | |
| - | - | - | |
| Commissioner | Commissioner | Commissioner | Commissioner |
| - | - | - | - |
| | | | |
| - | - | - | - |
| Commissioner | Commissioner | Commissioner | Commissioner |

New for 2021, a €100 billion euro programme designed (claimed) to support more out of the box innovations and research, for greater acceleration of technology to combat climate change and other societal issues.
CARBON EMISSIONS and OCEAN LITTER ?

Two examples of calls for proposals that hold great potential in terms of ocean regeneration are:
1. Decarbonising Long Distance Shipping: September 2019 - January 2020, and
2. Pilot Action for the removal of Marine Litter: October 2019 - January 2020.
HORIZON CALL: SEPTEMBER 2019 - JANUARY 2020 - DECARBONISING LONG DISTANCE SHIPPING
In relation to the targets for the above call the Commission envisage that working together with, for example operators, ship builders, marine equipment manufacturers, fuel and energy suppliers and others research will address the development of technologies combined with operational practices to substantially reduce GHG emissions from long distance shipping in line with the IMO's targets, without increasing other forms of pollution.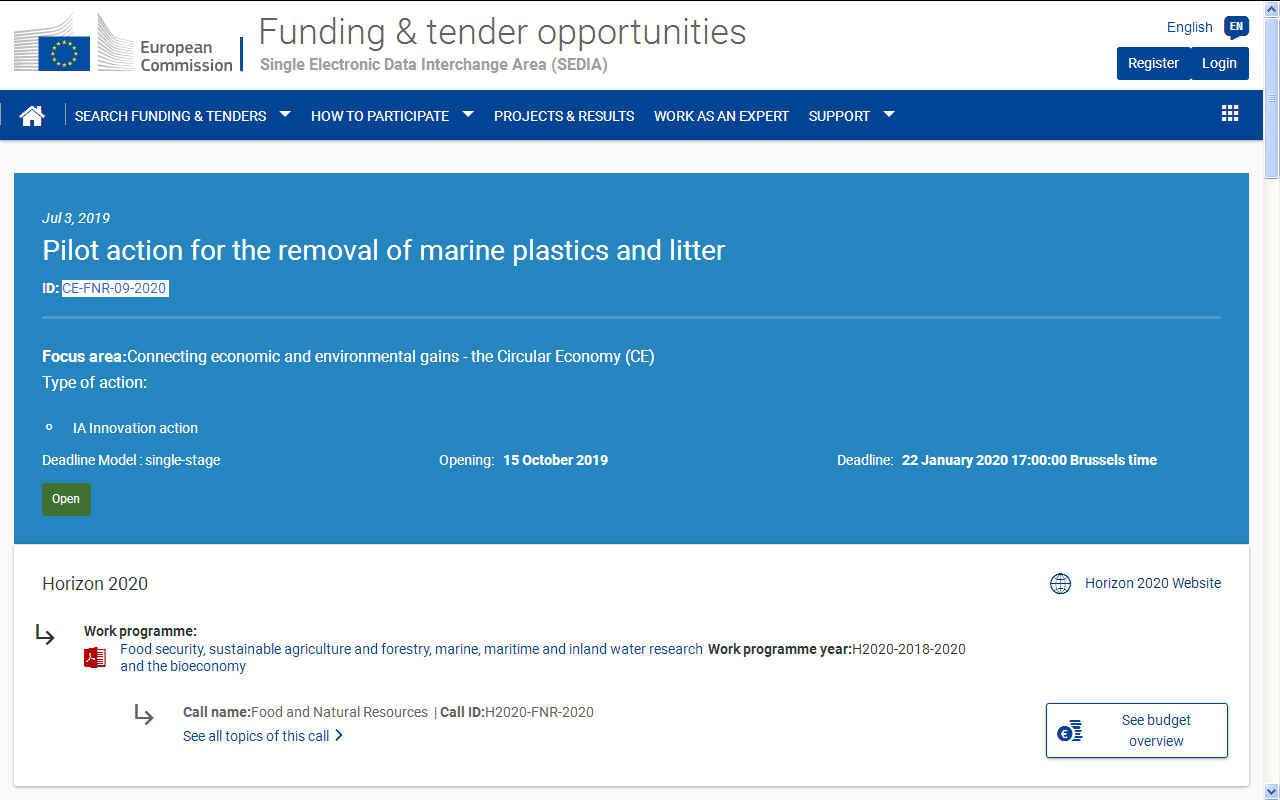 HORIZON CALL: OCTOBER 2019 - JANUARY 2020 - PILOT ACTION FOR REMOVAL OF MARINE LITTER

Urgent action is needed both for the prevention and for the removal of existing marine litter, notably plastics and microplastics. Microplastics can get into the food chain, together with the integrated and adsorbed toxins. It is estimated that each year 5 to 13 million tonnes plastics reach the seas and oceans (worldwide), becoming eventually the main source of microplastics. In addition to possible health risks, the damage to marine ecosystems and the blue economy (tourism and other maritime sectors) due to plastic litter are enormous.
HORIZON CALLS FOR CLEAN TRANSPORT
There are many calls looking for cleaner burning liquid fuels, presumably for internal combustion engines, but none so far for EV fast charge service stations, despite the fact that 95% of all battery electric vehicles are operating in China.
IPCEIs - IMPORTANT PROJECTS OF COMMON EUROPEAN INTEREST
In exceptional circumstances, the European Commission (Union) will fund development of projects that qualify for State aid to promote the execution of important projects of common European interest. In terms of hydrogen and fuel cells for use in decarbonizing transport, the Joint Undertaking (FCH-JU) is to be augmented by a controversially named European Clean Hydrogen Alliance, that includes many non-union countries, but specifically excludes the United Kingdom, presumably as some kind of retaliatory post Brexit dig, despite the Paris Accord and UN SDGs, requiring cooperation in achieving a zero carbon infrastructure. This new alliance should perhaps be more correctly named the: European Union Clean Hydrogen Alliance.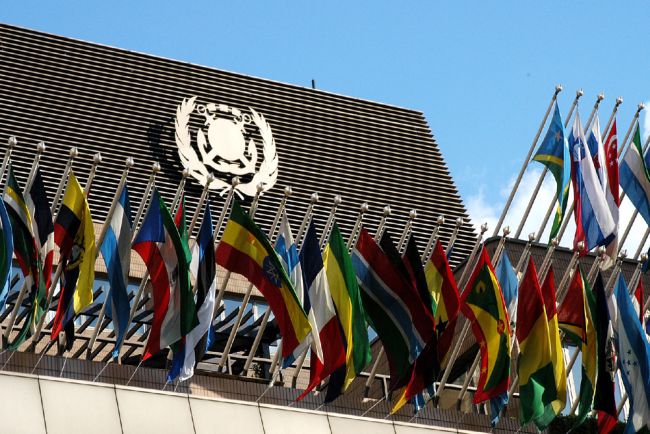 Shipping' can be considered as truly an international industry. This is because it serves more than 90% of the world's trade by the cargo transportation and other merchant ships that do so cleanly and cost effectively. As a result, any particular ship can be governed by a management chain that spans many countries, also these ships spend most of their times at sea between various jurisdictions. Therefore, it was felt in the beginning of the last century that there was a need of a universal governing body that in turn laid down rules and standards to regulate the shipping process and the industry worldwide. Thus the International maritime organization came into being.
BIODIVERSITY COP HISTORY
| | |
| --- | --- |
| COP 1: 1994 Nassau, Bahamas, Nov & Dec | COP 8: 2006 Curitiba, Brazil, 8 Mar |
| COP 2: 1995 Jakarta, Indonesia, Nov | COP 9: 2008 Bonn, Germany, May |
| COP 3: 1996 Buenos Aires, Argentina, Nov | COP 10: 2010 Nagoya, Japan, Oct |
| COP 4: 1998 Bratislava, Slovakia, May | COP 11: 2012 Hyderabad, India |
| EXCOP: 1999 Cartagena, Colombia, Feb | COP 12: 2014 Pyeongchang, Republic of Korea, Oct |
| COP 5: 2000 Nairobi, Kenya, May | COP 13: 2016 Cancun, Mexico, 2 to 17 Dec |
| COP 6: 2002 The Hague, Netherlands, April | COP 14: 2018 Sharm El-Sheikh, Egypt, 17 to 29 Nov |
| COP 7: 2004 Kuala Lumpur, Malaysia, Feb | COP 15: 2020 Kunming, Yunnan, China |
DESERTIFICATION COP HISTORY
| | |
| --- | --- |
| COP 1: Rome, Italy, 29 Sept to 10 Oct 1997 | COP 9: Buenos Aires, Argentina, 21 Sept to 2 Oct 2009 |
| COP 2: Dakar, Senegal, 30 Nov to 11 Dec 1998 | COP 10: Changwon, South Korea, 10 to 20 Oct 2011 |
| COP 3: Recife, Brazil, 15 to 26 Nov 1999 | COP 11: Windhoek, Namibia, 16 to 27 Sept 2013 |
| COP 4: Bonn, Germany, 11 to 22 Dec 2000 | COP 12: Ankara, Turkey, 12 to 23 Oct 2015 |
| COP 5: Geneva, Switzerland, 1 to 12 Oct 2001 | COP 13: Ordos City, China, 6 to 16 Sept 2017 |
| COP 6: Havana, Cuba, 25 August to 5 Sept 2003 | COP 14: New Delhi, India, 2 to 13 Sept 2019 |
| COP 7: Nairobi, Kenya, 17 to 28 Oct 2005 | COP 15: 2020 |
| COP 8: Madrid, Spain, 3 to 14 Sept 2007 | COP 16: 2021 |
CLIMATE CHANGE COP HISTORY
| | |
| --- | --- |
| 1995 COP 1, BERLIN, GERMANY | 2008 COP 14/CMP 4, POZNAN, POLAND |
| 1996 COP 2, GENEVA, SWITZERLAND | 2009 COP 15/CMP 5, COPENHAGEN, DENMARK |
| 1997 COP 3, KYOTO, JAPAN | 2010 COP 16/CMP 6, CANCUN, MEXICO |
| 1998 COP 4, BUENOS AIRES, ARGENTINA | 2011 COP 17/CMP 7, DURBAN, SOUTH AFRICA |
| 1999 COP 5, BONN, GERMANY | 2012 COP 18/CMP 8, DOHA, QATAR |
| 2000:COP 6, THE HAGUE, NETHERLANDS | 2013 COP 19/CMP 9, WARSAW, POLAND |
| 2001 COP 7, MARRAKECH, MOROCCO | 2014 COP 20/CMP 10, LIMA, PERU |
| 2002 COP 8, NEW DELHI, INDIA | 2015 COP 21/CMP 11, Paris, France |
| 2003 COP 9, MILAN, ITALY | 2016 COP 22/CMP 12/CMA 1, Marrakech, Morocco |
| 2004 COP 10, BUENOS AIRES, ARGENTINA | 2017 COP 23/CMP 13/CMA 2, Bonn, Germany |
| 2005 COP 11/CMP 1, MONTREAL, CANADA | 2018 COP 24/CMP 14/CMA, Katowice, Poland |
| 2006 COP 12/CMP 2, NAIROBI, KENYA | 2019 COP 25/CMP 15/CMA, Santiago, Chile - Madrid |
| 2007 COP 13/CMP 3, BALI, INDONESIA | 2020 COP 26/CMP 16/CMA 3, Glasgow, Scotland |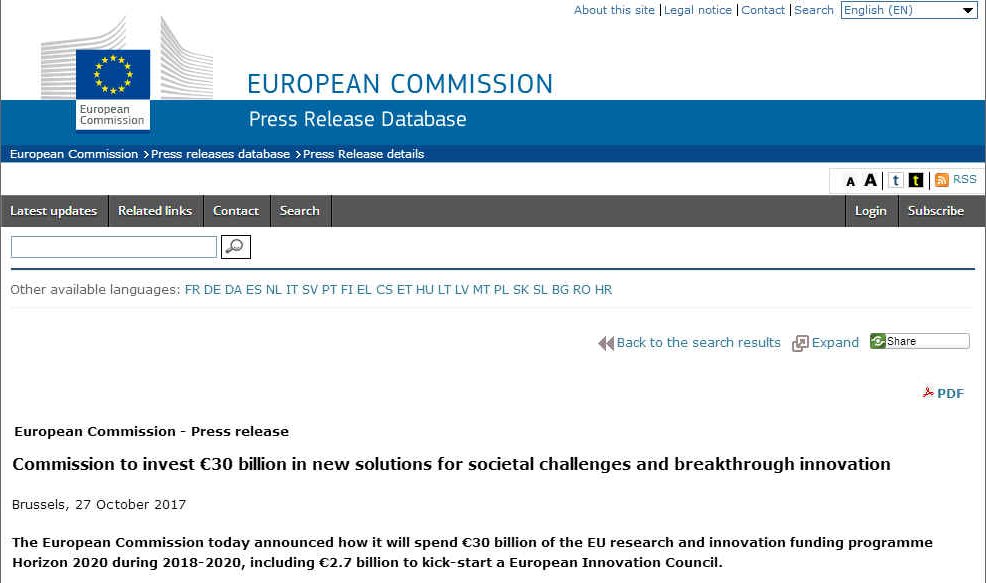 EU CONTACTS
....

EUROPEAN MARITIME DAY THEMES
* Brussels 2008: "A regional approach to the implementation of Maritime Policy"
* Rome 2009: "Integrated Maritime Policy and the contribution of maritime clusters"
* Gijón 2010: "How to foster innovation?"
* Gdansk 2011: "Maritime Policy: Putting People First"
* Gothenburg 2012: "Sustainable Growth from the Oceans, Seas and Coasts"
* Valletta 2013: "Coastal Development and Sustainable Maritime Tourism"
* Bremen 2014: "Innovation driving Blue Growth"
* Piraeus 2015: "Ports and Coasts, Gateways to Maritime Growth"
* Turku 2016: "Investing in blue growth – smart and sustainable solutions"
* Poole 2017: "The Future of our Seas"
* Burgas 2018: Bulgaria "TBA"
* Lisbon 2019: Portugal "TBA"
* Cork 2020: Ireland "TBA"
* Den Helder 2021: The Netherlands "TBA"
* Ravenna 2022: Italy "TBA"
* Brest 2023: France "TBA"
* Svendborg 2024: Denmark "TBA"
LINKS & REFERENCES
https://www