HYDROGEN FUEL CELL CARTRIDGE - It looks like a battery cartridge. It performs like a battery cartridge. It stores energy like a battery cartridge, but it is a hydrogen fuel store and fuel cell cartridge combination. Where lithium and cobalt raw materials may limit the production numbers of EVs as green motoring becomes the norm, hydrogen in a safe format might offer unlimited possibilities. The format is also compatible with air-aluminum fuel cells. The concept is compatible with SMARTNET FASTCHARGE service stations. NOTE: This is just a concept, not a product yet. More development is needed before mass production could be entertained.
SAFETY FIRST
Hydrogen as a renewable fuel for electric vehicles is an idea that has eluded green car makers for at least 20 years. That is because of the challenge of dealing with compressed and liquid gases.
If you could take that out of the equation, hydrogen would represent an ideal accompaniment to battery powered EV's maybe even replacing batteries altogether eventually, once the technology curve catches up. For the present time, we believe that batteries in cartridges will give us the future proofing that the industry is looking for, allowing them time without format penalty - as they all scramble to produce zero emission cars that will give them a market in.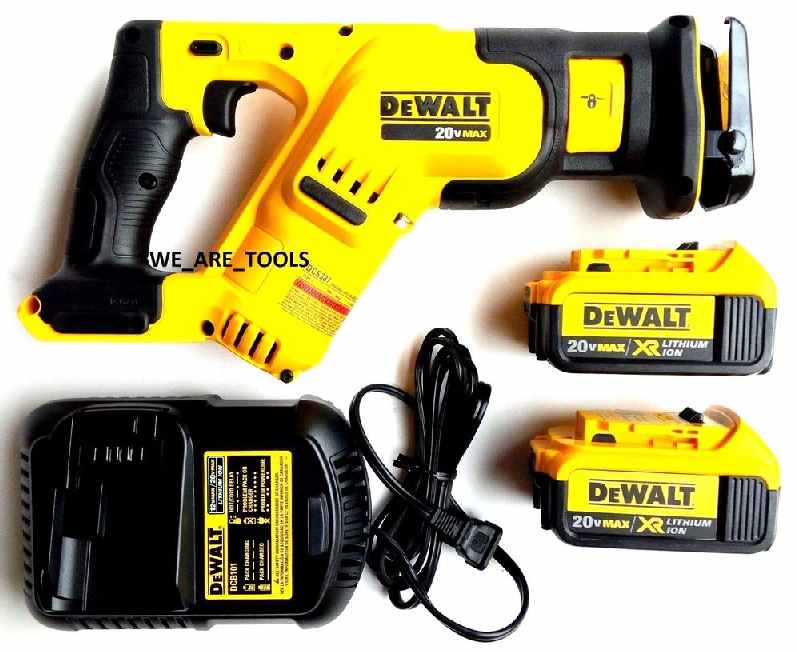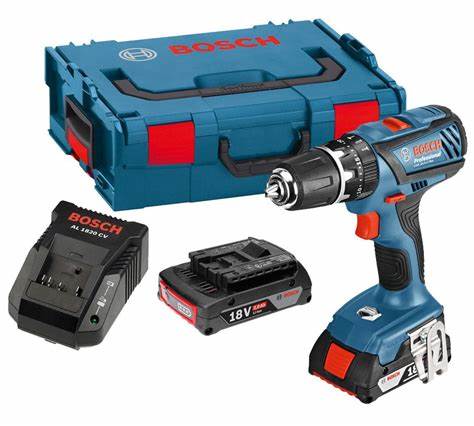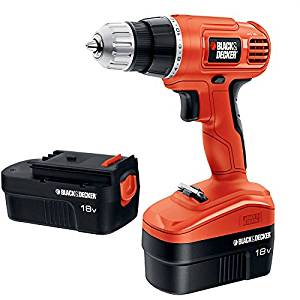 CORDLESS POWER TOOLS - Choosing between brands of power tools in not going to make a great impact, with so many variations of battery packs. Of course it would be more convenient if they shared the same cartridges and chargers. But you charge these at home and in any convenient socket wherever you are working and carry spare batteries - if you are doing any serious work.
It's not quite the same with electric vehicles. You can't carry a spare battery for your car with you. But if there were such a thing as a service station that you could swap batteries with, and provided your car was compatible, you'd never need to worry about a flat battery and getting home. That is what SMARTNET is. It's a FASTCHARGE system where your car is compatible whether running on batteries or hydrogen fuel cells. It's not magic, but it might seem like it.
COMPETITION MARKET EXAMPLE
We don't believe that customers should be blackmailed into staying with one brand, as is the case with cordless power tools. Anyone buying battery tools will come across this problem. They might like the feel and features of a competing brand, but don't want to buy into another charging bank in their workshops. Hence, customers tend to stay with one brand, such as Bosch, Makita or DeWalt, etc.
But why not have a universal cartridge that would allow you to buy a Bosch drill, A DeWalt jigsaw and a Makita multitool, all sharing a compatible battery and charger. Tool makers deliberately design their own battery cartridges so that they are different to a competitors to encourage brand loyalty.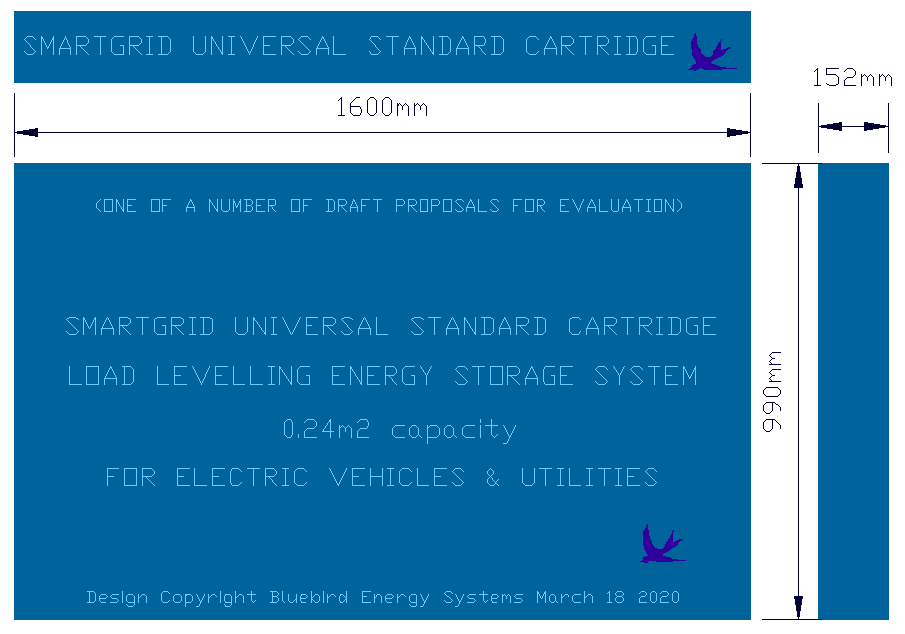 BATTERY CARTRIDGE FORMAT PROPOSAL - This cartridge format provides 0.24 of a meter cubic capacity. All of these formats can be used in multiples to provide up to 1.92 of a cubic meter capacity. This is one of a number of sizes that we will be evaluating as part of a study we hope to obtain funding for.
A SENSE OF URGENCY & COOPERATION
With something so crucial as cars and vans in terms of transportation and climate change, we believe that auto makers should agree on a universal format, relying on the design of the body, performance of motors and comfort levels to distinguish brands.
They already do this with internal combustion engines and chassis platforms, sharing the cost of designing and producing the main running components of several brands, such as the PRV V6 engine shared by Peugeot, Renaut and Volvo in the 1980s. Honda and Rover had a similar arrangement in the 1990s.
The Skoda Scala utilises the smaller MQB A0 platform found in the VW Polo and Audi A1.

This idea extends to the Buick Enclave/GMC Acadia/Saturn Outlook/ Chevrolet Traverse quads.

Manufacturers see this as a way of killing two birds with one stone: expanding their reach in various market segments while avoiding the higher costs of engineering a new vehicle.
BADGE ENGINEERING
The practice is also referred to as "badge engineering," where an automaker can create the illusion of an "all-new" model simply by changing the badges, the grille and other superficial styling details, should they not wish to develop a new car from the chassis up.
The only reason for not cooperating is to artificially maintain the sales of their IC engine models to recover as much as they can from their investment in production tooling.
We might offer that once a model is outdated, that new ICE models should not be developed as being counter to the creation of a Circular Economy. We are in the middle of a climate emergency, after all.
Because it has so many brands under one corporate parent, General Motors is the classic example of a company that found efficiencies by issuing virtual carbon copies of its cars across numerous brands. But in today's world of customization and target marketing, the company is tailoring its vehicles to appeal to different customers.

GENERAL MOTORS GM spokesman Jim Burke is quoted as saying:

"In recent times we've placed much more focus on the type of customer for a particular brand, to what type of features and styling appeals to a Buick Enclave customer versus that of our new Chevrolet Traverse"
"While it's true that the vehicles share common chassis and powertrain attributes, really the customer doesn't see or touch these 'black metal' attributes. We've really worked to differentiate and distinguish the models from the standpoint of exterior and interior design. So, for example, the Traverse's sheet metal is mostly unique, sharing only its roof and liftgate with its siblings. Its dual-cockpit design — the way the dashboard arches up from the center stack on both sides — is unique to Chevrolet and harkens back to Corvettes of 50 years ago. The instrumentation and door pads are also unique to the Traverse."

TESLA, LOTUS & DODGE 2009

In 2009 Lotus was another car maker to announce plans for a high-performance electric vehicle. If the British carmaker had delivered on its plans, it would have competed directly against the Tesla Roadster and Dodge EV, two electric sports cars for which Lotus already supplied a chassis.

Charging is always an issue with EVs. The Model S can draw about five miles per hour-of-charge from a household three-pin plug. This increases to about 20 miles per hour-of-charge from a 7kW wall mounted box, which, should you buy an EV, we'd recommend getting fitted to your house. They're less than £200, for the BMW i3.

The big draw with Tesla is that you get access to a Supercharger network – they are claimed to be fantastically rapid and very convenient, also to have been installed at most UK motorway service stations. Let us know if you spot one.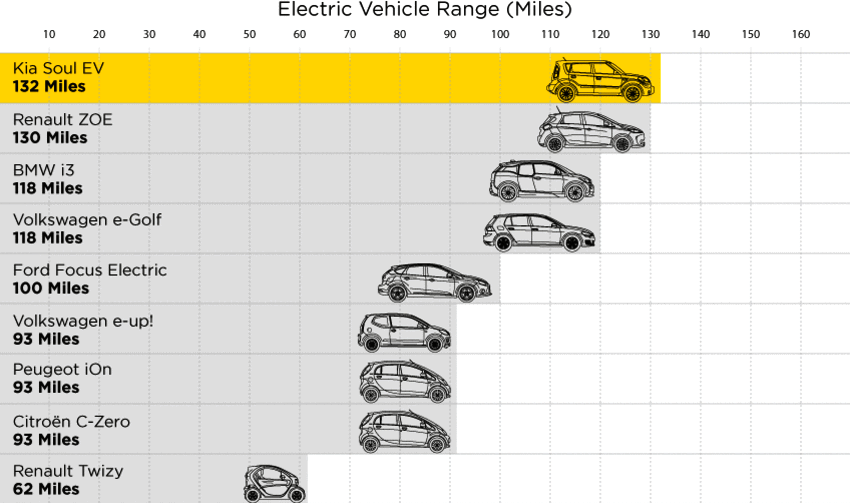 EXAMPLES OF EV RANGES - For most users, 100 miles range would allow the shopping run and visits to the folks and friends, without too much of a panic about range limitation. As soon as this range is exceeded, these cars become useless in terms of replacing petrol and diesel cars. What is needed is an infrastructure that replaces the convenience of fossil fuel servicing with the advantages of zero emissions and renewable energy, to create a truly sustainable society in United Nations' terms: SDG 7, 11 and 13.
TWINNED VEHICLES

Cars

Chevrolet Corvette/Cadillac XLR
Chevrolet Cobalt/Pontiac G5
Chevrolet Malibu/Saturn Aura/Pontiac G6
Chevrolet Impala/Buick LaCrosse
Dodge Avenger/Chrysler Sebring
Dodge Charger/Chrysler 300
Ford Taurus/Mercury Sable/Lincoln MKS
Ford Fusion/Mercury Milan/Lincoln MKZ
Mercury Grand Marquis/Ford Crown Victoria *(fleet only for Crown Vic)
Pontiac Solstice/Saturn Sky
Toyota Camry/Lexus ES350
Toyota Matrix/Pontiac Vibe
Hyundai Accent/Kia Rio
Tesla Roadster *(Tesla Roadster- based on Elise)

SUVs
Buick Enclave/Chevrolet Traverse/GMC Acadia/Saturn Outlook
Chevrolet Equinox/Pontiac Torrent
Chevrolet Tahoe/GMC Yukon/Cadillac Escalade/Hummer H2
Chevrolet TrailBlazer/Saab 9-7x/GMC Envoy
Dodge Durango/Chrysler Aspen
Ford Expedition/Lincoln Navigator
Ford Explorer/Mercury Mountaineer
Ford Escape/Mercury Mariner/Mazda Tribute (includes Hybrids)
Ford Edge/Lincoln MKX
Hyundai Tucson/Kia Sportage
Jeep Compass/Jeep Patriot
Jeep Liberty/Dodge Nitro
Nissan Armada/Infiniti QX56
Toyota Land Cruiser/Lexus LX570
Toyota 4Runner/Lexus GX470

Minivans
Hyundai Entourage/Kia Sedona
Chrysler Town & Country/Dodge Grand Caravan
Trucks

Chevrolet Avalanche/Cadillac Escalade EXT
Chevrolet Colorado/GMC Canyon
Chevrolet Silverado/GMC Sierra
Dodge Dakota/Mitsubishi Raider
Ford Ranger/Mazda B-Series
Nissan Frontier/Suzuki Equator

TRANSPORT INFRASTRUCTURE
By working together to establish an energy supply infrastructure, manufacturers might then concentrate their efforts on styling, without having to worry that their machines will not be able to share in the new green revolution on terms that are fair.
We'd also prefer to see customers reaping the benefits of clean motoring, economically, without having to limit themselves to fast charge, that tends to shorten the life of batteries and places extra loads on the National Grid of their country.
BETTER ALL ROUND
As with power tools, customers might not have to pay for the mistakes of manufacturers in getting it wrong, as they also seek assurances for where they put their hard earned income.
TESLA S CARTRIDGE EXCHANGE - This concept is not a million miles away from SMARTNET, except that the underground method makes it expensive and complicated. This is a variation of the Better Place system. The point here is that with a bit of tweaking, FASTCHARGE can be made to work in practical terms.
PRIOR ART
1900 - Cartridges as an energy transfer medium were first used by Professor Porsche in the early 1900s. He then increased range with petrol dynamo and gave up when petrol cars got electric starter motors.
1990 - Buses with cartridge exchange were used at Kobe, Japan, in the 1990s.
2009 - The next serious attempt to perfect the concept came with Shai Agassi's 'Better Place' system, using service stations in Denmark and Israel, but only for batteries as the energy storage medium. The service stations were expensive and the loading mechanism complicated, but were still planned for California, but the company folded in 2013.
2013 - Elon Musk came next with a Tesla S production vehicle modified to swap cartridges. Once again the underground (or above ground stage) required expensive installations, and this system was only for battery cartridges. Tesla is now concentrating on rapid charge stations.
The proposed SmartNet system aims to resolve the issues identified from the Better Place and Tesla systems, by incorporating fuel cells in standard cartridges as future proofing and reducing the buy in cost with networked flat pack service stations that any utility, supermarket or energy company might operate.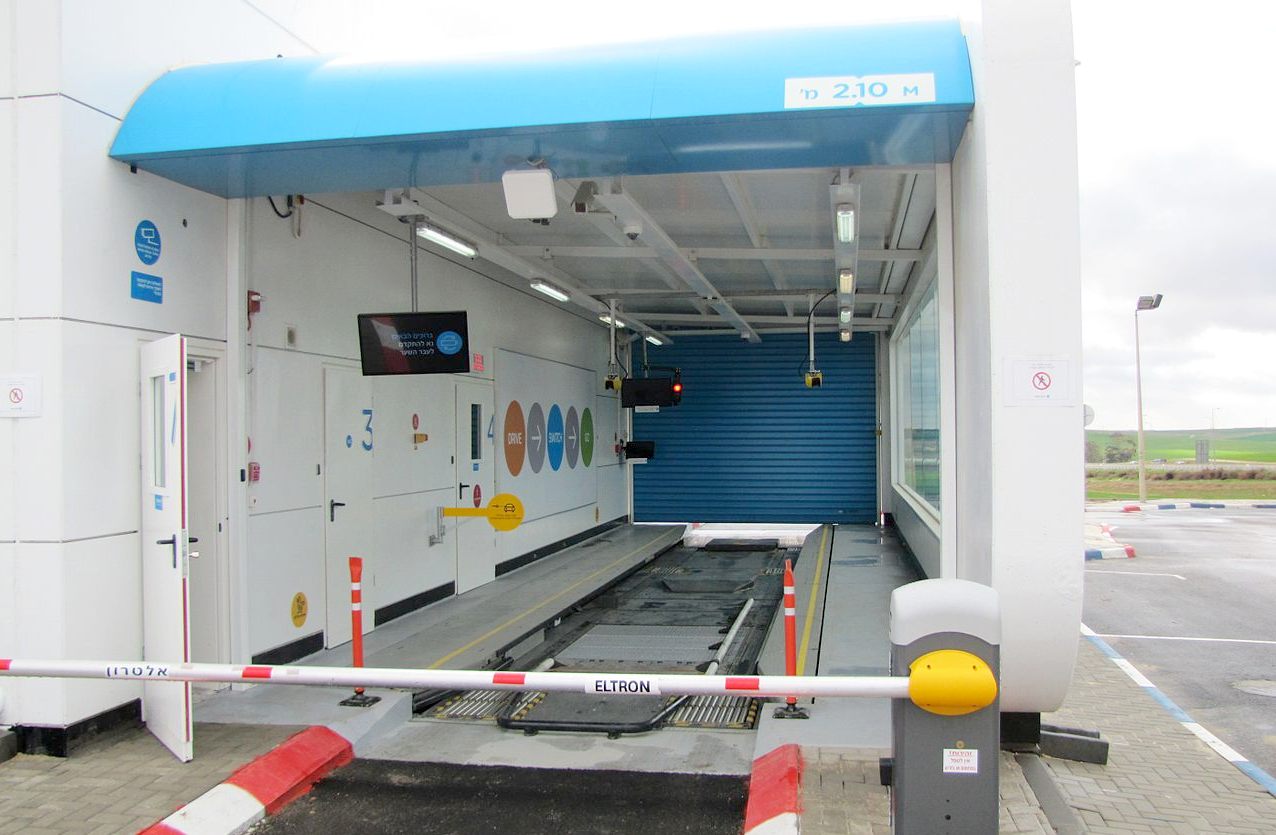 BETTER PLACE - Better, it might have been, but future proofed enough for a developing market, it was not. This early battery cartridge exchange station from Better Place, was a stepping stone in the evolution of the electric vehicle. We should not undervalue the efforts of those brave engineers who took a chance and failed. Because with each failure we know to look elsewhere for a solution. The epitome of perseverance in the face of adversity is Thomas Edison, when developing the incandescent light bulb.
CONTACTS
Solar House
BN27 1RF, United Kingdom
PIC No: 895922168
A - Z of CARS and MOTORCYCLES
LINKS & REFERENCE
https://ec.europa.eu/easme/en/section/sme-instrument/eic-accelerator-sme-instrument-funding-opportunities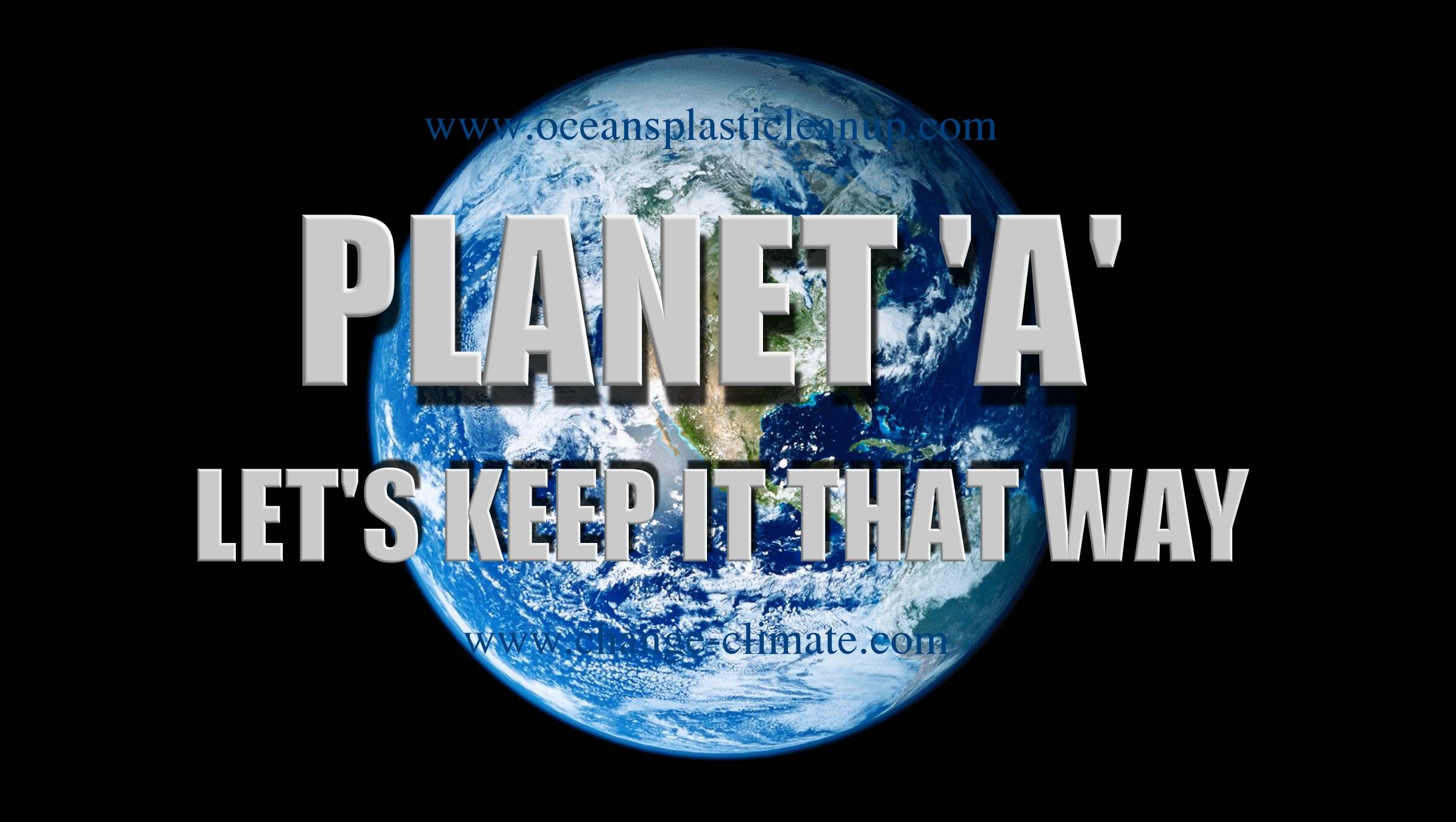 BATTERIES - COST - STANDARDIZATION - HOME - HYDROGEN - LOAD LEVELLING - PAYD - RANGE ANXIETY - RECOVERY - SERVICE STATIONS
Please use our A-Z INDEX to navigate this site