COWBOY POLITICS - The Malboro Man character - used from 1954 to 1999 in magazine, television and billboard adverts - was portrayed in a natural setting with only a cigarette. It was initially conceived by Leo Burnett as a way to popularize filtered cigarettes, which at the time were considered a feminine commodity.
Winfield said that he wore his own clothes for shoots and never wore make-up. The Oklahoma native was one of the last Marlboro Men alive. Some were authentic cowboys like him while others were actors.
Other ex-faces of the tobacco brand include David Millar, who died of emphysema in 1987, and David McLean, who died of lung cancer in 1995. Another who pushed the product, Wayne McLaren, died before his 52nd birthday in 1992 and Dick Hammer - better known for his role as Captain Hammer in the TV show Emergency! - passed away from lung cancer in 1999, aged 69.
Eric Lawson who played the iconic cigarette-puffing cowboy during the late 1970s passed away aged 72 from respiratory failure last January. The Marlboro Man was scrapped in the late Nineties, when state governments banned the use of humans or cartoons in U.S. tobacco advertisements. Winfield was born on July 30, 1929, in Little Kansas, Oklahoma.
Politicians all over the world have been riding the Pony Express to the collapse of planet earth, saddles blazing. It still is yeehaw, ride em cowboy on the oil wells, fire ready aim - shoot to kill - before even knowing what they are firing at. With the US granting licenses to explore for offshore oil, when they have a clean solution staring them in the face.
The smoking gun is climate warming, they saddled up for a race to squeeze every last drop of cash out of fossil fuels, guns blazing, without a thought for the mass extinctions and melting ice caps - in a latter day (black) gold rush. Oil is the new tobacco. Both are cancerous leaches on any sustainable society. Coal should have been banned after the Industrial Revolution, but it's still in use!
The cowboy has been a Republican icon from Ronald Reagan to Rick Perry. But the modern US is no country for old men.
THE AMERICAN WAY
The stereotypical American male is a rugged individualist. He values family and faith, and does honest, manual work to provide for his loved ones and his community.

This mythical American male relishes the great outdoors – an untamed, manly realm where he and other like-minded dudes appreciate natural beauty by shooting wild animals and angling over-fished rivers.
Even his more cosmopolitan, white-collar counterparts – whom "true" American males dismiss as effete and over-educated – aspire to this aesthetic, and will pay large sums of money for jaunts to "dude ranches", high-end camping trips and garages full of tools they never use.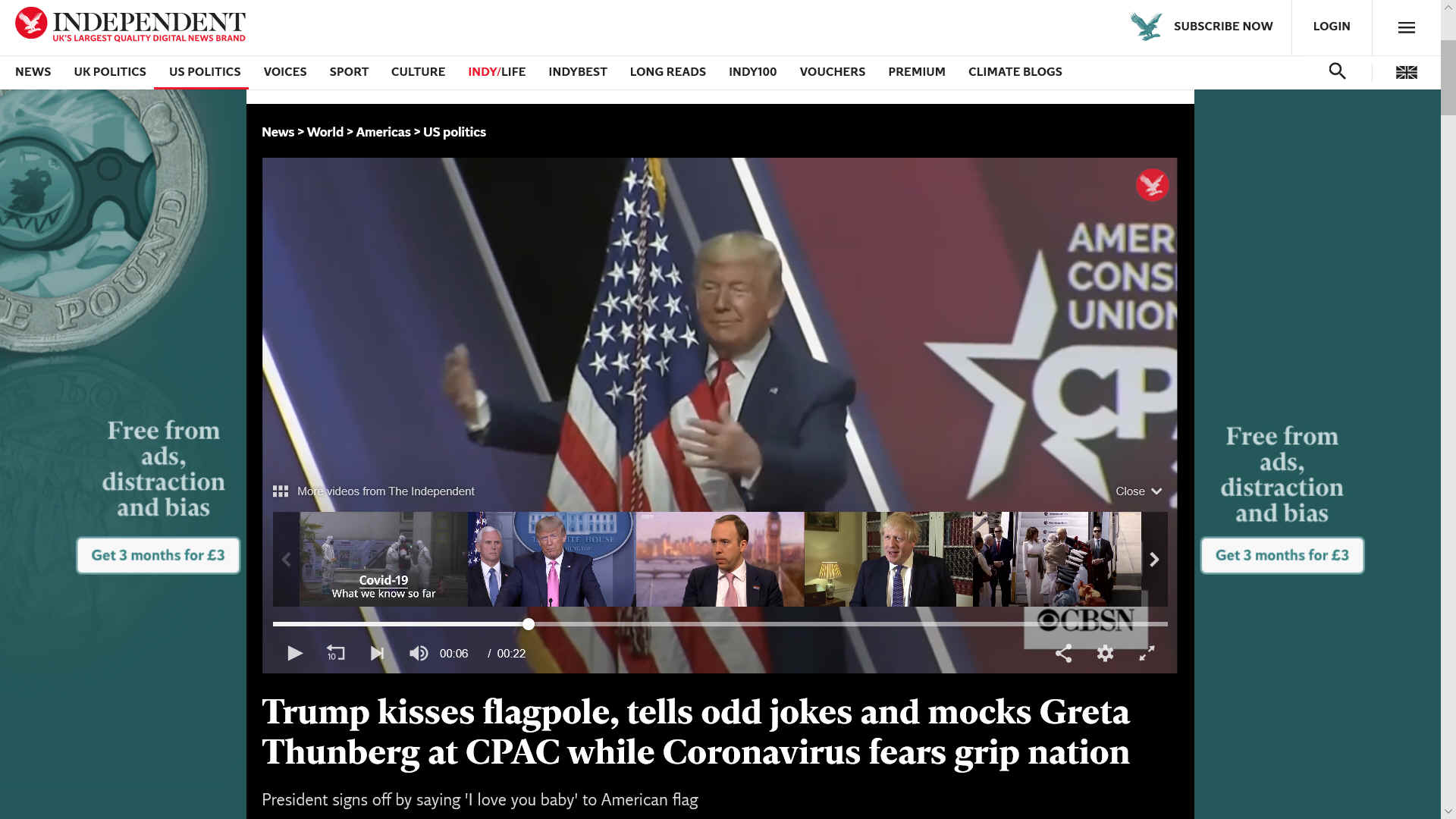 COWBOY POLITICS - During this year's CPAC convention, Donald Trump riled the crowd by calling Mitt Romney a "low life" and attacking teenage climate activist Greta Thunberg before hugging an American flag and telling the fabric he loves it.
"I love you baby," Mr Trump told the flag as he held tight to it, mimicking a move of his that has been mocked the past. He also kissed it.
Of Ms Thunberg, whom he has publicly beefed with over her advocacy for climate change action, the president complained once again she had beat him as Time person of the year. It's great that Donald has a sense of humour.
This American male – ever a fan of plaid shirts, woodsy aftershave, rare steak and domestic beer – views red-blooded gunslingers such as John Wayne and Clint Eastwood as role models, toward which "real men" should aspire.
Hey, we all love a good western, but it's not real life. Life expectancy in pioneering days was 30-40 if you were lucky. Life was hard and dirty, but has become easier and dirtier with technology exploited for profit, just like tobacco. Modern cowboys drill for black gold (oil) out at sea - and politicians love them for it, bringing in the bacon for their club sandwiches, to make them fat, while the carcinogenic crude poisons the planet in so many ways, making addicts of innocents.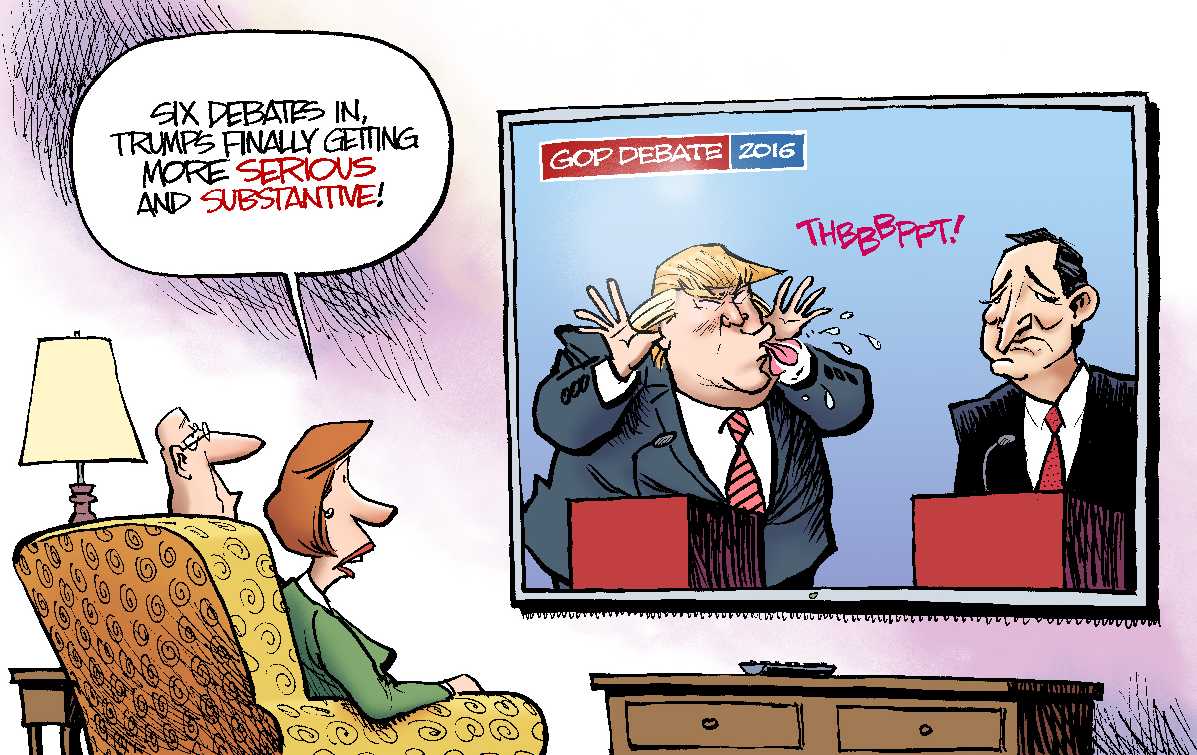 The American Way was also a eugenics programme that took hold in Europe, eventually escalating to mass murder in gas ovens, with the Nazis being the most efficient at turning such policies into actions. The wrong policies and the wrong actions, but efficient nevertheless. Until the world realised the horror of war and discrimination run riot.
If that is where the American Ways leads, you can count us out.
We don't want cowboys in politics. We want more Arnold Schwarzenegger's. The on-screen Terminator actually cares about what he eats and breathes. Our last stand maybe.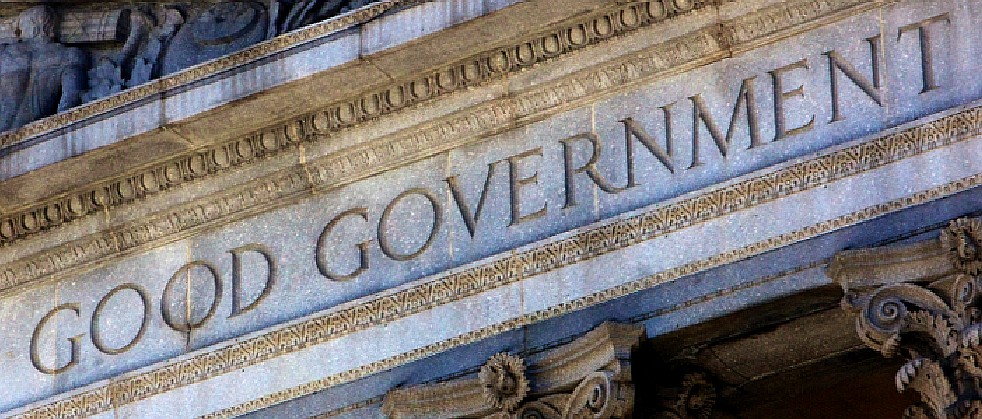 FOUNDATION - Thomas Jefferson often referred to the term 'good government.' In his opinion, a Government ought to be judged by how well it meets its legitimate objectives. "Legitimate," being the operative word.

"A wise and frugal government which shall restrain men from injuring one another, which shall leave them otherwise free to regulate their own pursuits of industry and improvement, and shall not take from the mouth of labor the bread it has earned. This is the sum of good government. "

From the author of the Declaration of Independence.
REDS IN OUR BEDS
But the American Way has spread to Russia and to a lesser extent, China. Russians seem to love oil and gas and cutting down forests for export just as much as North and South Americans. Cowboys or what!
They should be planting trees and building wind farms, not stockpiling missiles, just to feel comfortable against the Yankee stockpile - for a High Noon showdown - that will wipe us out. No matter who fires the first shot!
China is just as bad, building more coal fired electricity generating stations. On the plus side, while the gun slinging miners shovel carcinogenic fossilized wood into their steam ovens for cheap energy - at the expense of species extinctions - they are at least amassing the biggest fleet of electric vehicles on the planet for their smog-suffering city dwellers. Not so cowboy! It's as if the left hand does not know that the right hand is doing.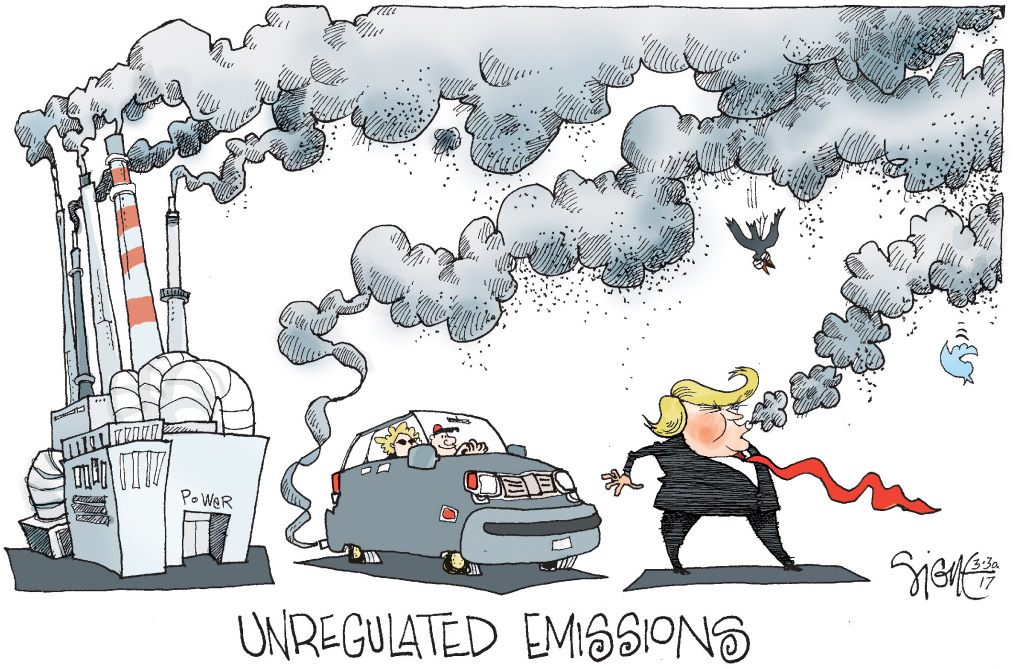 WIKIPEDIA
Cowboy diplomacy is a term used by critics to describe the resolution of international conflicts through brash risk-taking, intimidation, military deployment, or a combination of such tactics. It is criticized as stemming from an overly simple, dichotomous world view. Overtly provocative phraseology typically centralizes the message.

One of the earliest known applications of the term was in 1902, when it was used by the American press to describe U.S. President Theodore Roosevelt's foreign policies. Roosevelt had at the time summarized his approach to international diplomacy as "Speak softly and carry a big stick", an adage that was engraved on a bronze plaque on Donald Rumsfeld's office desk in the Pentagon and has set the modern precedent.

The term has since also been applied to the presidential administrations of Ronald Reagan, George W. Bush, and Donald Trump.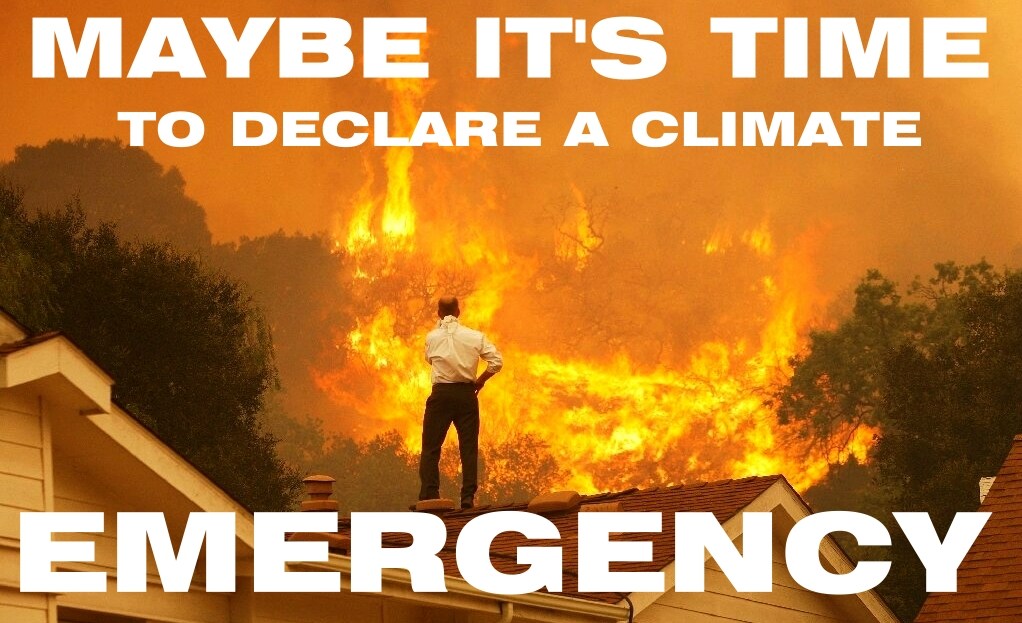 "Mmmm. Those crazy hippies might have a point. It is getting a little warmer than I'd Like."
SIX (SUGGESTED) STEPS TOWARD A COOLER PLANET
1. TRANSPORT: Phase out polluting vehicles. Governments aim to end the sale of new petrol, and diesel vehicles by 2040 but have no infrastructure plan to support such ambition. Such infrastructure should exceed the performance of fossil fuel filling stations, prolong EV battery life and provide power grids with a measure of load leveling. Any such system should seek to obviate the provision of millions of fast charge points where implementation could prove to be a logistical nightmare. This may involve international agreement as to energy storage format and statute to steer car makers to collaborate in part, in a world driven by competition for sales.
Marine transport can be carbon neutral given the right policies, with phased transition in specific stages such as not to unduly penalize present investment in LNG shipping and other recent MARPOL compliant IC powered vessels. Future cargo and cruise vessels should be at least in part powered by renewable energy, on the road to zero carbon, making allowances for technology catch-up.
Air travel powered by kerosene should attract hefty mitigation offset, where low carbon alternatives should be encouraged.
2. RENEWABLES: Renewable energy should replace carbon-based fuels (coal, oil and gas) in our electricity for homes, factories, heating and transport. Coal and nuclear power plants should be phased out.
3. HOUSING: On site micro or macro generation is the best option, starting with new build homes that are both affordable and sustainable by design to replace crumbling housing stocks. Encourage building in timber to provide carbon lock from a renewable natural resource. Make sustainable housing a permitted development, taking out the need to apply for planning permission, will cut out council blockers (such as absurd legal costs) from the decision making process, to stamp out empire building agendas. Plans for a standard, or certified as acceptable design, would eliminate professional fees in the interests of low carbon building.
4. AGRICULTURE: We need to grow more trees to absorb carbon emissions from a growing population, air travel, and to build new homes. We should promote reductions in food waste and eating of foods that use less energy to produce. Educating children on these matters in schools and via campaigns such as no meat Mondays, should be part of ordinary study.
5. INDUSTRY: Factories should be aiming for solar heating and onsite renewable energy generation. EV parking and even service facilities should be part of new industrial estates as part of any building permissions.
6. POLITICS: - National governing bodies need to adopt rules to eliminate administrative wastages, to include scaling down spending on war machines, increasing spend on educating the public and supporting sustainable social policies that mesh with other cultures. This includes fostering policies and making funds available to close links in the technology chain to make up for lost time. Kleptocratic empire building must cease in the search for natural equilibrium.
CLIMATE CHANGE COP HISTORY
DESERTIFICATION COP HISTORY
BIODIVERSITY COP HISTORY
UN CLIMATE ACTION PORTFOLIOS
1. Finance
2. Energy Transition
3. Industry Transition
4. Nature-Based Solutions
5. Cities and Local Action
6. Resilience and Adaptation
7. Mitigation Strategy
8. Youth Engagement & Public Mobilization
9. Social and Political Drivers
STATE LEADERS
Mauricio Macri
Malcolm Turnbull
Michel Temer
Justin Trudeau
Xi Jinping
Emmanuel Macron
Angela Merkel
Narendra Modi
Joko Widodo
Giuseppe Conte
Shinzō Abe
Enrique Peña Nieto
Vladimir Putin
Salman
Cyril Ramaphosa
Moon Jae-in
Recep Tayyip Erdoğan
Theresa May
Donald Trump
Donald Tusk
https://www.theguardian.com/commentisfree/cifamerica/2011/oct/25/cowboy-crisis-male-anxiety