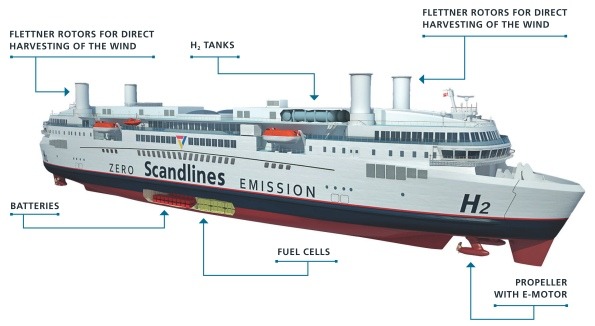 We are living in a new age where electric ships will take over from diesel bunkered fume makers simply because of the need to adapt to survive. The only problem is how to get there with rigid thinking ruling the day - and how to get there without undue complications.
Funding of forward thinking projects is one of the biggest hurdles where policy makers tend to rule out lateral thinkers and ignore solutions that are presented to them because such champions inevitably have no track record and limited reserves. Enter John Harrison as a prime example of why it is that boards of experts sometimes fail to recognize a solution when it is right in front of them.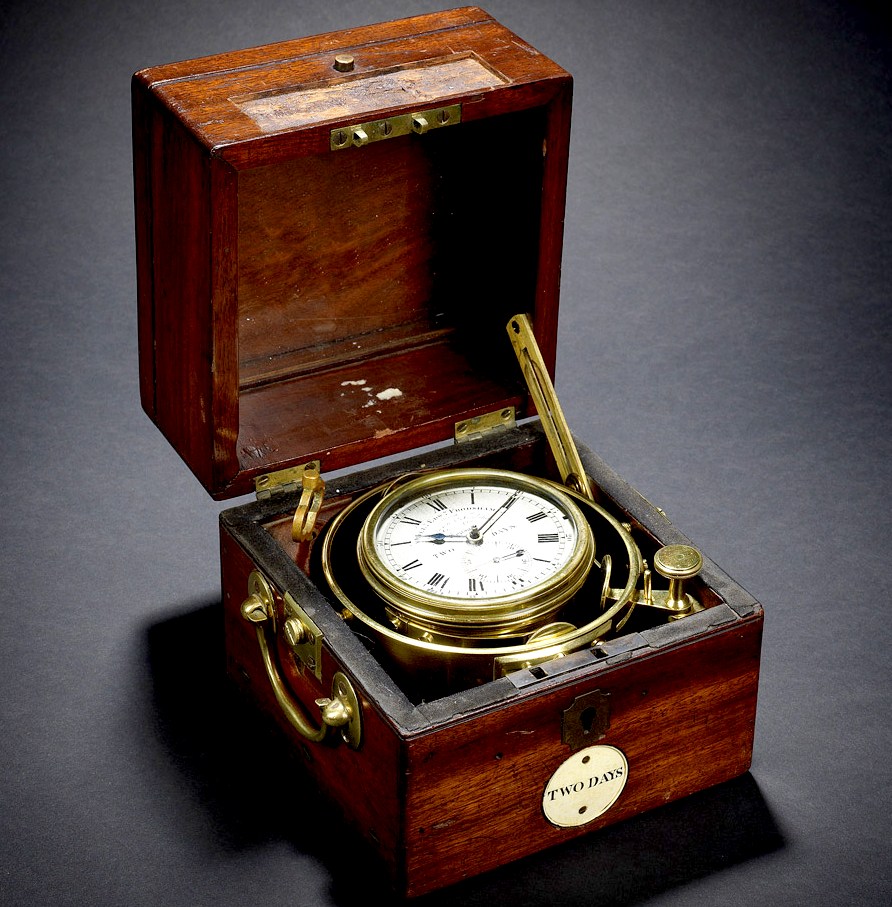 MARINE SOLUTION - The chronometer was vital to the ability to create charts and safely navigate the world. The first chronometers were invented by a carpenter's son: John Harrison.
The Board of Longitude, charged with finding a solution to this navigation problem, failed to recognise when they had found what they were looking for. This is a frequent problem for experts who only want to recognise solutions that fit within their comprehension of current knowledge - not accepting anything that does not conform. Understandably, they would rather deny a solution than risk their reputation and employment. The marine world thought otherwise, gratefully accepting these timepieces as essential navigation aids. This included the Royal Navy's Captain James Cook (HMS Endeavour, Discovery & Resolution) and Captain Robert Fitzroy (HMS Beagle) 1763-1779.
When thinking of how to power cruise liners we must throw away the old rule book and start again with a clean sheet of paper. Then take whatever comes of that and draw a line to existing technology and infrastructure. It will be as difficult for shipping bosses to assimilate as the change from sail to steam, then to diesel. Learn from the past.
When it comes to leading change, forget the Admiralty. Navies are always several hurdles behind. Imagine trying to sell Zero Carbon Peace to warmongers. They love noise and smell to go with their missiles, mines and crisp uniforms. And there lays the problem, innovation runs contrary to Uniformity.
Cruise liners and passenger ships will not look anything like the Climate Change Challenger, even though the basic formula is the same. For starters, cruise liners and passenger ferries are all about comfort and ocean views to relax while on holiday or traveling to exotic locations. This means a different solar panel arrangement while still maintaining tracking and wind turbine boost. Fortunately, there is a way. It may be that passengers of eco ships might actually embrace the new technology as the majority of people have on land.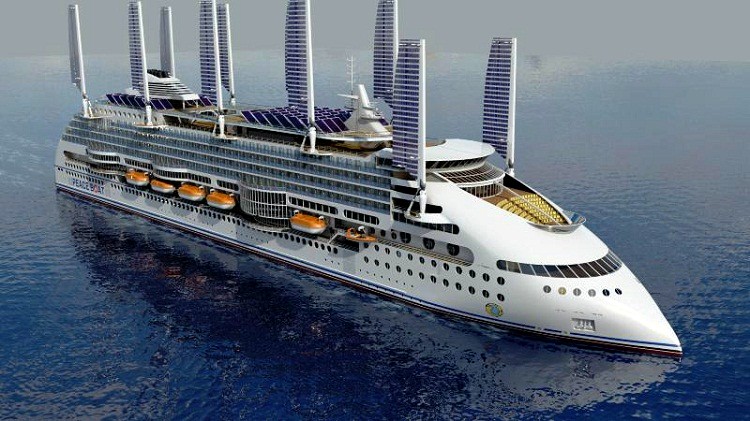 PARIS AGREEMENT

The 2015 Paris Agreement on Climate Change is a global action plan to put the world on track to avoid dangerous climate change by limiting global warming to below 2oC. It has been agreed that to achieve the UN's sustainability development goal 13, global emissions must be significantly reduced compared to today's level. This means that a system for near zero carbon shipping needs to be developed quickly with a target date of 2050.
Current solutions such as carbon capture and incremental energy savings are not enough to achieve UN target reductions due to their limited potential. Reduction measures for NOx and SOx emissions are often achieved with solutions that increase GHG emissions, contrary to the main aim of cleaning up ocean transport.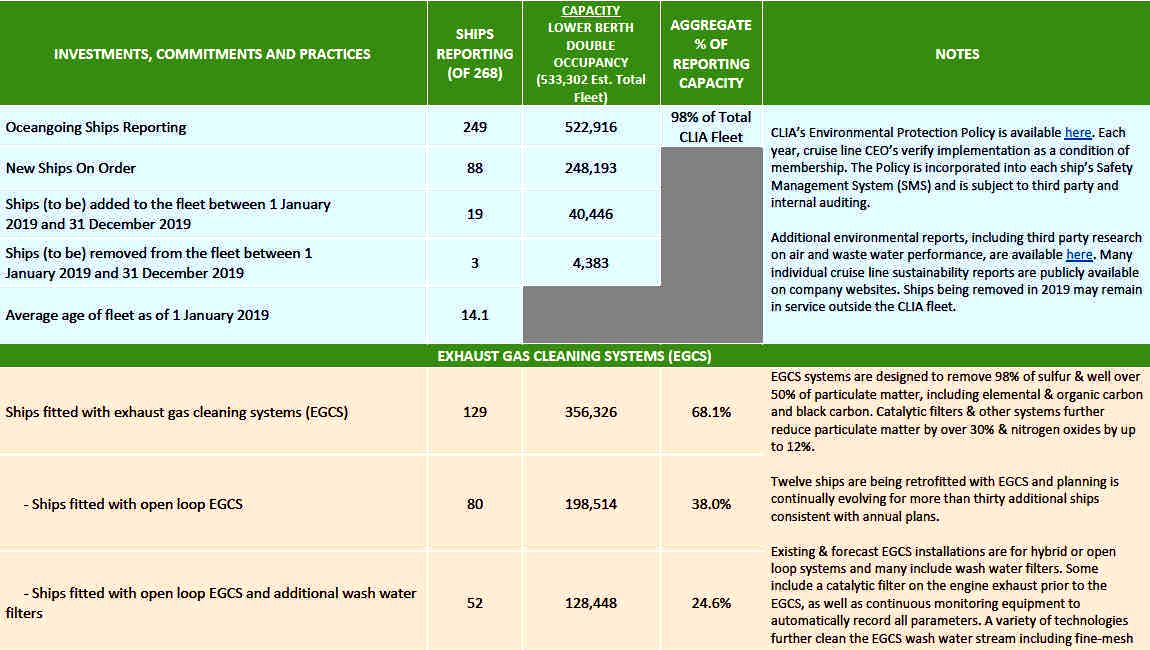 2050 TARGET OBSTACLES
A 2050 target means that we need to radically rethink our marine transport policies and strategy, against a tide of existing investment and operators who do not want change where it will cost them money. In some cases emerging operators will embrace change and relish the potential long term costs savings that electric shipping has to offer. But it is a whole new business model that needs to be developed to the point where financiers can easily understand plans.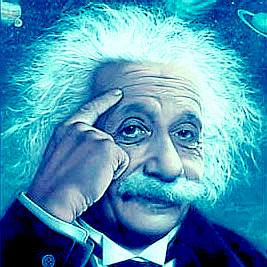 SCRAPPAGE
In order to accelerate such ideal, a scrappage scheme might be introduced, where older bunker fuelled vessels are traded in for an allowance against an purchase order for a Zero Carbon ship.
MARINE TAX
In addition, cargo and passengers that are delivered via diesel engines or coal fired boilers could be subject to an international marine tax on gallons of fuel used or tons of coal burned, which taxes will go toward building up a fund for scrap-age trade-ins.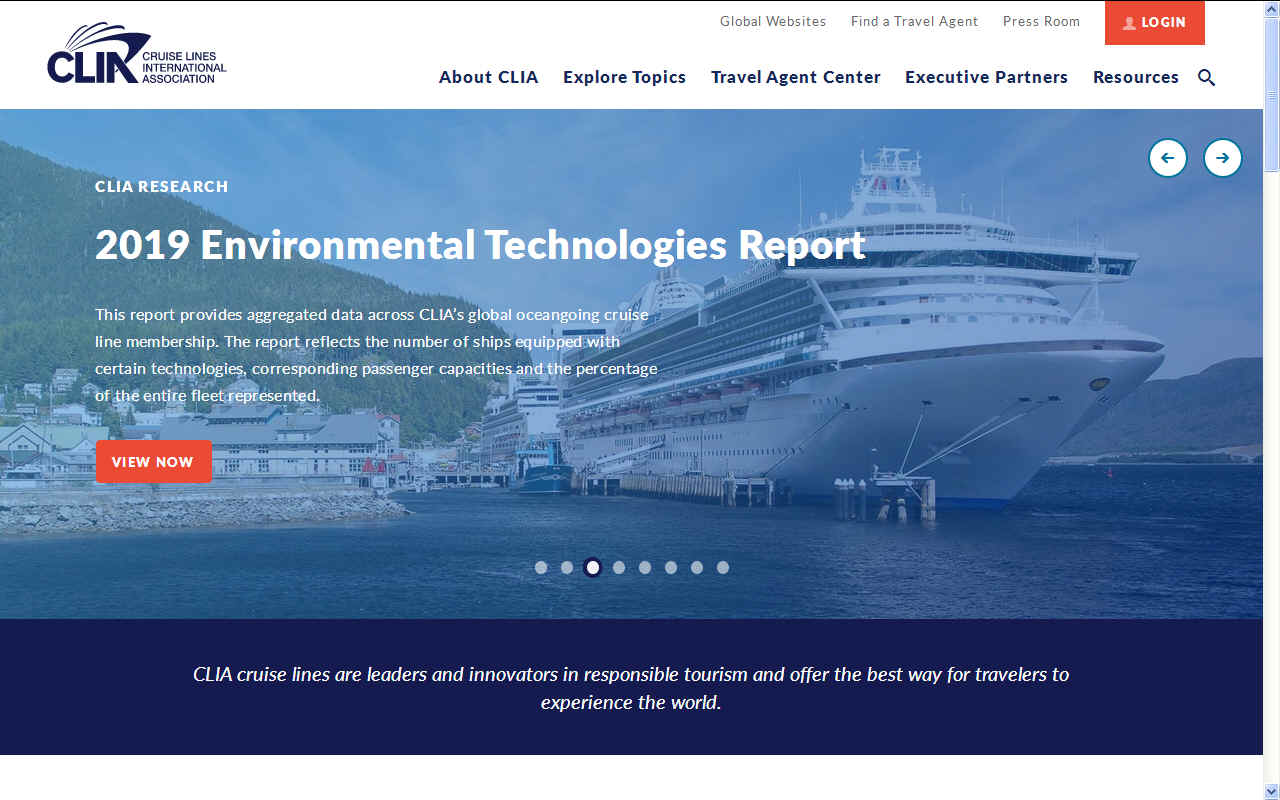 2004 REPORT - More than 50 companies control almost 300 cruise ships that carry millions of passengers from one point of the planet to another.

Some of the most popular tourist destinations are those which, at the same time, are the most sensitive to environmental disturbance. The Caribbean, Alaska, the Mediterranean, the Nordic fiords and the coasts of many small islands are subjected to visits from these giant vessels. Their natural beauty is the attraction, but also their Achilles heel, as these spots are very vulnerable.
Big cruise liners can carry up to 5,000 people, including a crew of more than 1,000, which makes them genuine floating cities. With lengths that exceed 300 metres and gross tonnages of more than 100,000 GRT, onboard facilities include swimming pools, theatres, cinemas, restaurants, shops, saunas, tennis courts, photo processing shops, laundries, dry cleaning and everything a passenger could possibly require during his stay in his floating hotel. But all these activities generate hundreds of tons of waste of every kind, part of which is thrown into the seas and oceans plied by these ships.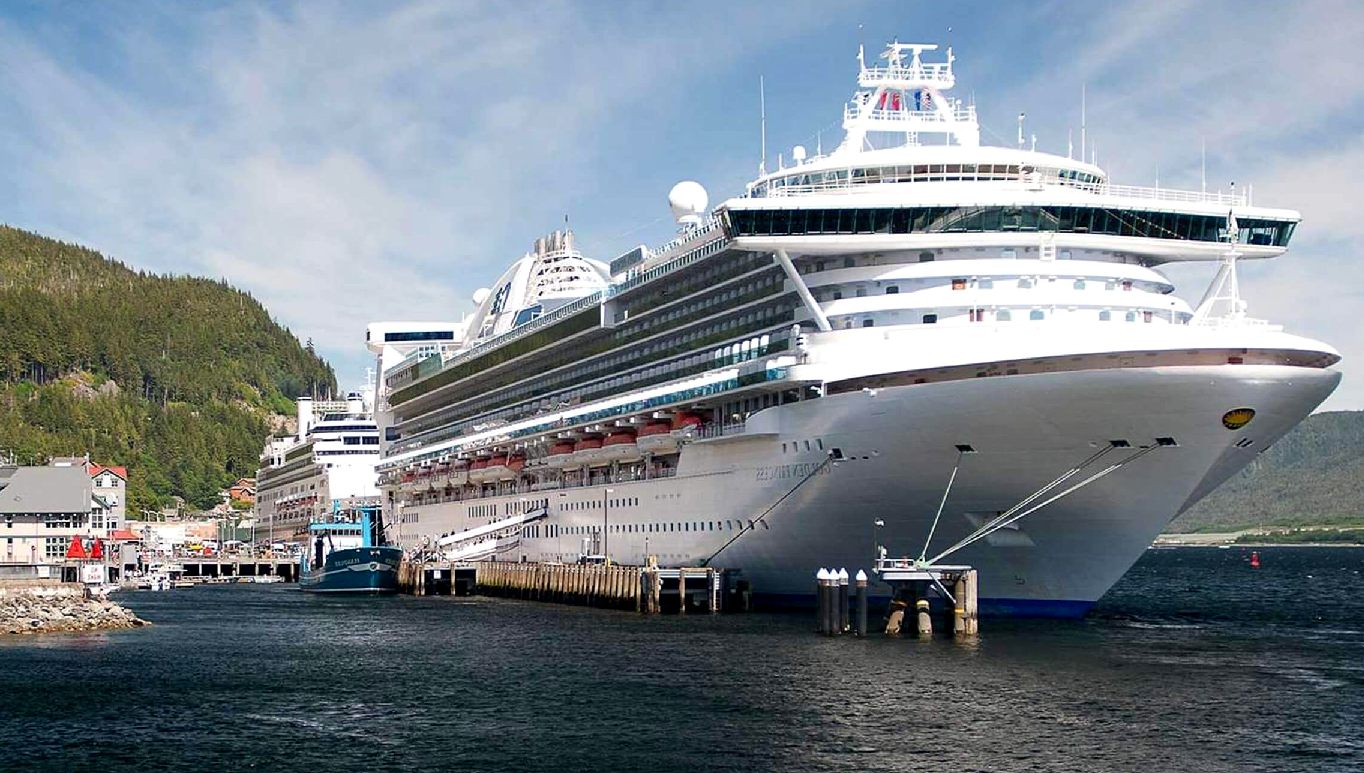 The fuel consumption of a cruise ship is equivalent to 12,000 vehicles, exacerbated by the fact that the type of fuel used by the majority of these vessels is 50 times more toxic than regular fuel. Big merchant vessels and cruise ships tend to use lower quality fuel to keep costs down, but this is also the most contaminating fuel. This low-quality product is made up of the heavier hydrocarbon residues that are left over following the crude oil refining process to produce higher quality fuels such as petrol or light oils.
An article published in the New York Times in 2004 quantified the air pollution produced by big merchant vessels, such as freighters and cruise ships, as equal to that of 350,000 vehicles, and calculated the levels of leads and sulphurs in these fuels at 3,000 times higher than petrol.
The smoke from burning fuel in cruise ship engines contains suspended particles, sulphurs and carbon and nitrogen oxides including NOx, SO2, CO and CO2 or polycyclic aromatic hydrocarbons (PAHs).
Cruise ship tourism is one of the areas that have experienced the biggest growth in the last decades. While international tourism has multiplied by 28 times in the last 50 years (reaching almost 700 million people in 2000 (18)), an equal increase has been noted in the number of cruise ship passengers, but this time in just 30 years. While back in the Seventies barely 500,000 people chose cruising for their vacation, today this figure exceeds 12.5 million and possibly even between 13 and 14 million (19) (compared to 8.6 million in 2002 and 9.5 million in 2003), generating profits of 17-18,000 million dollars per year (20). Almost 70% of the 50 million people estimated to have sailed on a cruise ship have done so in the last 30 years.
SPEED REDUCTION LOGISTICS
A relatively simple way to reduce fuel consumption and emissions is speed reduction. The industry has already introduced slow steaming in many segments and a further 10-20% reduction could be possible without major change in equipment or logistics.
This would correspond to a reduction in fuel consumption in the order of 30% in the short term, also accounting for the fact that more vessels will be needed to cover the transport demand.
Slow steaming makes solar powered shipping more attractive, tending to level the playing field. Where speed is to be reduced by more than 20% leading up to 2050, established logistics solutions and charter contracts will need to be reviewed.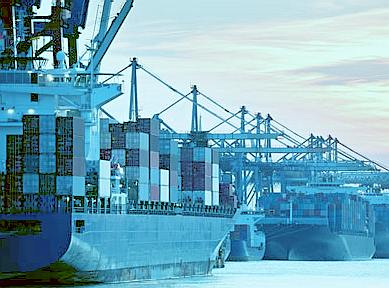 SMALLER SHIPS IN BIGGER NUMBERS
The ability to handle a larger number of smaller ships, means that ports and harbours may need to revise berthing and loading arrangements for a quicker turnaround. It also means that smaller and more frequent consignments might be catered for and that investment in new ships may be in smaller bites.
At this stage it is impossible to guess at the advantages or disadvantages of electric ocean transport, until we know how well the 'Climate Change Challenger' might perform. Once that data is available, computer modelling might allow us to determine workability scenarios.
CLIA MEMBER LINES 2017
CLIA has several categories of membership:

60 Cruise Line Members – From ocean to specialty cruise ships, CLIA member lines represent more than 95 percent of global cruise capacity.

300 Executive Partner Members – Key suppliers and partners to the cruise lines.
15,000 Global Travel Agency and 25,000 Travel Agent Members.
CLIA Cruise Line Members serve more than 24 million passengers annually.
As of August 2017, CLIA Cruise Line Members are made up of the following lines:

Global Cruise Line Members
AmaWaterways
AIDA Cruises
American Cruise Lines
Avalon Waterways
Azamara Club Cruises
Carnival Cruise Line
Celebrity Cruises
Celestyal Cruises
Costa Cruises
Crystal Cruises
Cunard Line
Disney Cruise Line
Emerald Waterways
Holland America Line
MSC Cruises
Norwegian Cruise Line
Oceania Cruises
Paul Gauguin Cruises
Pearl Seas Cruises
Compagnie du Ponant
Princess Cruises
Regent Seven Seas Cruises
Royal Caribbean International
Scenic Luxury Cruises & Tours
Seabourn
SeaDream Yacht Club
Silversea Cruises
Tauck River Cruises
TUI Cruises
Uniworld Boutique River Cruise Collection
Windstar Cruises

European Regional Cruise Line Members

A'Rosa
Amadeus by Luftner
Belmond Cruises
CroisiEurope
Hapag Lloyd Cruises
Marella Cruises
Pandaw River Expeditions
P&O Cruises UK
Pullmantur
Riviera Travel
Saga
Shearings Holiday
Australasia Regional Cruise Line Members

APT Group
Aqua Expeditions
Coral Expeditions
Dream Cruises
Ganges Voyager
P&O Cruises Australia
Riviera Travel
Star Cruises
Travelmarvel
CONTACTS
Solar Studios
BN271RF
United Kingdom
growth@blue-growth.org

LINKS & REFERENCES
https://cruising.org/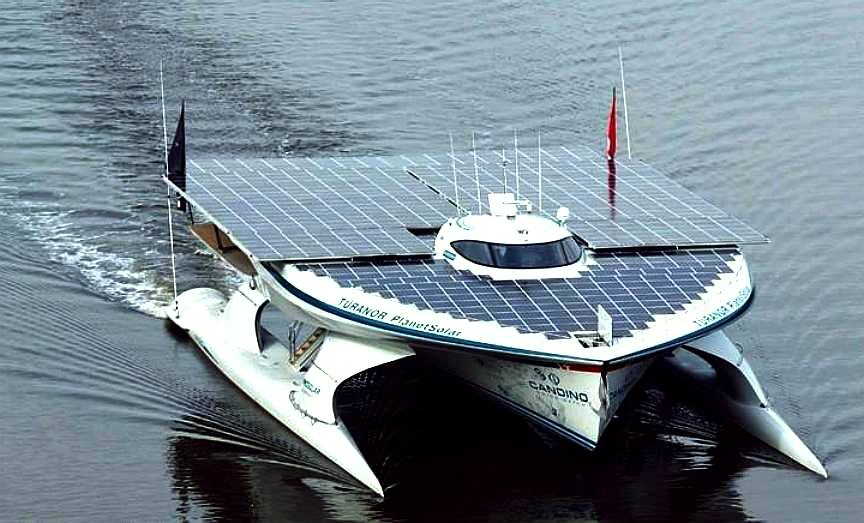 ENCHMARK - MS Turanor PlanetSolar (Switzerland) navigated the world in a westward direction from Monaco in 1 year 7 months and 7 days from 27 September 2010 to 4 May 2012. We wonder why nobody has attempted to improve on this design, to challenge the record in the intervening seven years.

Please use our A-Z INDEX to navigate this site