OIL
Please use our A-Z INDEX to navigate this site where pages may link to other sites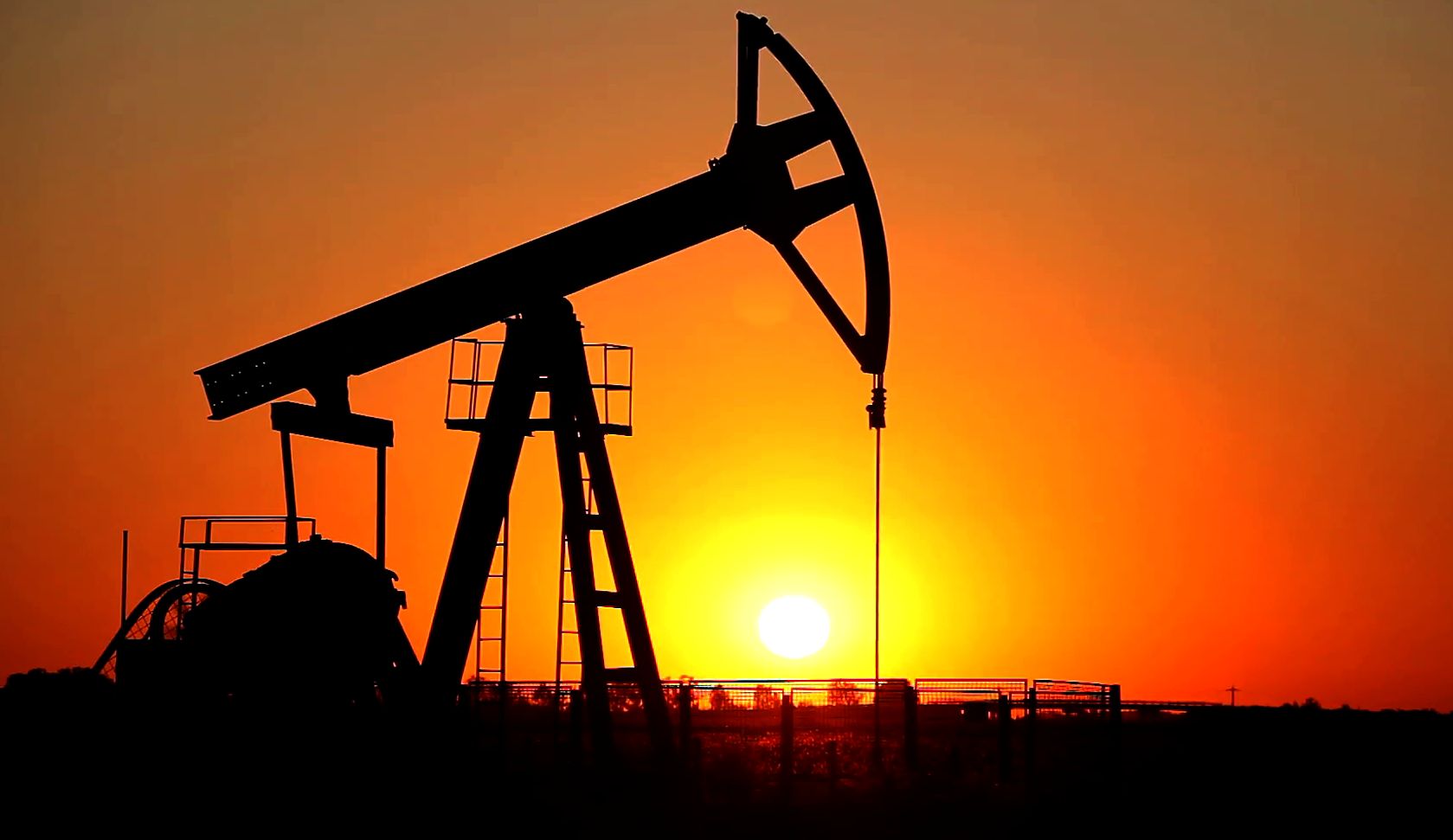 IT KILLS THEM GETTING IT OUT - Drilling and pumping oil is a messy occupation playing with carcinogenic fluids, that traditionally makes millionaires of those prospectors. Hence the name "Black Gold" and "Texas Tea." Years ago oil prospecting was respectable, today those investing in oil are deemed by many to be climate criminals - because it kills us when we burn it.
The Trump Administration continued rollback of climate policies amid Green New Deal debate calls for net zero emissions, while oil & gas production records largest ever increase by any country and weakened federal policies potentially cancel state gains.
Joe Biden may head a country chugging along on fossil fuels, but he is way ahead of the Trumpeter in terms of thinking clean, and thank heavens. But there is still a long way to go.
Doing business with any country that is not honoring their Paris Agreement's is like encouraging them to keep on raiding the arctic ice 'piggy bank,' knowing they will not be able to pay it back.
With China ramping up coal burning power stations and the USA behaving badly with oil and gas, the planet is in big trouble. The human race is in even bigger trouble. Roll on World War Three as food prices head through the roof and eventual shortages lead to starvation and riots.
Only at that point will we see real rebellion. You can stave all that off by not voting for suicide politicians. Do not vote tactically, vote for what matters.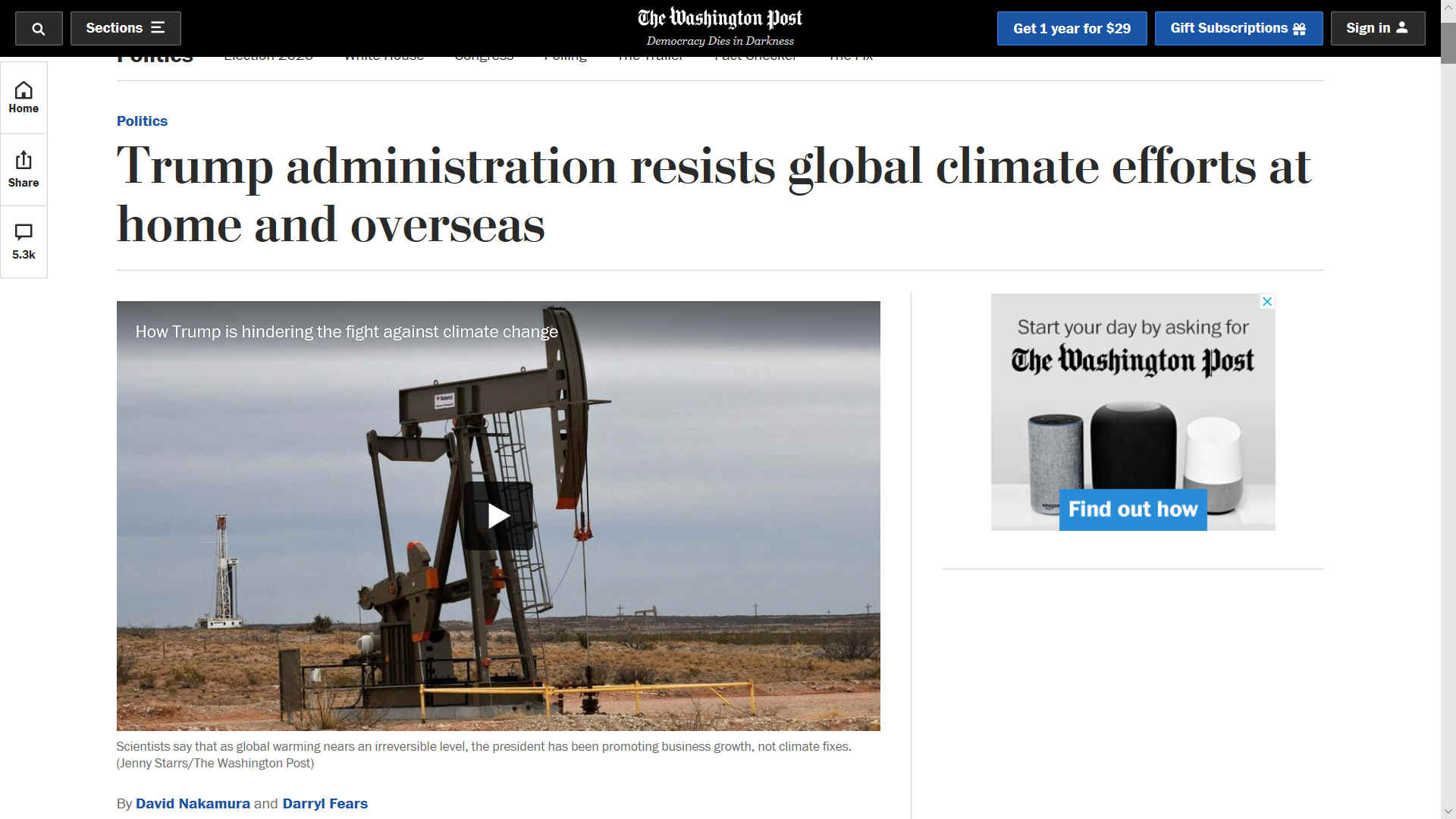 ADDICTED TO OIL - Entrenched views linked to black sludge and flowing dollars. A more enlightened change to clean renewables would require vision that clearly some politicians are incapable of, all the while their economies benefit from Texas Tea. Some administrations treat oil and coal like deposits in the bank, without thinking why nature locked the carbon, or how it was we had a stable environment. Oil and coal deposits are the Banks of Death for cowardly administrations, who it appears, refuse to even try to to fix the climate, for fear of the unknown. Are they Chicken?
The wrong crowd may get in for another term because of tactical voting and keep on violating the laws of nature, but if the population keep on voting for green parties - we just might see another kind of revolution all over the world. Except of course for non-democratic countries.
Then trade wars, as in bans of trade, embargoes on imports from naughty countries will eventually see those countries eating themselves out of house and home. Remove the financial incentive to burn coal and oil.
This may mean paying more for cars and TVs for a few years, but you will have a clean conscience.
Goods that are built using renewable energy should carry a label saying so. Goods that are made using coal or nuclear power should also carry a label saying so. At the moment most Electric Vehicle batteries are made in China using coal.
We know what goods will sell. Imagine having your friends around and they notice that you've bought a TV made with coal energy. Imagine parking a car in your drive, that everyone knows is made with fossil fuels.
CLIMATE DENIERS, CRIMINALS A TO Z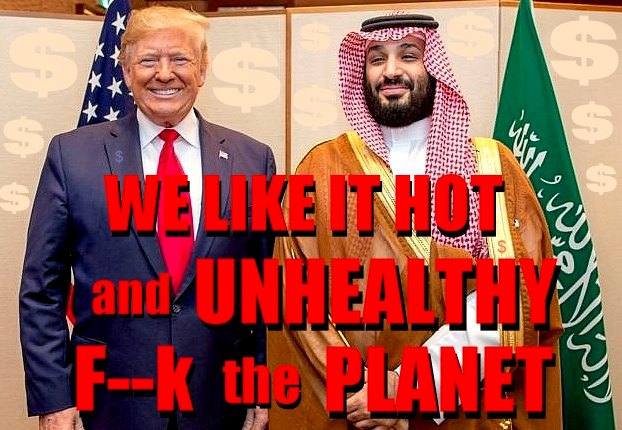 CANCER KINGS - At the Paris talks in 2015 the United States joined three petro-states - Russia, Saudi Arabia, and Kuwait - to water down the UNís commitment to a scientific report that examined the damaging global effects of 1.5 degrees of Celsius.

New York Times columnist Paul Krugman described Russia, Saudi Arabia, and the United States as ďa new axis of evil.Ē

In 2009 Saudi Arabia tried to argue it deserved compensation for its oil as the world moves off fossil fuels, and while that request was a non-starter, Copenhagen ultimately produced a weak deal that failed to bridge old divides between historically large polluters and relative newcomers like China and India.
WHAT IS OIL?
Oil is the product of millions of years of decay of tiny plants and animals under layers of sand and mud.
The plankton that lived in the Jurassic period made our crude oil. This was the time of the dinosaurs. It was about 180,000,000 years ago.
The oil we find underground is called crude oil. Crude oil is a mixture of hydrocarbons - from almost solid to a gaseous state.

Crude oil has to be treated before it can be used for anything. This happens in an oil refinery.

When crude oil is pumped out of a well (especially offshore wells) the oil is often mixed with gases, water and sand forming an emulsion with the water that looks a bit like a caramel coloured paint.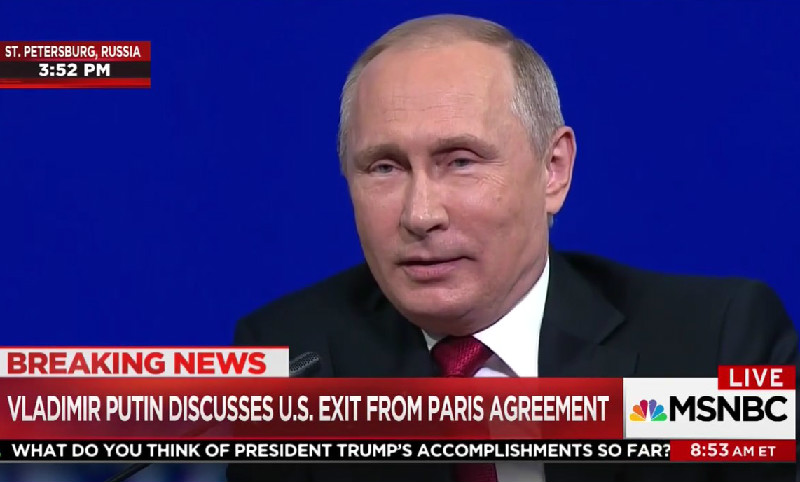 CANCER KINGS - It's cold in Russia, but not as cold as the heart of one of the cancer kings, Vladimir Putin, prepare to watch hundreds of thousands of victims of lung cancer die, as they reap export dollars in return. It does not appear to bother him that he is also killing his own countrymen. Or, perhaps this is his new cold war poisoning method, as many have thought (allegedly) Covid 19 was a Chinese biological weapon that backfired.
Sand is suspended in the emulsion, adding to the caramel look. The sand will settle out and the water is removed using de-emulsifying agents. The water and sand have to be separated from the crude oil before it can be processed ready for transportation by tanker or pipeline to a refinery.

Dissolved gases have to be removed at the well. Otherwise, they might come out of solution and cause a build up of pressure in a pipe or a tanker and potentially cause an explosion.

Crude oil also contains sulphur. This has to be removed from any fractions that are going to be burnt because it forms sulphur dioxide which contributes to acid rain and acid oceans.
For this reason any fractions that go into fuels, like kerosene, petroleum and diesel, pass through hydrofiners to remove the sulphur, except for bunker fuel which has a high sulphur content and is now being phased out for marine transport.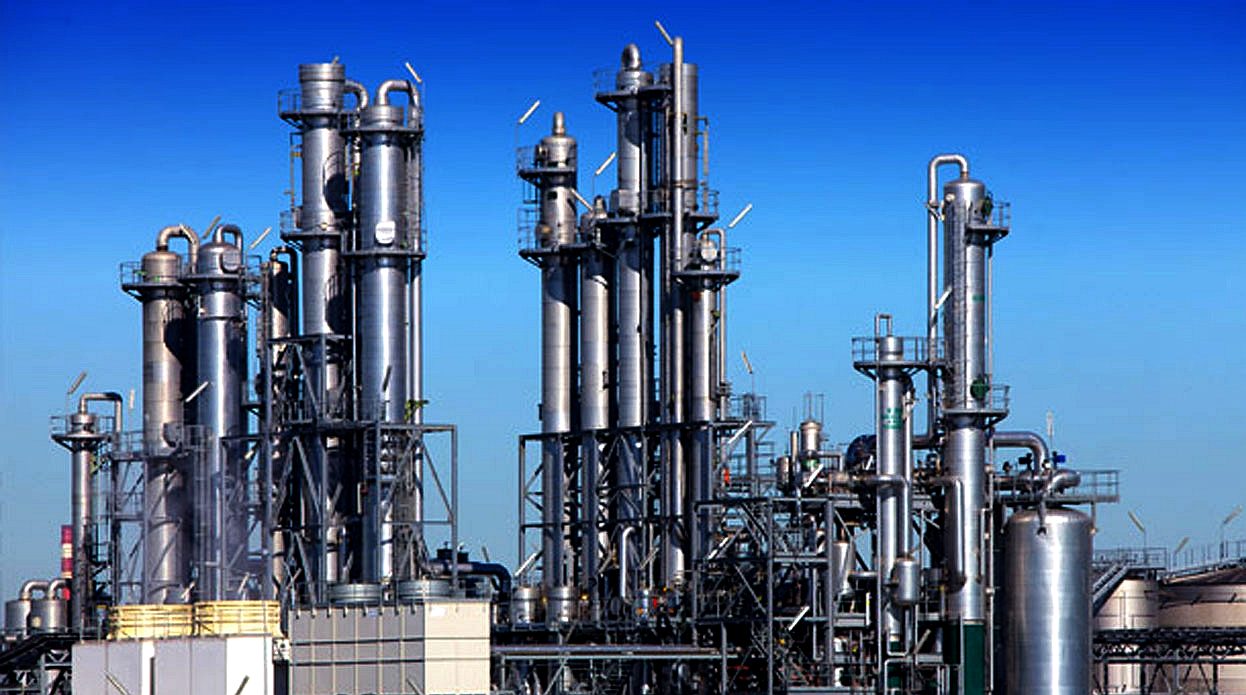 Fossil fuels kick started our industrial revolution, powered steam ships and generated electricity as we released the energy in coal and later oil, to make things happen at a faster pace. Cars and aircraft being an example of things we now take for granted that pollute big time.
But it was a brilliant time for engineers and town planners who thought they could rely of this energy source without any consequences. Because after all the world is a big place. Surely humans could not alter the delicate ecological balance of planet earth just by driving a few cars and lighting a few home fires. Then came central heating. Sh*#%
Sadly, we can. We did and we still are, even though we now know how dangerous our excesses are to other species - and we are also set for extinction if we do nothing to swap fossil fuels for clean renewable energy sources.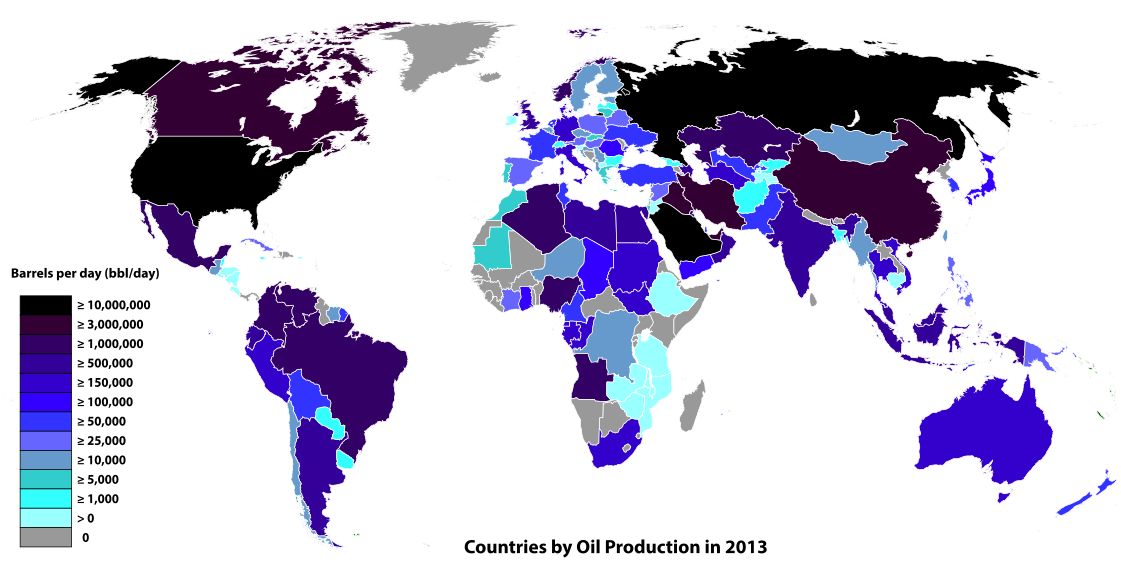 ....
HIGH END USER ADDICTION

By way of an example, the United States has less than 5% of the world's population, but uses more than 25% of the world's supply of fossil fuels derived from oil. As the largest source of U.S. greenhouse gas emissions, CO2 from fossil fuel combustion, accounted for 80 percent of [its] weighted emissions in 1998. Combustion of fossil fuels also produces other air pollutants, such as nitrogen oxides, sulfur dioxide, volatile organic compounds and heavy metals. The more developed a country in 2019, the harder it will be to kick the fossil fuel habit. Going cold-turkey is not an option. President Donald Trump and other G20 world leaders are sure to be considering ways of curing their nation's addiction to oil, before they overdose.

LINKS & REFERENCE
https://www.washingtonpost.com/politics/trump-administration-resists-global-climate-efforts-at-home-overseas/2018/12/09
https://www.npr.org/templates/story/story.php?storyId=121282056&t=1589349750951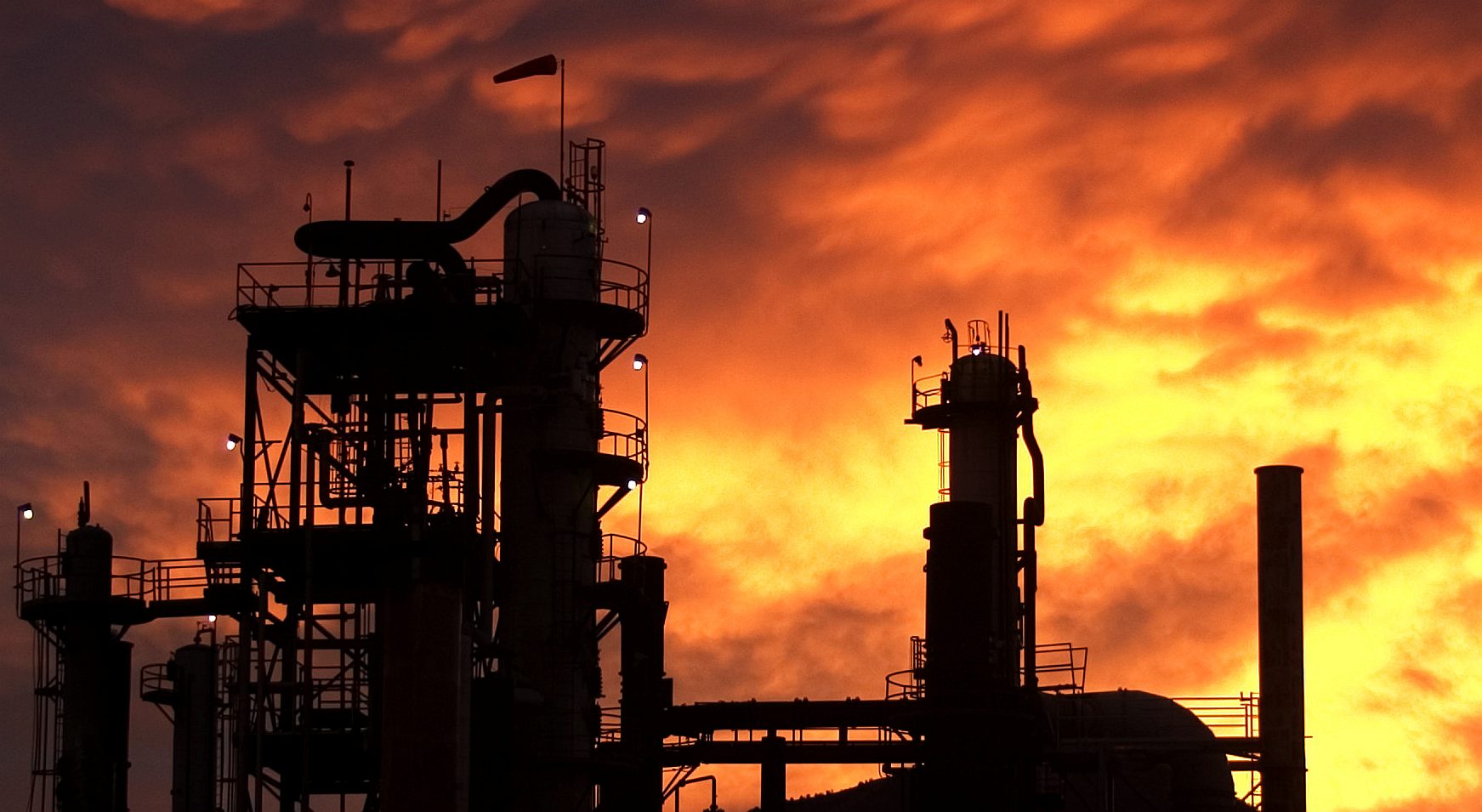 This website is provided on a free basis as a public information service. copyright © Climate Change Trust 2021. Solar Studios, BN271RF, United Kingdom.