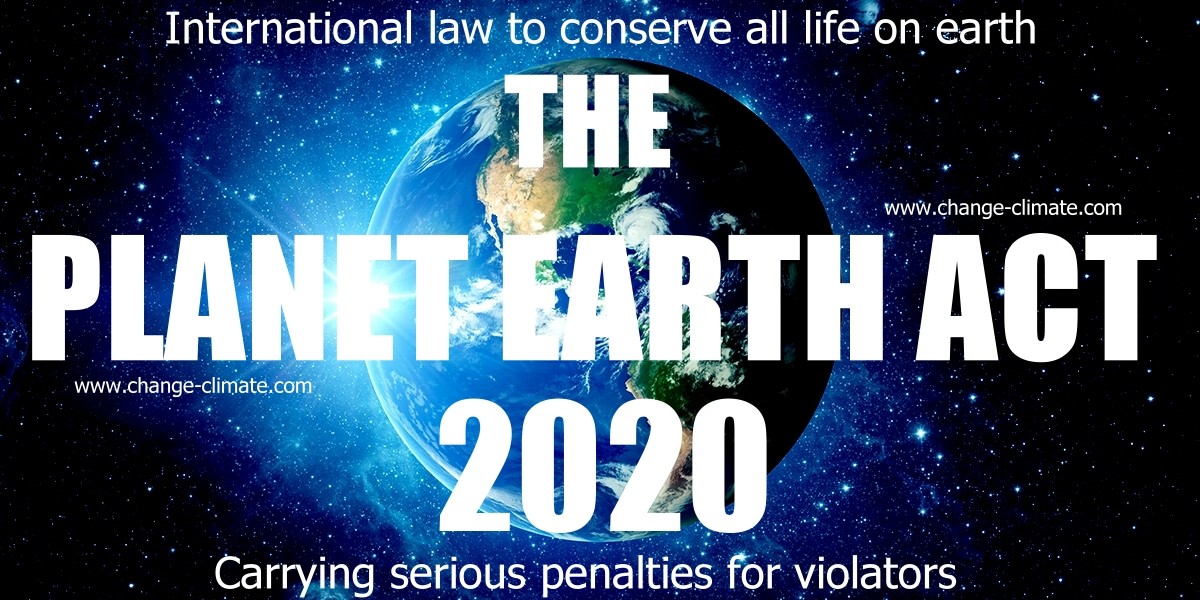 WHAT ARE THEY LIKE? - Life on earth is being annihilated by the policies of the most powerful leaders on the planet. The sad fact is that you elected them. That makes you responsible. You voted in the politicians who said one thing to get elected, and then did another. Their agenda is getting re-elected rather than doing what they promised the voters.
As you drive down the road to your local supermarket in your petrol and diesel gas guzzlers, spare a thought for the polar bears and islanders you are making homeless, as global warming melts the ice caps, and the melting ice raises ocean levels to flood low lying island homes.
SIX (SUGGESTED) STEPS TOWARD A COOLER PLANET
1. TRANSPORT: Phase out polluting vehicles. Governments aim to end the sale of new petrol, and diesel vehicles by 2040 but have no infrastructure plan to support such ambition. Such infrastructure should exceed the performance of fossil fuel filling stations, prolong EV battery life and provide power grids with a measure of load leveling. Any such system should seek to obviate the provision of millions of fast charge points where implementation could prove to be a logistical nightmare. This may involve international agreement as to energy storage format and statute to steer car makers to collaborate in part in a world of competition.
Marine transport can be carbon neutral given the right policies, with phased transition in specific stages such as not to unduly penalize present investment in LNG shipping and other recent MARPOL compliant IC powered vessels. Future cargo vessel should be at least in part powered by renewable energy, on the road to zero carbon, making allowances for technology catch-up.
Air travel powered by kerosene should attract hefty mitigation offset, where low carbon alternatives should be encouraged.
2. RENEWABLES: Renewable energy should replace carbon-based fuels (coal, oil and gas) in our electricity for homes, factories, heating and transport. Coal and nuclear power plants should be phased out.
3. HOUSING: On site micro or macro generation is the best option, starting with new build homes that are both affordable and sustainable by design to replace crumbling housing stocks. Encourage building in timber to provide carbon lock from a renewable natural resource. Make sustainable housing a permitted development, taking out the need to apply for planning permission, will cut out council blockers from the decision making process, to stamp out empire building agendas.
4. AGRICULTURE: We need to grow more trees to absorb carbon emissions from a growing population, air travel, and to build new homes. We should promote reductions in food waste and eating of foods that use less energy to produce. Educating children on these matters in schools and via campaigns such as no meat Mondays, should be part of ordinary study.
5. INDUSTRY: Factories should be aiming for solar heating and onsite renewable energy generation. EV parking and even service facilities should be part of new industrial estates as part of any building permissions.
6. POLITICS: - National governing bodies need to adopt rules to eliminate administrative wastages, to include scaling down spending on war machines, increasing spend on educating the public and supporting sustainable social policies that mesh with other cultures. This includes fostering policies and making funds available to close links in the technology chain to make up for lost time. Kleptocratic empire building must cease in the search for natural equilibrium.
CLIMATE CHANGE COP HISTORY
1995 COP 1, BERLIN, GERMANY
1996 COP 2, GENEVA, SWITZERLAND
1997 COP 3, KYOTO, JAPAN
1998 COP 4, BUENOS AIRES, ARGENTINA
1999 COP 5, BONN, GERMANY
2000:COP 6, THE HAGUE, NETHERLANDS
2001 COP 7, MARRAKECH, MOROCCO
2002 COP 8, NEW DELHI, INDIA
2003 COP 9, MILAN, ITALY
2004 COP 10, BUENOS AIRES, ARGENTINA
2005 COP 11/CMP 1, MONTREAL, CANADA
2006 COP 12/CMP 2, NAIROBI, KENYA
2007 COP 13/CMP 3, BALI, INDONESIA

2008 COP 14/CMP 4, POZNAN, POLAND
2009 COP 15/CMP 5, COPENHAGEN, DENMARK
2010 COP 16/CMP 6, CANCUN, MEXICO
2011 COP 17/CMP 7, DURBAN, SOUTH AFRICA
2012 COP 18/CMP 8, DOHA, QATAR
2013 COP 19/CMP 9, WARSAW, POLAND
2014 COP 20/CMP 10, LIMA, PERU
2015 COP 21/CMP 11, Paris, France
2016 COP 22/CMP 12/CMA 1, Marrakech, Morocco
2017 COP 23/CMP 13/CMA 2, Bonn, Germany
2018 COP 24/CMP 14/CMA 3, Katowice, Poland
2019 COP 25/CMP 15/CMA 4, Santiago, Chile

2020 COP 26/CMP 16/CMA 5, UK contenders
DESERTIFICATION COP HISTORY
| | |
| --- | --- |
| COP 1: Rome, Italy, 29 Sept to 10 Oct 1997 | COP 9: Buenos Aires, Argentina, 21 Sept to 2 Oct 2009 |
| COP 2: Dakar, Senegal, 30 Nov to 11 Dec 1998 | COP 10: Changwon, South Korea, 10 to 20 Oct 2011 |
| COP 3: Recife, Brazil, 15 to 26 Nov 1999 | COP 11: Windhoek, Namibia, 16 to 27 Sept 2013 |
| COP 4: Bonn, Germany, 11 to 22 Dec 2000 | COP 12: Ankara, Turkey, 12 to 23 Oct 2015 |
| COP 5: Geneva, Switzerland, 1 to 12 Oct 2001 | COP 13: Ordos City, China, 6 to 16 Sept 2017 |
| COP 6: Havana, Cuba, 25 August to 5 Sept 2003 | COP 14: New Delhi, India, 2 to 13 Sept 2019 |
| COP 7: Nairobi, Kenya, 17 to 28 Oct 2005 | COP 15: 2020 |
| COP 8: Madrid, Spain, 3 to 14 Sept 2007 | COP 16: 2021 |
BIODIVERSITY COP HISTORY
| | |
| --- | --- |
| COP 1: 1994 Nassau, Bahamas, Nov & Dec | COP 8: 2006 Curitiba, Brazil, 8 Mar |
| COP 2: 1995 Jakarta, Indonesia, Nov | COP 9: 2008 Bonn, Germany, May |
| COP 3: 1996 Buenos Aires, Argentina, Nov | COP 10: 2010 Nagoya, Japan, Oct |
| COP 4: 1998 Bratislava, Slovakia, May | COP 11: 2012 Hyderabad, India |
| EXCOP: 1999 Cartagena, Colombia, Feb | COP 12: 2014 Pyeongchang, Republic of Korea, Oct |
| COP 5: 2000 Nairobi, Kenya, May | COP 13: 2016 Cancun, Mexico, 2 to 17 Dec |
| COP 6: 2002 The Hague, Netherlands, April | COP 14: 2018 Sharm El-Sheikh, Egypt, 17 to 29 Nov |
| COP 7: 2004 Kuala Lumpur, Malaysia, Feb | COP 15: 2020 Kunming, Yunnan, China |
UN CLIMATE ACTION PORTFOLIOS
1. Finance
2. Energy Transition
3. Industry Transition
4. Nature-Based Solutions
5. Cities and Local Action
6. Resilience and Adaptation
7. Mitigation Strategy
8. Youth Engagement & Public Mobilization
9. Social and Political Drivers
THE G20 SPECIES MASS MURDERERS
| | | | | |
| --- | --- | --- | --- | --- |
| ARGENTINA | AUSTRALIA | BRAZIL | CANADA | CHINA |
| EUROPEAN UNION | FRANCE | GERMANY | INDIA | INDONESIA |
| ITALY | JAPAN | MEXICO | RUSSIA | SAUDI ARABIA |
| SOUTH AFRICA | SOUTH KOREA | TURKEY | UNITED KINGDOM | UNITED STATES |
MEET THE BUTCHERS - These r
LINKS & REFERENCE
https://theanthropocene.org/film/
https://www.theguardian.com/environment/2016/aug/29/declare-anthropocene-epoch-experts-urge-geological-congress-human-impact-earth
https://www.smithsonianmag.com/science-nature/what-is-the-anthropocene-and-are-we-in-it-164801414/
http://anthropocene.info/
https://en.wikipedia.org/wiki/Anthropocene