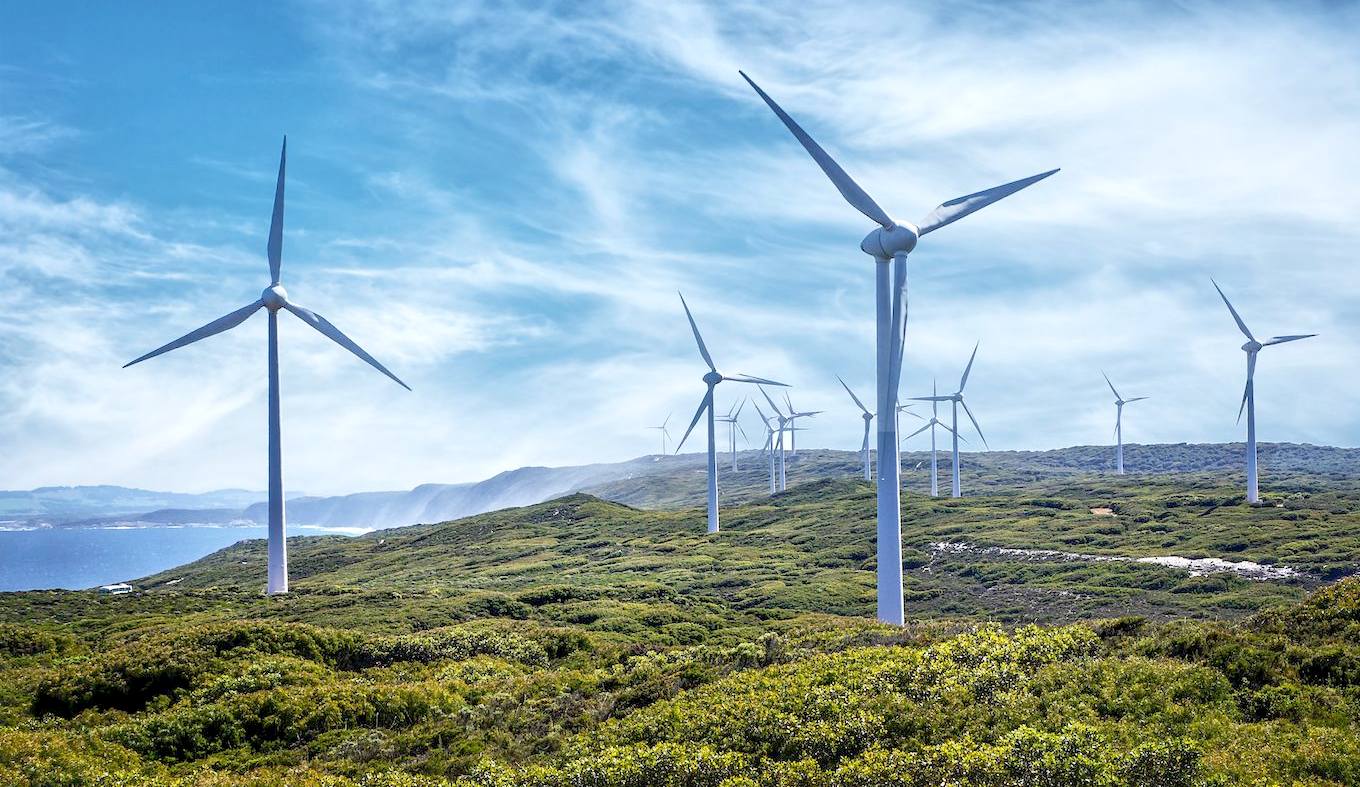 FREE AS A BIRD - It is happening. Wind energy is providing bucket loads of power that will be more useful with the kind of load leveling that battery and green hydrogen storage can provide, to make better use of all that captured natural muscle. Windmills and sails had been working for mankind for hundreds of years before the discovery of electricity. These graceful machines can be located in isolated areas where winds are strong and reliable. Making allowance for storms, doldrums, and power blackouts, by design.
ABOUT IBERDROLA
Iberdrola is a Spanish multinational electric utility company based in Bilbao, Spain. Iberdrola has a workforce of around 34,000 employees in dozens of countries on four continents serving around 31.67 million customers. Subsidiaries include Scottish Power (United Kingdom) and Avangrid (United States), amongst others. The largest shareholder of the company was, in 2013, Qatar Investment Holding; other significant shareholders are Norges Bank, Kutxabank and Bankia.

Iberdrola is a global energy company, the number-one producer of wind power, and one of the world's biggest electricity utilities by market capitalisation. The group has businesses in numerous countries and supplies energy to over 100 million people, mainly in Spain, United Kingdom (Scottish Power), USA (AVANGRID), Brazil (Neoenergia), Mexico, Germany, Portugal, Italy or France. With a workforce of 34,000 and assets in excess of €113bn, it achieved a turnover of €35bn and a net profit of €3bn in 2018.
$69.5 BILLION - Iberdrola SA (IBE) is a Spanish public multinational electric utility company based in Bilbao. Subsidiaries include Scottish Power, Iberdrola USA, and Elektro (Brazil). It has an approximately 35,000 employee workforce over four continents. The company had €35 billion in sales for the year 2018 and a $69.5 billion market capitalization in February 2020.
DEREGULATED BUSINESS

Iberdrola's liberalised business combines power generation, and gas and electricity supply. The company had assets with combined installed capacity of 46.471 MW at the end of 2015. Iberdrola manages its production assets, comprising hydroelectric, combined-cycle gas, nuclear and co-generation plants located in 40 countries, mainly in Europe, North America and Latin America. Output in Spain: 58,076 GWh in 2013, of which 14,795 GWh were produced at hydroelectric plants. As a result, 79% of Iberdrola's production in Spain was CO2 emission free.

SUBSIDIARIES

The UK's 4th largest energy provider, ScottishPower has 5.79 million customers across the country and 7,380 employees. It has generation assets in hydro, coal, combined cycle gas and cogeneration, as well as a distribution network covering 65,000 km of underground cables and 47,000 km of overhead lines. ScottishPower is involved in smart grid projects in Glasgow and Liverpool, and provides charging points as a member of the Glasgow consortium which is developing an electric vehicles project. The installed capacity in the United Kingdom has reached 6,342 MW and production has been 19,936 GWh in 2013.

IBERDROLA USA

Iberdrola USA, which became part of the group in September 2008, distributes electricity and gas to 2.44 million customers in the states of Maine and New York. It has offices located in its principal distribution centres in the two states. In New York, the business is shared by two operating subsidiaries – New York State Electric & Gas (NYSEG) and Rochester Gas and Electric (RG&E)– both headquartered in Rochester. In Maine, Central Maine Power (CMP) has headquarters in Augusta. NYSEG serves 878,000 electricity customers and 261,000 natural gas customers across more than 40% of upstate New York, whereas RG&E serves 367,000 electricity customers and 303,000 natural gas customers in nine counties around the city of Rochester. CMP is the largest energy supplier in Maine, serving over 600,000 customers.

Iberdrola USA promotes important infrastructure projects in both Maine and New York. In Maine, CMP began construction in September 2010 of the Maine Power Reliability Program (MPRP), a $1.4 billion upgrade of the state's transmission network which will also improve grid connections to Canada. It also began the roll-out of a smart meter installation plan for 625,000 customers in Maine. In New York, important infrastructure projects have been undertaken at Ithaca and Corning Valley.
In 2015 Iberdrola USA merged with UIL Holdings (parent of Connecticut's United Illuminating and other companies) to become Iberdrola-controlled Avangrid.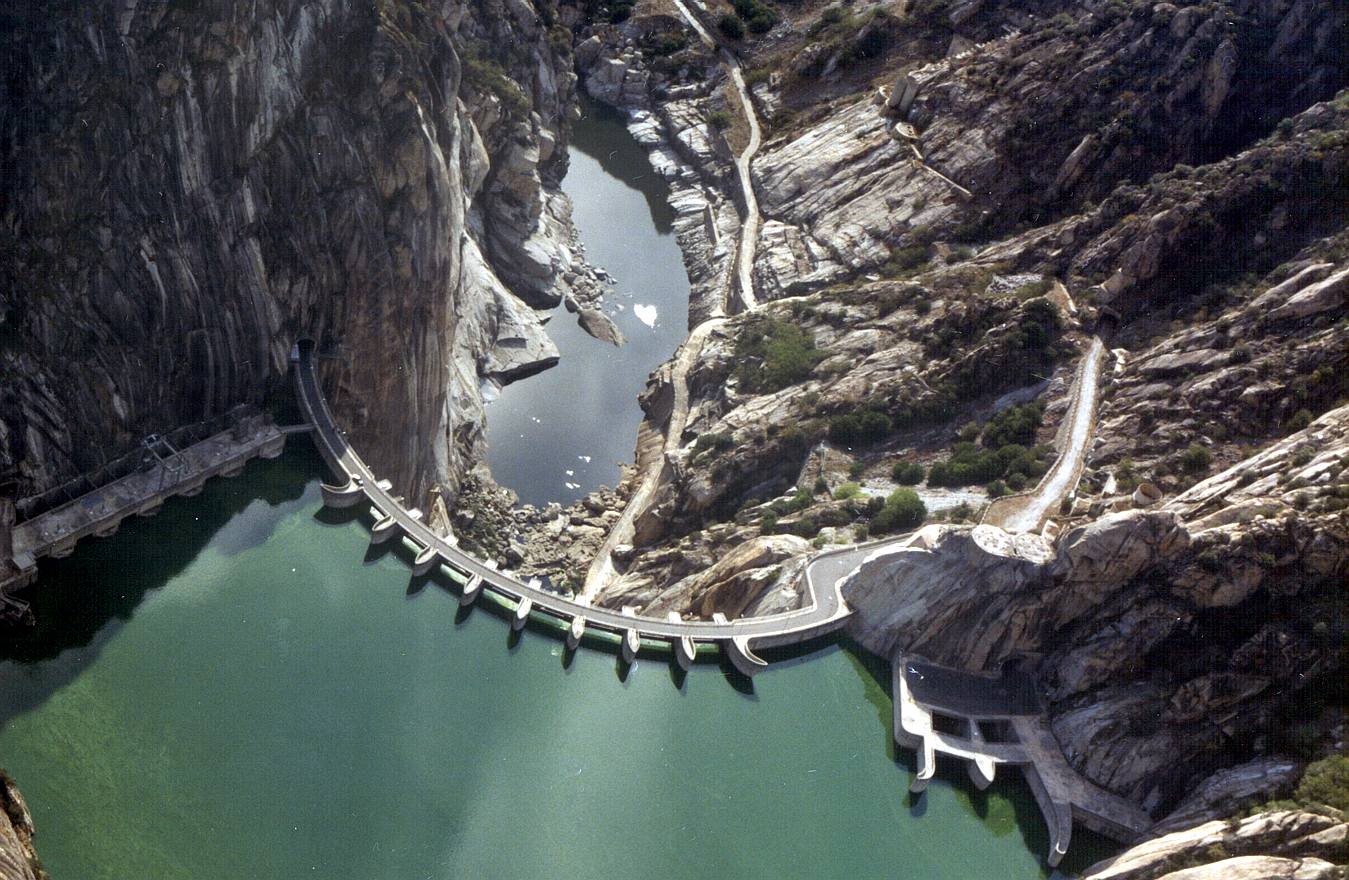 HYDROELECTRICITY

Iberdrola also owns hydroelectric plants, especially in the Duero river basin (provided by Iberduero) and the Tajo and Segura river basins, etc. (provided by Hidroeléctrica Española).

Construction is finished on the 848 MW La Muela plant (at Cortes de Pallás, Valencia) and on the 175 MW San Esteban II plan, on the Sil river. The San Pedro II project has started its construction.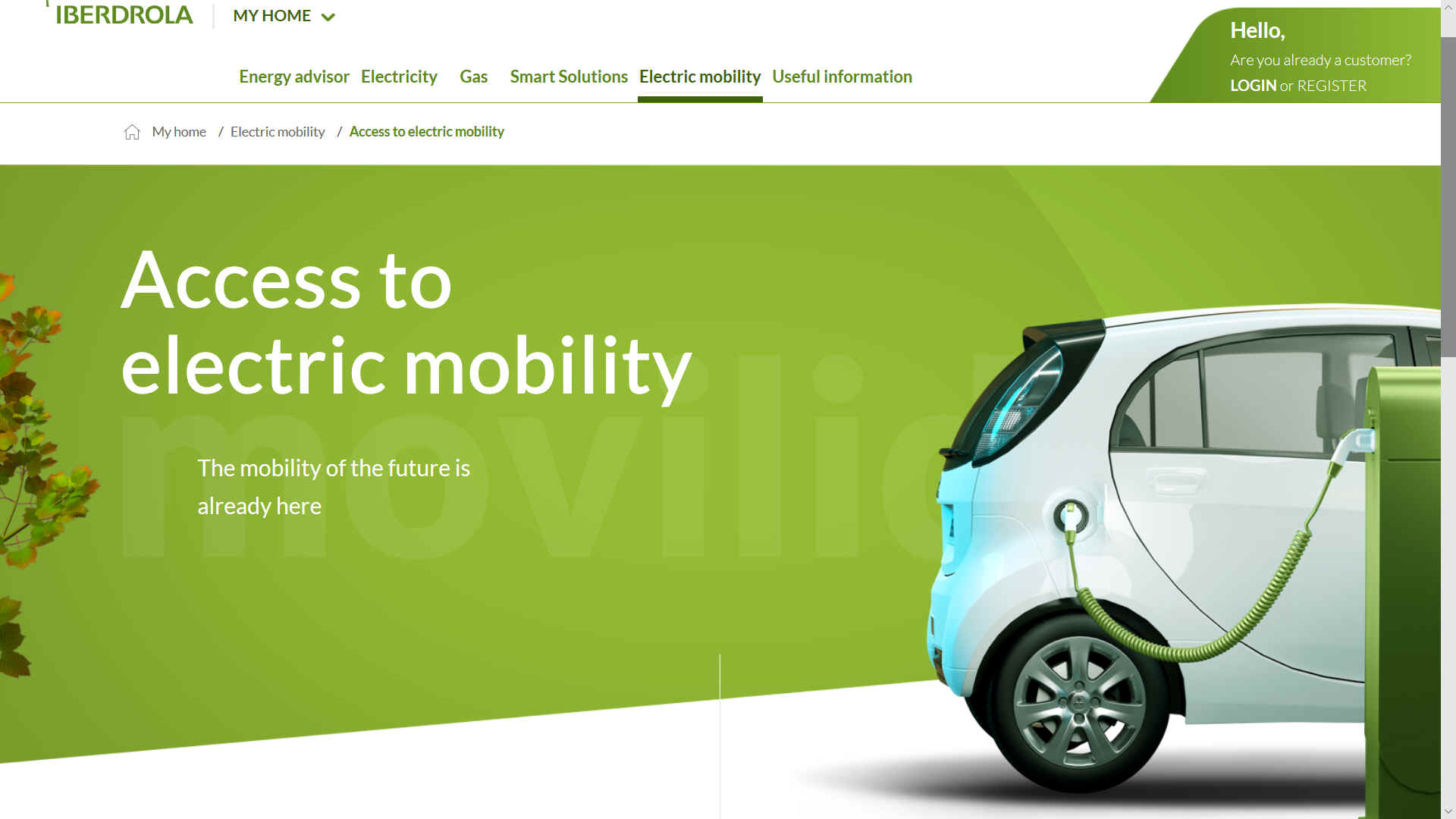 RENEWABLE ENERGY

Headquartered in Valencia (Paseo de la Alameda), the Iberdrola Renovables subsidiary had been listed on the stock exchange from December 2007 until July 2011, when Iberdrola decided to re-acquire the minority shares and integrate it into the parent company. At the end of 2013, Iberdrola had operating installed capacity above 14,247 MW -53% outside Spain- producing a total of 33,899 million kWh of power in the year.

Iberdrola's Renewable Energy Operations Centres (CORE for their initials in Spanish) in Toledo, Portland and Glasgow are the world's most important renewables facilities and pioneers in the industry for their cutting-edge technology.These centres control all Iberdrola's renewables facilities and their related substations worldwide 24/7, 365 days a year. Iberdrola's first CORE was set up in Toledo in 2003, with the other two coming on stream since.
The Whitelee Wind Farm (Glasgow, Scotland)

With initial installed capacity of 322 MW, it is currently being enlarged to 539 MW. The complex is situated south of Glasgow and covers an area of 55 square kilometres, the same as that occupied by Glasgow itself. It boasts the first renewables learning centre in the UK, enabling a large number of people to find out more about the various renewable energy sources. Whitelee has obtained the prestigious Queen's Award for its commitment to sustainability. The award recognises excellence in habitat management and the promotion of local community involvement in the renewable energies project.

The El Andévalo wind farm (Huelva, Spain)

The El Andévalo wind farm, which was commissioned in 2010, is the largest wind power facility in Spain and continental Europe. It has installed capacity of 292 MW and is located between the towns of El Almendro, Alosno, San Silvestre and Puebla de Guzmán in the south of Huelva province. To transfer the power generated by these wind farms and connect them to the transmission grid, Iberdrola has built a new 120-kilometre line between Spain and Portugal, which means this complex occupies a key strategic position in the power interconnections between the two countries.

Peñascal Wind Power Project (Texas, USA)

The Peñascal wind farm is the largest facility operated by the company worldwide, with installed capacity of 404 MW. Located in Kenedy County, Texas, its innovative features include a radar that detects the arrival of large flocks of migratory birds and shuts down the turbines if visibility conditions represent a danger.
Núñez de Balboa solar plant (Badajoz Province, Spain)
The 500-megawatt Núñez de Balboa photovoltaic facility entered its testing phase in January 2020.
According to Power-Technology.com, a website that provides market and customer insights in this sector, they listed these power companies (according to the 2018 Forbes calculation of net market capitalization, assets, sales and profit) as the biggest utilities:
Duke Energy Corporation, DUK, N. Carolina, USA
Dominion Energy Inc., Richmond, Virginia
Exelon Corporation EXC, Chicago, USA
KEPCO Korean Electric Power Corporation
National Electric Grid & Central Electricity Authority (India)
National Energy Board (Canada)
National Grid plc (formerly Central Electricity Generating Board UK)
Next Era Energy Inc. Florida, USA
Scottish & Southern Energy
Southern Company, Atlanta, Alabama, Georgia, Mississippi, USA
State Grid Corporation of China
TEPCO Tokyo Electric Power Company
But in 2022, they still have no solution to power cuts and blackouts, causing major disruption in the modern age of electricity - putting the lives of young, vulnerable and infirm at risk. Also raising the question of this company failing to meet Paris climate objectives aimed at Net Zero - where reliability is a key factor in reaching United Nations' Sustainability Development Goals. Especially SDG7 clean, affordable energy for all, and SDG17, partnerships, such as with automotive OEMs, where the supply of energy for transport is their responsibility, as much as motor manufacturers have a duty to provide zero emission vehicles (ZEVs) - meaning electrics, as a solution that has finally come of age. But where is the infrastructure to make this happen?
Power companies and automotive OEMs need to work together urgently, if they are going to stand any chance of catering for EVs by 2050. They have no chance at all at present levels of cooperation and forward planning - of meeting the targets set for 2030 by policy makers. They are far too comfortable, knowing they can give politicians the run around with manifold excuses from spin doctors - who are employed by climate deniers - to keep burning carcinogenic coal, diesel and petrol.
In the process, they are making their countries vulnerable to suppliers of energy who have grown wealthy enough from fossil fuel exports, to wage war in 2022.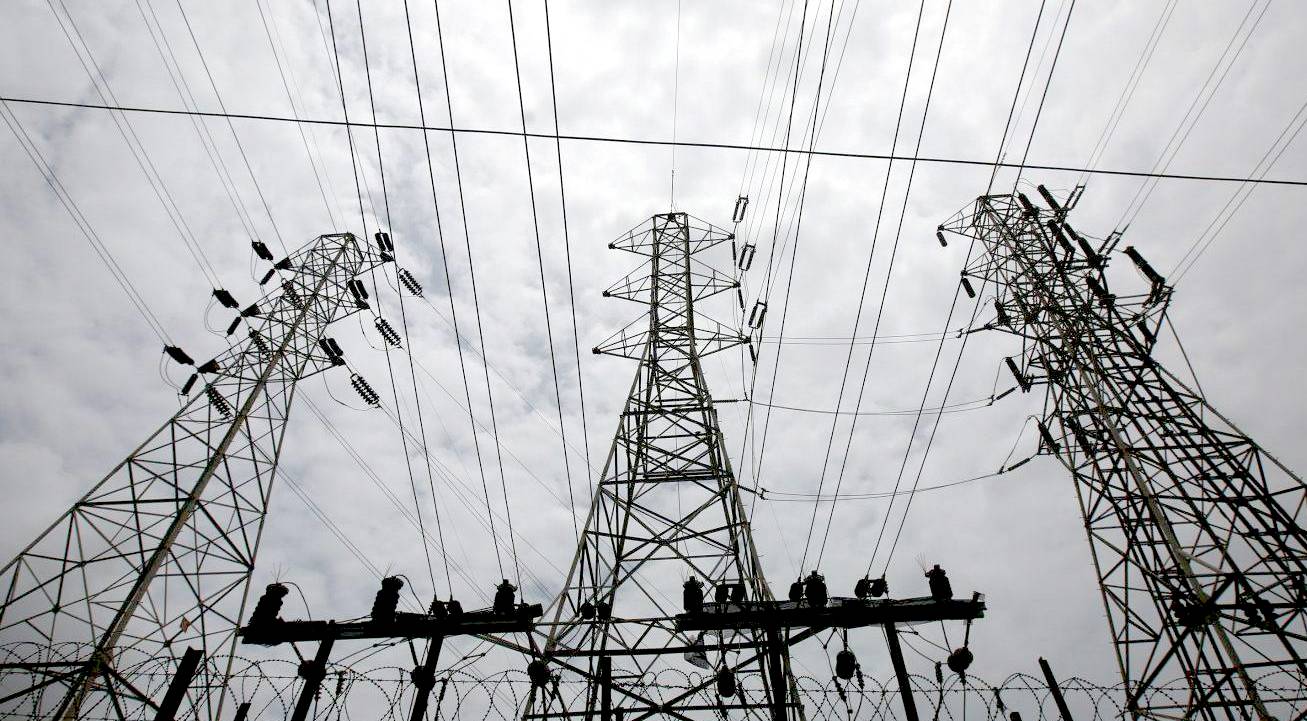 HIGH VOLTAGE - Every country uses high voltage cables to transmit electricity via a grid. mostly over ground using steel pylons. In the UK, OFGEM regulates development of such markets.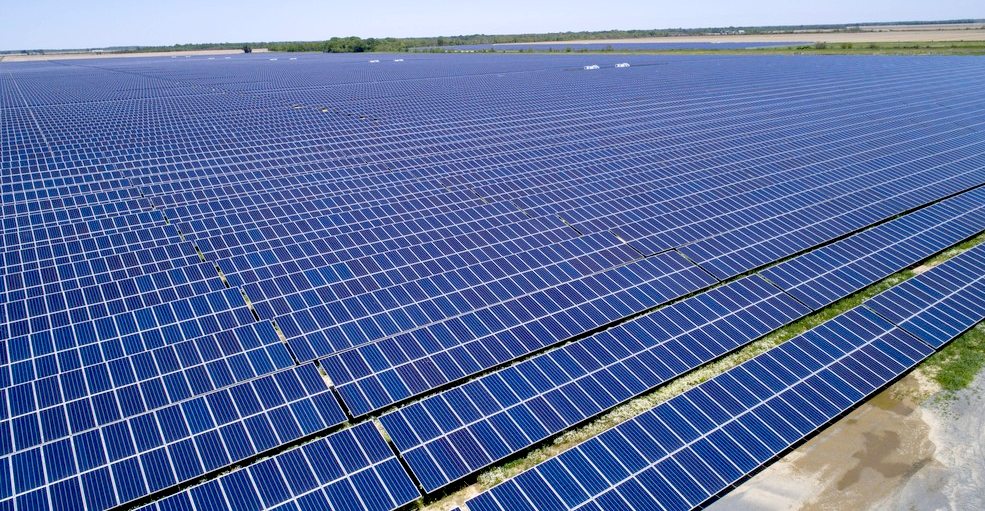 FROM SPACE EXPLORATION TO ZERO EMISSIONS - Developed to power satellites and spacecraft, the silicon solar panel is now a cost effective way of generating clean electricity. Ideal sites for the location of solar farms is land that cannot be used for farming, such as the deserts we have created.
CONTACTS
Iberdrola Power
Euskadi Plaza, 5
Bilbao
Spain
Departamento de reclamaciones (Claims Department)
Apartado de correos
61090 - 28080 Madrid

Email: clientes@iberdrola.es
Service Hotline: 900 225 235
Fax: 901 20 20 28
ENERGY GENERATING-DISTRIBUTION UTILITIES ARCHIVE 2015
EUROPEAN AUTO MANUFACTURERS:
- Audi
- BMW
- Citroen
- Fiat
- Ford
- Lotus
- Mercedes
- Peugeot
- Renault
- Seat
- Smart
MAKES OF ELECTRIC BUSES & COACHES
- BDY
MAKES OF ELECTRIC TRUCKS
- DAF
- Renault
- MAN
- Volvo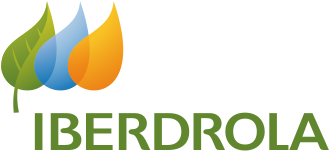 LINKS & REFERENCE
https://www.iberdrola.es/en/electricity/electric-vehicle-plan
www.iberdrola.es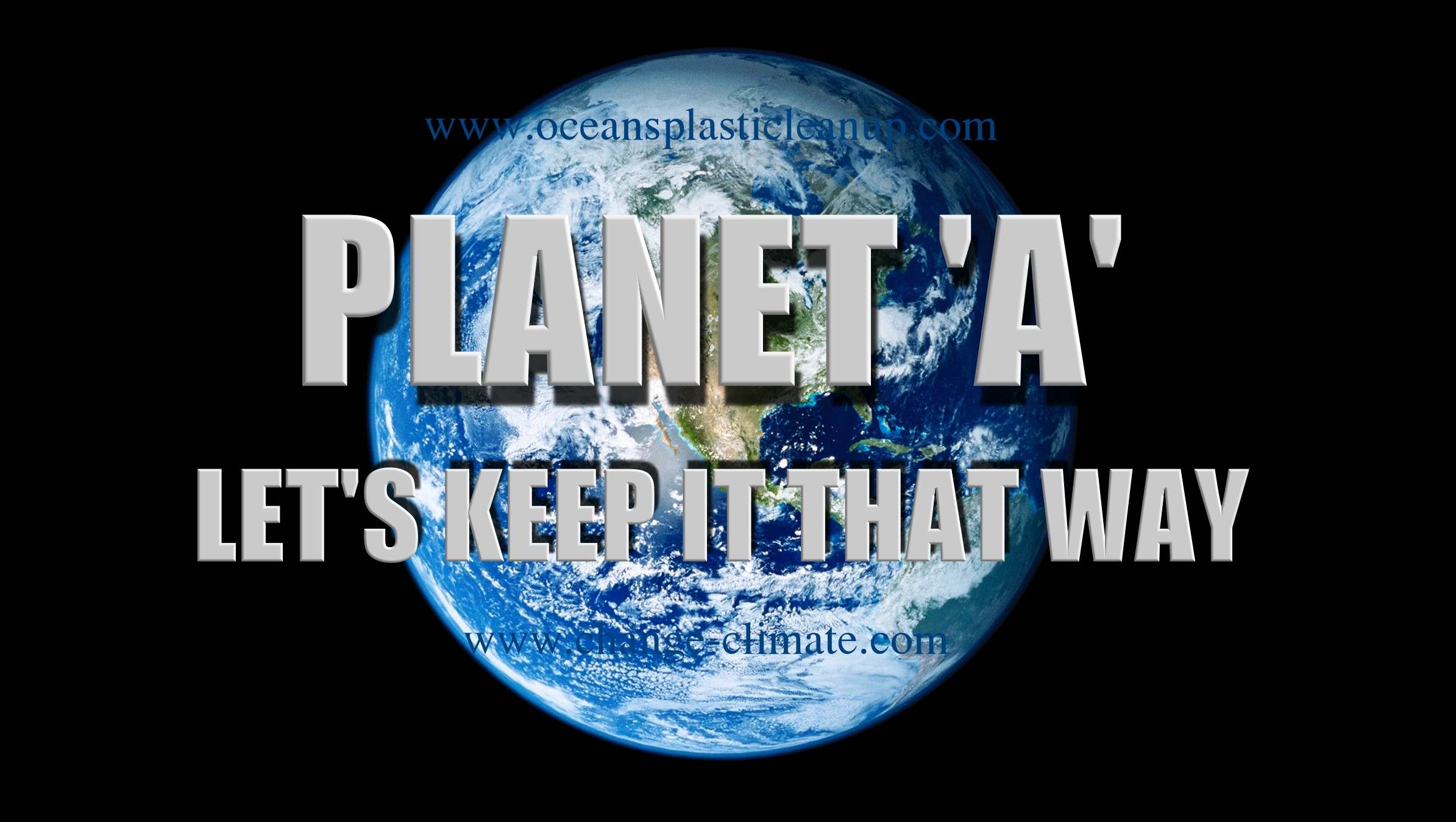 Please use our A-Z INDEX to navigate this site