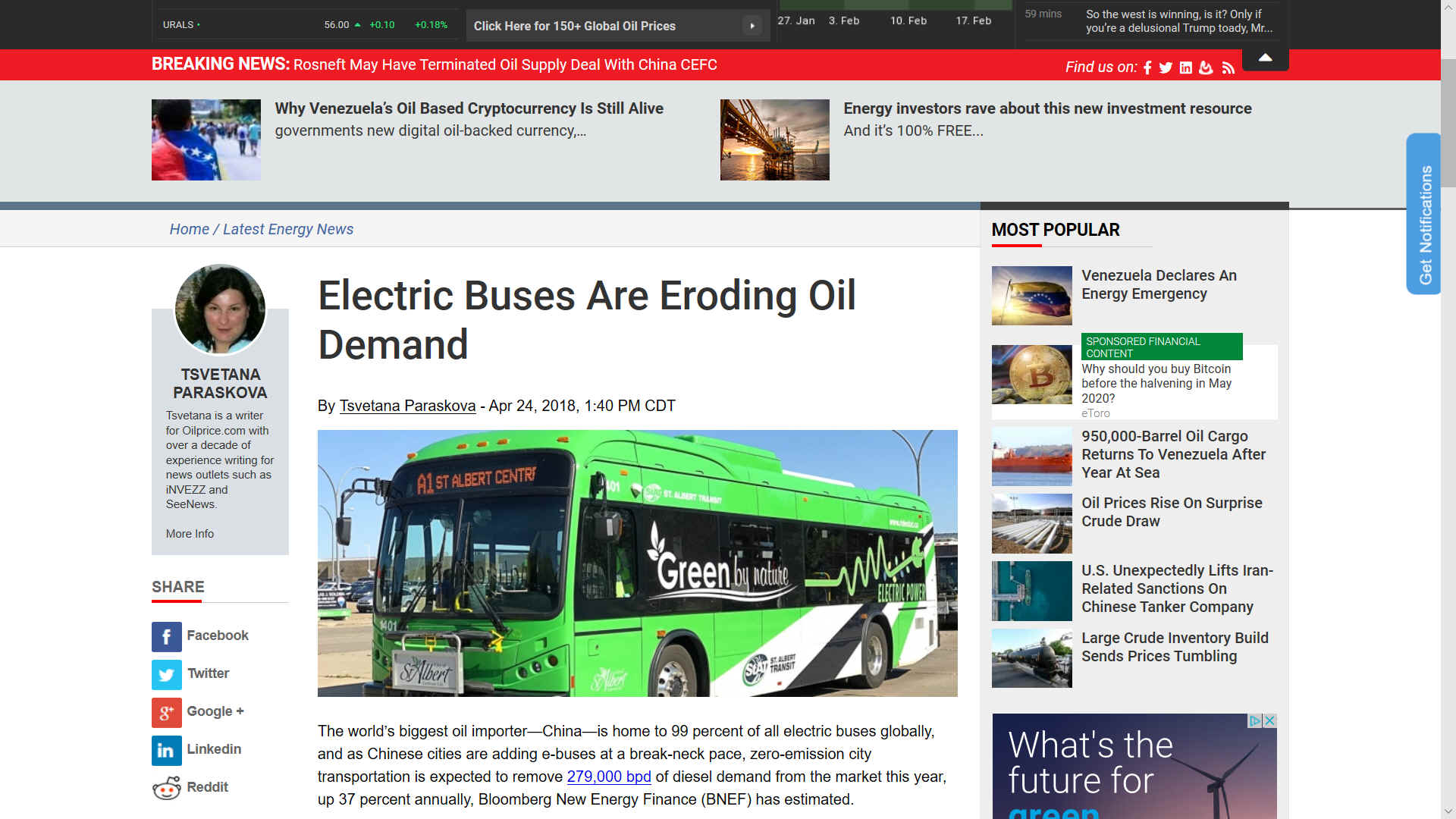 BLOOMBERG EXTRACT 2018 - Electric buses were seen as a joke at an industry conference in Belgium nine years ago when the Chinese manufacturer BYD showed an early model. Suddenly, buses with battery-powered motors are a serious matter with the potential to revolutionize city transport - and add to the forces reshaping the energy industry. China had about 99 percent of the 385,000 electric buses on the roads worldwide in 2017, accounting for 17 percent of the country's entire fleet.
BYD Co Ltd is a Chinese manufacturer of automobiles, battery-powered bicycles, buses, forklifts, solar panels, rechargeable batteries (varied inc. bulk-storage from renewable energy), trucks, etc., with its corporate headquarters in Shenzhen. It has two major subsidiaries, BYD Automobile and BYD Electronic. It was founded in February 1995.
BYD has grown to become a major manufacturer of automobiles, battery-powered bicycles, buses, truck, forklift, solar panels, rechargeable batteries, and most notably mobile-phone batteries.

BYD topped the 2010 Bloomberg Businessweek Tech 100 list, a list of large, fast-growing tech companies.
In 2015, BYD sold about 6,000 of these buses worldwide. BYD became the world leader in the sale of electric vehicles in 2015.

In 2017, PV Magazine has awarded BYD the top category of innovation on its newly launched battery storage system that advances progress in three categories: modularity, charging and discharging capacity, and efficiency.
BYD K9

The BYD ebus (or BYD electric bus) is a battery powered electric bus manufactured by BYD Auto, powered with its self-developed lithium iron phosphate battery, featuring a drive range of 250 km (155 miles) on one single charge under urban road conditions.
The first BYD battery electric bus was manufactured on September 30, 2010 in Changsha city of Hunan province. It followed models like F3DM, F6DM and e6. K9 has a 12-meter body length and 18-ton weight with one-step low-floor interior. It is reportedly priced at 2–3 million yuan (S$395,000 - S$592,600). It has been running and/or tested in China, India, Japan, Hong Kong, U.S., Colombia, Chile, Spain, Netherlands, Denmark, Aruba and Singapore. More than 200 K9s in service in Shenzhen had accumulated over 9,216,000 km (or 5,529,600 miles) by the end of August, 2012.

In both 2011 and 2012, BYD obtained orders from amounting to 1200+ units. The company extended its production base in Tianjin, China at the end of July, 2012 and may plan to manufacture in Brazil and Windsor, Canada. BYD built and operates an electric bus factory in Lancaster, California, US. The new factory started production in October, 2013. In December 2014, another manufacturing plant began operation in Dalian, Liaoning, China.
BYD's official specs publication on its electric bus includes:

Electric power consumption: less than 100kWh/60mins
Acceleration: 0–50 km/h in 20s
Top speed: 96 km/h
Normal charge: 6h for full charge
Fast charge: 1h for full charge
Overnight charging: 60 kW maximum power for 5h full charge
Range: 155 miles (249 km) (186 miles (299 km) according to some reports)
Length*Width*Height: 12,000mm*2,550mm*3,200mm
Standard seats: 31+1 (31 for passengers and 1 for driver)
Weight: 18,000 kg
Clearance between one-step entry and ground: 360mm

K9 BATTERY & POWERTRAIN

K9 is powered by LiFePO4 batteries, which have been applied to BYD e6, BYD DESS and other energy storage products. BYD claims that the chemical materials contained in the battery can be recycled without any toxins. K9's power system uses an in-wheel motor drive and hub reduction. The maximum power output is 90 kW*2 and the max torque is 550Nm*2. Solar panels fixed on the vehicle were once reported to supplement the onboard batteries. They were included on demo units, but not on commercial units.
PURCHASE & RUNNING COSTS

BYD calculates that a BYD ebus over 8 years saves about $190,000 in energy costs. In 2012, the price for a BYD ebus was €380,000 Euros, €100,000 more than a comparable diesel bus.

At a press conference in Beijing on November 4, 2012, BYD announced "Zero vehicle purchase price, Zero costs, Zero emissions", to promote the sale of its e6 and K9. The initiative is supported financially by China Development Bank from a fund totaling over 30 Billion RMB ($4.6B USD), and allows buyers to finance 100% of the purchase price with no down payment, paying a lease rate that effectively costs less than regular monthly operational expenses.

Under the scheme, available in China, public transport operators can choose the ownership model from three different options:


| | | | |
| --- | --- | --- | --- |
| BUS. MODEL | FINANCING | LEASE PERIOD | OWNERSHIP |
| - | - | - | - |
| Financial lease | Finance company | 5yr operational life cycle | Finance company owns vehicle until end lease when operator becomes the owner. |
| Operational lease | 3rd party leasing | 1-5yr operational cycle | The leasing company owns the vehicle |
| Buyers credit | Taxi company | - | The taxi company owns the vehicle, paying monthly installment to finance company. |
The company explained the concept of "Zero Costs" by comparing difference between the five-year cost of running a conventional taxi in Shenzhen, as against its all-electric taxicab. It came to the conclusion that "if the car runs for 5 years, and the total saving over 5 years is deducted from the higher cost of the vehicle and the interest on multiple payments, it can save 326,400 RMB.
The company also claimed that if enough distance is covered, "the vehicle payment will be entirely offset". BYD also promoted the "Zero Emission" feature of its renewable-energy vehicles by stating that "an e6 electric taxi saves 14,120 litres of fuel per year, with 32 tonnes fewer CO2 emissions", and "169 million litres of fuel could be saved with CO2 emissions reduced by 38.62 million tonnes per year" if all Chinese taxis were to be replaced with its electric vehicles.
BDY HISTORY

In 2015 BYD was the highest selling brand of highway legal light-duty plug-in electric vehicles (combined sales for plug-in hybrids and battery electric cars), with 61,772 passenger vehicles sold, mostly plug-in hybrids. BYD continued as the world's top selling plug-in car manufacturer in 2016 with over 100,000 units sold, up 64% from 2015. BYD sold more than 100,000 new energy passenger cars in China in 2016. The BYD Tang was the top selling plug-in car in China in 2016 with 31,405 units delivered.

BYD achieves top rankings of 2015 J.D Power's Quality Study.

In September 2016, the company became the third largest manufacturer of plug-in cars, with a total of 161,000 plug-in cars produced since 2008. Also in September 2016, the company introduced a range of electric sanitation truck models, to be used in Beijing.

Since 2017, BYD has been negatively impacted by a reduction of subsidies that were granted by the Chinese government.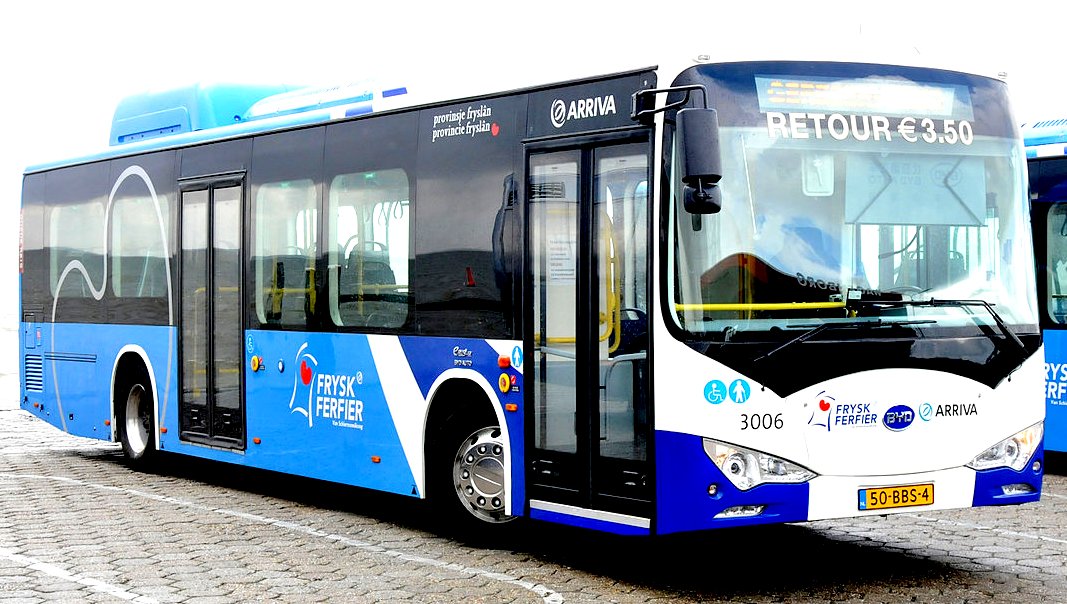 EV DEVELOPMENT
The idea of using electricity for long distance routes for buses and coaches is relatively new. Electric buses and trams (EBs) have been around in niche application areas for over a hundred years, but the recent advent of lithium batteries has (potentially) enabled the range of electric vehicles to increase to several hundred miles, making them more attractive for operators.

EBs are becoming an alternative to traditional buses, while creating no local pollution. Due to the high efficiency of electric power trains, running costs are expected to be lower. Their simplicity is also supposed to make maintenance costs much lower.

However, electric buses are usually heavier than diesel rigs, the energy density of lithium ion batteries is far less, so very long range tours or repeats of circular services requires recharging en route, causing delays, or the swapping of buses, meaning the need for spares.

TRUCKS, LUTONS, PANEL VANS - One size fits all. Most existing vehicles might be converted. All you need is the service station. These stations also service buses, coaches and cars, while they provide load leveling mobility security. Trucks come in all shapes and sizes, form rigid flatbeds to articulated lorries, mostly defined by their cubic carrying capacity and weight. The service station above caters for all standard sized vehicles and is Copyright February 2020 © all rights reserved, Cleaner Ocean Foundation Ltd.
MAKES OF ELECTRIC BUSES & COACHES
- BDY
MAKES OF ELECTRIC TRUCKS
- DAF
- Renault
- MAN
- Volvo
EUROPEAN AUTO MANUFACTURERS INCLUDE:
- Audi
- BMW
- Citroen
- Fiat
- Ford
- Lotus
- Mercedes
- Peugeot
- Renault
- Seat
- Smart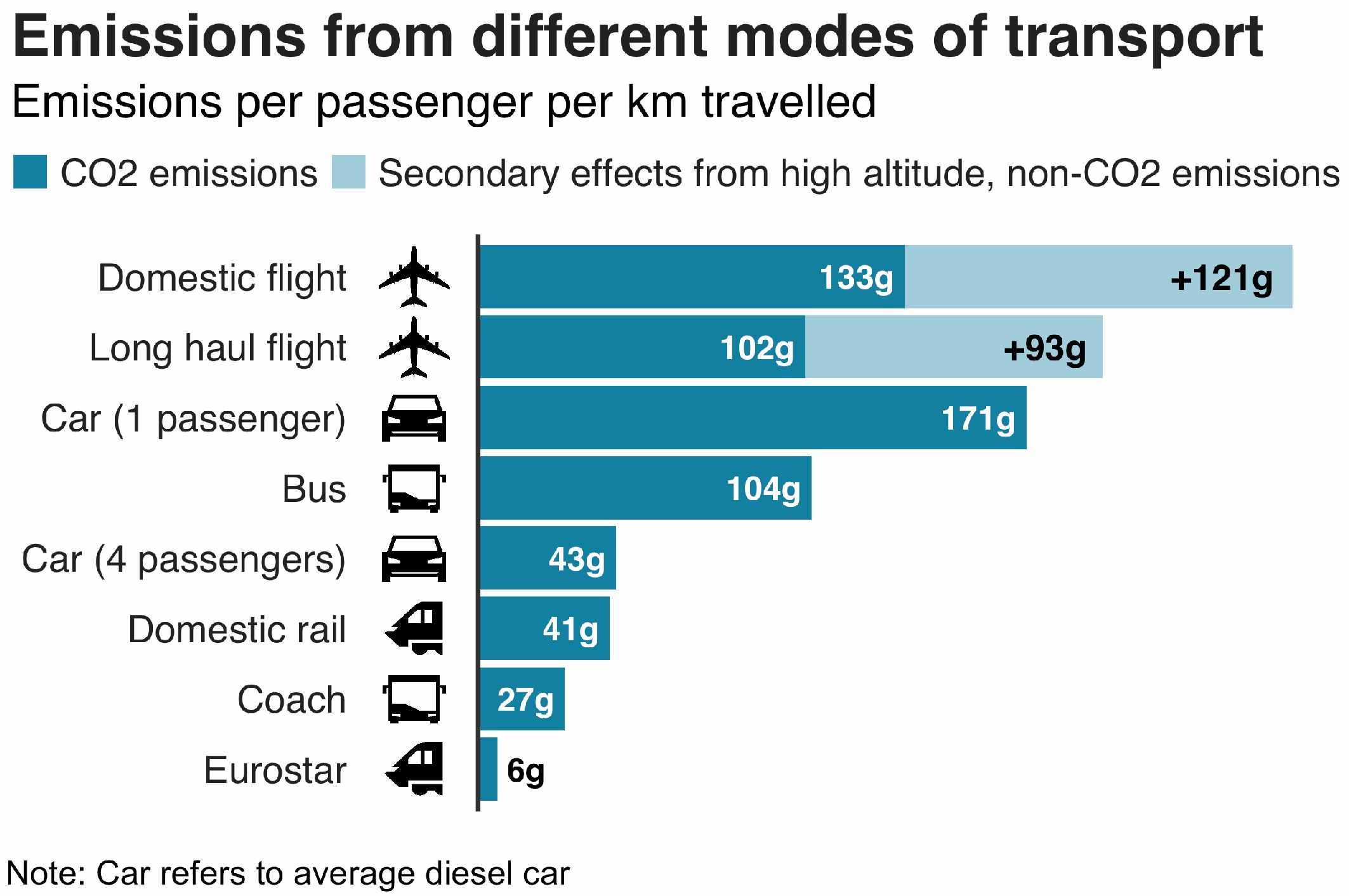 ....
CONTACTS
Bluebird Energy Systems (SME)
PIC No: 895922168
Cleaner Ocean Foundation (Not for profit)
PIC: 915580382
LINKS & REFERENCE
https://www.busworld.org/industry/industry-news/bus-coach-manufacturers
https://en.wikipedia.org/wiki/List_of_electric_bus_makers_and_models
https://ec.europa.eu/jrc/en/news/e-vehicle-market-europe-slowly-gaining-momentum
https://economictimes.indiatimes.com/ashok-leylands-new-electric-bus-may-turn-focus-on-battery-swaping/articleshow/62845416.cms
https://kojects.com/2016/07/25/jeju-introduces-electric-buses-with-swapping-battery/
https://www.ndtv.com/india-news/up-government-clears-proposal-for-operation-of-700-electric-buses-across-14-cities-2146062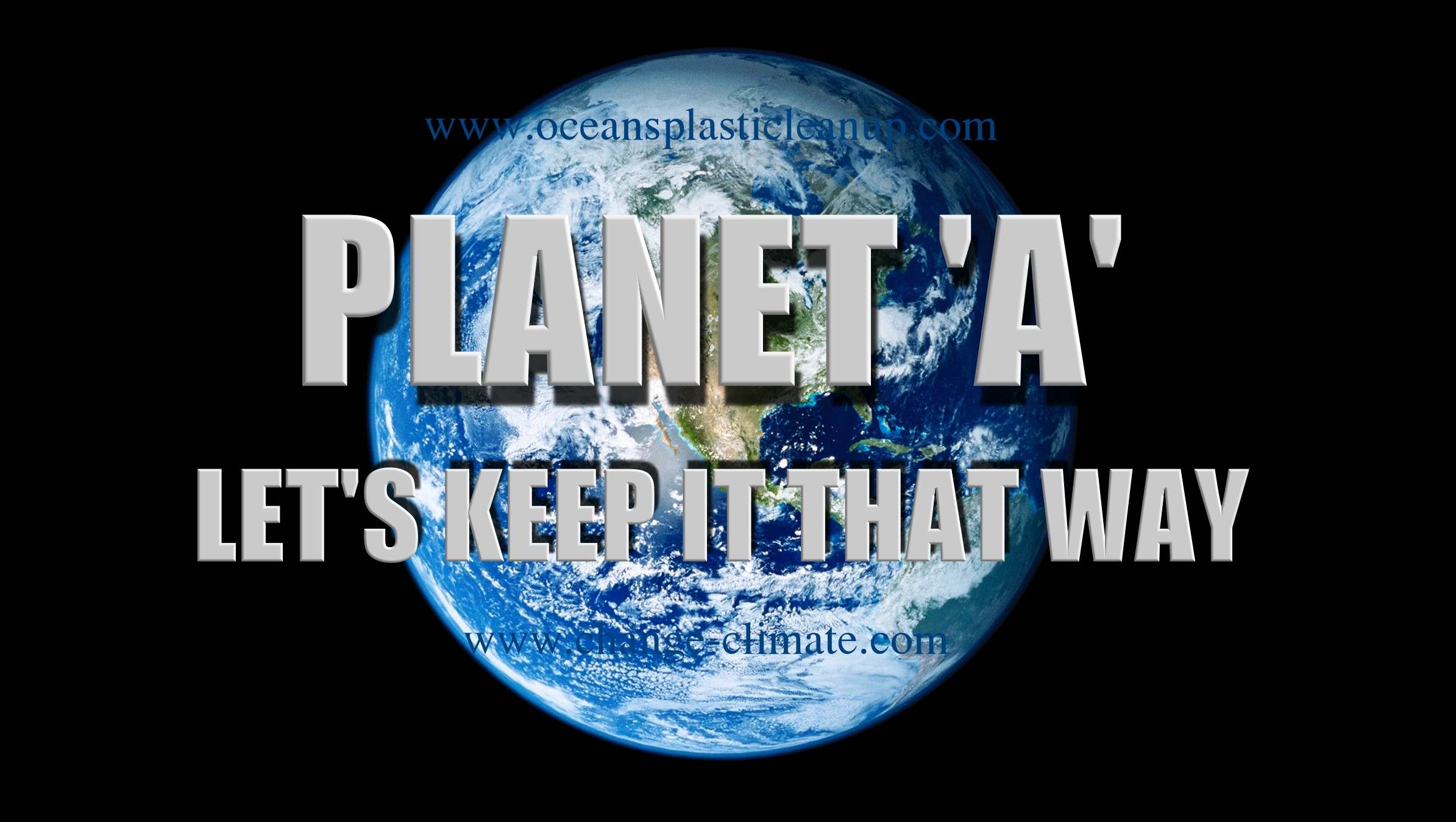 Please use our A-Z INDEX to navigate this site