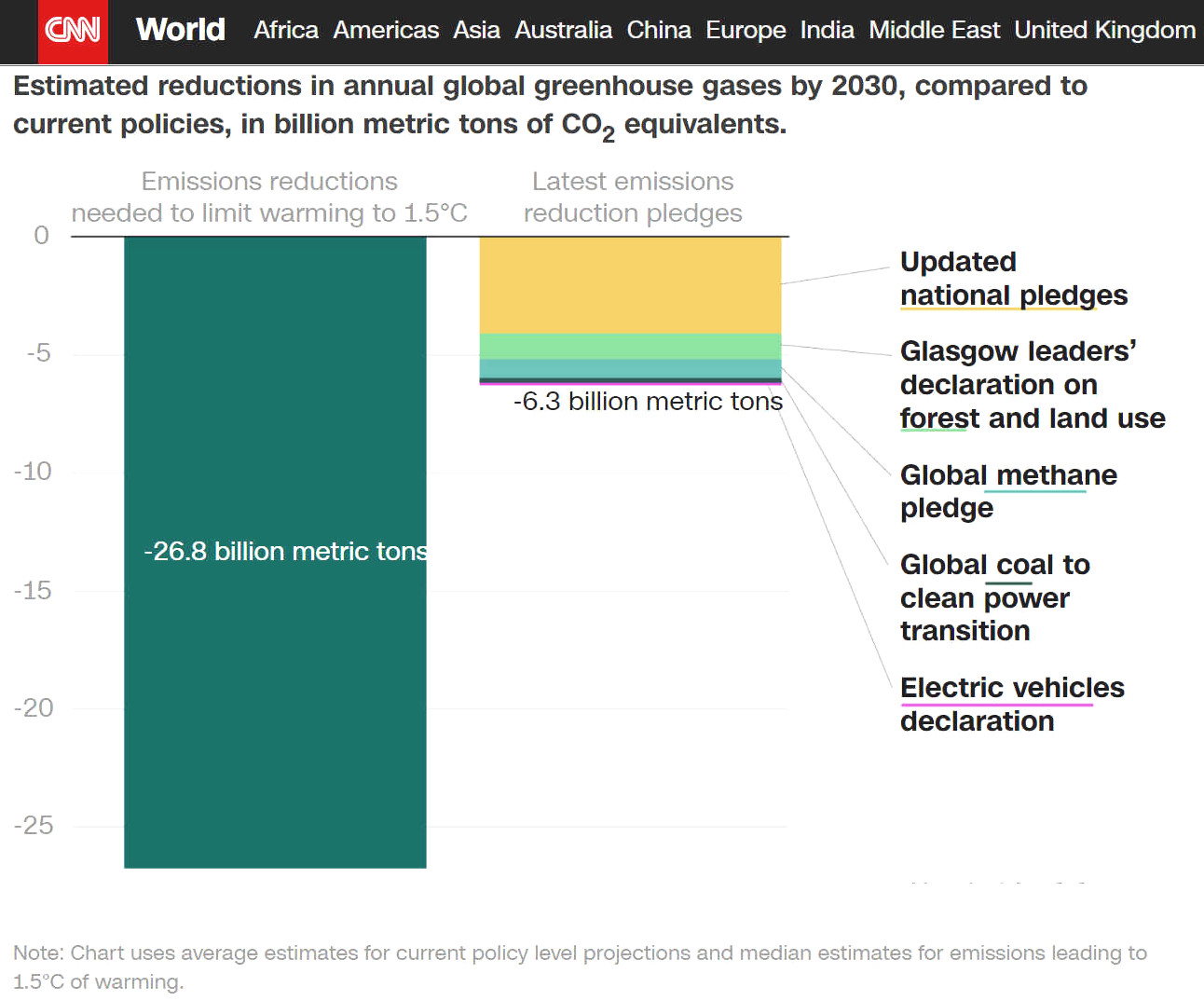 GLASGOW PLEDGES FALL SHORT OF GLOBAL COOLING GOALS - The policies the G20 are pursuing will leave us far short of the 1.5 degrees agreed in Paris in 2015. Glasgow pledges fall short of global-warming goals, demonstrable in the melting of ice caps, floods and roasting temperatures across Europe in 2022.

The world needs to cut the rate of greenhouse gas emissions by almost 27 billion metric tons a year in order to limit global warming to 1.5°C by 2030, according to projections by the Climate Action Tracker. But current pledges, including those worked out at COP26, get about one-quarter of the way there.
From the UK, Prime Minister Rishi Sunak and Alok Sharma, will be attending COP27, with the newly installed King Charles III watching from the wings at Buckingham Palace. The Queen is dead, long live the King.
We've a lot of work to do to shake politicians loose from the coal and oil branches they are clinging to. It's an all out war footing with anything goes, so long as it is a fair assessment of the situation, but we will not be holding back on telling it like it is.
The fact is, apart from the goals to stay below 1.5 degrees of warming, coal and oilmongers are fully aware that their actions in not changing to clean energy, is killing humans and other species. Acting in the interests of growing an economy at the expense of lives is criminal in Universal Declarations terms, where the scale of deaths and suffering is far worse than the Nazis during World War Two.
Alok Sharma presided over Flop26, the conference of the parties held in Glasgow, Scotland that was a cop-out for many of the G20 members. The conference in 2021 did very little to halt global warming. Indeed, Vladimir Putin did a whole lot better by invading Ukraine, galvanizing Europe to pledge €300 billion euros on hydrogen development, as a way of divesting us on reliance on Russian gas and oil.

BAD HABITS
The 27th session of the Conference of the Parties (COP 27) to the UNFCCC, will take place in Sharm El-Sheikh, Egypt.

COP 27 was originally expected to take place from 8-20 November 2021. Due to the COVID-19 pandemic, COP 26 was rescheduled from November 2020 to November 2021. As a result, COP 27 will take place from 7-18 November 2022.


THE GUARDIAN 6 NOVEMBER 2022 - COP27 GETS OFF TO A DELAYED START AFTER TUSSLE OVER AGENDA FOR TALKS
Contentious opening to UN climate conference as delegates struggle to reach agreement on discussion of loss and damage.

The Cop27 UN climate summit has made a delayed start after delegates tussled late into Saturday night and on into Sunday morning over what should be discussed at the conference.

At the heart of the disagreement was the vexed question of loss and damage, which refers to the devastating consequences of climate breakdown suffered by the poorest and most vulnerable countries, and how to help them.

Delegates could not agree on whether and how loss and damage should be put on the agenda for the two-week summit in Egypt, which 196 countries, 45,000 people and 120 world leaders will attend.

Discussions on the agenda began at 3pm on Saturday, continued until after 1am without resolution, and were finally completed on Sunday morning.

The scheduled 10am start was delayed by hours and delegates worried that the contentious opening might indicate a fractious conference to come. "This is going to be a difficult Cop," one negotiator told the Guardian.

The final agenda item directed the conference of the parties to discuss "matters relating to funding arrangements responding to loss and damage associated with the adverse effects of climate change, including a focus on addressing loss and damage".

NGOs welcomed the resolution. Ani Dasgupta, the president of the World Resources Institute, said: "Vulnerable nations have tirelessly appealed for help to cope with the alarming and damaging climate impacts that they hold little responsibility for causing. Today, countries cleared a historic first hurdle towards acknowledging and answering the call for financing to address increasingly severe losses and damages."

The opening of the summit also marked the moment at which the UK handed over its presidency of the talks to Egypt. Alok Sharma, the UK's president of Cop26, which took place in Glasgow last year, said: "To those who remain sceptical about the multilateral process, and of the Cop process in particular, my message is clear: as unwieldy and sometimes as frustrating as these processes can be, the system is delivering."

He warned of the dangers of failing to act on the climate crisis. "As challenging as our current moment [in terms of the global economic and geopolitical situation] is, inaction is myopic, and can only defer climate catastrophe. How many more wake-up calls do world leaders actually need? A third of Pakistan underwater. The worst flooding in Nigeria in a decade. This year, the worst drought in 500 years in Europe, in 1,000 years in the US and the worst on record in China. The cascading risks are also clear … entire regions becoming unliveable."

Simon Stiell, the UN climate chief and former minister of environment for Grenada, warned countries they would be held to account for the promises they made last year in Glasgow.

At Cop26, countries agreed to try to prevent global temperatures rising by more than 1.5C above pre-industrial levels. However, the pledges on emissions cuts made there were inadequate to achieve that goal, so governments also agreed to return to the table this year with improved plans.

Most have so far failed to do so. Stiell said: "Only 29 countries had come forward with tightened national plans since Cop26 – 29 is not 194. So here I am now looking out at 165 countries that are due to be revisiting and strengthening their national pledges this year."

He added: "I will not be a custodian of backsliding. We know what must be done by everybody everywhere, every single day, doing everything we possibly can. Colleagues, it's time to get to work."

Sameh Shoukry, the Egyptian foreign minister who is president of Cop27, said: "We are delighted to have for the first time an agenda item on loss and damage, recognised as a very controversial issue that has to be addressed with transparency and dedication."

The world needs to stop bankers lending money they do not have. The issue of loans should be tied to reserves of the country concerned, that tie, linked to the physical production of food and energy, that the planet can actually sustain in the long term. Not reliant on supercharged agriculture and fossil fueled industries. These must be based on renewables and agricultural practices that do not make deserts of arable land.
We advocate a return to gold and silver coins for savings. To prevent pensioners losing the real value of bullshit paper currency, as inept politicians bodge their budgets and borrow to make themselves look good - to get elected on false promises and piss poor performance. When in reality, they are getting the electorate into more debt.
Why don't we have a jewelry investment mint. An international organization that produces gold and silver investment coins, with only a 3% charge for supply. These coins could be saved or traded, perhaps linked to a means of selling them, to quickly convert to digital currency (again backed up by the same gold and silver coinage) for online purchases.
For years the world traded on golden guineas or doubloons and silver pieces of eight. In those days bankers could not lend what the planet could not afford, because of the Gold Standard. The planet started on the slippery slope to heating up, as soon as treasuries realised they could simply print more paper money than they had in gold reserves, and make a false promise as to the value. Hence, inflation. Inflating the atmosphere with carbon dioxide and other greenhouse gases.
It never occurred to them that as the population grew, such fraudulent practices would eventually lead to their demise. And don't forget that as the food shortages worsen, politicians and bankers should be the first to plug the protein gap.
UNITED NATIONS CLIMATE REPORT 2022
In its annual state of the climate report, the United Nations' weather agency said that sea level rise in the past decade was double what it was in the 1990s and since January 2020 has jumped at a higher rate than that. Since the decade began, seas are rising at 5 millimeters a year (.2 inches) compared to 2.1 millimeters (.08 inches) in the 1990s.

The data on sea level and average temperatures are nothing compared to how climate change has hit people in extreme weather. The report highlights the summer's incredible flood in Pakistan that killed more than 1,700 people and displaced 7.9 million, a crippling four-year drought in East Africa that has more than 18 million hungry, the Yangtze River drying to its lowest level in August, and record heat-waves broiling people in Europe and China.

"This latest report from the World Meteorological Organization reads like a lab report for a critically ill patient, but in this case the patient is Earth," said climate scientist Jennifer Francis of the Woodwell Climate Research Center in Cape Cod, who wasn't part of the report.

Levels of heat-trapping carbon dioxide, methane and nitrous oxide all reached record high levels, with potent methane increasing at a record pace, the report said.

That means more than just warming temperatures on land. Ice, both Greenland's ice sheet and the world's glaciers, are shrinking precipitously, the report said. For the 26th year in a row, Greenland lost ice when all types of ice are factored in. The volume of glacier snow in Switzerland dropped by more than one-third from 2001 to 2022, the report said.

But 90% of the heat trapped on Earth goes into the ocean and the upper 2000 meters (6561 feet) of the ocean is getting warmer faster. The rate of warming the last 15 years is 67% faster than since 1971, the report said.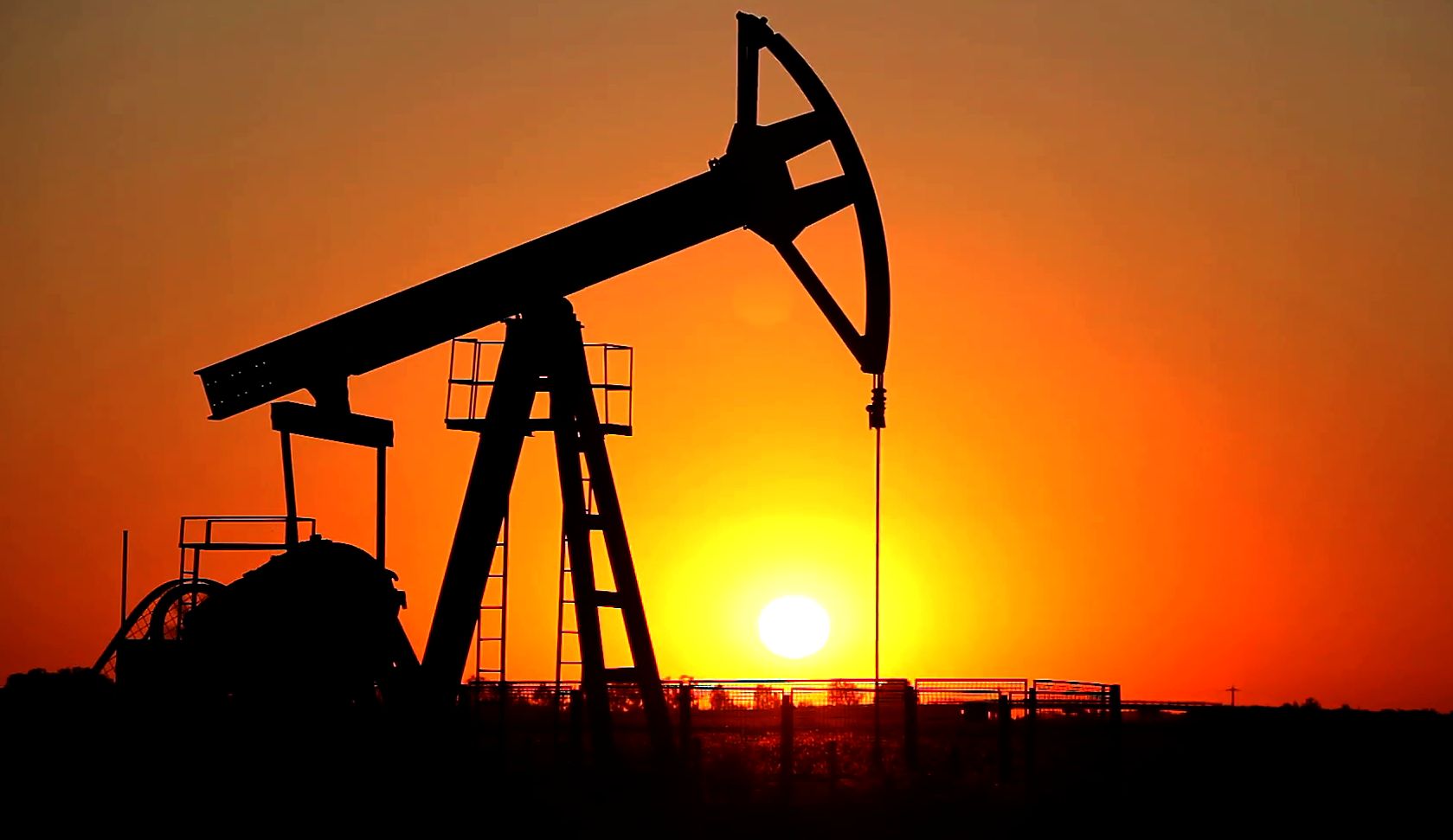 IT KILLS THEM GETTING IT OUT - Drilling and pumping oil is a messy occupation playing with carcinogenic fluids, that traditionally makes millionaires of those prospectors. Hence the name "Black Gold" and "Texas Tea." Years ago oil prospecting was respectable, today those investing in oil are deemed by many to be climate criminals - because it kills us when we burn it.
dates: 7-18 November 2022
location: Sharm el-Sheikh, South Sinai, Egypt
contact: UNFCCC Secretariat
e-mail: secretariat@unfccc.int
www: https://unfccc.int/calendar/events-list
...
VISION

The whole world is living a process of transformation towards a truly sustainable development. Raising the levels of ambition with a balance between mitigation and adaptation is essential. For this purpose, we need the participation of both the States and local governments, and the private sector.

The COP must encourage concrete climate action, ensuring an inclusive process for all parties and the formal integration of the scientific world and the private sector.

Our challenge is to achieve a transition towards increased action and that is perceived by the general public. Climate change is a reality now, not in 50 years' time.

Oceans

Oceans play a fundamental role in mitigating climate change since they capture and store more than 90% of the heat and approximately 25% of the carbon produced by emissions from human activities. Unfortunately, the increase in heat and carbon in the ocean is having visible, global impacts, and to a large extent, irreversible, such as the increase in temperature, sea level rise, ocean acidification and changes in marine biodiversity, among others.

Antarctica

Antarctica, the Arctic and mountain glaciers (cryosphere), besides being major water reserves, are important climate regulators since they reflect the solar energy back into space and thus affecting the planet's energy balance. The cryosphere is also very sensitive to global warming, which leads to melting and loss of mass, processes that are (in part) responsible for rising sea levels, loss of biodiversity and deterioration of ecosystems. Alterations occurring in Antarctica (due to climate change) will have global consequences and will last for several centuries.

Biodiversity

The direct and indirect effects of climate change are closely related to changes in biodiversity resulting from human activity, so it is essential to ensure the preservation of biodiversity and its functions and allow for our development as a society. Biodiversity is fundamental for the adaptation and mitigation of climate change, which is why it is necessary to carry out actions that enable its preservation.

Forests

Forests deserve special mention, as they play an important role in mitigating climate change by capturing and sequestering CO2 emitted into the atmosphere. In addition, they provide a number of benefits, such as water provision, protection of soil and biodiversity in general.

Adaptation

Estimations from climate change scenarios include increasing temperature, decreasing rainfall in the center-south and possible increases in farthest areas, and changes in glaciers surface area. These scenarios imply increasing extreme weather events and decreasing water availability, having significant impact on ecosystems, population and productive activities. In order to cope with this impact, adaptation measures are required across sectors. The implementation of these measures must be focused on institutional improvements, design of resilient infrastructure, protection of ecosystems and less vulnerable communities.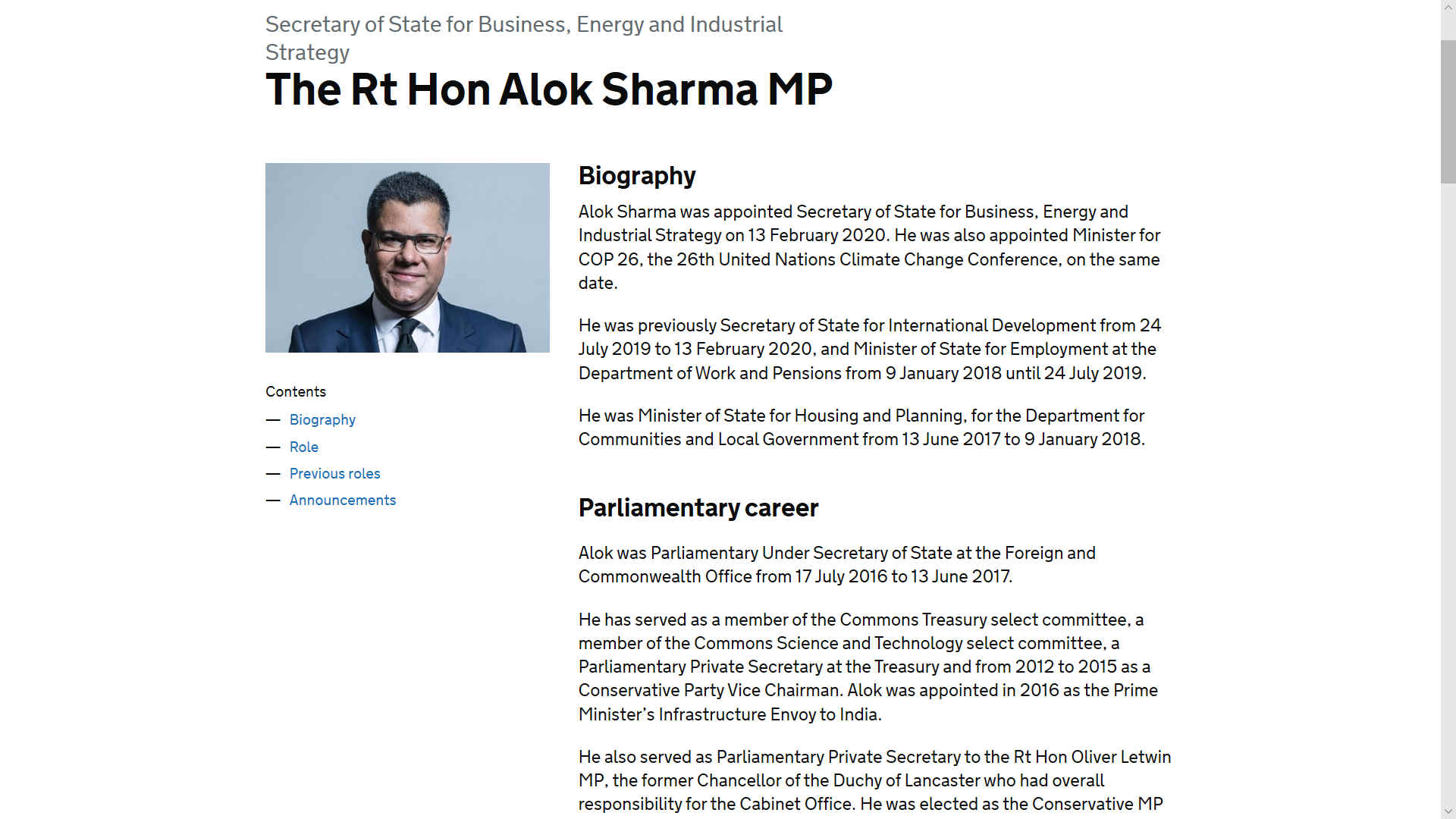 Cities

The world is facing an unprecedented process of urbanization. The large size of cities makes them extremely complex, but trends of weak sustainability are seen in medium-sized and small settlements as well.

Cities contribute to climate change through the use of energy for transport, construction, housing operations and production processes, and are therefore vulnerable to the impacts of climate change.

On the other hand, local mitigation actions by the cities have the potential for an immediate impact which, when added together, can create global effects and local co-benefits such as reduced air pollution.

With regard to adaptation, it is key for local and regional governments to integrate climate risks into their urban planning and management processes, in conjunction with the general public and service companies.

Renewable energies

Renewable energies are of the utmost importance for achieving sustainable development and the ambition to be carbon neutral by mid-century, as they do not generate direct greenhouse gases emissions (unlike fossil fuels).

Circular Economy

The fundamental principle of the circular economy is using waste as raw material for other products, drastically reducing both waste generation and the extraction of new and raw materials.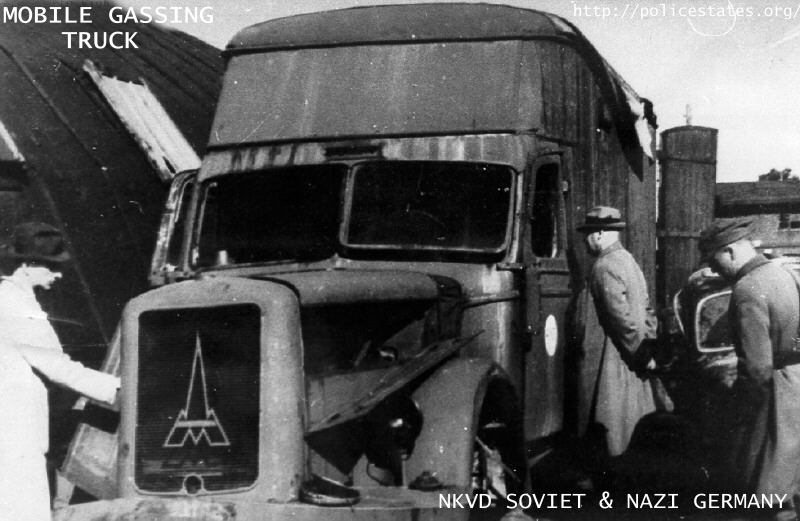 MOBILE GAS CHAMBERS - The oil barons know about cancer victims dying of lung cancer from carcinogens and particulates in vehicle exhausts, as they reap export dollars in return. During the Second World War, concentration camp guards used petrol and diesel truck exhausts to gas prisoners, before Zyklon B. You may think that is far removed from millions of cars and trucks pumping out harmful emissions in our modern world. But is it? Surely, with somewhere around eight millions deaths a year from respiratory related diseases, this is somewhat serious. Especially when you consider that the Nazis operated for a shorter time span, finally being brought to account for their homicidal ways, during the war trials after Berlin was taken, many of which convictions related to the mass murder of prisoners in concentration camps.
If the Nazi war criminals were prosecuted and executed, typically by hanging (not that we agree with the death penalty), why are those responsible for perpetuating the policies that are causing untold suffering and death - via the burning of fossil fuels and release into the atmosphere - not being prosecuted? You must admit, that it is a bit of a puzzle.
We might at least expect filters on vehicle exhausts, and masks for the drivers and passengers, much as is required for Covid 19, where there are roughly 2.5 million deaths globally each year. At the moment.
The Nazis began experimenting with poison gas for the purpose of mass murder in late 1939 with the killing of mental patients ("euthanasia"). A Nazi euphemism, "euthanasia" referred to the systematic killing of those Germans whom the Nazis deemed "unworthy of life" because of mental illness or physical disability

One of several methods used was the gas van. Such vans were first deployed in 1940 in "Euthanasia" operations. Hitler delegated the "Euthanasia" operation to Reichsleiter Philip Bouhler, Dr. Karl Brandt, and several doctors of their choice. The targets were several German population groups: the mentally ill or retarded, the chronically ill, and criminals. At first, the murders were carried out in fixed, sealed chambers, into which carbon monoxide gas was pumped from metal canisters. In addition, some were killed by lethal injections and by shooting. Gas vans were first used in 1940, when Polish mentally ill children were locked in a sealed van and killed by carbon monoxide.

The gas van was invented and used by the Soviet secret police NKVD in the late 1930s during the Great Purge. It was later widely implemented as an extermination method in Nazi Germany to kill those the regime deemed enemies of the Third Reich, mostly Jews.

INVENTION AND USE IN THE SOVIET UNION - The gas van was invented in the Soviet Union in 1936, by Isay Berg, the head of the administrative and economic department of the NKVD of Moscow Oblast which suffocated batches of prisoners with engine fumes in a camouflaged bread van while on the drive out to the mass graves at Butovo, where the prisoners were subsequently buried. According to Aleksandr Solzhenitsyn, "I. D. Berg was ordered to carry out the decisions of the NKVD troika of Moscow Oblast, and Berg was decently carrying out this assignment: he was driving people to the executions by shooting. But, when in Moscow Oblast there came to be three troikas having their sessions simultaneously, the executioners could not cope with the load. They hit upon a solution: to strip the victims naked, to tie them up, plug their mouths and throw them into a closed truck, disguised from the outside as a bread van. During transportation the fuel gases came into the truck, and when delivered to the farthest [execution] ditch, the arrestees were already dead." Berg denied that he was inventor of the gas van.
Electromobility

Mobility in cities is a major source of greenhouse gases emissions, as well as many other externalities. To reduce them, we must think about urban planning aiming at shorter distances, prioritizing non-motorized modes and promoting public transport.

With regard to the latter point, electro mobility represents a great opportunity if it goes along with renewable power generation. And it is especially attractive if the effort is focused on buses and urban trains.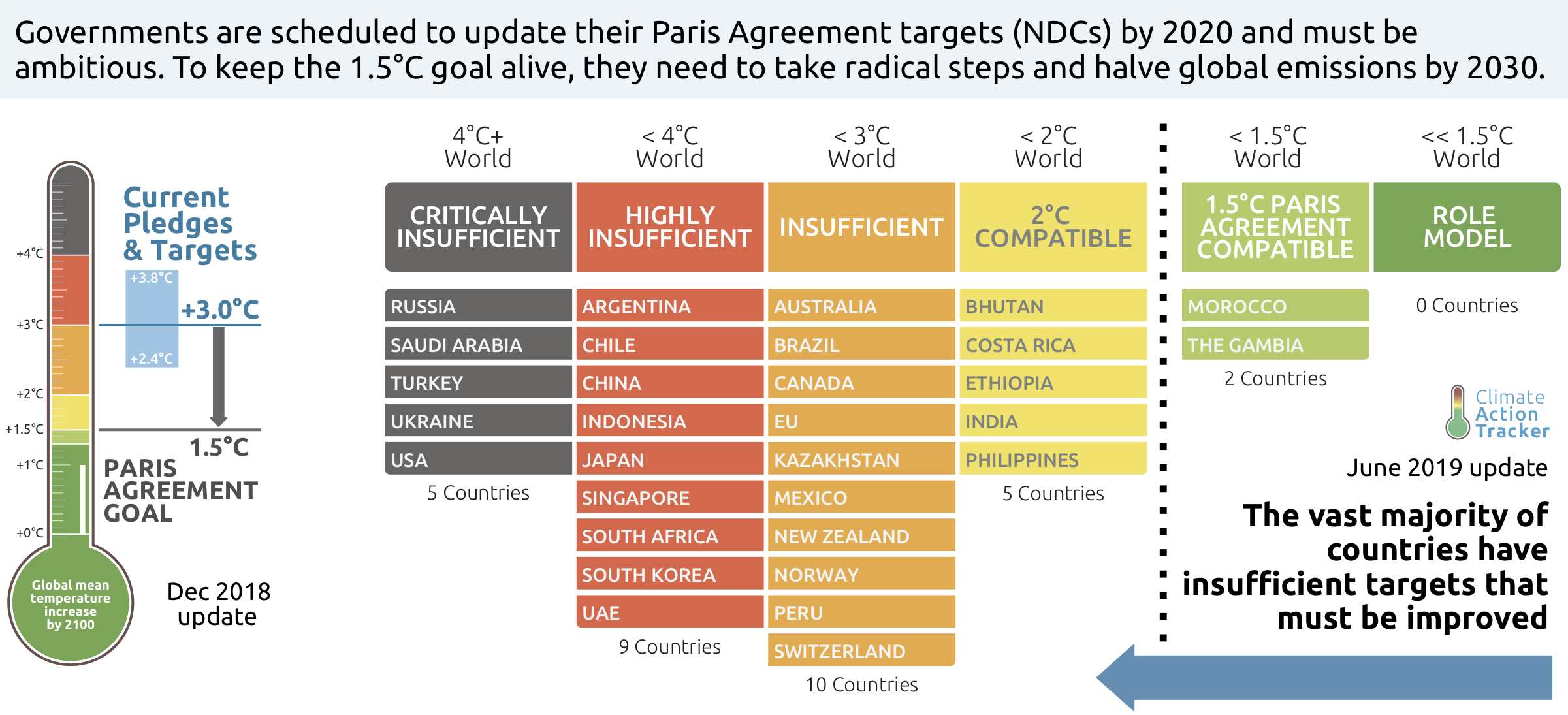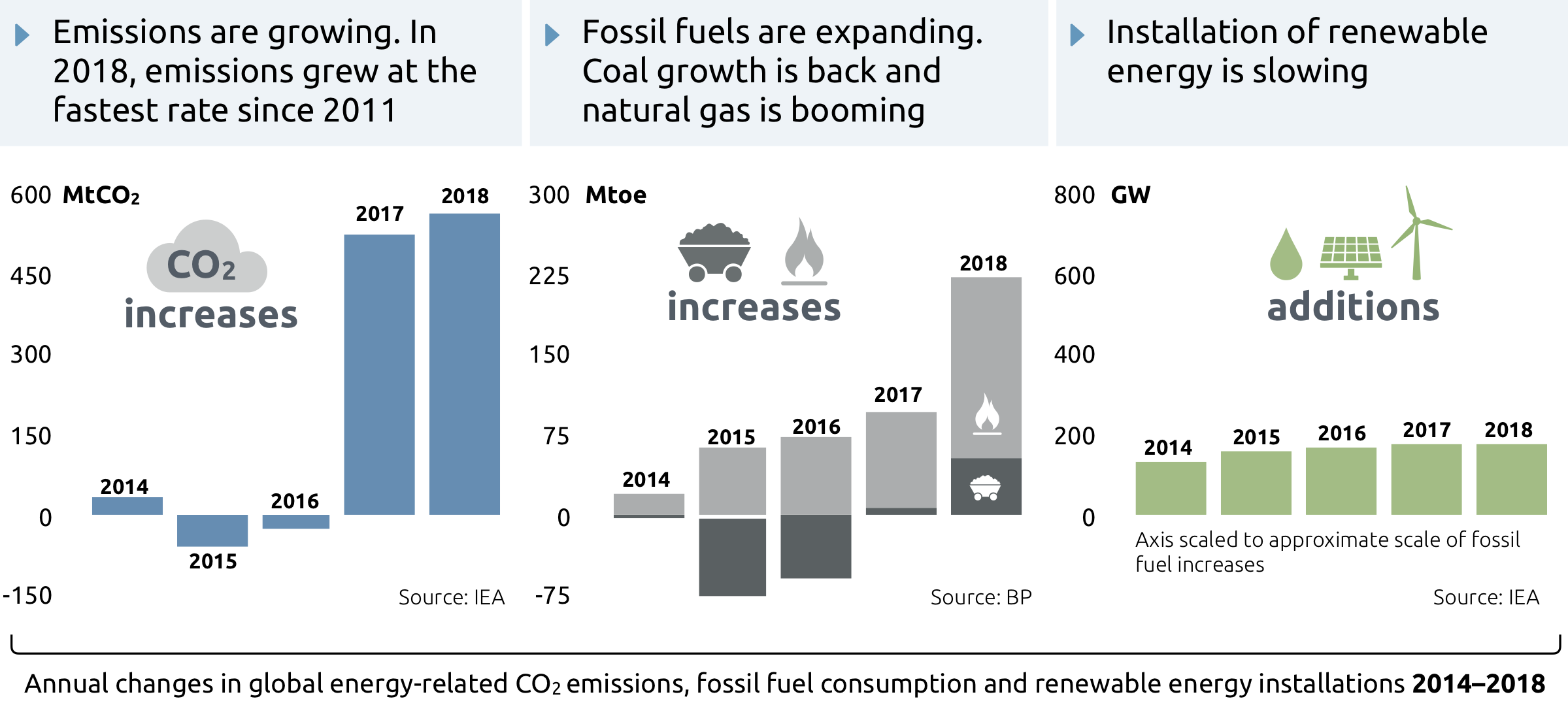 REVIEWS OF THE NDCs. HOW OFTEN? NOT OFTEN ENOUGH
The NDCs are plans by each country which include adaptation and mitigation strategies for climate change. These plans have to be revised as often as necessary (every 5 years) to reach the objective of keeping the planet's temperature below 1.5°C with respect to the pre-industrial era as recommended by the IPCC.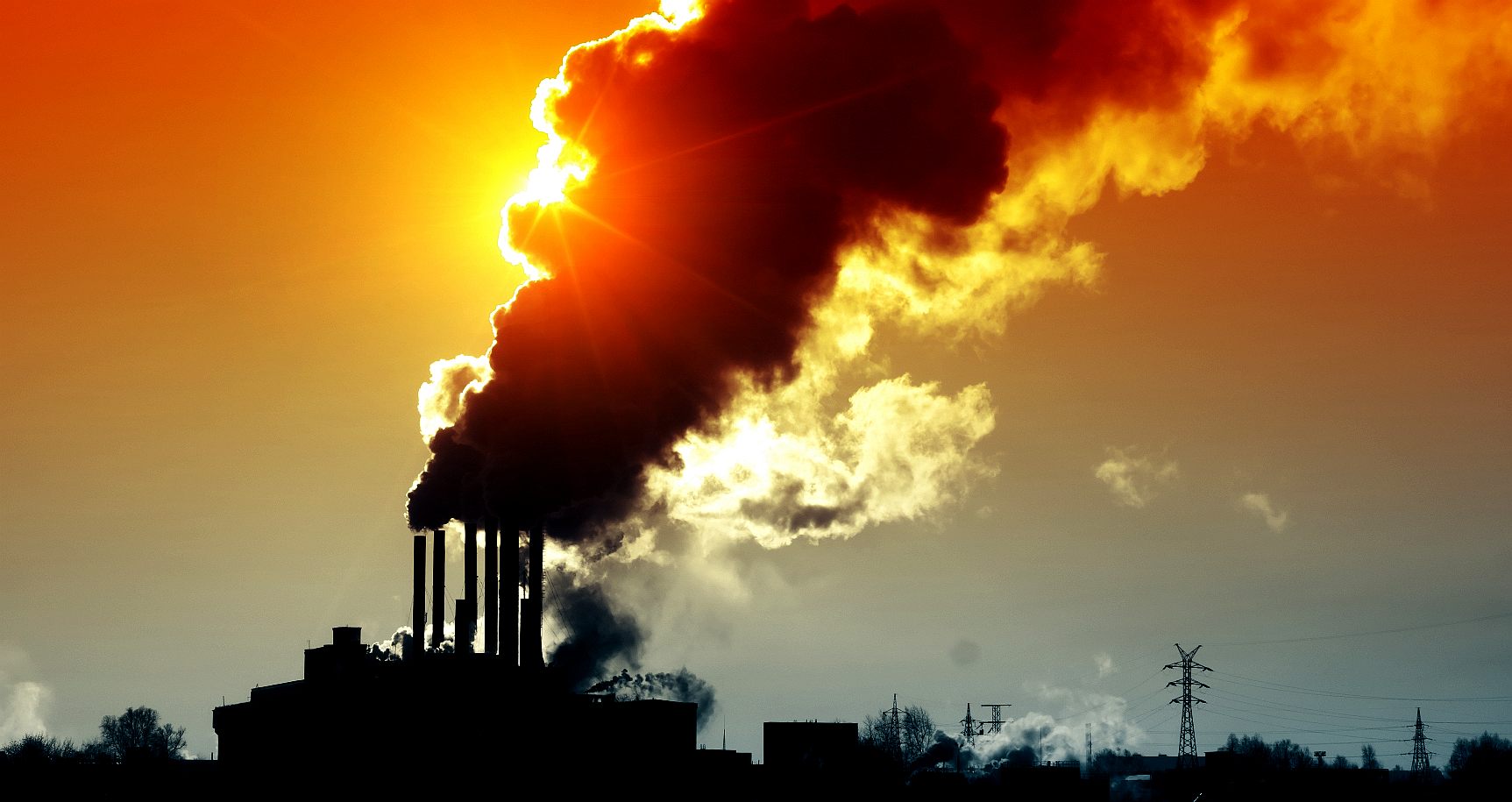 COP HISTORY
1995 COP 1, BERLIN, GERMANY
1996 COP 2, GENEVA, SWITZERLAND
1997 COP 3, KYOTO, JAPAN
1998 COP 4, BUENOS AIRES, ARGENTINA
1999 COP 5, BONN, GERMANY
2000:COP 6, THE HAGUE, NETHERLANDS
2001 COP 7, MARRAKECH, MOROCCO
2002 COP 8, NEW DELHI, INDIA
2003 COP 9, MILAN, ITALY
2004 COP 10, BUENOS AIRES, ARGENTINA
2005 COP 11/CMP 1, MONTREAL, CANADA
2006 COP 12/CMP 2, NAIROBI, KENYA
2007 COP 13/CMP 3, BALI, INDONESIA

2008 COP 14/CMP 4, POZNAN, POLAND
2009 COP 15/CMP 5, COPENHAGEN, DENMARK
2010 COP 16/CMP 6, CANCUN, MEXICO
2011 COP 17/CMP 7, DURBAN, SOUTH AFRICA
2012 COP 18/CMP 8, DOHA, QATAR
2013 COP 19/CMP 9, WARSAW, POLAND
2014 COP 20/CMP 10, LIMA, PERU
2015 COP 21/CMP 11, Paris, France
2016 COP 22/CMP 12/CMA 1, Marrakech, Morocco
2017 COP 23/CMP 13/CMA 2, Bonn, Germany
2018 COP 24/CMP 14, Katowice, Poland
2019 COP 25/CMP 15/ Santiago, Chile (venue moved)

2019 COP25/CMP 15, Madrid, Spain
SIX STEPS TOWARD A COOLER PLANET
1. TRANSPORT: Phase out polluting vehicles. Government aims to end the sale of new petrol, and diesel vehicles by 2040 but have no infrastructure plan to support such ambition. Marine transport can be carbon neutral.
2. RENEWABLES: Renewable energy should replace carbon-based fuels (coal, oil and gas) in our electricity, heating and transport.
3. HOUSING: On site micro or macro generation is the best option, starting with new build homes.
4. AGRICULTURE: We need trees to absorb carbon emissions from a growing population, flying, and to build new homes. Reducing food waste and promoting less energy intensive eating habits such as no meat Mondays.
5. INDUSTRY: Factories should be aiming for solar heating and onsite renewable energy generation.
6. POLITICS: - National governing bodies need to adopt policies to eliminate administrative wastages, to include scaling down spending on war machines, educating the public and supporting sustainable social policies that mesh with other cultures.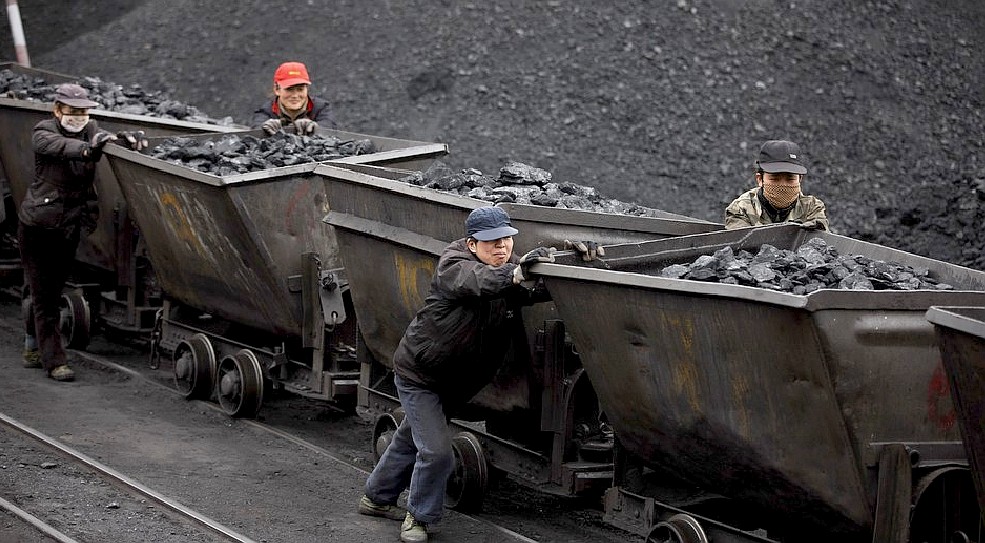 IT US KILLS GETTING IT OUT - Mining is traditionally a dangerous occupation. If a mine collapse does not get you, the carcinogenic dust will do your lungs no good.
1995 COP 1, BERLIN, GERMANY
1996 COP 2, GENEVA, SWITZERLAND
1997 COP 3, KYOTO, JAPAN
1998 COP 4, BUENOS AIRES, ARGENTINA
1999 COP 5, BONN, GERMANY
2000:COP 6, THE HAGUE, NETHERLANDS
2001 COP 7, MARRAKECH, MOROCCO
2002 COP 8, NEW DELHI, INDIA
2003 COP 9, MILAN, ITALY
2004 COP 10, BUENOS AIRES, ARGENTINA
2005 COP 11/CMP 1, MONTREAL, CANADA
2006 COP 12/CMP 2, NAIROBI, KENYA
2007 COP 13/CMP 3, BALI, INDONESIA
2008 COP 14/CMP 4, POZNAN, POLAND
2009 COP 15/CMP 5, COPENHAGEN, DENMARK
2010 COP 16/CMP 6, CANCUN, MEXICO
2011 COP 17/CMP 7, DURBAN, SOUTH AFRICA
2012 COP 18/CMP 8, DOHA, QATAR
2013 COP 19/CMP 9, WARSAW, POLAND
2014 COP 20/CMP 10, LIMA, PERU
2015 COP 21/CMP 11, Paris, France
2016 COP 22/CMP 12/CMA 1, Marrakech, Morocco
2017 COP 23/CMP 13/CMA 2, Bonn, Germany
2018 COP 24/CMP 14/CMA 3, Katowice, Poland
2019 COP 25/CMP 15/CMA 4, Santiago, Chile
2020 COP 26/CMP 16/CMA 5, Glasgow, Scotland
2021 COP 26/ Glasgow, Scotland 1-12 November
2022 COP 27/ TBA
DESERTIFICATION COP HISTORY
| | |
| --- | --- |
| COP 1: Rome, Italy, 29 Sept to 10 Oct 1997 | COP 9: Buenos Aires, Argentina, 21 Sept to 2 Oct 2009 |
| COP 2: Dakar, Senegal, 30 Nov to 11 Dec 1998 | COP 10: Changwon, South Korea, 10 to 20 Oct 2011 |
| COP 3: Recife, Brazil, 15 to 26 Nov 1999 | COP 11: Windhoek, Namibia, 16 to 27 Sept 2013 |
| COP 4: Bonn, Germany, 11 to 22 Dec 2000 | COP 12: Ankara, Turkey, 12 to 23 Oct 2015 |
| COP 5: Geneva, Switzerland, 1 to 12 Oct 2001 | COP 13: Ordos City, China, 6 to 16 Sept 2017 |
| COP 6: Havana, Cuba, 25 August to 5 Sept 2003 | COP 14: New Delhi, India, 2 to 13 Sept 2019 |
| COP 7: Nairobi, Kenya, 17 to 28 Oct 2005 | COP 15: 2020 |
| COP 8: Madrid, Spain, 3 to 14 Sept 2007 | COP 16: 2021 |
BIODIVERSITY COP HISTORY
| | |
| --- | --- |
| COP 1: 1994 Nassau, Bahamas, Nov & Dec | COP 8: 2006 Curitiba, Brazil, 8 Mar |
| COP 2: 1995 Jakarta, Indonesia, Nov | COP 9: 2008 Bonn, Germany, May |
| COP 3: 1996 Buenos Aires, Argentina, Nov | COP 10: 2010 Nagoya, Japan, Oct |
| COP 4: 1998 Bratislava, Slovakia, May | COP 11: 2012 Hyderabad, India |
| EXCOP: 1999 Cartagena, Colombia, Feb | COP 12: 2014 Pyeongchang, Republic of Korea, Oct |
| COP 5: 2000 Nairobi, Kenya, May | COP 13: 2016 Cancun, Mexico, 2 to 17 Dec |
| COP 6: 2002 The Hague, Netherlands, April | COP 14: 2018 Sharm El-Sheikh, Egypt, 17 to 29 Nov |
| COP 7: 2004 Kuala Lumpur, Malaysia, Feb | COP 15: 2020 Kunming, Yunnan, China |
LINKS & REFERENCE
https://news.un.org/en/story/2022/10/1129947
https://www.theguardian.com/environment/2022/nov/06/cop27-delayed-start-tussle-over-agenda-for-talks