You can either sail the Channel or take a ferry. A very few have swum across, but it is rather demanding and not as efficient as using a boat. Sailing boats are clean, using wind energy from nature most of the time.
At the moment virtually all ferries are heavy oil bunker fuelled and must now comply with stricter MARPOL rules imposed by the International Maritime Organization aimed at reducing sulfur emissions that are one of the causes of acid oceans.
The new regulations are likely to mean higher operating costs for ferry operators, so higher crossing charges for holiday makers. At least that is thought to be the case, and if so, it opens the doors to a new era of zero carbon travel, where electrically propelled ships might come into their own.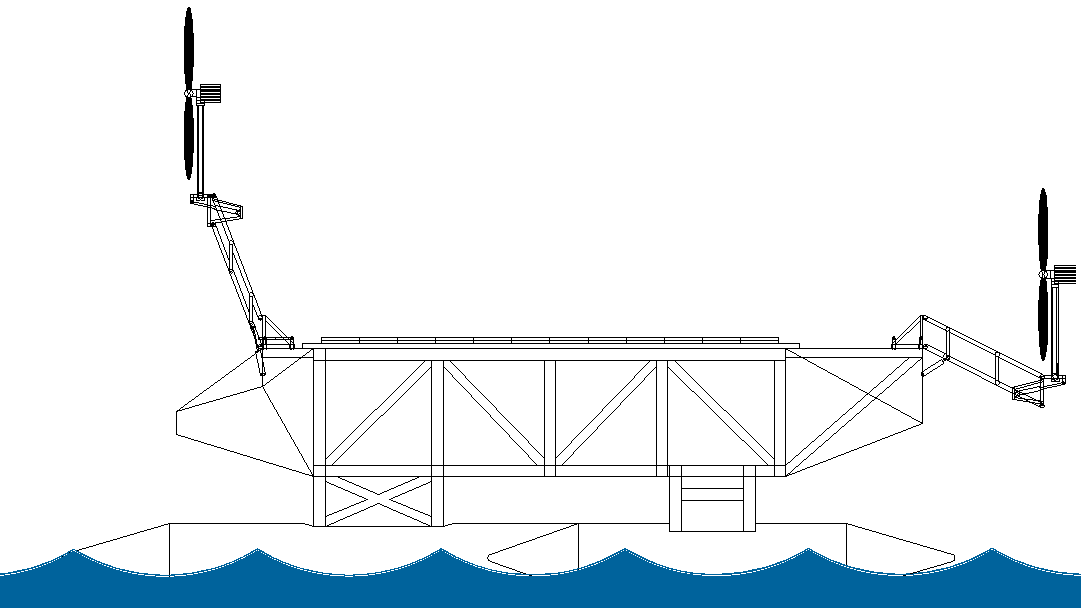 ZERO CARBON GAME CHANGER - This diagram of a proposed cross-channel vessel shows a 2 wind turbine configuration allied to 58 solar panels to provide 16.7kW of generating power peak to drive a 12 to 16 tons, also utilizing a battery bank as a booster for enhanced performance. The passenger area of the Cross Channel Challenger is partly enclosed and partly exposed, though the layout can be changed to provide all open seating or all closed for up to 40 passengers. The basic design is to keep build costs low to interest ferry operators. The economics of operating such a vessel are yet to be worked out, but with marine fuels due to rise in price to meet the latest sulfur emissions regulations, solar and wind powered electric ships are sure to become a more attractive commercial proposition. Please note that this drawing is Design Copyright © September 8 2019, and the hull configuration and energy harvesting system are patent protected.
The English Channel stretches about 350 miles long and is 150 miles at its widest point, while the narrowest is a mere 21 miles in the Dover Strait.

With some of the busiest shipping lanes in the world, choosing where to cross this liquid highway, to avoid tankers and other cargo ships that pile through the Channel, can be daunting.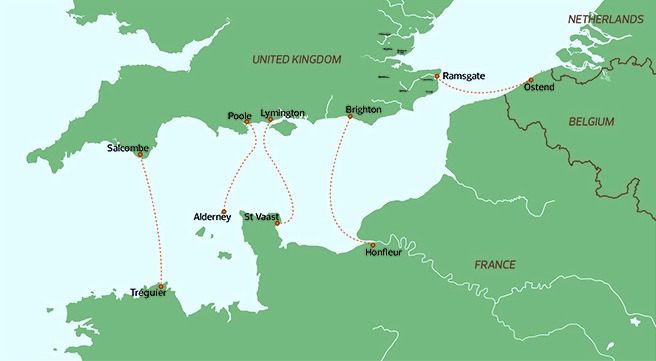 Most freighters travel between 15-18 knots, some faster, so outrunning them is energy intensive. The horizon is deceiving, with lane traffic creeping up on you alarmingly quickly. AIS is a boon here as it gives speed, course and CPA (closest point of approach) of the cargo ships.

Shipping traffic is restricted to two traffic separation schemes (TSS). Solar powered ferries should cross these on a heading at 90° to ensure a speedy transit as safely as possible and to comply with the ColRegs.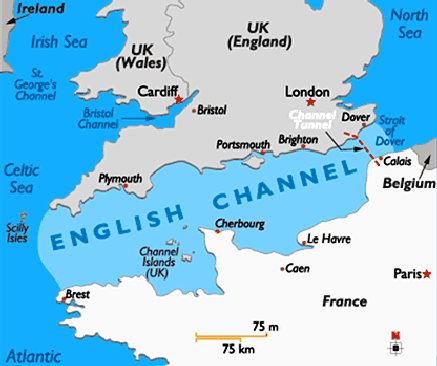 There are 13 ferries that cross the channel, which are worth keeping an eye out for to avoid a 35 knot shock to the system. On this point autonomous eyes could be a real navigation benefit.

The chief concern is shipping, which is compressed into a number of traffic separation schemes – one flowing northeast from the Dover Strait up towards Rotterdam, and the other leading north and in to Felixstowe or the Thames Estuary.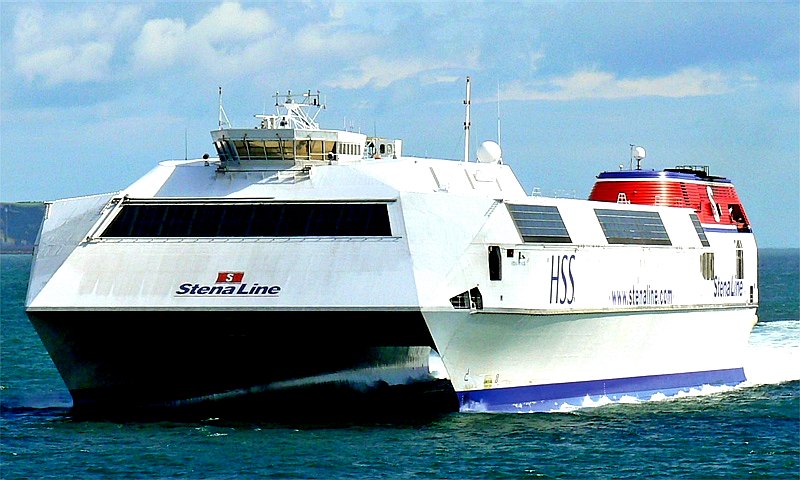 WHERE TO CROSS IF SAILING

Cherbourg is a popular Channel crossing destination for pleasure sailors for its ease of stay and proximity to both Brittany and Normandy. There are plenty of visitor berths, and plenty of space in which to manoeuvre. Facilities are very modern, and the harbour masters generally speak English.

Similarly the Channel Islands are a good stopover if you want a shortish holiday cruise, topping Cherbourg for their beauty and economic value – berths are very reasonable and diesel is VAT free.

Calais is a good destination at the Eastern end of the Channel, either for those heading East to Holland and Belgium, and also for those berthed in the South East of East England.

If heading to the Channel Islands, time your crossing through the Alderney Race carefully to avoid the 10 knot tidal stream at springs.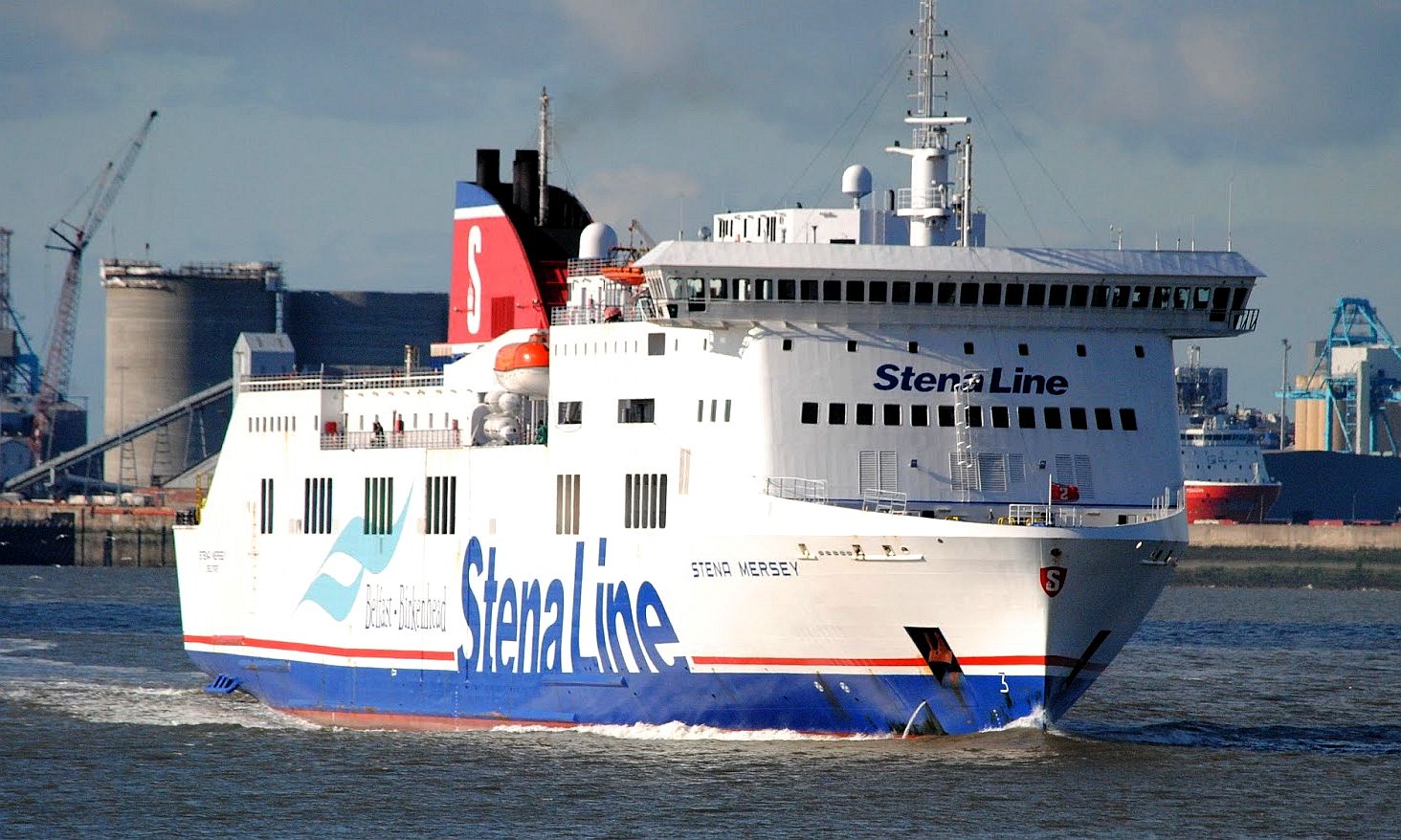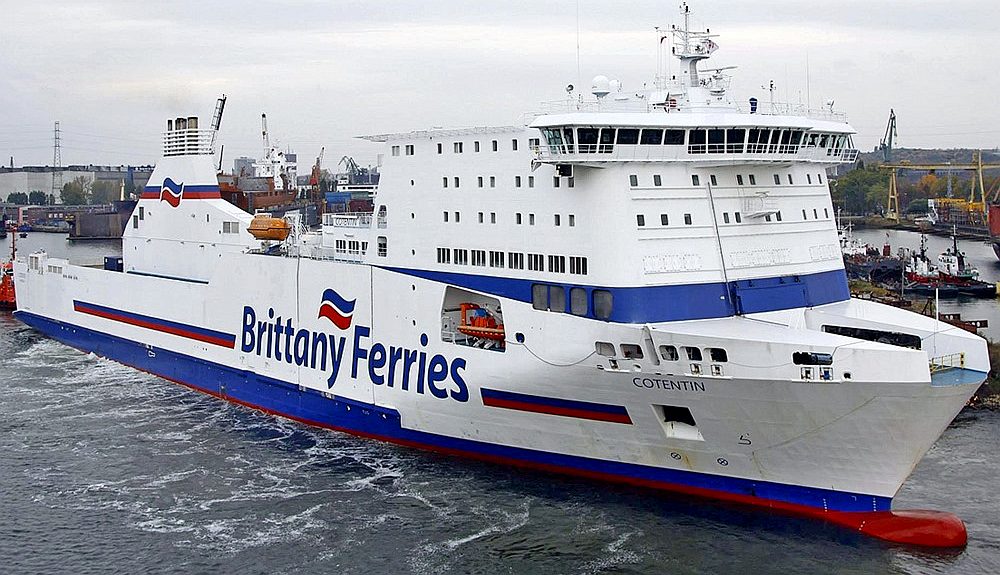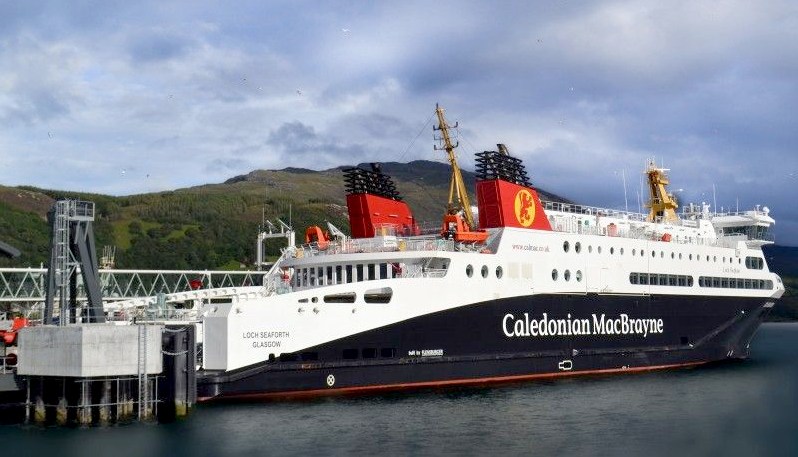 DISTANCE AND HOW LONG ?

Salcombe to Tréguier (93nm)

Poole to Alderney (68nm)

Lymington to St-Vaast-la-Hougue (72nm)

Brighton to Honfleur (86nm)

Ramsgate to Ostend (65nm)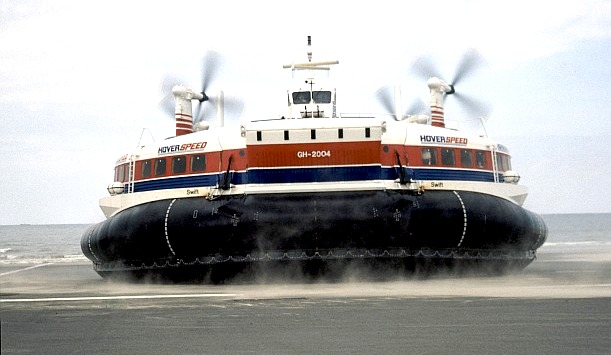 For those of us without a boat of our own, taking a ferry crossing to France is one of the most popular ways to enjoy the beautiful sights and sounds of mainland Europe and France itself.
DFDS offer daily Cross Channel ferry services from two ports in the UK, including the main port Dover as well as and additional service from Newhaven. The routes connect the UK with 3 ports across The Channel including Dieppe, Dunkirk and France's main port, Calais.
DFDS ferries offer crossings from:

Dover to Calais = 90 minutes

Dover to Dunkirk = 120 mins

Newhaven to Dieppe = 240 mins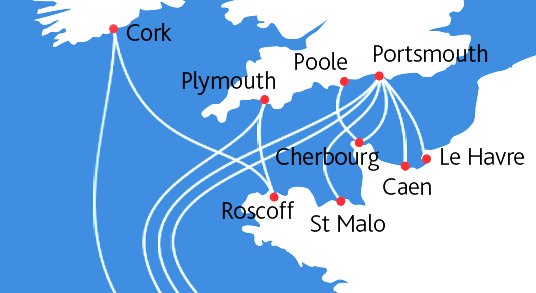 Brittany ferries offer a high speed crossing from Portsmouth to Cherbourg on a catamaran that takes just 180 minutes. This fast ferry is called the Normandie Express - taking just 3 hours to sail from port to port, this speedy catamaran carries up to 850 passengers and 235 cars on each crossing.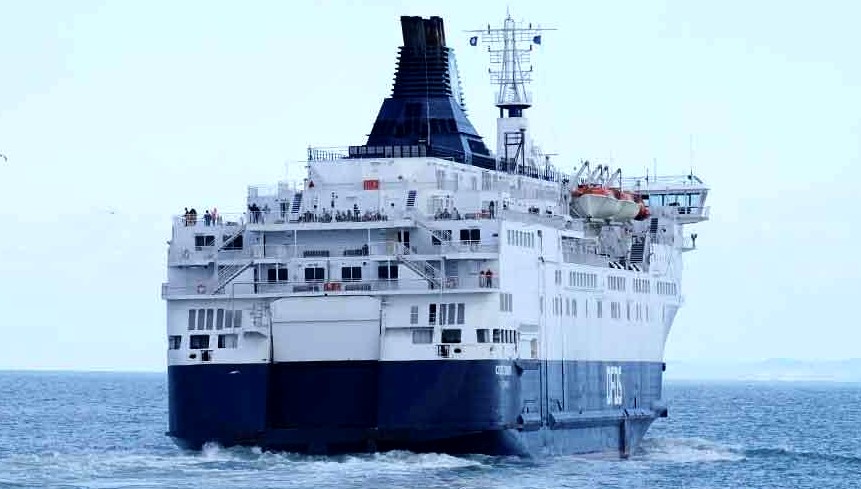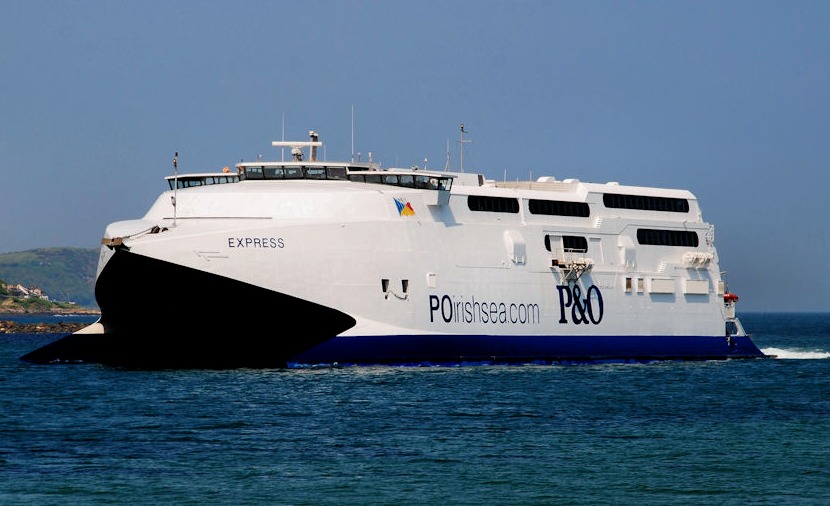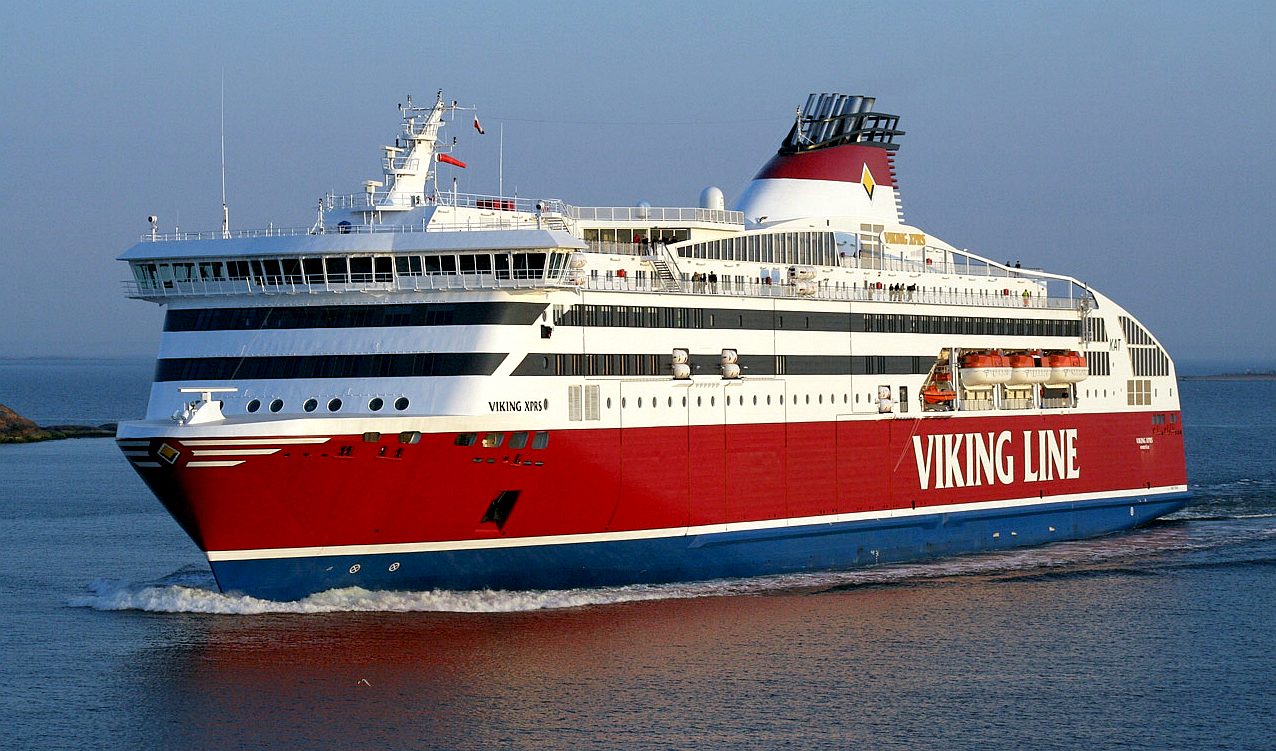 INTERFACING

Speaking a little French can be very helpful: "Bonjour, je suis un beateau moteur, et je voudrais une port du place, s'il vous plait."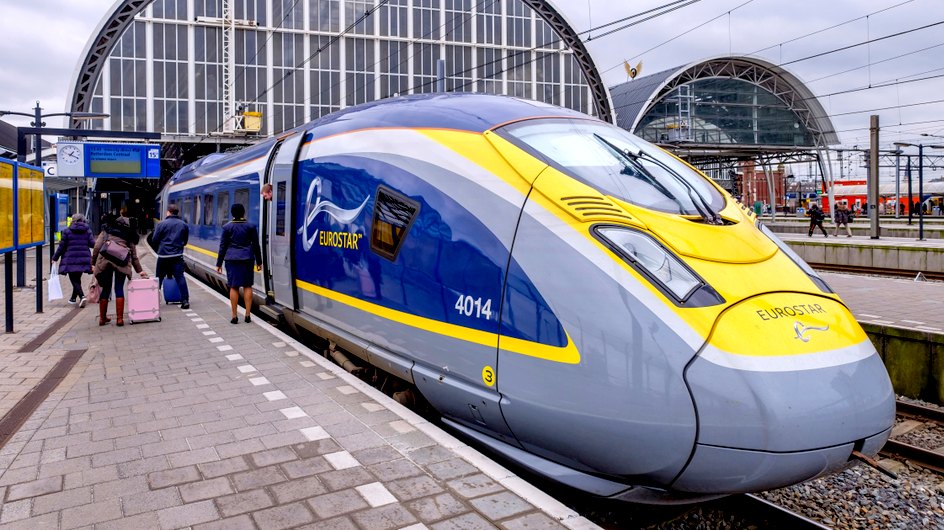 EUROSTAR
Another way to get across that English Channel is by the Eurostar service. This is the high-speed passenger train linking London with Paris, Lille & Brussels via the Channel Tunnel at up to 300km/h or 186 mph. Eurostar is owned 55% by SNCF French Railways, 5% by SNCB Belgian Railways & 40% originally by the UK government but now sold to overseas investors. Don't confuse Eurostar with Eurotunnel, who own the Channel Tunnel and whose car-carrying trains shuttle vehicles across the Channel.