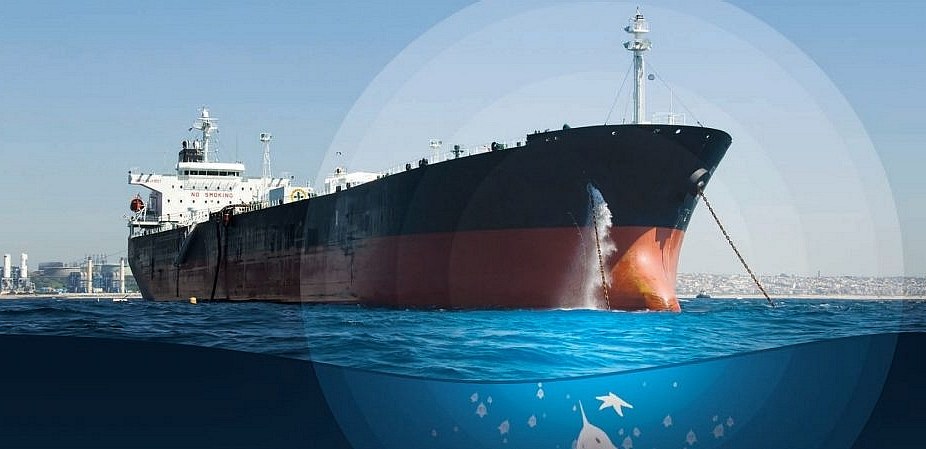 In 2018 historic targets were agreed within International Maritime Organization (IMO) to cut the total net global GHG emissions from international shipping by at least 50% by 2050, to reduce carbon intensity by at least 40% by 2030 compared to a 2008 benchmark and to completely decarbonise shipping by the end of the century.
This is a tough call, but is achievable with a move to renewable energy combined with a gradual phasing out of fossil fuels, though at first with shipping adding solar panels and small wind turbines to supplement dirty power sources. Such moves will require flexible thinking on the part of operators, inevitably with strict enforcement, should the existing fleet be patched instead of replaced.

Presently shipping accounts for around 2.5% of global GHG emissions and although ships are becoming more efficient, due to increasing global trade this contribution is increasing. These emissions are more than any EU state and if the sector was a country, it would rank as the sixth highest in the world. In 2015, shipping accounted for 13% of overall EU greenhouse gas emissions from the transport sector.
Overwhelmingly, long distance shipping accounts for the majority of GHG emissions and its decarbonisation is particularly challenging. It is expected that solutions will need to combine a variety of technologies, operational practices, energy sources and efficiency measures.
HOW DO WE GET THERE ?

The European Commission envisage that working together with, for example operators, ship builders, marine equipment manufacturers, fuel and energy suppliers and others research will address the development of technologies combined with operational practices to substantially reduce GHG emissions from long distance shipping in line with the IMO's targets, without increasing other forms of pollution.

Excluding fuel development, a wide range of potential solutions can be proposed including the use of wind and solar assistance combined with efficiency improvements and other alternate energies.
Solutions can be proposed in combination and should take into account the likely availability of infrastructure (including bunkering) on long distance routes. Solutions should also take into account the CO2 equivalent from any reduction of black carbon emissions.
HORIZON CALL: SEPTEMBER 2019 - JANUARY 2020 - DECARBONISING LONG DISTANCE SHIPPING
In relation to the above targets and the above call, costs, GHG reductions and any other potential waste streams will need to be convincingly analysed using real data and testing programmes in addition to theoretical analysis.

Implications for the provision of new infrastructures would need tol be quantified and assessed.

To at least TRL5, technologies, systems and practices should be tested at full scale on operational shipping. The differences between predicted and measured data should be identified.

Any reduction in GHG emissions that are founded upon innovative operational practices would need to be robustly benchmarked against the current state of the art, for example concerning ship routings and speeds through the use of "big" AIS "data" and/or other satellite data.

A robust communication strategy would need to be developed and implemented so as to ensure wider public engagement as well as a strong engagement with the global shipping sector and its customers.

Cooperation with IMO and EU activities and fora concerning the decarbonisation of shipping is encouraged to build upon and cooperate with any related activities and research. Such projects should request funding in the range of €5 to 10 million euros to allow specific challenges to be addressed appropriately.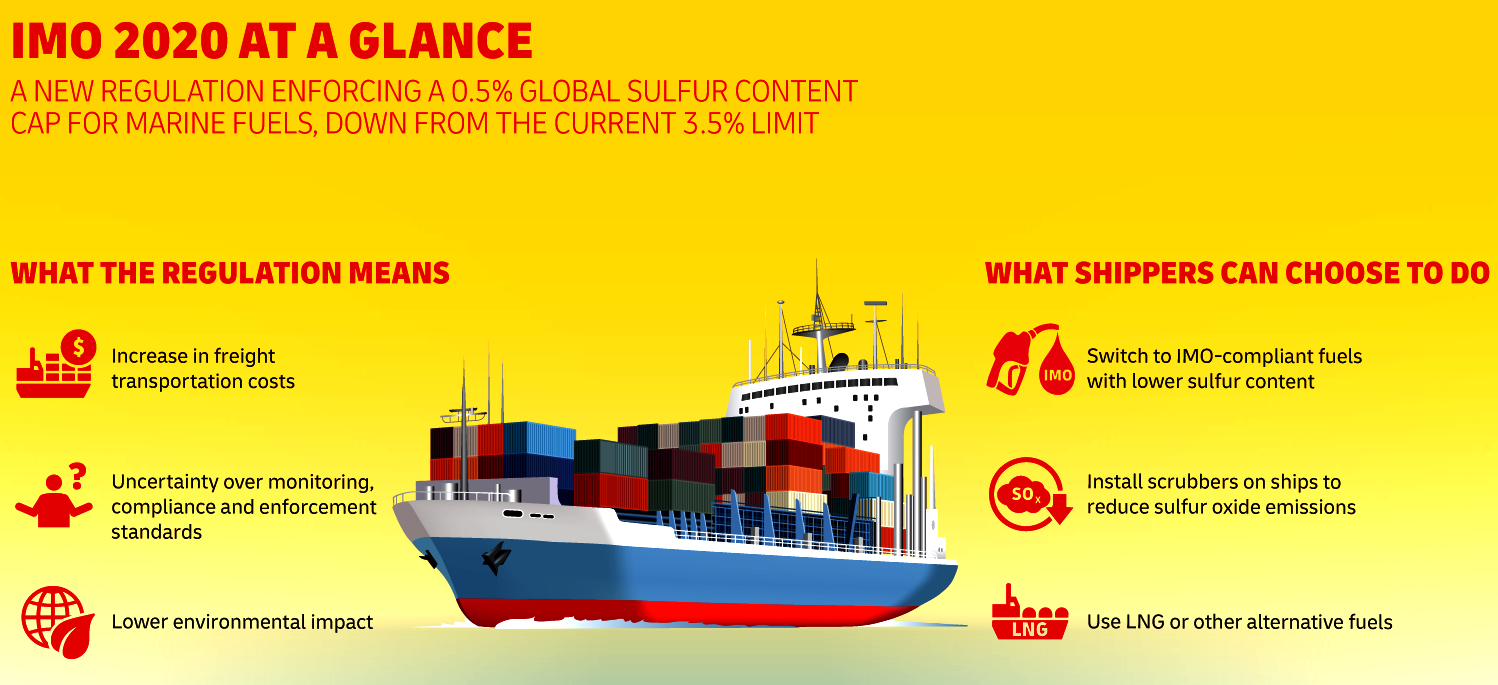 UN SUMMIT CLIMATE CHANGE - Beginning on Jan. 1, 2020, the International Maritime Organization (IMO) is set to enact the Annex VI of the International Convention for the Prevention of Pollution from Ships (MARPOL Convention), which lowers the maximum sulfur content of marine fuel oil used in ocean-going vessels from 3.5% to 0.5%.
In its most recent Short-Term Energy Outlook, the US Energy Information Administration expects that, starting in this year's fourth quarter, this regulation will encourage global refiners to increase refinery runs and maximize upgrading of high-sulfur heavy fuel oil into low-sulfur distillate fuel to create compliant bunker fuels.
EIA expects total US refinery runs to increase by 4% from 2019 to reach a record level of 17.9 million b/d on average in 2020, resulting in refinery utilization rates that average 96%. EIA forecasts that one of the most significant impacts from the regulations will be on diesel wholesale margins, which increase from an average of 43¢/gal in 2018 to 48¢/gal in 2019 and then to 65¢/gal in 2020.
Ships can get avoid using the new fuel, which will be more expensive, by equipping themselves with multi-million dollar scrubbers to limit sulfur emissions from the current fuel. But a limited amount of ships can make those changes because it is costly and it may not be worthwhile on an older vessel.

The new regulations are the result of a recommendation that came from a subcommittee at the United Nations more than a decade ago and was adopted in 2016 by the UN's IMO, which sets rules for shipping safety, security and pollution.

More than 170 countries including the U.S. have signed on to the fuel change. Starting in 2020, ships found in violation of the new laws risk being impounded, and ports in cooperating countries are expected to police visiting vessels.

"This is the biggest change in fuel specifications since lead was taken out of gasoline, and it's global," said Tom Kloza, head of global energy analysis at Oil Price Information Service. The phaseout of lead additives in fuels first began in 1970s but was mostly eliminated in the 1980s, and the final additives were banned in the 1990s.

The shipping industry will have to make its switch over to the new fuel on a hard deadline.

Some companies have added new ships that run on liquified natural gas, but that is limited. Fleets are expected to increasingly add LNG fueled ships but the transition could take a number of years. The shipping industry now uses more than 5 million barrels of fuel a day, including the high sulfur fuel, lighter marine fuel and a tiny amount of LNG, according to Citigroup.

"The fuel now used in shipping is the bottom of the barrel. It's a very heavy black diesel oil that shippers use because it's cheap. It also is one of the most polluting fuels. So it's understandable people would want to regulate it. The whole purpose of this regulation change is to protect human health. That's why it was proposed in 2007," said Rick Joswick, head of oil pricing and trade flow analytics at S&P Global Platts.
THE EXPECTED IMPACTS:

1. Development of innovative solutions to decarbonise shipping that exceed the IMO's 2050 target to decarbonise by 50% and which are applicable to ship types that are the largest emitters of GHGs such as: bulk carriers, tankers, container ships, cruise ships and passenger liners.
2. Establishment of robust benchmarks and methods which will provide wide confidence of the "real world" impacts from any specific GHG reduction measure including potential scalability and any secondary environmental impacts.
3. Improve the competitiveness of European maritime industries and shipping companies within the field of green shipping. Increase the awareness and take up by end users.
4. Provide evidence to policy makers within EU and globally concerning infrastructure requirements necessary to meet the 2050 decarbonisations target.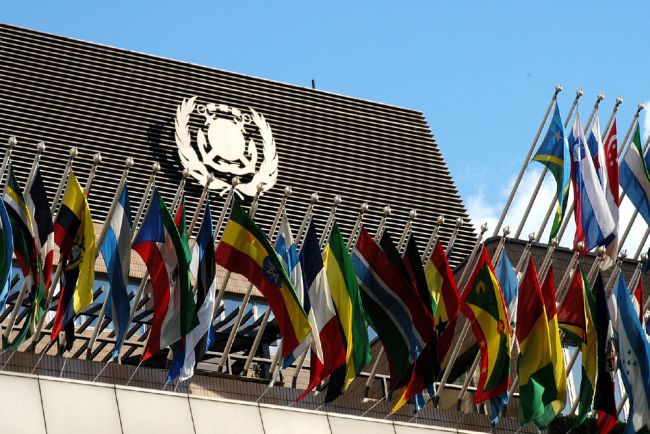 Shipping' can be considered as truly an international industry. This is because it serves more than 90% of the world's trade by the cargo transportation and other merchant ships that do so cleanly and cost effectively. As a result, any particular ship can be governed by a management chain that spans many countries, also these ships spend most of their times at sea between various jurisdictions. Therefore, it was felt in the beginning of the last century that there was a need of a universal governing body that in turn laid down rules and standards to regulate the shipping process and the industry worldwide. Thus the International maritime organization came into being.
BIODIVERSITY COP HISTORY
| | |
| --- | --- |
| COP 1: 1994 Nassau, Bahamas, Nov & Dec | COP 8: 2006 Curitiba, Brazil, 8 Mar |
| COP 2: 1995 Jakarta, Indonesia, Nov | COP 9: 2008 Bonn, Germany, May |
| COP 3: 1996 Buenos Aires, Argentina, Nov | COP 10: 2010 Nagoya, Japan, Oct |
| COP 4: 1998 Bratislava, Slovakia, May | COP 11: 2012 Hyderabad, India |
| EXCOP: 1999 Cartagena, Colombia, Feb | COP 12: 2014 Pyeongchang, Republic of Korea, Oct |
| COP 5: 2000 Nairobi, Kenya, May | COP 13: 2016 Cancun, Mexico, 2 to 17 Dec |
| COP 6: 2002 The Hague, Netherlands, April | COP 14: 2018 Sharm El-Sheikh, Egypt, 17 to 29 Nov |
| COP 7: 2004 Kuala Lumpur, Malaysia, Feb | COP 15: 2020 Kunming, Yunnan, China |
DESERTIFICATION COP HISTORY
| | |
| --- | --- |
| COP 1: Rome, Italy, 29 Sept to 10 Oct 1997 | COP 9: Buenos Aires, Argentina, 21 Sept to 2 Oct 2009 |
| COP 2: Dakar, Senegal, 30 Nov to 11 Dec 1998 | COP 10: Changwon, South Korea, 10 to 20 Oct 2011 |
| COP 3: Recife, Brazil, 15 to 26 Nov 1999 | COP 11: Windhoek, Namibia, 16 to 27 Sept 2013 |
| COP 4: Bonn, Germany, 11 to 22 Dec 2000 | COP 12: Ankara, Turkey, 12 to 23 Oct 2015 |
| COP 5: Geneva, Switzerland, 1 to 12 Oct 2001 | COP 13: Ordos City, China, 6 to 16 Sept 2017 |
| COP 6: Havana, Cuba, 25 August to 5 Sept 2003 | COP 14: New Delhi, India, 2 to 13 Sept 2019 |
| COP 7: Nairobi, Kenya, 17 to 28 Oct 2005 | COP 15: 2020 |
| COP 8: Madrid, Spain, 3 to 14 Sept 2007 | COP 16: 2021 |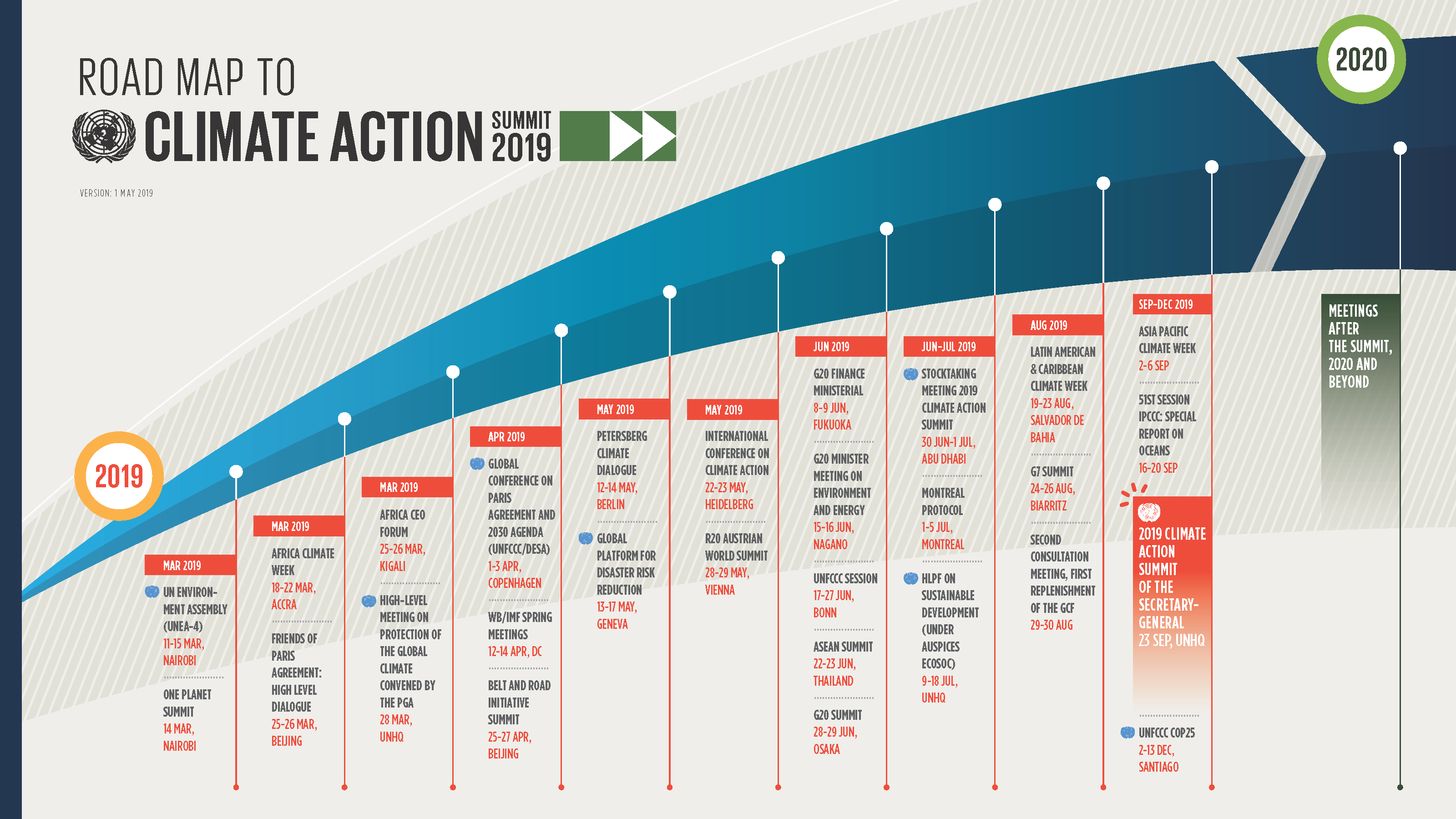 UN SUMMIT CLIMATE CHANGE - Global emissions are reaching record levels and show no sign of peaking. The last four years were the four hottest on record, and winter temperatures in the Arctic have risen by 3°C since 1990. Sea levels are rising, coral reefs are dying, and we are starting to see the life-threatening impact of climate change on health, through air pollution, heatwaves and risks to food security.
CLIMATE CHANGE COP HISTORY
| | |
| --- | --- |
| 1995 COP 1, BERLIN, GERMANY | 2008 COP 14/CMP 4, POZNAN, POLAND |
| 1996 COP 2, GENEVA, SWITZERLAND | 2009 COP 15/CMP 5, COPENHAGEN, DENMARK |
| 1997 COP 3, KYOTO, JAPAN | 2010 COP 16/CMP 6, CANCUN, MEXICO |
| 1998 COP 4, BUENOS AIRES, ARGENTINA | 2011 COP 17/CMP 7, DURBAN, SOUTH AFRICA |
| 1999 COP 5, BONN, GERMANY | 2012 COP 18/CMP 8, DOHA, QATAR |
| 2000:COP 6, THE HAGUE, NETHERLANDS | 2013 COP 19/CMP 9, WARSAW, POLAND |
| 2001 COP 7, MARRAKECH, MOROCCO | 2014 COP 20/CMP 10, LIMA, PERU |
| 2002 COP 8, NEW DELHI, INDIA | 2015 COP 21/CMP 11, Paris, France |
| 2003 COP 9, MILAN, ITALY | 2016 COP 22/CMP 12/CMA 1, Marrakech, Morocco |
| 2004 COP 10, BUENOS AIRES, ARGENTINA | 2017 COP 23/CMP 13/CMA 2, Bonn, Germany |
| 2005 COP 11/CMP 1, MONTREAL, CANADA | 2018 COP 24/CMP 14/CMA 3, Katowice, Poland |
| 2006 COP 12/CMP 2, NAIROBI, KENYA | 2019 COP 25/CMP 15/CMA 4, Santiago, Chile |
| 2007 COP 13/CMP 3, BALI, INDONESIA | 2020 COP 26/CMP 16/CMA 5, to be announced |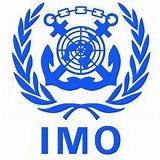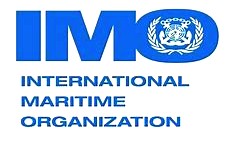 IMO CONTACTS
....

LINKS & REFERENCES
https://www.ogj.com/refining-processing/refining/operations/article/17278892/eia-imo-regulations-drive-up-us-global-refinery-runs