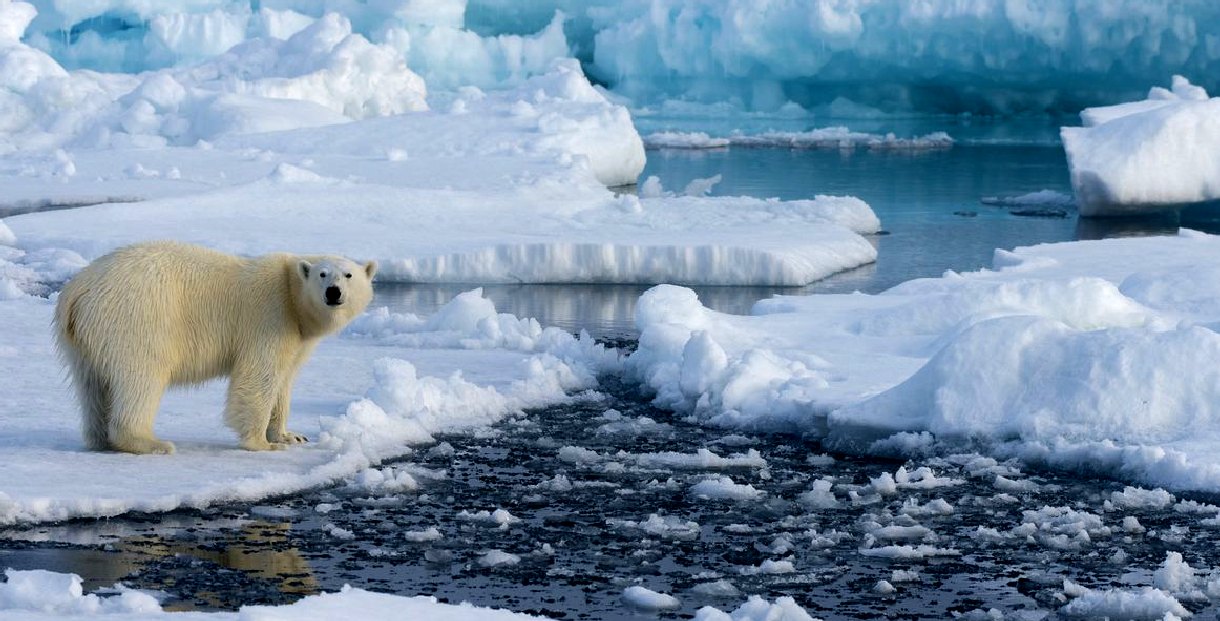 Human activities are releasing nearly 10 Gegatons of Carbon (about 36 Billion tons of CO2) into the atmosphere every year, driving atmospheric CO2 concentrations to 400 parts per million (ppm) from their pre-industrial levels of 280 ppm. This increase in CO2 and other greenhouse gases concentrations traps additional energy in the earth's climate system.
If we don't act now to curb climate change we can kiss goodbye to the planet as we know it. That is what the scientific community has been warning us about for years. But, our leaders were not listening.
Politicians are more worried about economic growth, but continuous growth is suicide when you only have one planet. We reached the safe limits for exploitation of our Earth many years ago. Hence, the rise in global temperature that continues unchecked. We crossed the line! We must do all in our power to retrace our footsteps to reduce atmospheric and ocean temperatures.
HOW DO WE MAKE THE PLANET SAFE AGAIN ?
The fact is that because we have left it so long, it may be too late to recover. Why? We may have reached the point of no return with so many species lost. WE ARE NEXT.
This is because our growing population needs feeding and to earn a living in a modern world that uses fossil fuels for just about everything - with several layers of financial burdens and then more taxes - adding to your carbon footprint. Even agriculture relies on diesel and fertilizers.
That is why we are turning to the ocean to feed ourselves and aquaculture - having drained our fisheries. Knowing this, we need to act now. NOT TOMORROW, RIGHT NOW.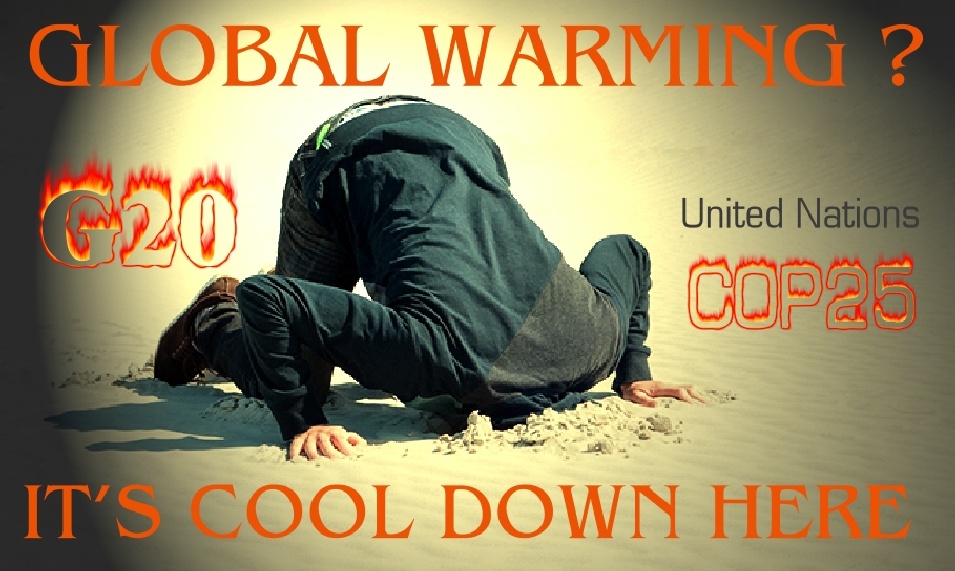 POLITICS & POWER
Politicians have known about this for over 30 years but did not want to rock the economic stability of their domains and upset all their wealthy backers - hoping the problem would go away.
It is big business that is mostly to blame for bribing the politicians to turn a blind eye using spin and deniers to perpetuate the lie that we are not in trouble. This includes banks, oil giants, car & ship makers, and house builders - or rather those who give permits to house and factory builders.
Mmmm. All that equates to lots of lovely money for the greed driven controllers, while they kill wildlife and melt the ice caps free of blame and milk the population for interest on more money lent than you should need to live sustainably. This means more carbon generation on your part for repayment. Interest payments = CO2. Borrowing more is the same as warming the planet more. Lenders should know better, but they want their Bentleys and Ferraris and they don't care how they get them.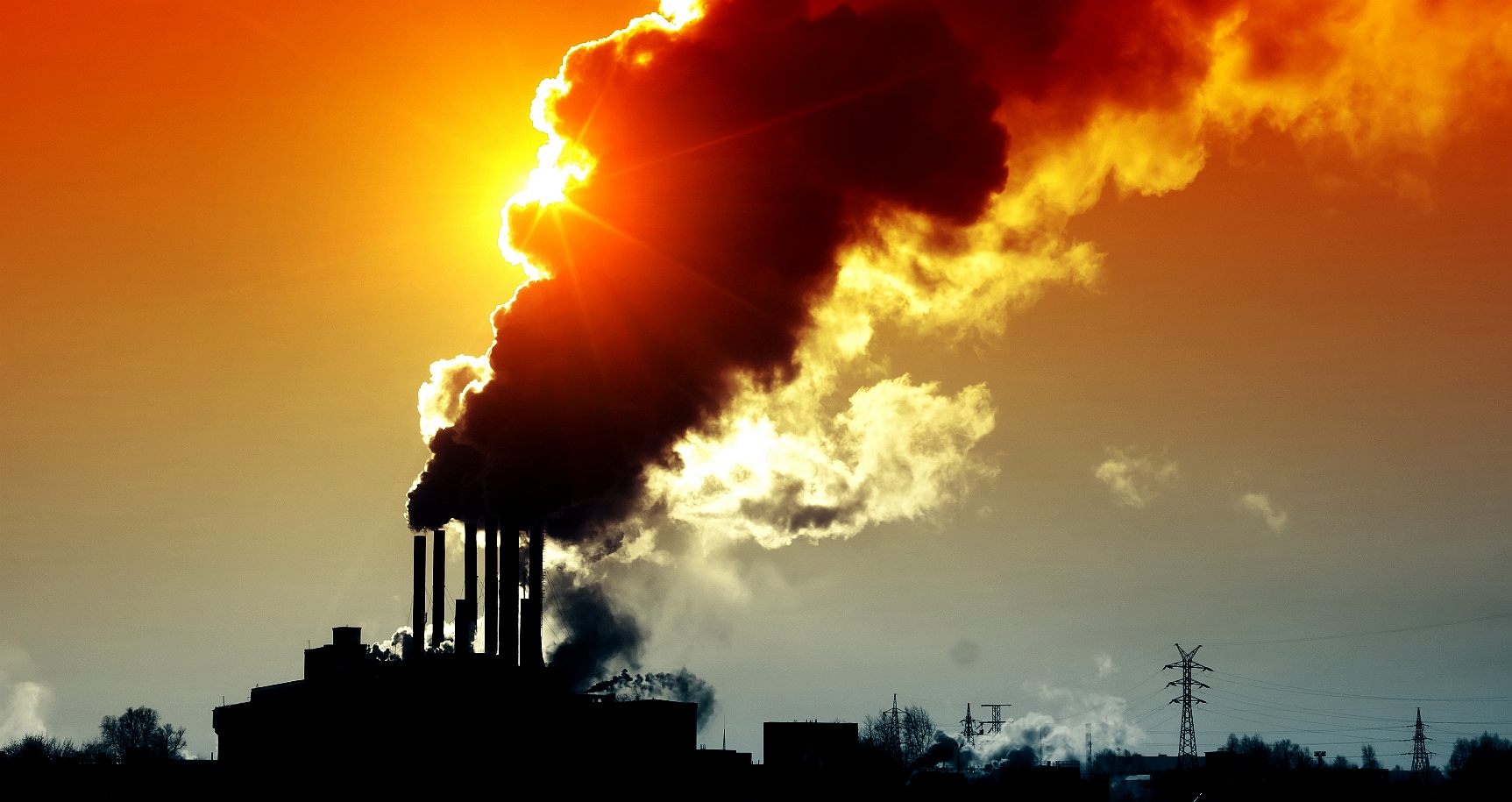 PROCEEDS OF CRIME
The climate criminals get to keep their ill gotten gains. Yes, those in positions of power who do nothing are Climate Criminals. But there is no statute to convict them! And there never will be because they make the law, despite you voting for change. Politicians and civil servants are professional liars who put spin on the facts and shroud information to control the electorate. They hate transparency and shield themselves from accountability to stay in power for as long as they can to grab as much cash as they can before they get the boot.
POPULATION
That coupled with the ease of human procreation and we are big trouble. In Africa if they over-populate their children die because there is not enough food and water to feed them. They copulate in ignorance. This is natural population control and a lesson for us all. But we only have one planet to feed a growing population. The whole world could soon be a dust bowl like some parts of Africa. We are no yet advanced enough to colonize other worlds - and never will be at this rate.
In Africa we rush food and water to keep people alive artificially as Humanitarian Aid. It is in the nature of some folk to save lives. Not so for the politicians who are doing nothing about Global Warming. It is in their nature to exploit and kill people. The only difference is that while Adolf Hitler openly exterminated millions in his death camps, modern politicians just let the system do their dirty work for them. They don't have to lift a finger, but they are murdering life on earth just as surely as if they had fired a gun or lit the gas burners.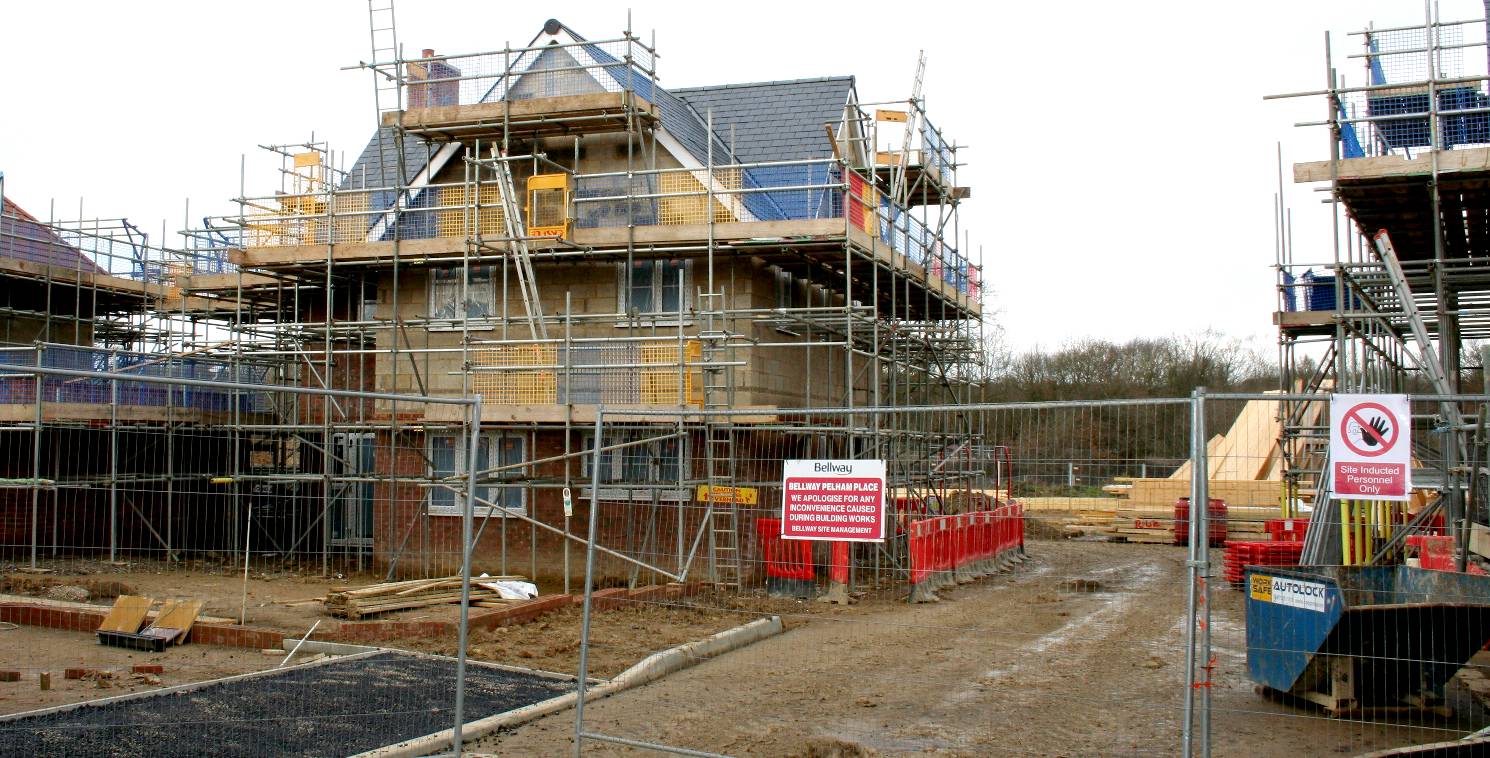 BOOMTOWN - In Sussex, Wealden District Council are allowing hundreds of luxury houses to be built without any climate offset features. There are no charging points for EVs, no solar water heaters and no solar panels. The councillors and officers responsible for encouraging these builds are proud of their achievement, where they should hang their heads in shame. These units represent carbon emissions that in turn mean the deaths of millions of animals all over the world. This picture was taken in March of 2019
CIVIL UNREST
In an information rich world many of the civilians who might not have known about the climate disaster unfolding, are only too aware of the failings of those they put faith in. Their anger at being let down is understandable, leading to mass protests and even children going on strike.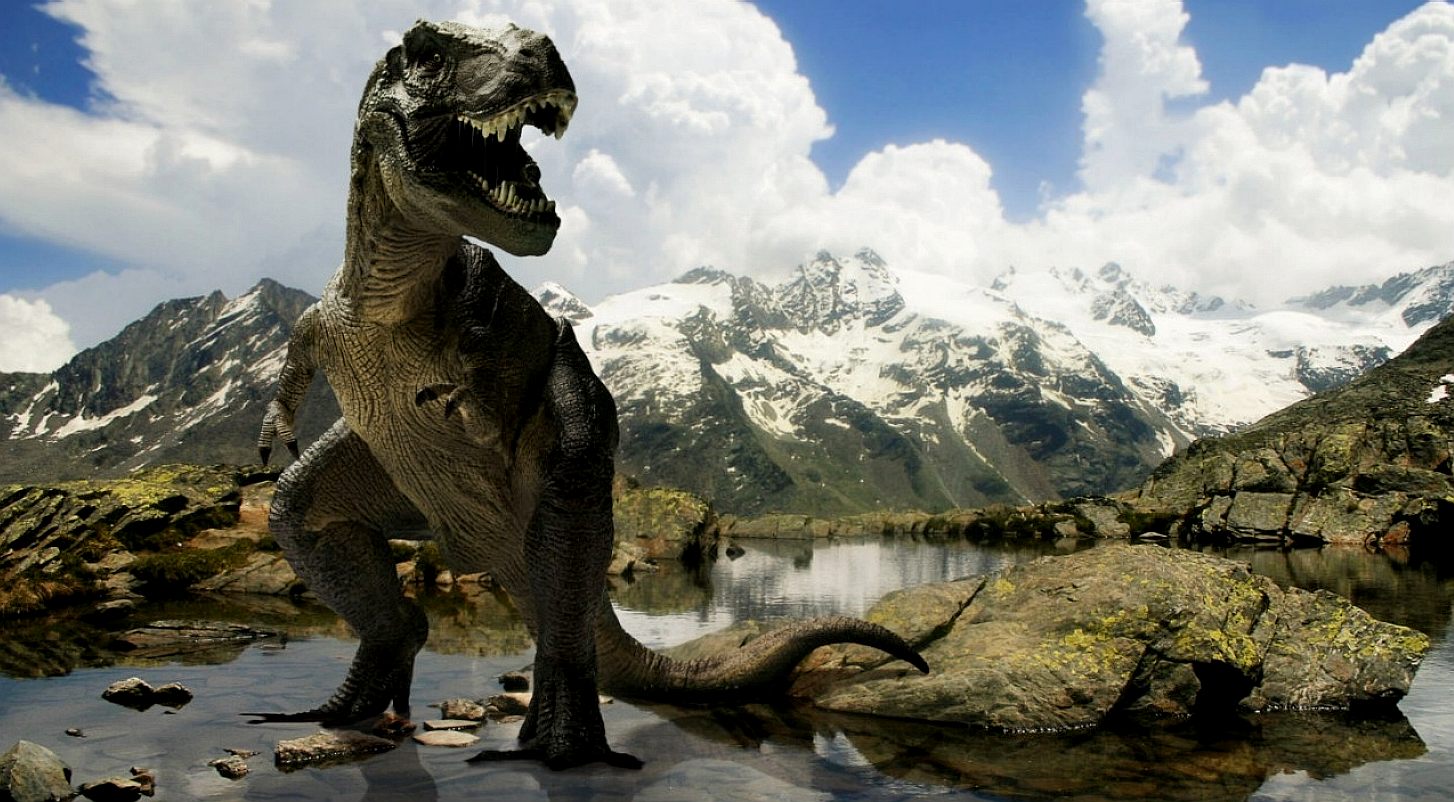 COP HISTORY
1995 COP 1, BERLIN, GERMANY
1996 COP 2, GENEVA, SWITZERLAND
1997 COP 3, KYOTO, JAPAN
1998 COP 4, BUENOS AIRES, ARGENTINA
1999 COP 5, BONN, GERMANY
2000:COP 6, THE HAGUE, NETHERLANDS
2001 COP 7, MARRAKECH, MOROCCO
2002 COP 8, NEW DELHI, INDIA
2003 COP 9, MILAN, ITALY
2004 COP 10, BUENOS AIRES, ARGENTINA
2005 COP 11/CMP 1, MONTREAL, CANADA
2006 COP 12/CMP 2, NAIROBI, KENYA
2007 COP 13/CMP 3, BALI, INDONESIA

2008 COP 14/CMP 4, POZNAN, POLAND
2009 COP 15/CMP 5, COPENHAGEN, DENMARK
2010 COP 16/CMP 6, CANCUN, MEXICO
2011 COP 17/CMP 7, DURBAN, SOUTH AFRICA
2012 COP 18/CMP 8, DOHA, QATAR
2013 COP 19/CMP 9, WARSAW, POLAND
2014 COP 20/CMP 10, LIMA, PERU
2015 COP 21/CMP 11, Paris, France
2016 COP 22/CMP 12/CMA 1, Marrakech, Morocco
2017 COP 23/CMP 13/CMA 2, Bonn, Germany
2018 COP 24/CMP 14/CMA 3, Katowice, Poland
2019 COP 25/CMP 15/CMA 4, Santiago, Chile

2020 COP 26/CMP 16/CMA 5, to be announced
POLITICS
The politics of the nation shape what happens locally and internationally. Political will is very important when it comes to implementing climate change policies in the quest for a Circular Economy. The political parties are answerable to the electorate, where for example, the present Conservative Government in the UK is not living up to its election promises on climate change or the delivery of affordable housing as one example. This leaves the door open for Labour or Liberal policies to shine with a Green hue, if only they would bite.
By way of example, in the United Kingdom the Department of Trade & Industry (Dti) have known about instant recharging for electric vehicles and low cost service stations since at least 1992 when applications for funding were rejected all the way to 1998. We imagine that a similar situation existed all over Europe and the rest of the world, where oil and profits for those moguls is steering us to the brink of extinction according to many reports. See the correspondence from the California Air Resources Board dated 1992.
What is clear is that policy makers are unable to plan ahead where they cannot see further than their noses in terms of adaptation, lacking a vision for the future marred by fingers in pies. Indeed, they are forced to run competitions to get free ideas from the collective human brain that is our society. You might as well throw the dice, for such efforts are more luck than judgement, blurred by economic considerations.
Where they were handed some part of a solution all countries rejected it, in favour of burning more oil and profiting from their inaction.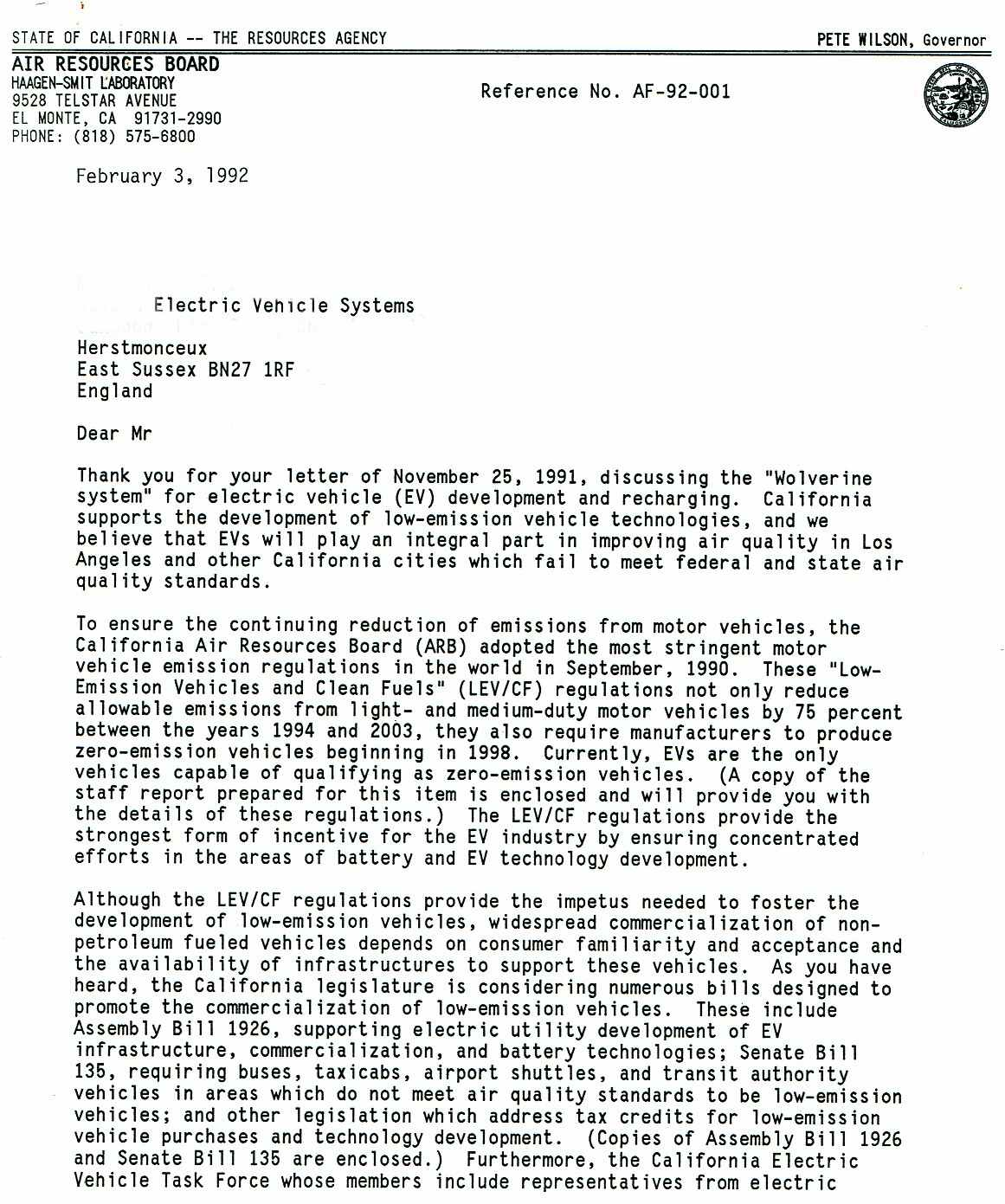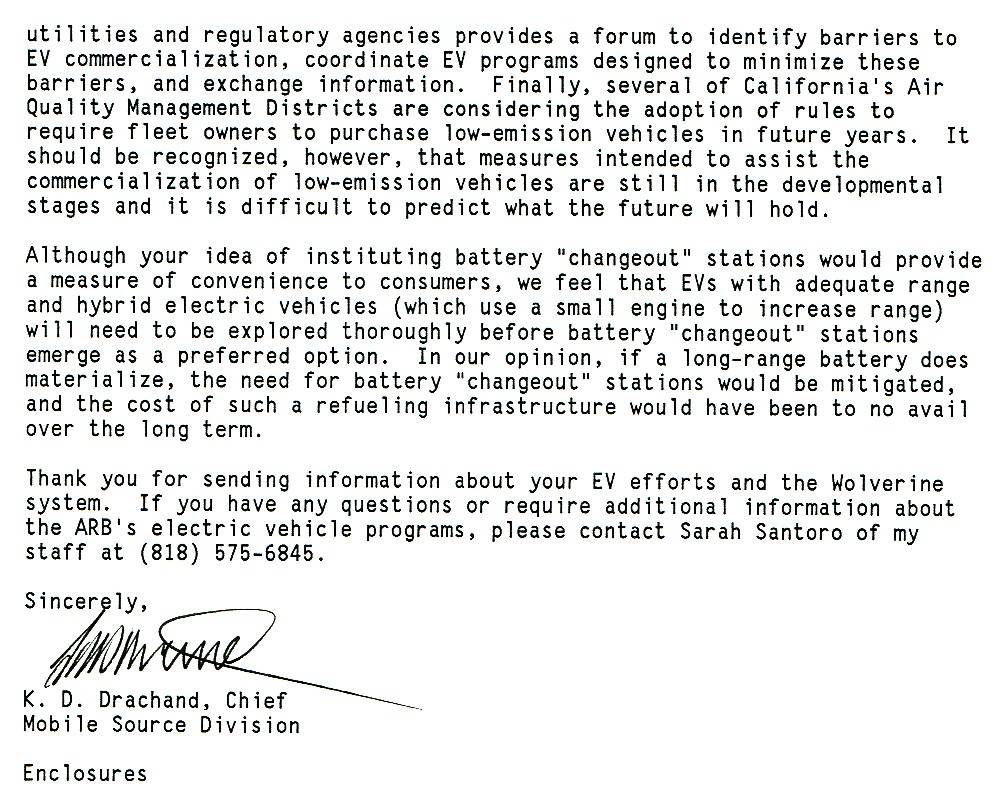 SITTING ON THE FENCE - Even a State as progressive as California is seen here to be hedging their bets as to technology, holding out for a super battery instead of going for a future-proof solution that could support any kind of battery or even fuel cells. EV ranges remain low, but EVs are now performance machines begging for service stations in the absence of fast charge points. Indeed, there is no need for fast charging points with such a system. Meantime, the planet is roasting and species all over earth dying as our politicians fiddle and squabble.
LOCAL POLITICS
Regional policies and development is dependent on the sincerity of leadership from our Members of Parliament (jn the UK), the elected members of councils and on the efficiency of civil servant staff employed at great expense to plan ahead and provide all the services we need to survive. Where we have targets set by the Climate Change Act 2008 there is no road map as to how this will be achieved.
In an example of economics V the environment, councils in the UK have been set house building targets by central government that add to global warming. Where there is no stipulation as to sustainable features councils empire build to suck in as much rating tax as they can to squander on more bad management. It's more of the same all over the UK. This is hardly surprising since the councillors granting the permissions are the same core people with the same policy officers and the same house building contractors who only apply to build what they know will turn a pretty penny.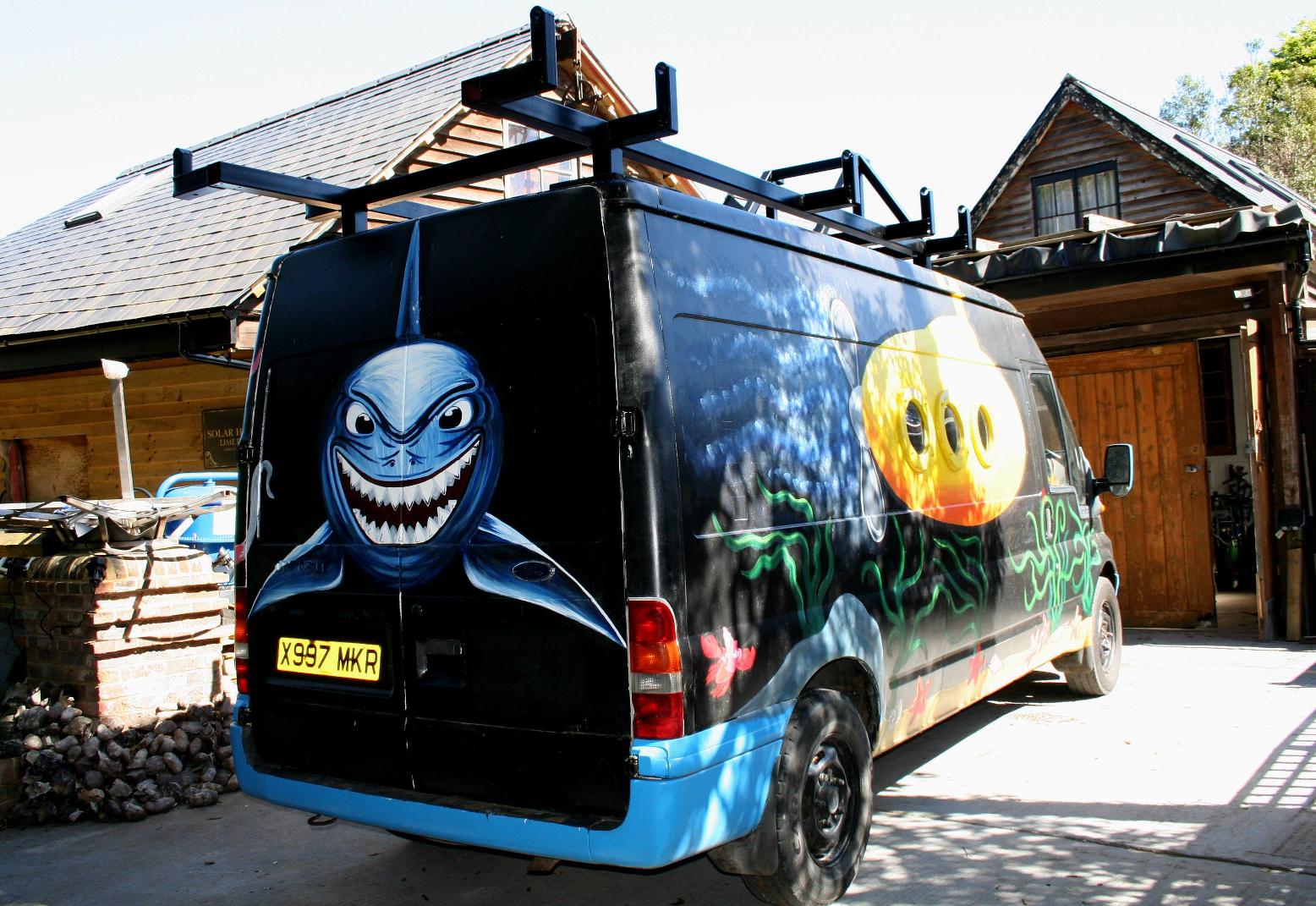 SOLAR & WIND POWERED SHIPPING - This is an experimental rig for a quarter scale SeaVax, known as RiverVax. The Cleaner Ocean Foundation is using a Ford Transit as a mobile laboratory to develop the autonomous wind and solar energy harvesting system, including robotics. This is clean energy in action, but due to funding rules in the UK projects like do not qualify for support. Nor is this work regarded as charitable under current British rules - even where it is not for profit and to benefit mankind. This is no joke, politics and policies need to catch up pretty quick, or lose out on potential solutions against climate change.
SOLUTIONS: SIX STEPS TOWARD A COOLER PLANET
1. TRANSPORT: Phase out polluting vehicles. Government aims to end the sale of new petrol, and diesel vehicles by 2040 but have no infrastructure plan to support such ambition. Marine transport can be carbon neutral.
2. RENEWABLES: Renewable energy should replace carbon-based fuels (coal, oil and gas) in our electricity, heating and transport.
3. HOUSING: On site micro or macro generation is the best option, starting with new build homes.
4. AGRICULTURE: We need trees to absorb carbon emissions from a growing population, flying, and to build new homes. Reducing food waste and promoting less energy intensive eating habits such as no meat Mondays.
5. INDUSTRY: Factories should be aiming for solar heating and onsite renewable energy generation.
6. POLITICS: - National governing bodies need to adopt policies to eliminate administrative wastages, to include scaling down spending on war machines, educating the public and supporting sustainable social policies that mesh with other cultures.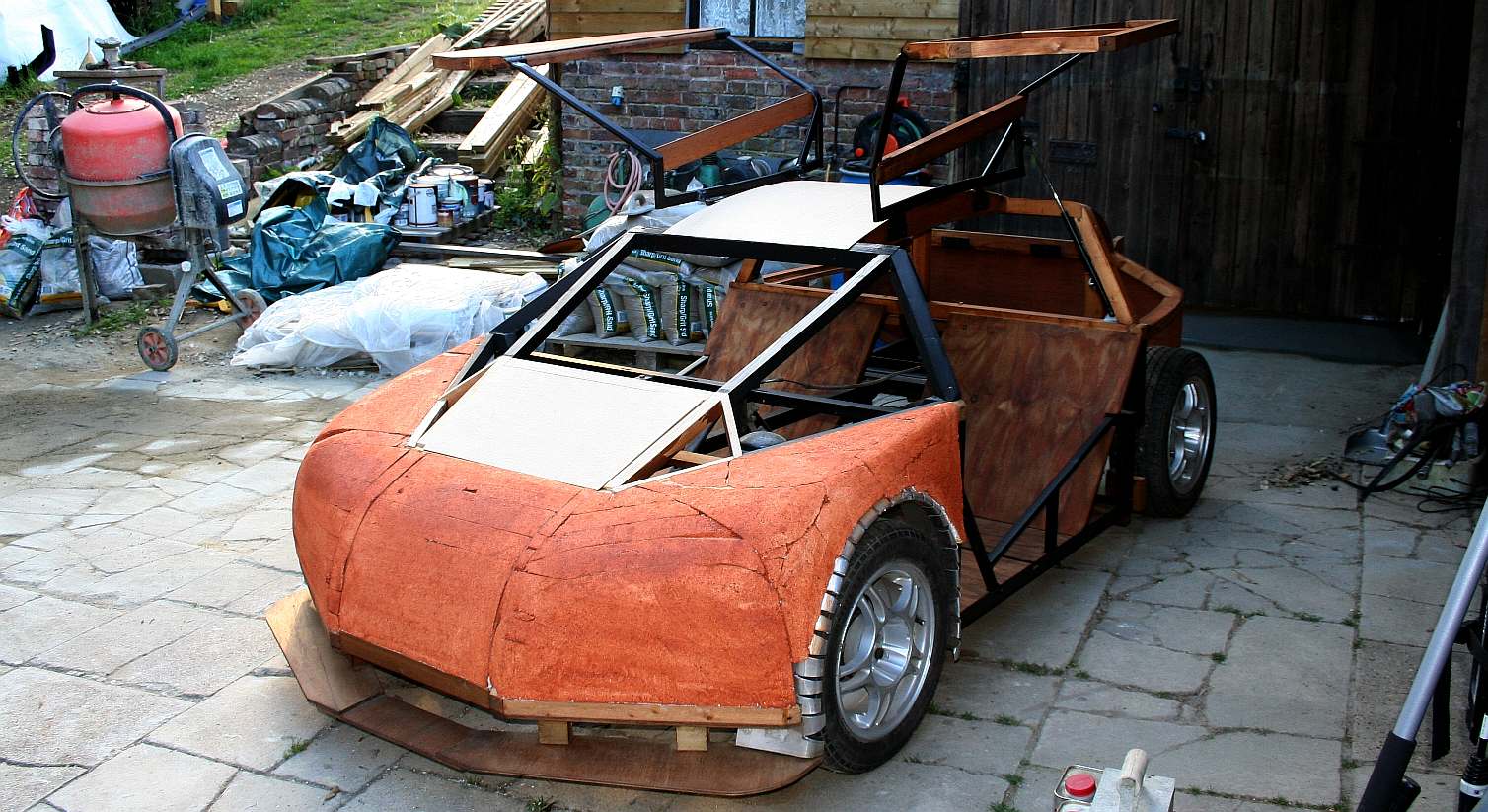 INSTANT RECHARGING FOR EV'S - This prototype electric sports car from 2014 featured instant battery cartridge exchanges with built in loaders, so providing a stop gap while service stations are installed. The technology was refused funding in the 1990s and more recently in 2016 by EDF, the French owned electricity giant - suggesting that attitudes had not changed. There are designs for low cost service forecourts on the drawing board, based on these cartridges. The bad news is that trying to get motor manufacturers to agree a universal cartridge format will be harder than converting this car, which only took a couple of months. But much more difficult than that, is getting policy makers and politicians to see the light.
ABOUT THE CLIMATE CHANGE TRUST
Our aim is to help officials to work towards a Circular Economy where they sometimes lose their way because of the day to day chores of running a country. Our job is then to help those in local and national Government positions to focus on the important issues of our time for that sustainable utopia.
Schoolchildren all over the world staged strikes in 2018 and 2019 as they lobbied their parliaments for urgent action in order to secure their future. This is a sure sign that world leaders need help.
We are politically neutral, we just want to see policies and action plans put in place that will return planet earth to a safer temperature, energy self-sufficient for industry and transport, and with housing that is genuinely affordable for the next generation to create a safe 'Circular Economy' with food security also featuring in the mix.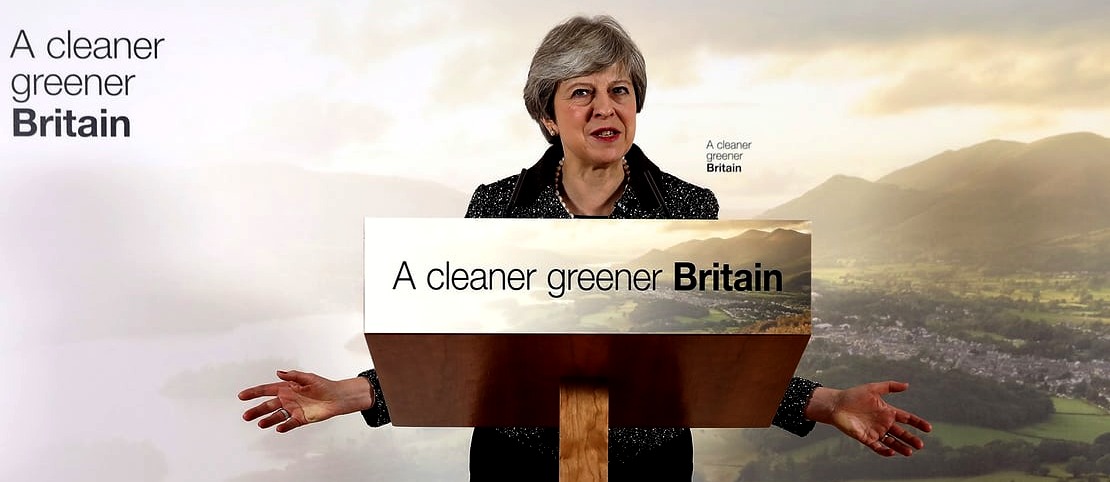 HOT AIR - Grit your teeth all you can, but it is your policies that have caused this mess. Politicians say what they think the electorate want to hear, but in reality, there is an alternative agenda. Great performance though. Oscar nomination anyone? Margaret Thatcher is to blame for the current lack of affordable housing in the UK.
WHAT IS A CIRCULAR ECONOMY
A circular economy is one that is equitable - and for that reason sustainable. The "Circular Economy" is a United Nations objective and a European Commission target that is endorsed by most other nations around the world. The fact that we may be exiting Europe with Brexit high on the political agenda, does not diminish the duty we owe to protect the natural world from human waste. Just as importantly, we need to provide affordable housing for future generations and aim towards a society where not so many people can exploit the system for personal gain. That is not to say that businesses should not make a profit. Profits are needed for forward investment, provided that they are not the fruit of immoral earnings. Here we are talking about financial slavery and the modern poverty trap created by the renting society we have created in the United Kingdom.
We hope to show politicians that clean energy and high quality pre-fabricated housing can help them to achieve their political ambitions. We are advocates of clean transport such as electric vehicles and we want to do what we can to help politicians understand the full import of plastic packaging as it affects our future food security.
These are the important issues that we hope to bring into focus for the benefit of all the citizens of the United Kingdom so that they may continue to enjoy life as much as we would like to enjoy the unscorched British countryside.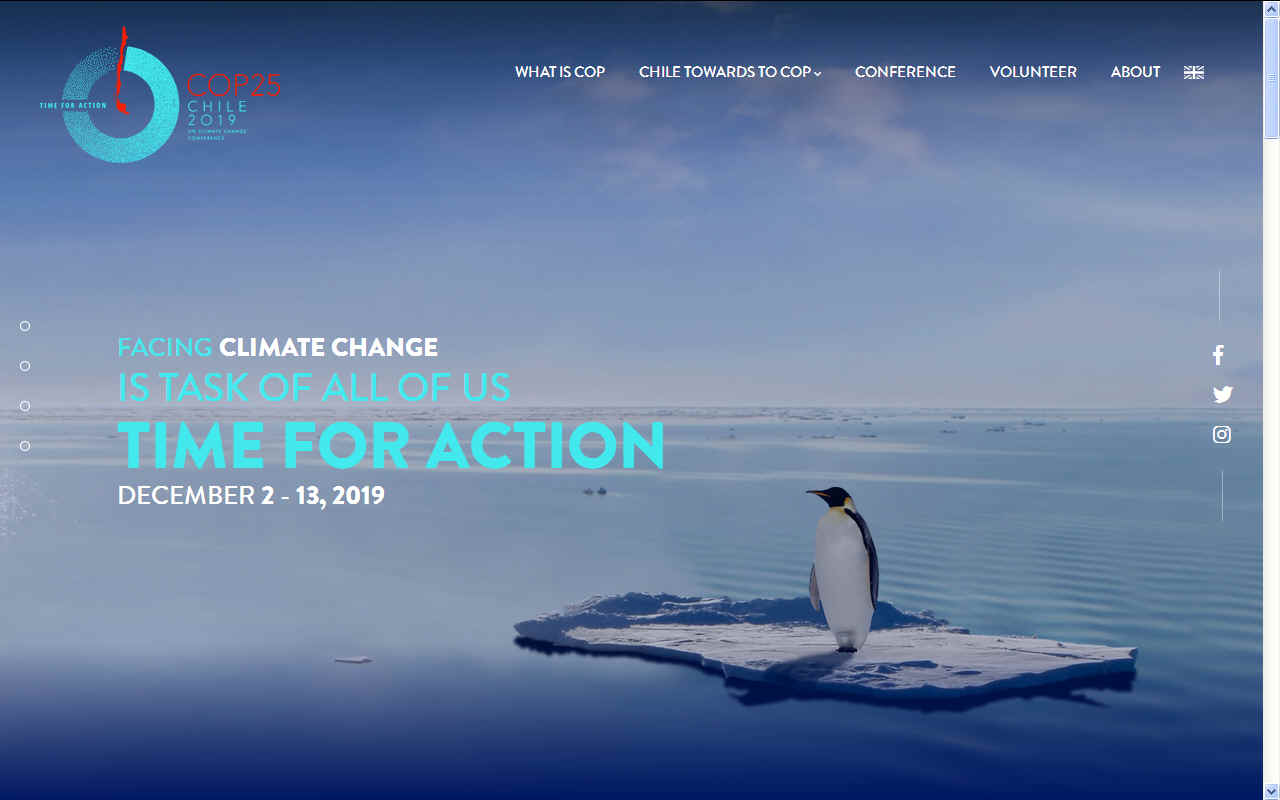 CLIMATE CHANGE - The United Nations' climate summit talks are known as COP (= Conference Of the Parties). During these discussions action for climate policy is negotiated with each country fighting for points in a global economic struggle. Nobody wants to give ground, except that every party agrees in principle that they need to make concessions - otherwise, with deaths from heat exhaustion and strokes, eventually, there will be nothing to argue about. We will all be dead.
In December 2018 the 24th climate summit took place in Katowice. Poland. Before the event started, 50 high profile companies published an open letter to the UN calling for more action to curb climate change. Although a bold move, nothing much happened. Then in 2019 Greta Thunberg began her school strikes. Extinction Rebellion also moved to action.
So far with over twenty-four years of haggling the arctic ice is still melting - and faster than ever. No wonder so many high profile people and corporations are worried. The United Nations Framework Convention on Climate Change (UNFCCC) is an international treaty adopted at the Earth Summit in Rio de Janeiro from 1992. The UNFCCC objective is to "stabilize greenhouse gas concentrations in the atmosphere at a level that would prevent dangerous anthropogenic interference with the climate system".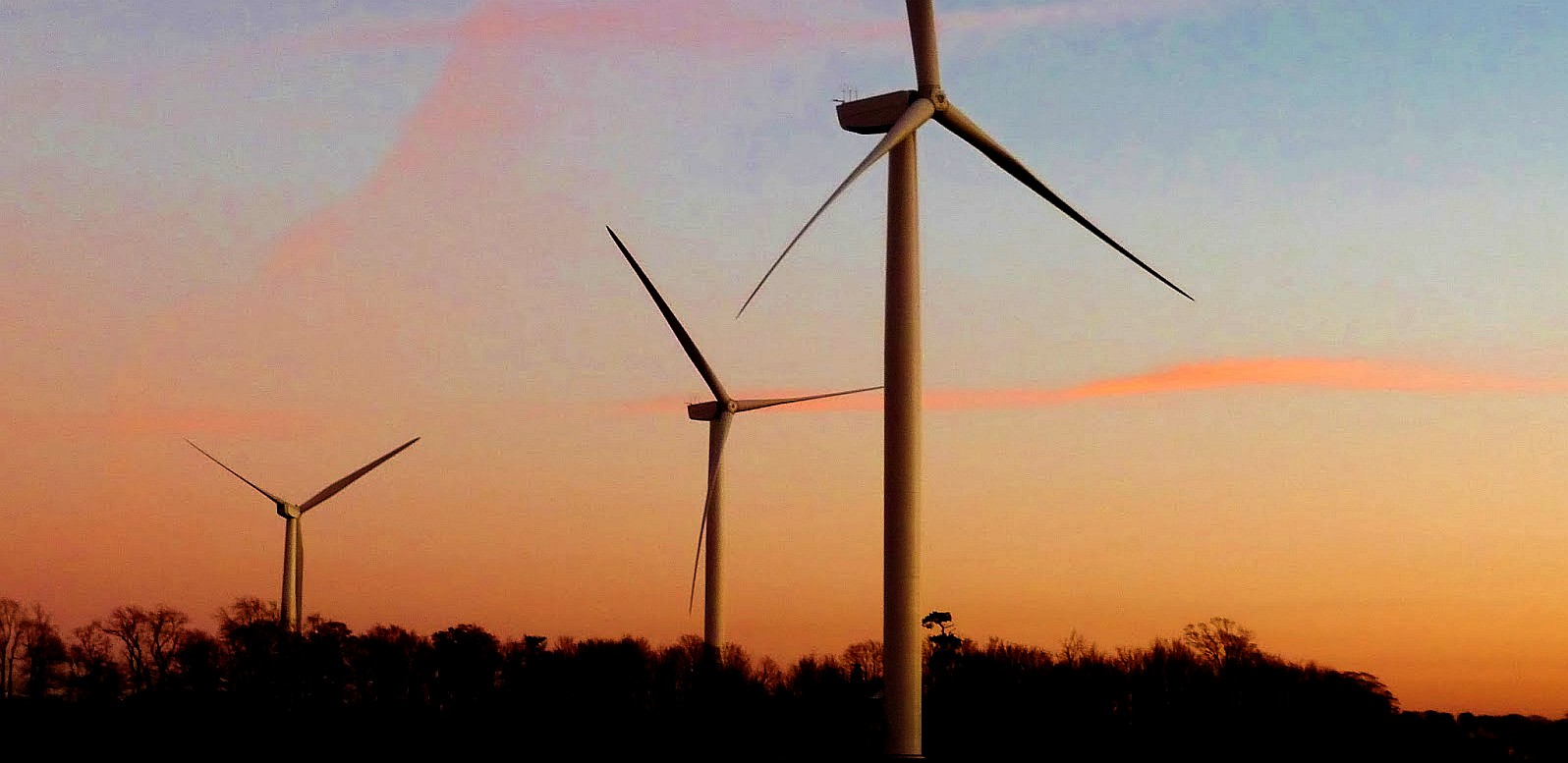 WIND HARVESTING - The 'Shephams Lane' wind turbines near Polegate in Sussex, approved by the Secretary of State in 2015, now generate clean electricity for the district and national grid thanks to a campaign by local protestors, with the foresight and determination of the developers. This is a fine example of the people leading local politicians who refused planning permission. The is more proof should you need it that local politicians (councillors) are out of touch with world affairs.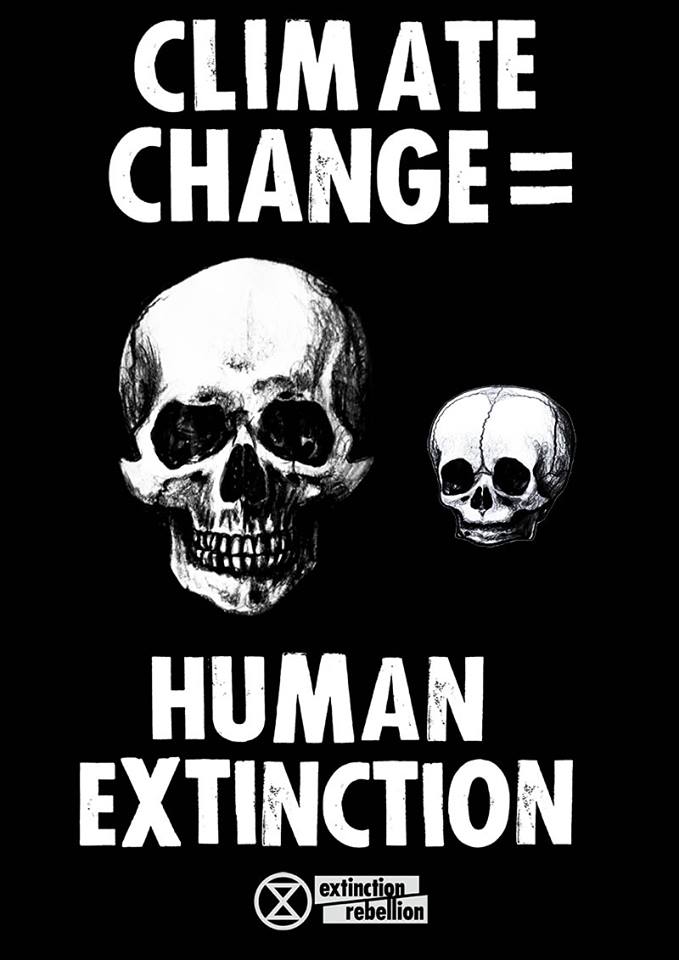 PROTESTS - Extinction Rebellion are a group of peaceful protestors who don't want mankind to die out like the Neanderthals, dinosaurs, and many other species that humans are killing

today by burning fossil fuels combined with other nasty habits. The more people who stand up for change back to when we were stable; the more chance we have of preventing THE END of the world as we know it.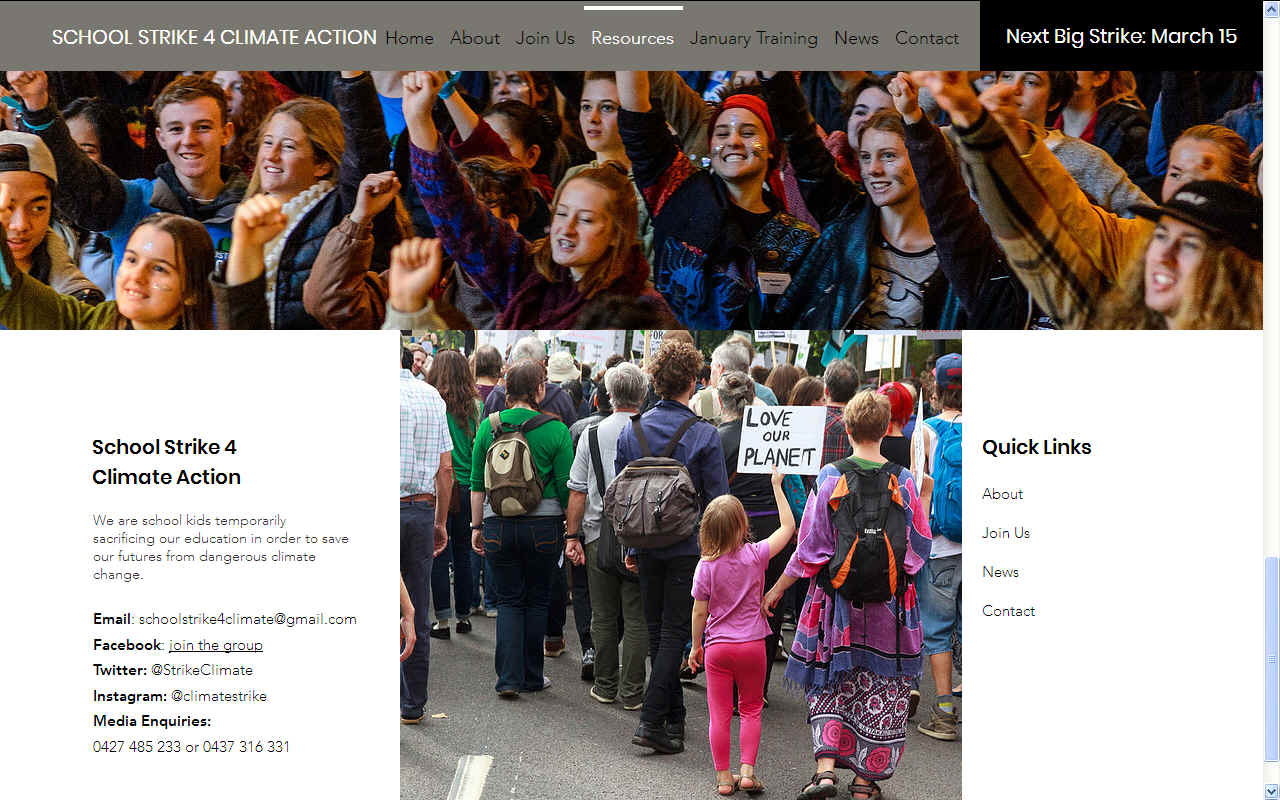 MARCH 2019 CALL TO ARMS - They are school kids temporarily sacrificing their education in order to save our futures from dangerous climate change. What stars. On November 30, over 15,000 boys and girls went on strike from school in every capital city and over 20 regional centres across Australia. On March 15, they are going even bigger and inviting adults to join them in solidarity for a Global Climate Strike. We're in!
GRETA THUNBERG - is a Swedish climate activist. At the COP24 climate talks in Poland, December 2018, Miss Thunberg addressed the Secretary-General of the United Nations. She received a standing ovation for one of her talks. She is behind the global school strike created to call attention to climate change. She is a rebel. With a cause. Miss Thunberg was 15 and autistic and the newest, youngest and most powerful voice on the world stage when she started demanding the world address global warming.