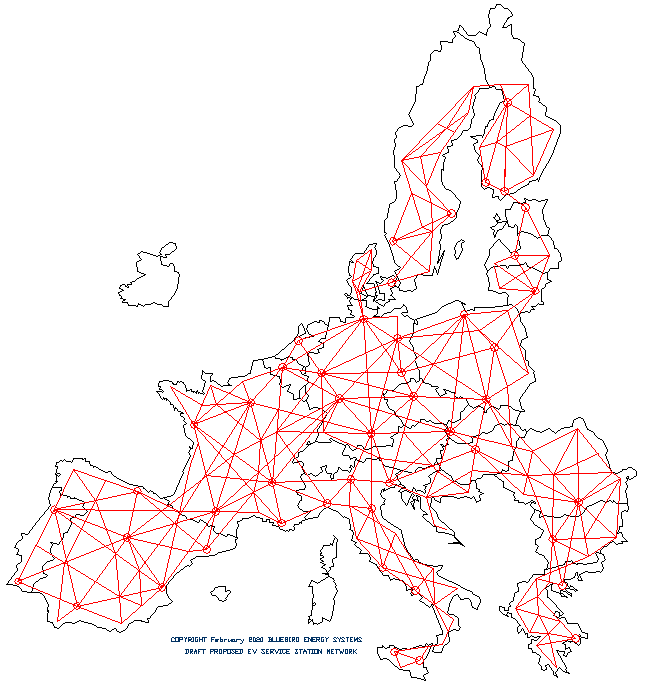 DRAFT EU GRID - Proposed basic power network for electric vehicle service stations, not including islands (for simplicity). Switzerland is excluded, but in reality would need to cooperate across borders.
To remain competitive and secure, every nation or group of nations sharing borders needs assured supplies of fuels or energy to be able to operate effectively.
According to the European Commission, goals for sales of zero or low emission cars as of 2030, those that emit less than 50 grammes of CO2 per kilometre - must amount to 40 % of the total.
For 2025 the EU goal is 20%. There are now about 100,000 charging stations in the EU and by 2025 the European Commission expects this figure to increase 20 times, up to 2 million stations against 300,000,000 cars. The math just does not add up!
ACTION REQUIRED
If the EU is serious about achieving sustainable energy independence, the implementation of an infrastructure that is fit-for-purpose in terms of ability to deliver power within the next 10 to 20 years - is a prerequisite.
Where that would require the build of more power stations and the installation of millions of charge points, a network of load-leveling service stations offers a solution.

PAYD USER FRIENDLY BILLING - Smart billing will allow for credit and billing monthly and for those without bank accounts or poor credit rating, cards that may be topped up in supermarkets, banks and post offices on a Pay As You Drive basis.
COOPERATION IS NECESSARY
To make such a system workable, we need cooperation from every member nation, their financial institutions, energy suppliers and motor manufacturers - who are prepared to help make the proposed social enterprise workable and working.
EUROPEAN AUTO MANUFACTURERS:
- Audi
- BMW
- Citroen
- Fiat
- Ford
- Lotus
- Mercedes
- Peugeot
- Renault
- Seat
- Smart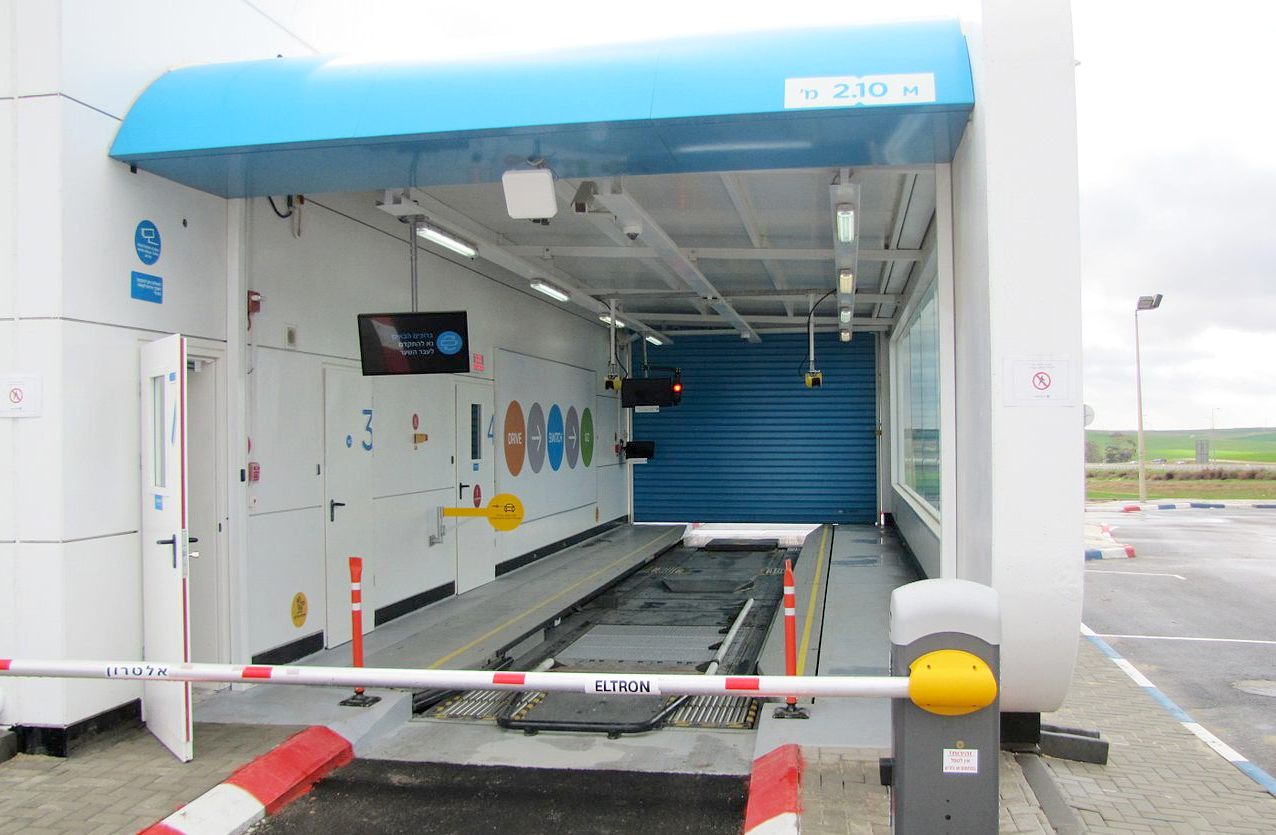 BETTER PLACE - Better, it might have been, but future proofed enough for a developing market, it was not. This early battery cartridge exchange station from Better Place, was a stepping stone in the evolution of the electric vehicle. We should not undervalue the efforts of those brave engineers who took a chance and failed. Because with each failure we know to look elsewhere for a solution. The epitome of perseverance in the face of adversity is Thomas Edison, when developing the incandescent light bulb.
CONTACTS
Solar House
BN27 1RF, United Kingdom
PIC No: 895922168
A - Z of CARS and MOTORCYCLES
HYDROGEN FUEL CELL CARTRIDGE - It looks like a battery cartridge. It performs like a battery cartridge. It stores energy like a battery cartridge, but it is a hydrogen fuel store and fuel cell cartridge combination. Where lithium and cobalt raw materials may limit the production numbers of EVs as green motoring becomes the norm, hydrogen in a safe format might offer unlimited possibilities. The concept is compatible with SMARTNET FASTCHARGE service stations. NOTE: This is just a concept, not a product yet. More development is needed before mass production could be entertained.
LINKS & REFERENCE
https://ec.europa.eu/easme/en/section/sme-instrument/eic-accelerator-sme-instrument-funding-opportunities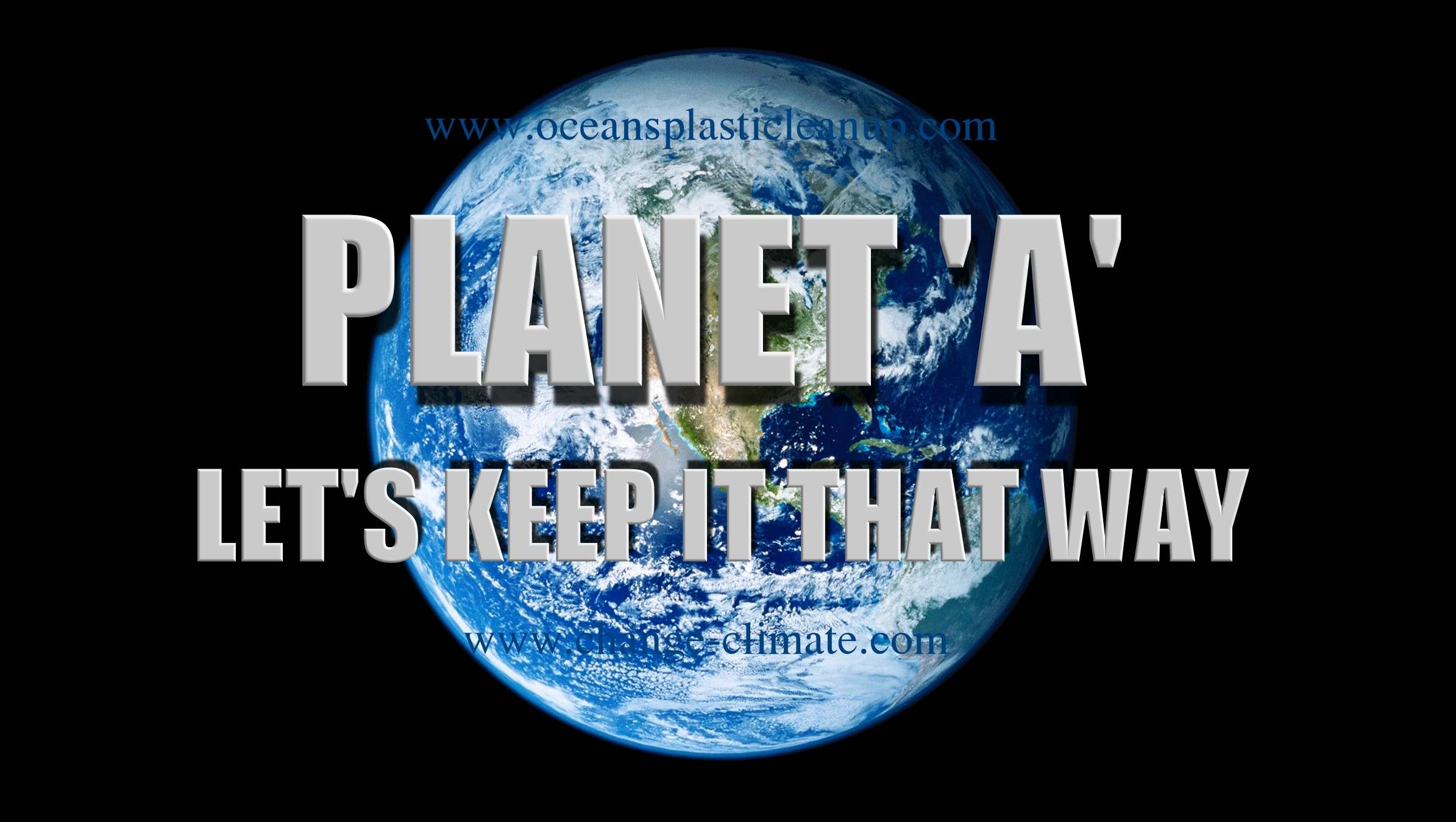 Please use our A-Z INDEX to navigate this site