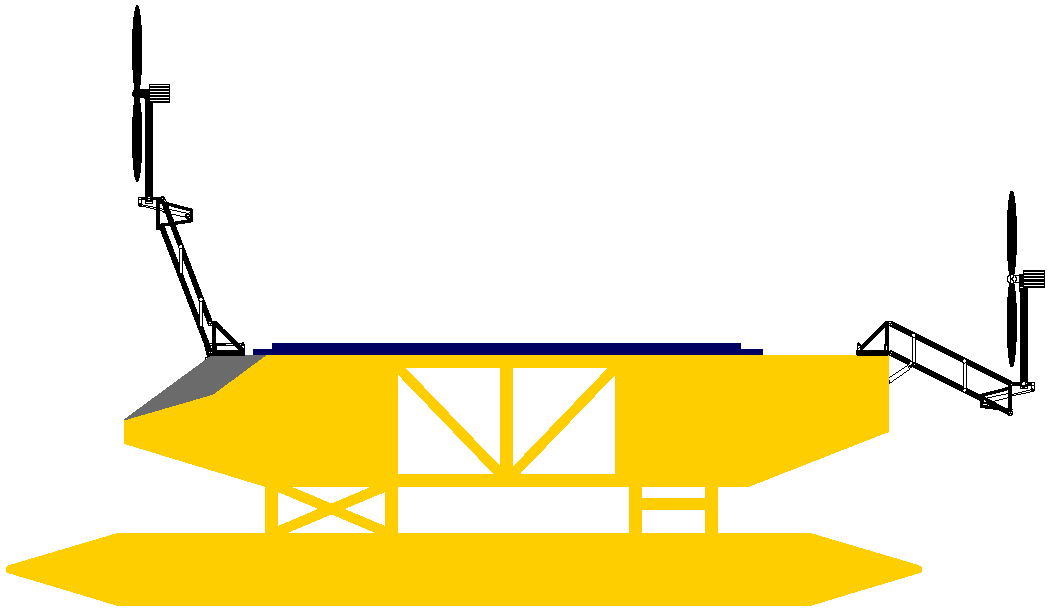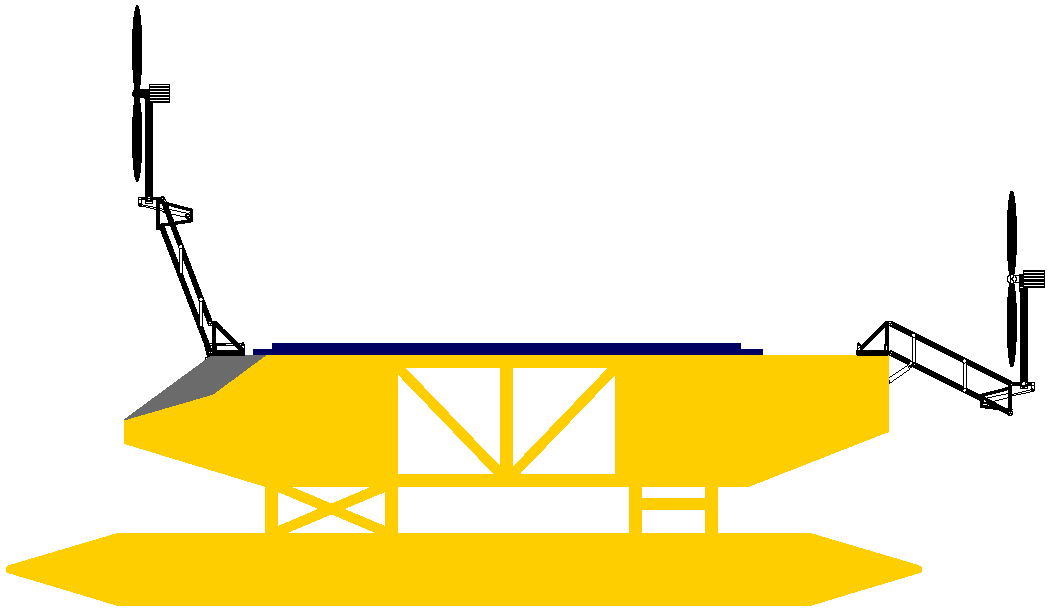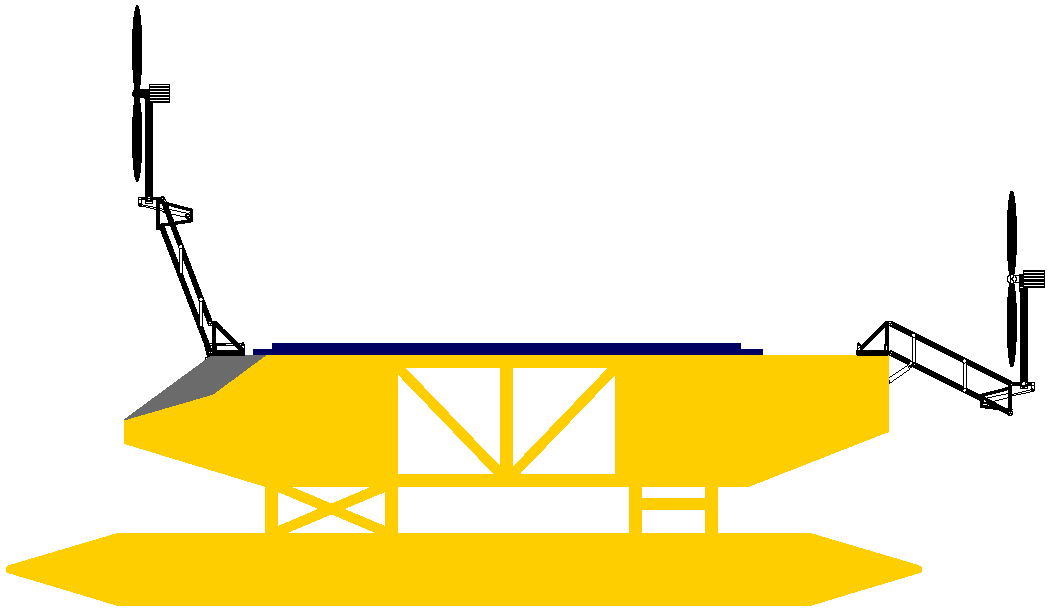 WHAT SIZE ? - The concept is thought to be fully scaleable, from a 16m island hopper, through Pacific island transports, to a 300m cargo vessel, the equivalent of the largest 400m Megamax ships such as the MSC Gulsun.
The Mediterranean area includes the Adriatic, Aegean, Ionian and Tyrrhenian seas where the coasts and islands are beautiful and the history of the destinations are major tourist attractions, destinations that are potentially at risk economically from rising costs as shipping seeks to conform to the United Nations SDGs and IMO targets to reach zero carbon shipping for 40% of the fleet by 2040 - and where passengers of conscience may be put off from indulging in holidays that are perceived as polluting the environment or adding to global warming.
History shows us that many solutions to important problems of the day were provided by unconventional people, such as John Harrison, inventor of the marine chronometer, but that those solutions were rejected by the Board of Longitude - despite the urgency. Let us hope this might not happen again in a climate emergency where we need solutions quickly to make up for lost time.
Help us to help the stakeholders preserve the Mediterranean tourist economy by joining our bid for funding, adding your expertise to the quest for sustainable waterborne transport and a circular economy.
WHAT IS THIS H2020 COLLABORATIVE RESEARCH PROPOSAL ?
We propose conducting research to define as far as it is possible from studies and a first stage analysis of data, to discover if sustainable tourism in relation to passenger transport on water might be possible using wind and solar energy harvesting directly by ships and ferries, rather than impose significant infrastructure challenges to ports for hydrogen fuel cell or other propelled vessels (discounting scrubbing of fossil fuel, diesel, exhausts as being unsustainable in terms of energy efficiency).
This blue growth inspired Proposal is to include the following work packages in combination and as a comprehensive package, though presently in draft form:
1. Investigative research and development relating to horizontal versus vertical axis wind turbines against rotary sails, to obtain the maximum thrust from a given area and mass for silent operation, based on a computer controlled system, and safe docking in ports, harbours and marinas.
2. The application of solar panel tracking and wing deployment in relation to hull stability and rotary sails in harsh weather conditions, to include docking in ports to obviate infrastructure complications.
3. Superstructure optimization in relation to the proposed hullform and solar/wind energy harvesting.
4. Hullform design in relation to the proposed solar and wind energy harvesting, to include tank testing of a 1/10th scale model for stability.
5. Course optimization study in relation to wind and solar energy harvesting in the Mediterranean region, to include the development of autopilot compatible data sets to enhance crew performance.
6. Non-dependent autonomous monitoring of course keeping (5.) to ensure adherence to optimized course keeping and data streaming for analysis of energy harvesting application to enhance vessel performance.
7. Effective satellite communications to support vessel optimization and data dissemination in 5. and 6. above.
8. Feasibility study to reveal a workable method and practical timeframe for the transition from fossil fuel powered to zero carbon vessels, aimed at saving costs and disruption for operators during changeover.
9. A study of selected ports and routes for ability to support the proposed technology shift from fossil fuels to zero carbon shipping, to include comparison of hydrogen infrastructure in terms of practical cost implementations in relation to 1. - 5. above.
10. At the conclusion of 1. - 9. incorporation of the developed research of the proposed dual energy harvesting system onto a small pilot vessel to confirm or disprove the theoretical study results. The pilot vessel also to be used to promote the technology by way of demonstrations at events and in relation to requests by interested third parties, especially concerning media articles and news reports.
WHO WILL COORDINATE THE PROJECT ?
Bluebird Marine Systems Ltd is coordinating this bid with the help of the Cleaner Ocean Foundation Ltd in a supporting role. They are assembling a European consortium of academics and businesses to look at the the feasibility of using a wind and solar energy system in a more developed way to provide zero carbon tourism across the Mediterranean, Adriatic, Aegean, Ionian and Tyrrhenian Seas.

The coordination team includes:
Nelson Kay: Project coordination
Briggette Dusart: Project administration
Chris Close: Project management
Richard Whelan: Logistics
Danny Goldsmith: Design steerage
Lloyd Stebbings: Build steerage
The project is to define and subsequently to demonstrate a formula for sustainable blue water ocean transports, the aim being to interest commercial ship builders to undertake further development as a result of these researches. Such as whether the concept may be scaled up from the at present small/medium boat size example, to cargo and cruise ships. The research being to contrast the power to weight ratio and storage capacity of such an energy harvesting system balanced against passenger carrying ability, navigation and other refinements, to define a formula for delivering sustainable tourism to the Mediterranean region.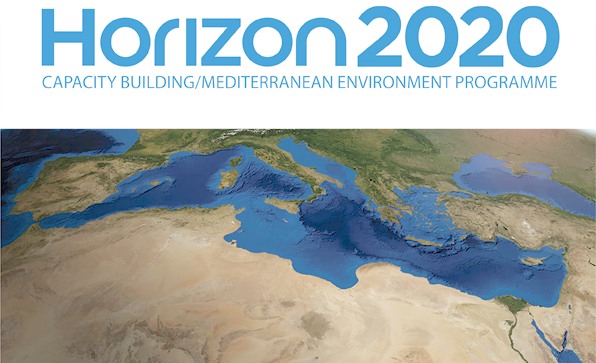 THE CONSORTIUM
The consortium consists of the following (up to 20*) organizations in no particular order :
- European Universities
- European software developers
- A British wind turbine developer
- A European naval architect
- A British University**
- European Port authorities
- A European boat builder
- A European eco boat developer
- A European coatings producer
- A European ferry operator
- A European Electronics company
- A European electric motor manufacturer
WHEN WILL THE PROJECT COMMENCE ?
An application must be filed with the European Commission early January 2020.
We are aiming for a start on this project for 2020/21, the actual start date being dependent on agreement with the European Commission as to scope, level of funding, together with initial payments being made to all consortium partners.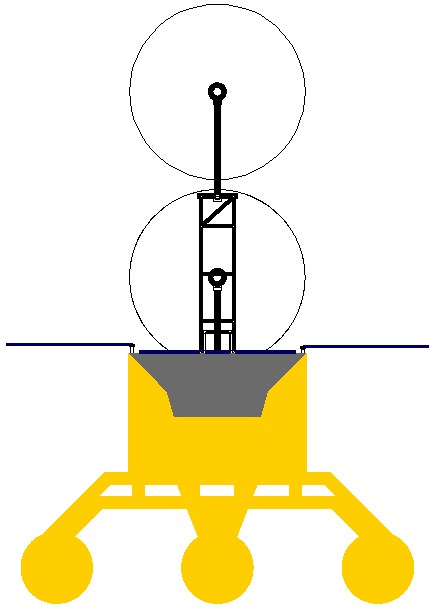 END ELEVATION - In this drawing the solar wings of a 16 meter vessel are shown folded out horizontally as though the sun was overhead, whereas the rotary sails are deployed to make good use of wind energy. Please note that drawings are Design Copyright © September 8 2019, and the hull configuration and energy harvesting system are patent protected.
WHY DO THEY WANT TO DO THIS ?
With the present climate emergency likely to worsen without some immediate action, vessels that are zero carbon should be put to good use wherever possible.
At the present time there appears to be no system for marine craft that would allow for the intelligent dual harvesting of solar and wind energy in such autonomous combination, so as to be able to provide sufficient energy for propulsion at speeds of up to 10 knots for sustainable transportation to support tourism as part of circular economic development and 15-20 knots for island hopping.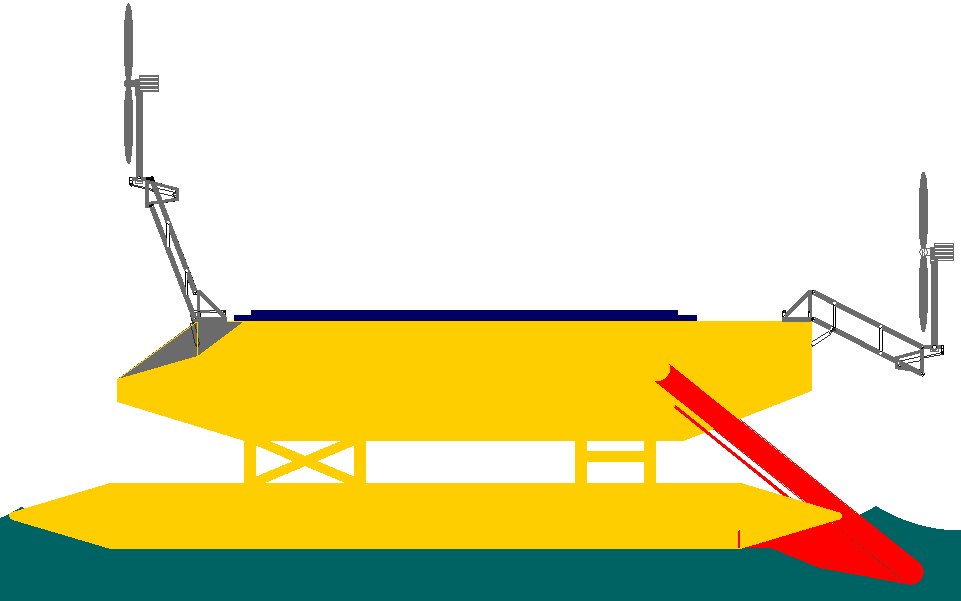 DUAL PURPOSE MACHINE - The same basic hull form can be converted to an ocean or river cleaning machine with a bolt on SeaVax head, here shown in red, or a net-free fishing zero carbon fishing boat. We have designed the hulls in such a way that they can be configured to run in two directions - what is perceived as backwards being for plastic cleaning duties - should policies change to make ocean cleaning equitable. These drawings are Design Copyright © September 8 2019, and the hull configuration and ocean cleaning system are patent pending.
INTERNATIONAL MARITIME ORGANIZATION
Where the International Maritime Organization are aiming for a 40% reduction in greenhouse gas emissions for 2030, we should like to develop an automated solar and wind energy harvesting system for boats, that may be up-scaled for ships, to provide power to weight ratios between 2.00kW continuous and 3.6kW peak, per ton of vessel (specs dependent) Such targets require computer automated solar and rotary sail tracking to minimize shading, lightweight structures and integrated hydraulics, coupled with advanced navigation.

The aims of this research aligns with the IMO's targets aiming for a 50% reduction if GHGs by 2050.
DIRECT HARVESTING Vs HYDROGEN CONVERSION ECONOMICS
How much money might operators save in swapping their gas-guzzling coastal hoppers and cruise liners for clean solar powered vessels all depends on the cost of building this kind of design, the cost of maintaining the solar panels, the eventual cost of replacement batteries and any tax breaks that might be offered to help kickstart the zero carbon revolution.
Hydrogen Fuel Cell powered ferries are presently under development, despite the inherent complexity and dangers in dealing with an explosive gas, not to mention the reduced energy delivery from solar and wind power, that runs counter to Circular Economics and sustainable best practices. See the Scottish Isles study June 2019, Norled (Norwegian/French) and CARB: San Francisco Bay projects from 2018 and fuel supply problems for the FCS Altsterwasser in Hamburg 2014.
Many ferry services might benefit from up-scaled designs. It is hoped that eventually long haul passages may be offered such as across the Atlantic. Operators, hence potential end users in the English Channel include: Brittany Ferries - DFDS - HoverSpeed - StenaLine and P&O Ferries.
PONTOON HULL FLOATS - The example trimaran configuration of the pontoons. You cannot get much simpler than this. The Foundation has an in-house model maker and easy access to a water basin for stability testing, etc. Design Copyright © September 2019, Cleaner Ocean Foundation Ltd. The hull configuration and energy harvesting system are patent protected.
....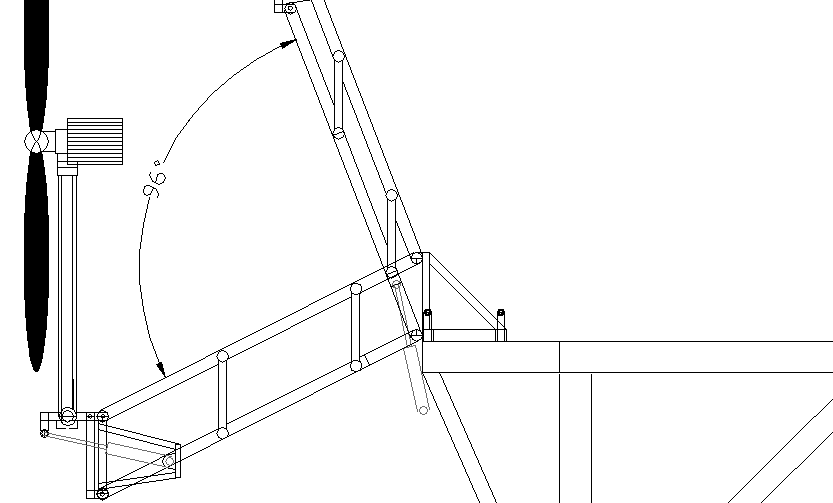 ANGULAR MOVEMENT - The picture shows the angle of rotation of the moveable wind turbines on a collapsible (space frame) mast that is raised and lowered using hydraulic rams. The wind turbines work with the solar panels using computers and sensors to maximize the collection of energy from nature. During this project, rotary sails will replace ordinary wind turbines. Design copyright © 21-09-19 Cleaner Ocean Foundation Ltd, all rights reserved.
...
ECONOMIES OF SCALE - Lithium battery technology is well up to the task of providing energy storage and load leveling for a system aimed at sustainable transport. Five standard BMW batteries will provide good storage capacity (as an example) not to be taken as the final proposal.
....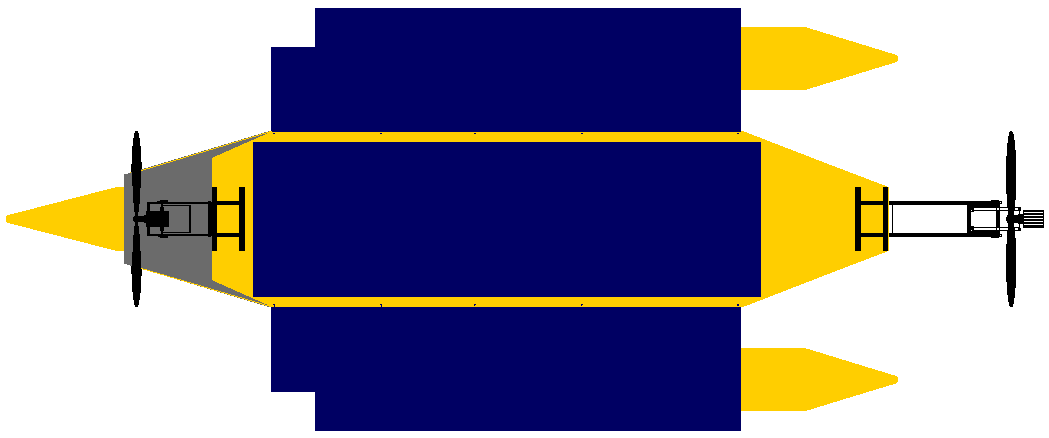 PLAN VIEW - This drawing shows the general solar panels and wind turbine arrangement looking from above. Please note that these drawings are Design Copyright © September 8 2019, and the hull configuration and energy harvesting system are patent protected.
INNOVATIVE ASPECTS OF THE PROJECT ?

Solar and wind energy systems have been used on vessels for well over a decade, but so far no harvesting system has combined the two energy sources into one compatible system at such a scale and with robotic automation so as to become the primary propulsive force.
The technology is patent protected, with further improvement patent in the pipeline. The objective of securing such IP rights is to be able to share them with our European collaborative partners and advance the state of knowledge for mankind in the publication.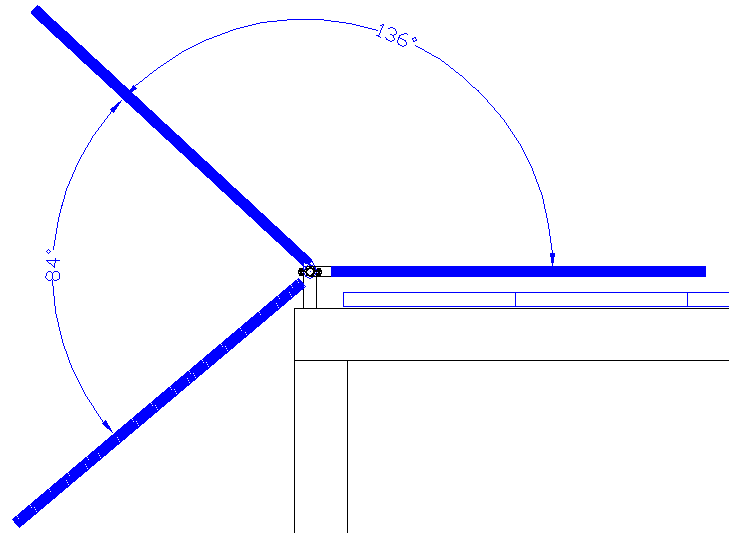 ANGULAR MOVEMENT - The picture shows the angle of rotation of the moveable solar arrays. Design copyright © 21-09-19 Cleaner Ocean Foundation Ltd, all rights reserved.
ARRAYS FOLDED - The picture is an example of how the solar arrays fold over each other when stowed, seen in end elevation. See the plan view diagram below. Design copyright © 27-04-19 Cleaner Ocean Foundation Ltd, all rights reserved.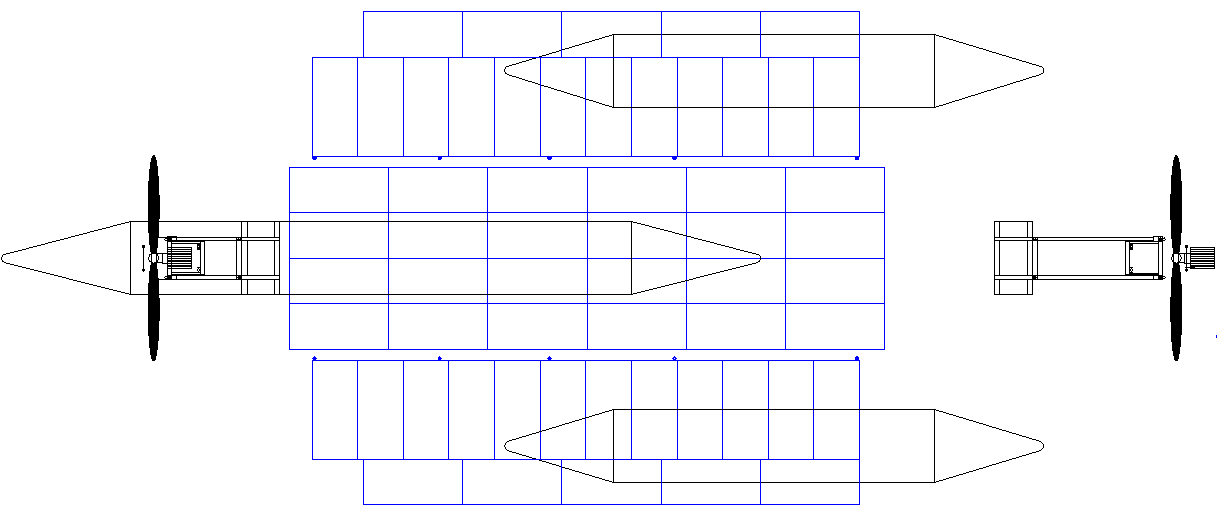 ARRAYS OPEN - This diagram shows the solar arrays in blue - open in plan view (from above) such that they present flat on to an overhead sun. Note no shading of the solar panels by the wind turbines when overhead, and that the turbines can be lowered and furled to prevent shading at different course headings. Design copyright © 29-04-19 Cleaner Ocean Foundation Ltd. The hull configuration and energy harvesting system are patent protected.
Experimentation, including the incorporation of new ideas in combination is needed to push forward the boundaries of human knowledge.

Hydrogen fuel cell systems have been proposed involving dockside storage of a difficult to handle gas in liquid form, where solar and wind energy properly harvested could provide a viable alternative, meaning that long range cruising using energy directly from nature, could once again become the preferred method of transporting goods from one country to another. Any conversion, such as splitting water, and compressing and cooling a gas to form a liquid, is less efficient, even where solar and wind farms may provide the base energy free from nature.

The present proposal seeks to define a formula by which the inefficiencies of the hydrogen fuel cell cycle may be avoided in the interests of using energy from nature efficiently.


WHAT IS THE POTENTIAL ENVIRONMENTAL IMPACT ?

This research, if it is successfully implemented in a developed form, could offer one potential solution to the search for long range zero carbon ships of the future, and so provide a means to secure sustainable tourism for the economies of the Mediterranean geographical region.

The project can potentially deliver on the priorities set out in the Clean Maritime Plan and/or Maritime 2050, that is part of the IMO's maritime agenda for sustainable blue growth.
This research and development, if it is successfully demonstrated as described, offers one potential solution to the search for long range zero carbon ships of the future.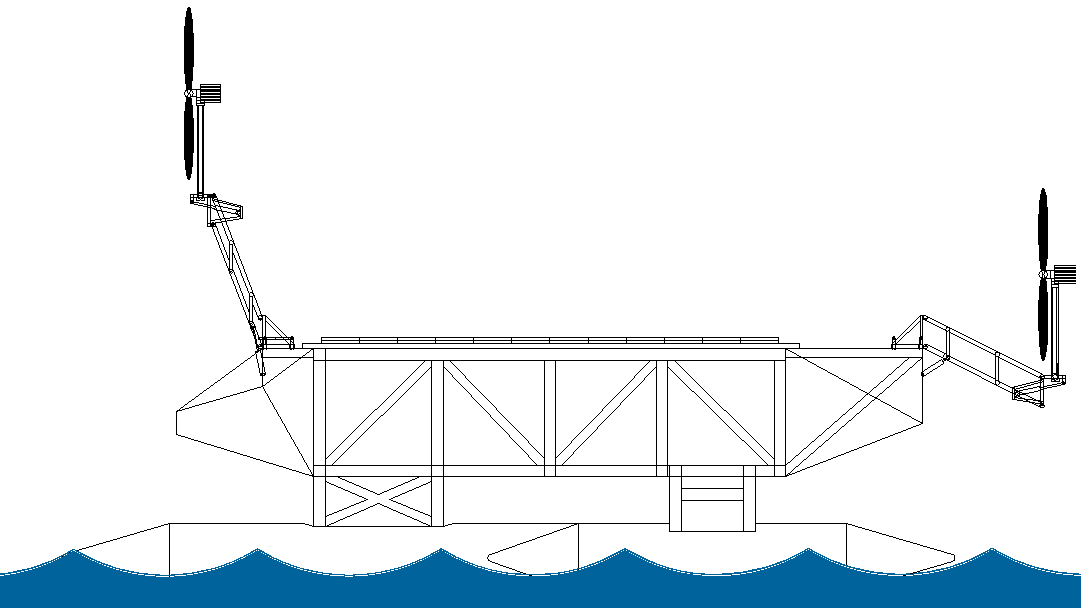 ENERGY SECURITY - Such development could free us from the oil based economy currently fueling global warming. Design Copyright © September 2019, Cleaner Ocean Foundation Ltd. The hull configuration and energy harvesting system are patent protected.
HOW MUCH WILL THE PROJECT BUDGET BE ?

We are a not for profit research company, enabling us to complete development at a fraction of the cost of commercial operations with shareholders and dividends. BMS does not pay dividends to shareholders and COF has no shares.
The 'Leads' will coordinate the consortium in relation to agreed work packages as follows :

- .
- .
- .
- .
- .
- .
- .
- .
Subtotal
- Contingency (20%)
Total
SUPERSTRUCTURE SIDE, PLAN, END ELEVATIONS - The frame is a very simple design to keep the cost down and yet it is light and strong. Design Copyright © September 2019, Cleaner Ocean Foundation Ltd.
PROJECT PLAN: estimated 104 week duration in month size bites

This research project will proceed as follows:
WEEKS 1 - 16:

1- 4:

5-8:

9-12:

13-16:

-

-

-

-

-

-

-

..

..

..

..

..

..

..

..
1 - 16: ....
WEEKS 17 - 32:
17-20

21-24*

25-28

29-32

-

-

-

-

-

-

-

..

..

..

..

..

..

..

..
17 -32: Interim progress report ...
WEEKS 33 - 48:
33-36

37-40

41-44

45-48

-

-

-

-

-

-

-

.

.

.

.

.

.

.

.
33 - 48: ....
WEEKS 49 - 64:
49-52

53-56

57-60

61-64

-

-

-

-

-

-

-

.

.

.

.

.

.

.

.
49 - 64: Half way interim reports
WEEKS 65 - 80
65-68

69-72

73-75

77-80

-

-

-

-

-

-

-

..

..

..

..

..

..

..

..
65 - 80: ......
WEEKS 81 - 96
81-84

85-88

89-92

93-96

-

-

-

-

-

-

-

..

..

..

..

..

..

..

..
81 - 96:
WEEKS 97 - 104
97-100

101-104

-

-

-

-

-

-

-

-

-

..

..

..

..

..

..

..

..
97 - 104: Final reports, accounting and presentations ......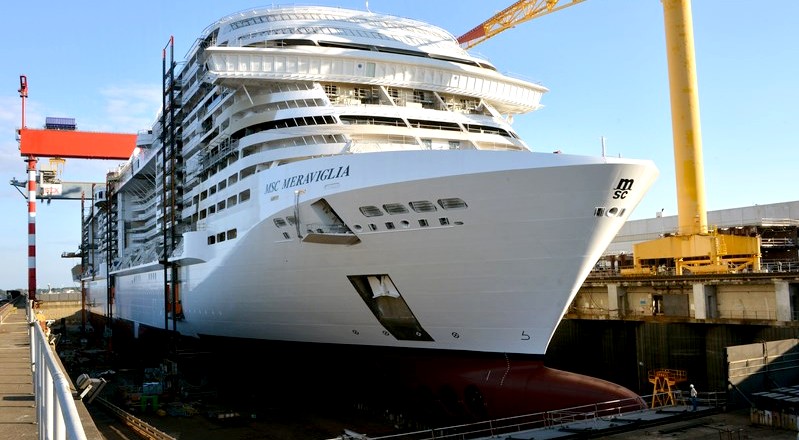 10 POPULAR MEDITERRANEAN CRUISE EXAMPLES USING FOSSIL FUELS
10 of the best sailings for 2019 to 2020, from giant ships with onboard entertainment, to culture focused cruising on smaller vessels, all reliant on bunker fuels that must be lower in sulfur from January 2020. Forty percent of such fleets are required to be zero carbon by 2040. This might be achieved by conversion in the case of cargo vessels, but cruise liners that are not designed at the outset for sustainable cruising may present more of a design problem for any naval architect.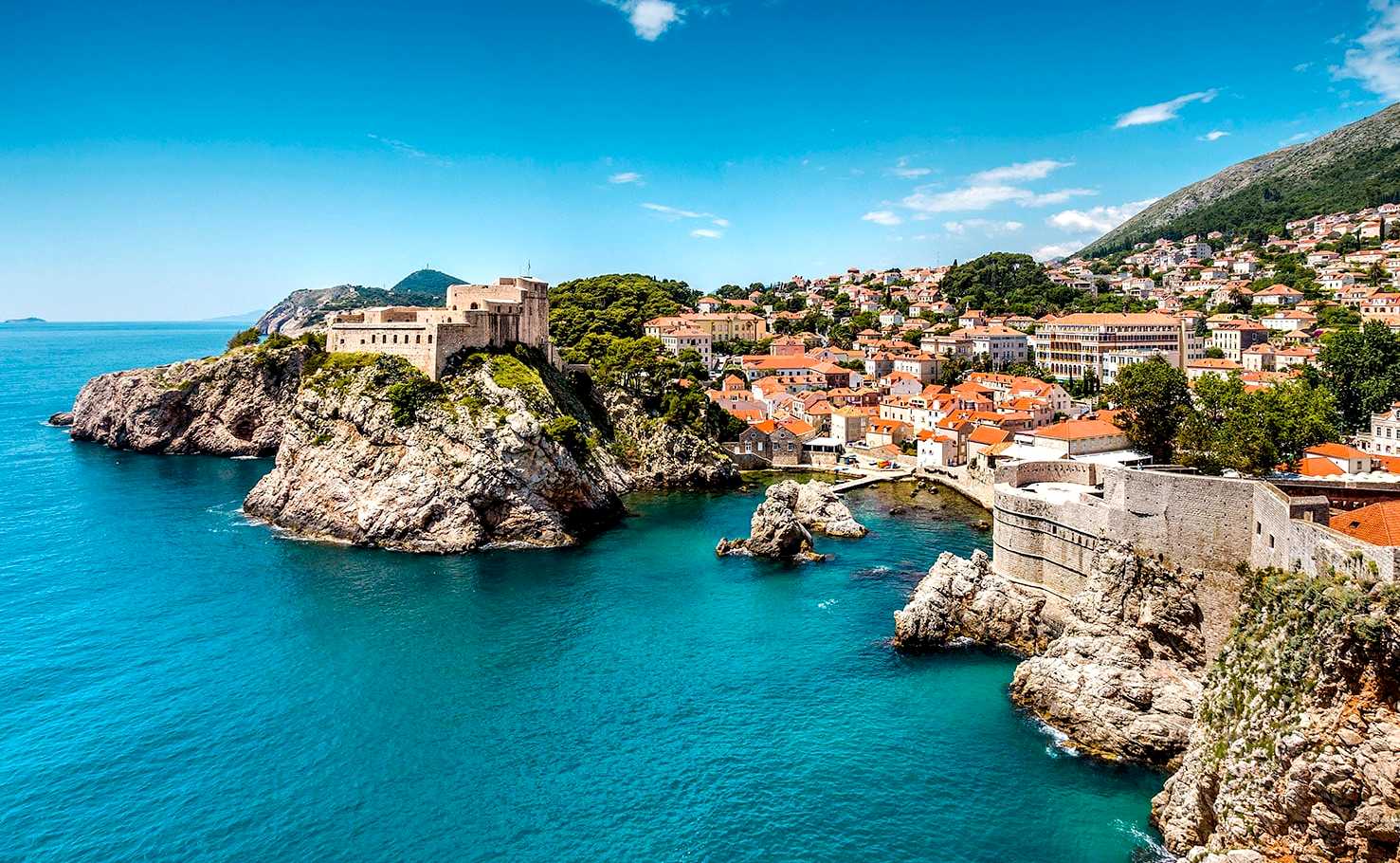 AZAMARA CLUB CRUISES - CROATIA

https://www.azamaraclubcruises.co.uk/

Departing June 29 2019, the seven-night Croatia Intensive Voyage from Venice costs from £1,939 per person, excluding flights (0844 493 4016; azamaraclubcruises.co.uk).

Azamara Club Cruises is more destination-focused than many rival lines, particularly on its "country-intensive voyages". A trip along Croatia's Adriatic Coast on Azamara's newest ship, Azamara Pursuit, docks late into the evening at Rijeka, Dubrovnik and Hvar, and overnights at Split, whose splendid old town is largely set within the Roman walls of Diocletian's Palace.


CELESTYAL CRUISES

https://www.celestyalcruises.uk/en-uk

Available mid-October to late November 2019, the seven-Day Eclectic Aegean cruise from Athens costs from £929 per person, excluding flights (0800 411 8038; celestyalcruises.uk).

Istanbul fell off the cruise map after terrorist attacks there in 2016, but is starting to reappear on itineraries. Celestyal Cruises has an overnight stay in the Turkish city on its new Eclectic Aegean itinerary, which also visits Canakkale (for Troy and Gallipoli), Mykonos (leaving port at 2am so passengers can enjoy the nightlife), Heraklion and Santorini. Greek dishes and Hellenic entertainment feature on the few-frills Celestyal Crystal ship.
DISNEY CRUISES

https://disneycruise.disney.go.com/

Departing May 25 2019 (half term), a seven-night Mediterranean cruise from Barcelona to Naples, Civitavecchia (for Rome), Livorno (Florence/Pisa), Villefranche (Monte Carlo/Nice), costs from £1,674 per person based on a family of four sharing (0800 169 0742; disneycruise.com).

Avoid expensive flights to Florida and treat the family to a fun-filled Disney cruise closer to home this summer on a Mediterranean voyage on the Disney Magic. Expect Disney characters to meet, themed dining, high-quality shows and excursions tailored to families.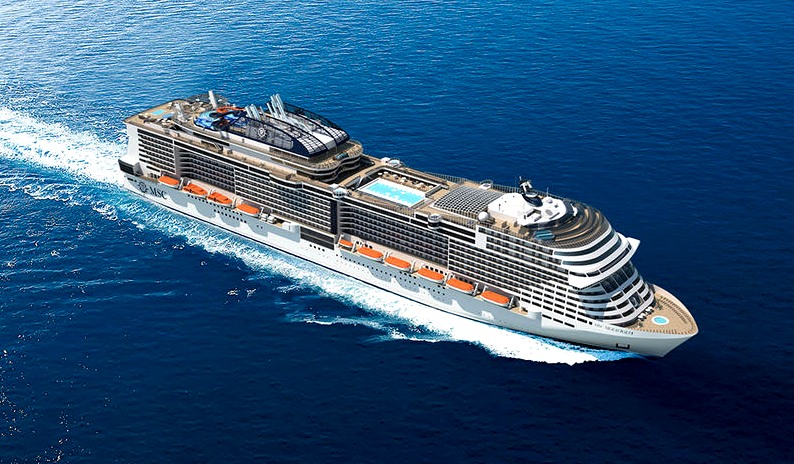 MSC CRUISES

https://www.msccruises.co.uk/

Departing April 5 2019, the seven-night Western Mediterranean cruise from Barcelona costs from £1,069 per person (020 3426 3010; msccruises.co.uk).

Launching in March, the gigantic MSC Bellissima will accommodate up to 5,700 guests, have 10 restaurants, 20 bars and entertainment galore, including Cirque du Soleil shows. It also promises cabins equipped with voice-enabled artificial intelligence devices to answer questions. From spring, it will sail a western Mediterranean circuit: Barcelona, Marseille, Genoa, Naples, Messina, Malta, Barcelona.

MSC operate 17 cruise ships: Armonia, Bellissima, Divina, Fantasia, Grandiosa, Lirica, Magnifica, Meraviglia, Musica, Opera, Orchestra and the Poesia.

They are all diesel powered vessels. One of the largest operated from 2019, the Bellissima has a speed of 22 knots, can carry 5700 passengers. She is 315m long and 43m wide, weighing 171598 tonnes.

Like her sister ship she is equipped with an exhaust gas scrubber; a wastewater treatment system; smart heating, ventilation and air conditioning systems (HVAC) to recover heat from machinery spaces; LED lighting and smart devices to save energy.

The installed power is 38,400 kilowatts (51,500 hp) via 2 × ABB Azipods driven by 2 × 4T - 12 cylider Wärtsilä 12V46CR or 2 × 4T - 16 cyl Wärtsilä 16V46CR diesel-electric engines.
OCEANIA CRUISES

https://www.oceaniacruises.com/

Departing Dubai on May 19 2020, the 20-day Wonders of the Ancients cruise costs from £4,089 per person, cruise-only, with Oceania Cruises (0345 505 1920; oceaniacruises.com).

Oceania's newly refurbished ships Nautica, Sirena and Riviera take to the seas in 2020, with cruises that include three sailings to the Holy Land and beyond. The Wonders of the Ancients cruise aboard the 684-passenger Nautica sails from Dubai to Rome, taking in Aqaba (for Petra), Safaga (for Luxor) and Haifa (for Jerusalem), as well as Heraklion, the Amalfi Coast (Italy) and Salalah (Oman). Similar cruises are available in 2019, including the 23-day Empires of Antiquity, which adds Athens, Rhodes, Santorini, Cyprus and Messina (Sicily) to that itinerary.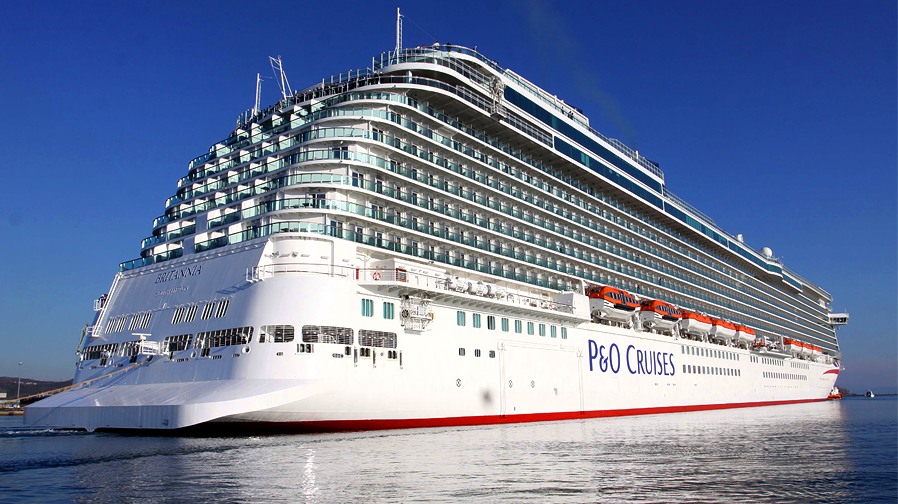 P&O CRUISES

https://www.pocruises.com/

Departing April 8 2019 from Southampton, the 16-night Portugal, Canary Islands and Azores cruise also stops at Lisbon, and costs from £1,249 per person (0344 338 8003; pocruises.com).

On a no-fly voyage on P&O Cruises' Aurora, in just over a fortnight you'll visit six dramatic Atlantic outposts: Lanzarote, Gran Canaria and La Palma in the Canary Islands; Madeira; then Sao Miguel and Terceira in the Azores, where you can view volcanic crater lakes or go on a whale-watching adventure.


PRINCESS CRUISES

https://www.princess.com/

Departing July 27 2019 from Southampton, the 14-day Mediterranean Explorer costs from £1,649 per person (0344 338 8672; princess.com).

An old cruise hand looking for something different? Princess Cruises is offering a no-fly voyage this summer on Sapphire Princess that swaps tried and tested ports and cities such as Barcelona and Nice and heads instead to underrated Malaga, Corsica's handsome capital of Ajaccio, the Languedoc port of Sète and Spanish/Moroccan Ceuta. The cruise's Atlantic sections visit Portimao on the Algarve, Cadiz and Lisbon.
SILVERSEA

https://www.silversea.com/

Departing April 25 2019, the seven-night Barcelona to Rome cruise on Silver Spirit costs from £3,500 per person, excluding flights (0844 251 0837; silversea.com).

Luxury small-ship cruise line Silversea is offering a couple of new opera-enriched sailings in the Mediterranean this year, with singers from Milan's Accademia Teatro alla Scala performing on-board in the evenings. The Barcelona to Rome sailing stops at several enticing, less-visited ports, among them Mahon (Menorca), Alghero (Sardinia) and Trapani (Sicily).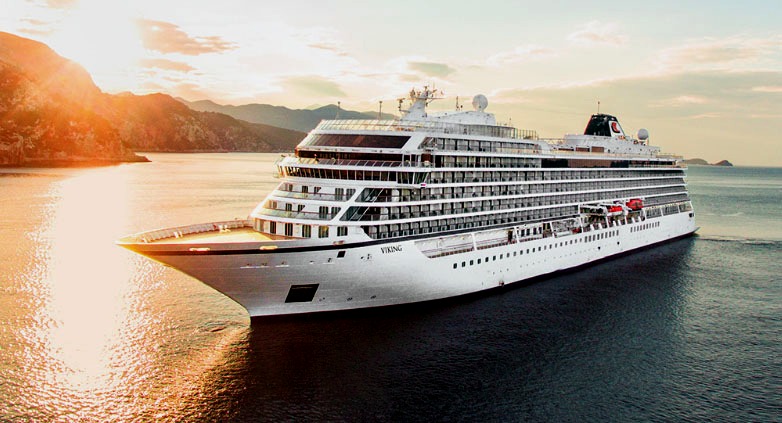 VIKING OCEAN CRUISES

https://vikingcruises.co.uk/

Departing Nov 20 2019, the 15-day Cities of Antiquities & the Holy Land cruise on Viking Sky costs from £4,040 per person (0800 298 9700; vikingcruises.co.uk).

Viking Ocean Cruises offers a winning combination of culturally-enriching voyages on tasteful ships inspired by Scandinavian decor. A tour starting at Athens and ending in Rome calls at ports near major historic sights, such as Heraklion in Crete (for Knossos); Ashdod and Haifa in Israel (for Jerusalem and Nazareth); and Naples (for Pompeii). There's a free excursion in each port.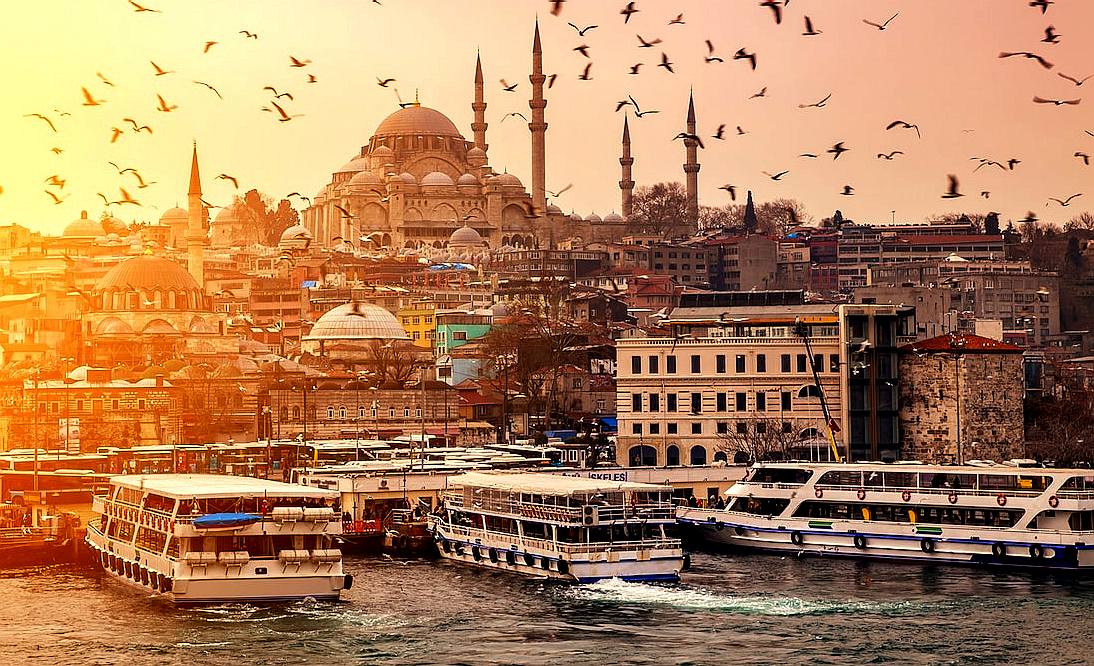 VOYAGES TO ANTIQUITY

https://www.voyagestoantiquity.com/

Departing May 2 2019, the 14-day Black Sea & Greek Islands trip costs from £2,850 per person, including two hotel nights in Athens pre-cruise and some shore excursions (01865 565880; voyagestoantiquity.com).

Voyages to Antiquity has a new, largely off-the-beaten-track itinerary from Athens on its small ship Aegean Odyssey. Highlights include the remarkable Byzantine monasteries at Meteora (from Volos), and, having passed through the Bosphorus, the historic Black Sea ports of Odessa (Ukraine), Constanza (Romania) and Varna (Bulgaria). Learned guest speakers enrich the cruise.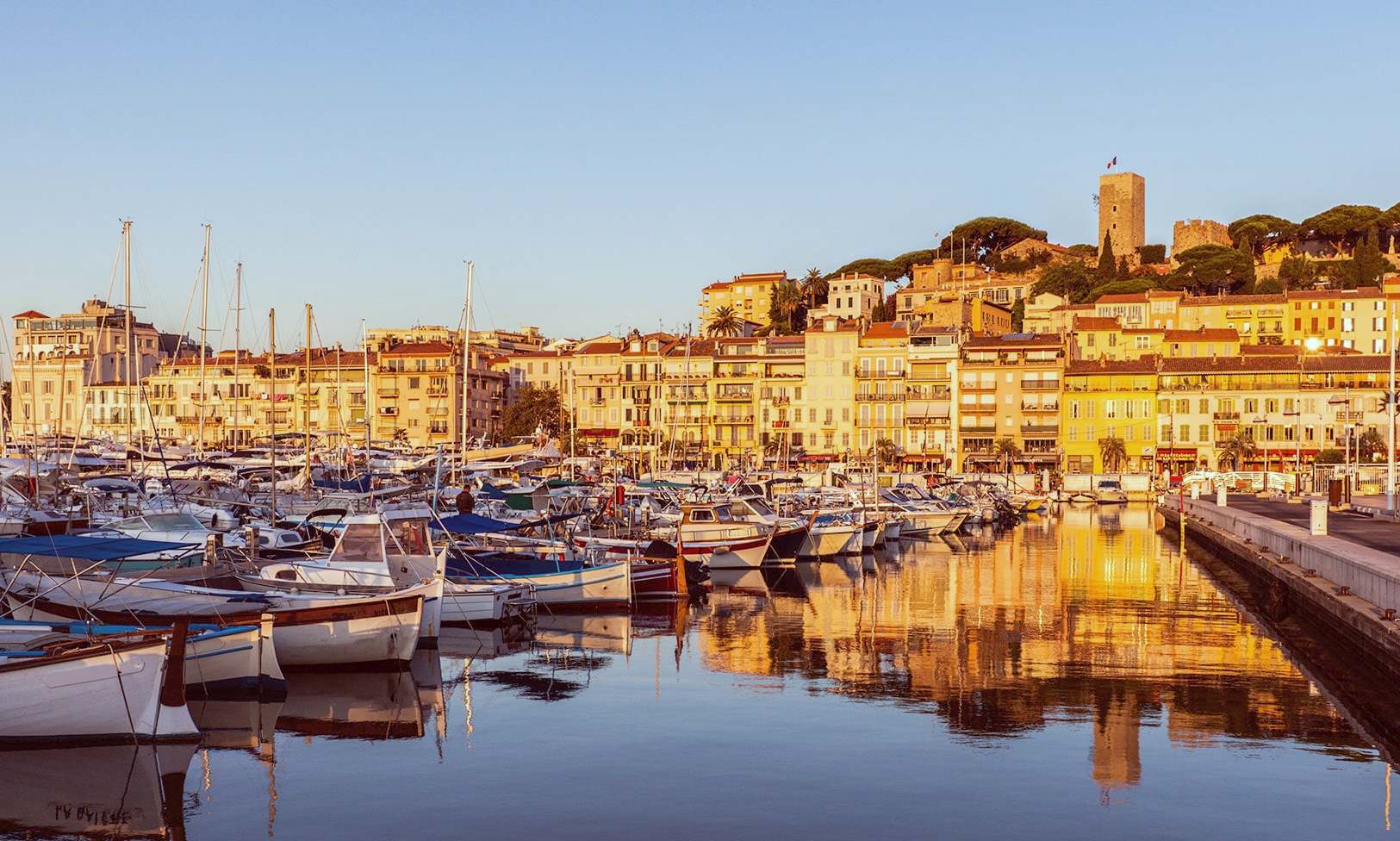 CANNES - The French Riviera resort of Cannes will effectively ban the most polluting cruise ships from its port from January 2020.

Best known for its annual film festival, the city is the fourth busiest port in France. According to the city's mayor, David Lisnard, 370,000 people visited by cruise ship in 2018.

Lisnard oversaw a study looking at how ships affect the local ecosystem. Following this, the city is bringing in new guidelines that will prevent ships that do not sign up to its environmental charter from disembarking passengers. This charter includes a cap of 0.1 per cent sulphur in fuel emissions.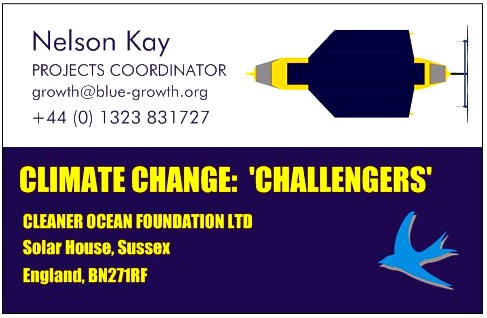 CONTACTS
Briggette Dusart
Sustainable Ocean Transport Project
Bluebird Marine Systems Ltd
Cleaner Ocean Foundation &
Solar Studios, BN271RF
United Kingdom
LINKS & REFERENCES
http://www.climatechangechallenge.org/
http://www.blue-growth.org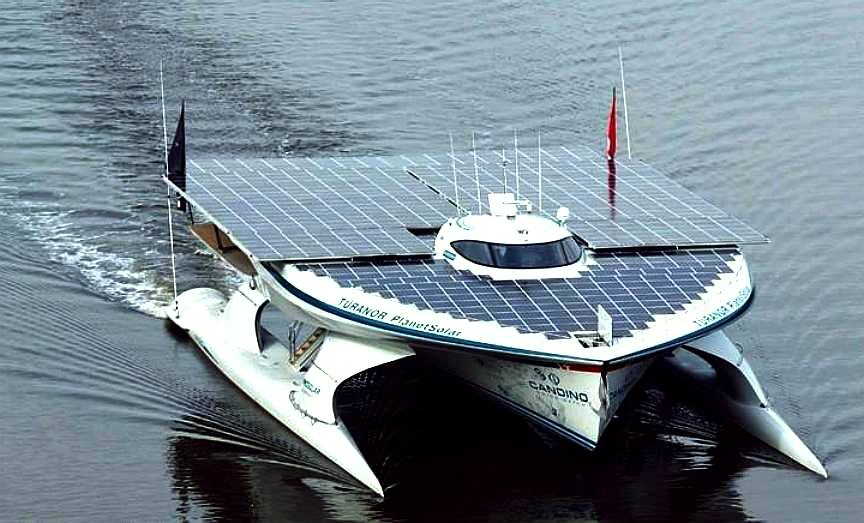 GUINNESS BOOK OF RECORDS - MS Turanor PlanetSolar (Switzerland) navigated the world in a westward direction from Monaco in 1 year 7 months and 7 days from 27 September 2010 to 4 May 2012. We wonder why nobody has attempted to improve on this design, to challenge the record in the intervening seven years.

Imagine this vessel scaled up with twice the thrust.
Large 334 m2 solar arrays that track the sun autonomously.

Weight saving 5083 alloy trimaran hull for a corrosion free life.

Propellers, shafts and transmission designed for improved efficiency.

High efficiency dc brushless motors for propulsion and reliable operation.

Computer automated

hydraulic actuators.

World navigation event to demonstrate superior satellite route planning.

SDG 13 - Designed to aspire to the UN sustainable development goals.

20kW wind turbine boom mounted to track wind autonomously.
TRANSFERABLE TECHNOLOGY - The design of the Climate Change Challenger might be adapted to Cargo, Container, Cruise and Ferry designs, without needing to radically alter port facilities. The designs above are not representative of adaptations of the concept, but serve to illustrate the thinking of other design houses.
Please use our A-Z INDEX to navigate this site
AEGEAN - ADRIATIC SEA - ARCTIC OCEAN - ATLANTIC OCEAN - BALTIC SEA - BAY OF BENGAL - BERING SEA - CARIBBEAN SEA
CORAL SEA - EAST CHINA SEA - ENGLISH CHANNEL - GULF OF GUINEA - GULF OF MEXICO - INDIAN OCEAN - IONIAN - IRISH SEA
MEDITERRANEAN SEA - NORTH SEA - PACIFIC OCEAN - PERSIAN GULF - SEA OF JAPAN - SOUTH CHINA SEA - SOUTHERN OCEAN - TYRRHENIAN